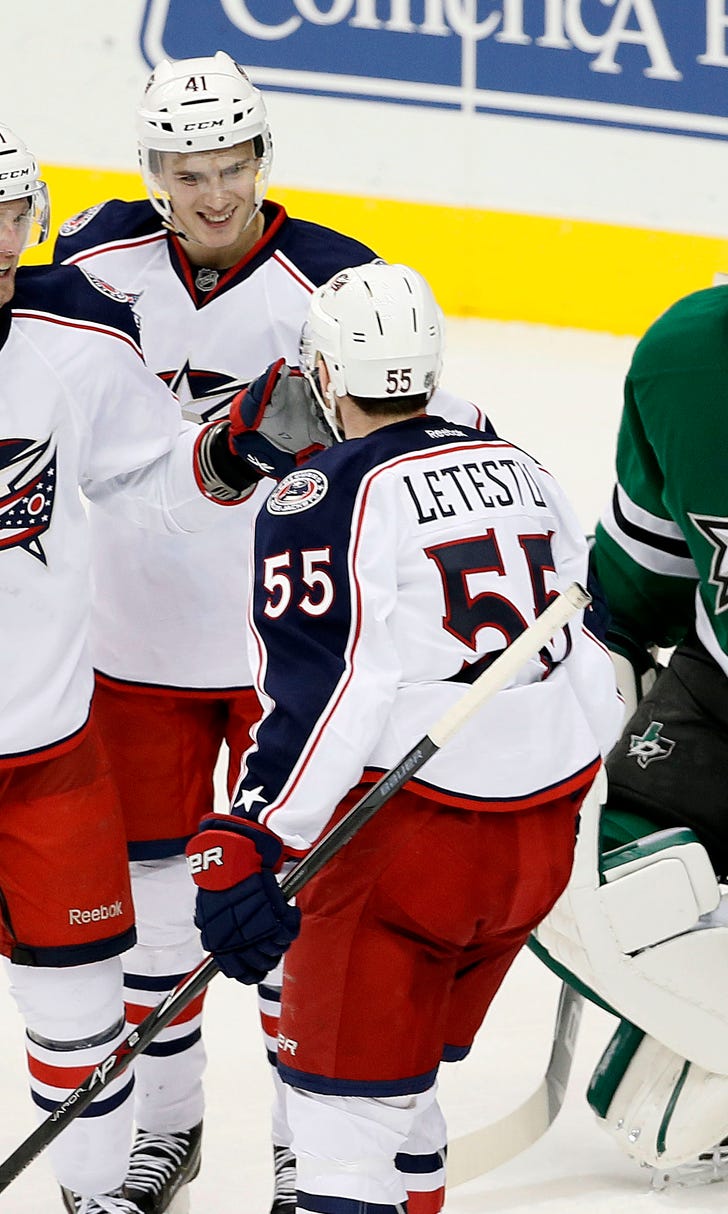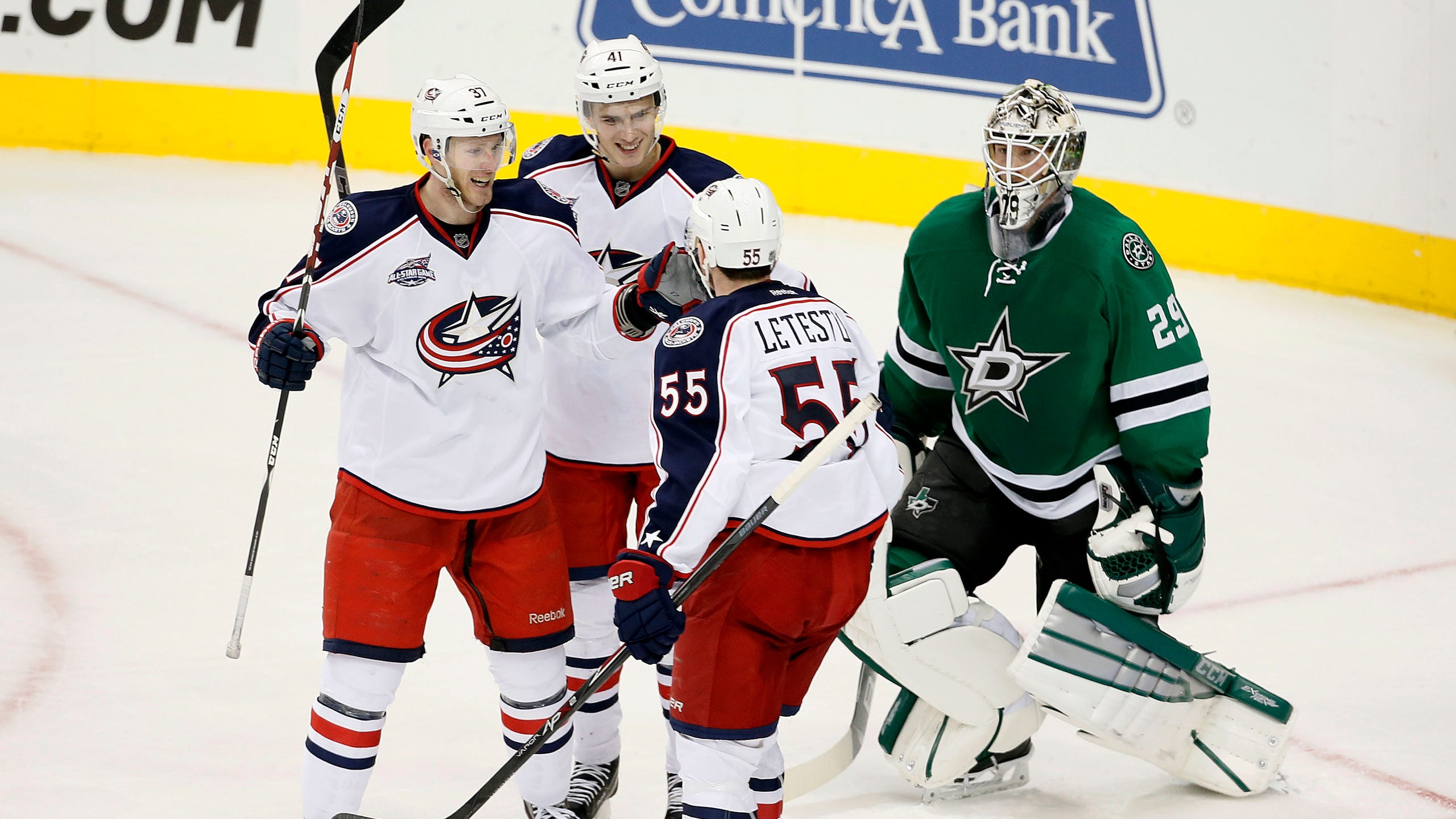 Red-hot Blue Jackets finding ways to win
BY foxsports • January 7, 2015
On the last day of November 2014, the Blue Jackets were at the bottom of the barrel in the NHL, sitting in last place. They had 14 points in 23 games and a record of 6-15-2.
In the 15 games since, they've gone 12-2-1 for 25 points. As of Wednesday morning, they are merely six points behind the Toronto Maple Leafs for the second wild card position and eight points behind the Washington Capitals for third place in the Metropolitan Division.
They are playing with the confidence of knowing they can find ways to win games instead of finding ways to lose. Tuesday's game in Dallas was a case in point, as they beat the Stars 4-2.
"It was a good win for the guys," said head coach Todd Richards. "They battled hard for sixty minutes. We could have managed the puck a little better in the third period. We made it a little bit hard on ourselves. But, the guys stuck with it. It was a big goal by Mark (Letestu) on a great play by Alex (Wennberg) to ice the game."
They had a three goal lead before the Stars clawed to within one. It was obvious they had tired legs, playing their third game in four nights. And yet, due in part to rookie Alex Wennberg setting up Mark Letestu's insurance goal in the third period, they found a way to preserve the win.
Wennberg was able to gather in a pass from Letestu, slide the puck forward to his stick from his skate and pass it back across to Letestu for the goal. The poise and skill on display from the young rookie portends good things to come as he gains more experience in the NHL.
"That's why I want him with the puck," said Letestu. "I want him with the puck in his hands. As far as I'm concerned, he's the most skilled player on that 2-on-1. He has the ability to shoot and pass as good as anybody on this team. He's got that unique ability to find small spaces and get that pass through. I was rewarded by somebody's incredible talent."
The line of Scott Hartnell (two assists), Ryan Johansen (one goal, one assist) and Nick Foligno (three assists) had a good night, combining for 1-6-7 and a plus-5 rating. The chemistry and compatibility grows stronger between these three with each passing game.
"It's a huge win," Foligno said. "We're above .500 and we're so proud of that. But, we're not done. We've obviously got a long ways to go. The way we played tonight was just a solid game. We found a way to get a big win, on the road, against a good team."
They close out the four-game road trip on Friday in Toronto. They have a game-in-hand on the Maple Leafs and Toronto will not have Randy Carlyle behind the bench, as he was fired on Monday.
They have made a concerted, collective effort to get themselves back into the playoff conversation after so many had written them off not too long ago. At Thanksgiving, there was talk of whether the Blue Jackets would wind up drafting either Connor McDavid or Jack Eichel, both considered to be generational players, next June. That talk has fallen by the wayside.
"It's a good accomplishment," said Richards of being above the .500 mark, "considering where we were a month and a half ago. But, we've still got a lot of work ahead of us. Right now, it's just about winning games. And we've got to get ready for Friday's game up in Toronto."
It's been said here before, and it bears repeating. There is something about this team that won't go away. The louder the negativity gets around the team about how they can't make the playoffs, the more focused and determined they become to prove those people wrong. They thrive on knowing what they can accomplish when others believe they can't. So, count them out right now at your own peril.
Finally, let this little nugget take a twirl around your head today. They are not even to the halfway point of the season yet. That milestone happens next Wednesday, at home, versus the Montreal Canadiens. But, make no mistake, the clock is ticking. Tick tock, tick tock...  
---