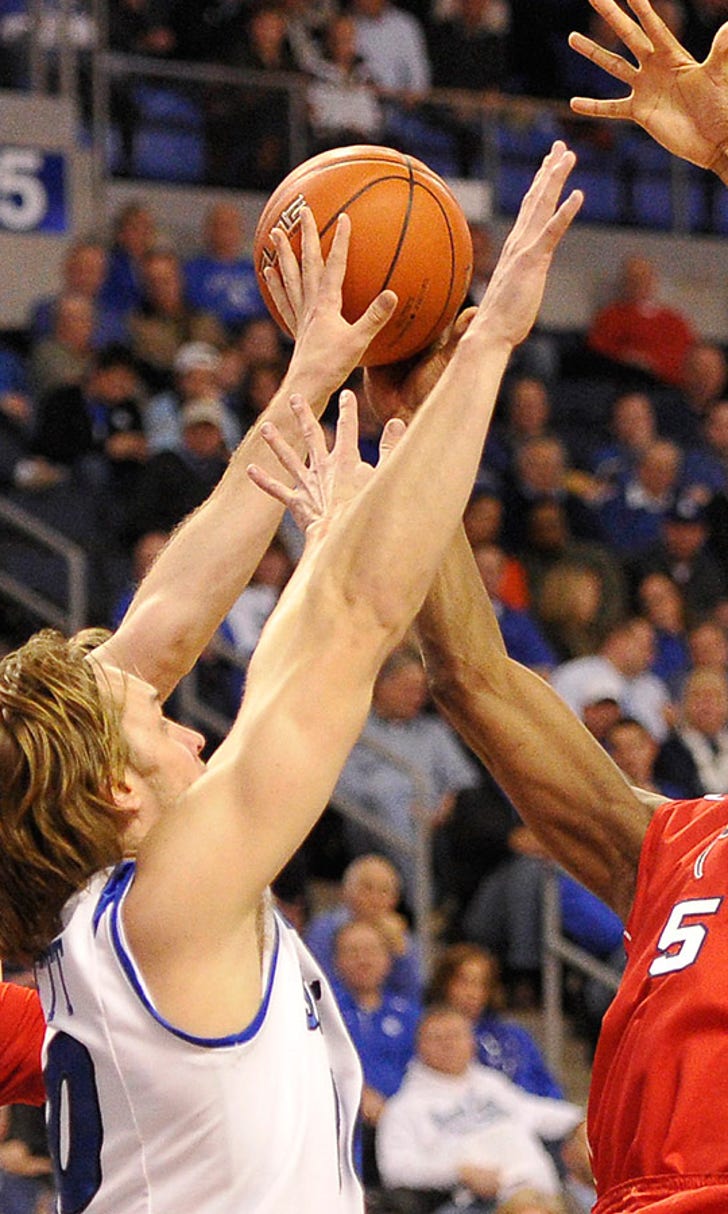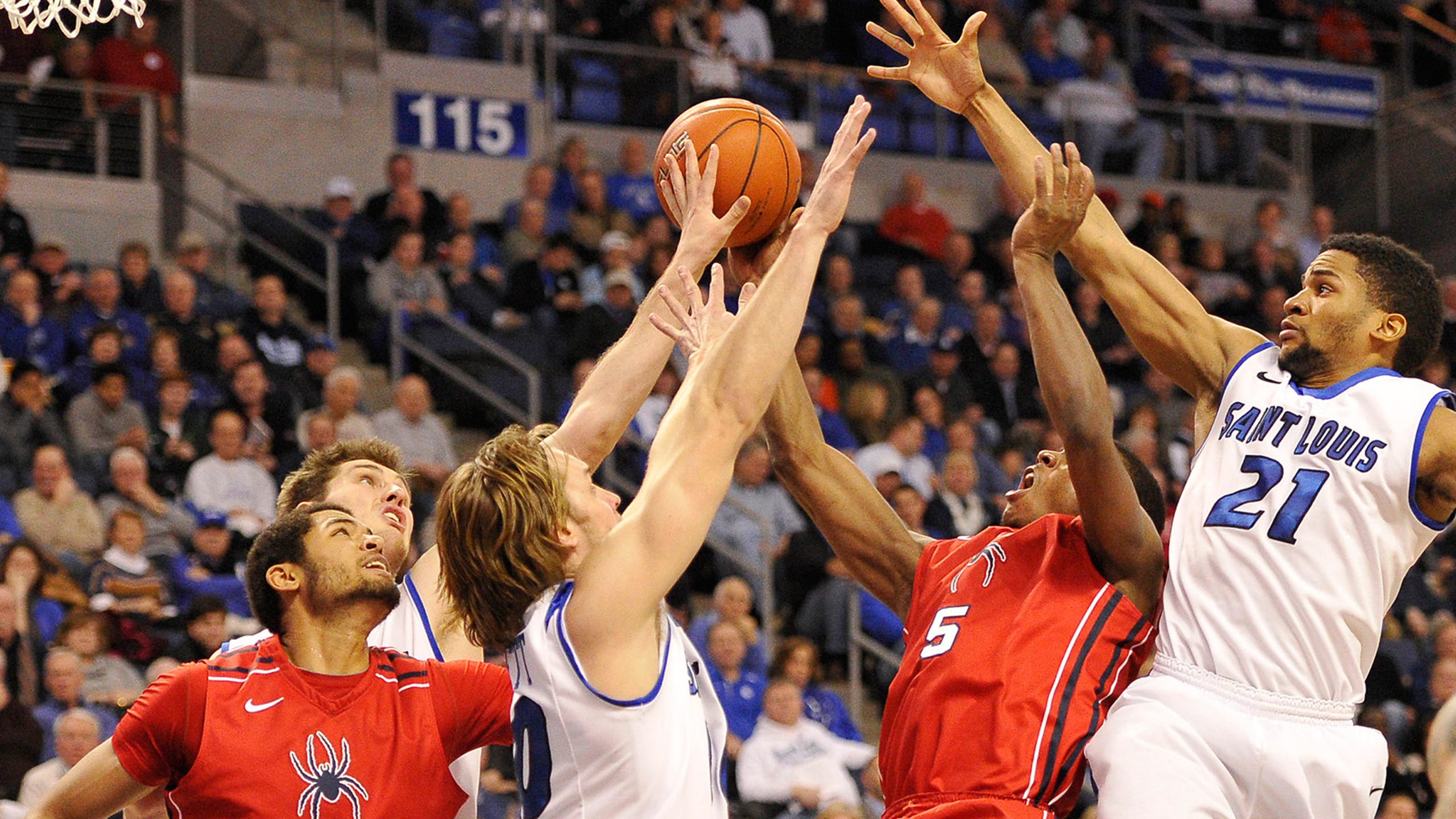 Recap: No. 19 Saint Louis whips Richmond 77-57
BY foxsports • January 29, 2014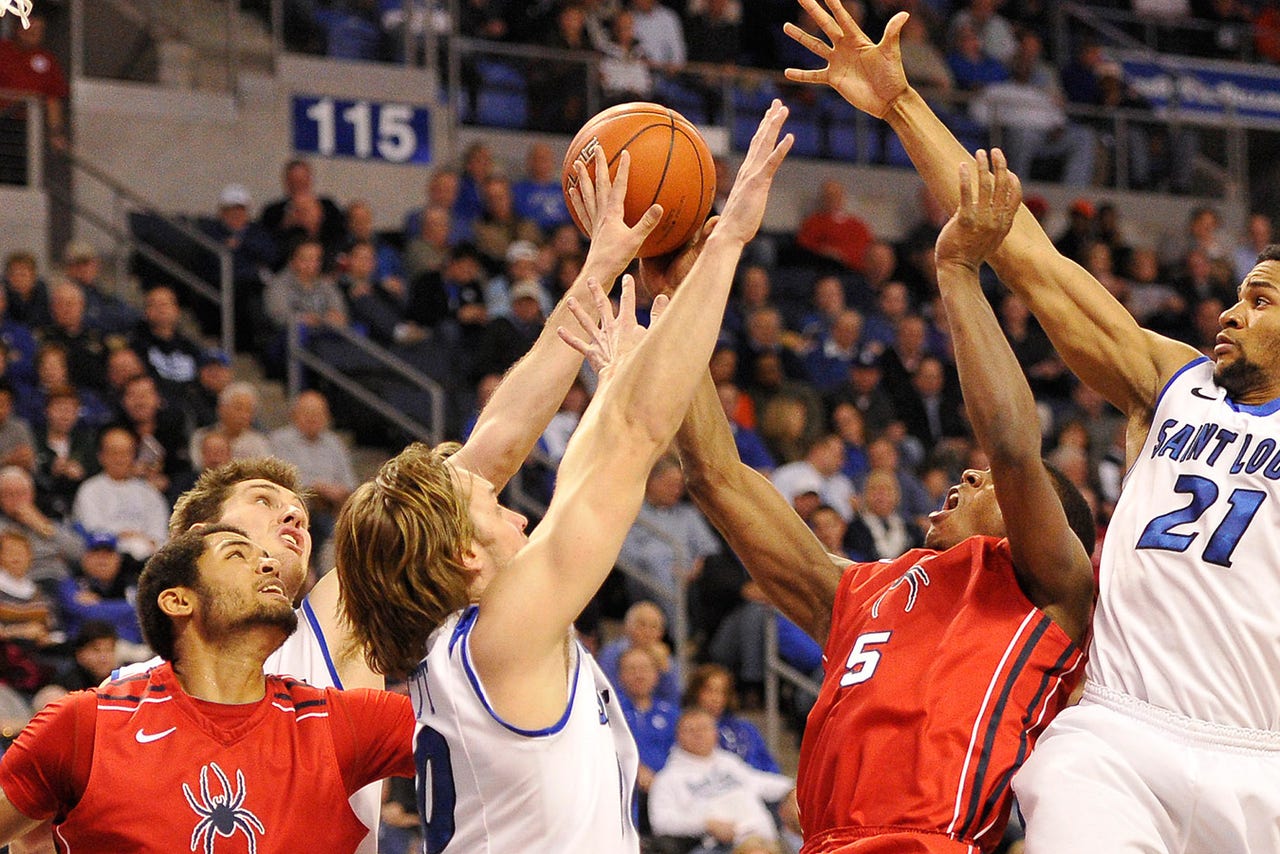 ST. LOUIS -- Jordair Jett hit the glass to record his second career double-double, a points-and-rebounds performance that might not be expected from a 6-foot-1 guard.
"I had a pretty good flow going," Jett said. "I always tell my bigs I'll help them rebound, so I just helped out on the glass a little more today."
Jett had 21 points and a career-best 10 rebounds, putting his footprint all over the 19th-ranked Billikens' 77-57 rout on Wednesday night. They made quick work of a worrisome opponent, leading by 24 points in the first half.
"It's great," forward Dwayne Evans said. "We knew they were a really good team coming in and we had more than enough time to prepare. We can enjoy it for the night and get back at it tomorrow."
The Billikens' 13th straight victory was one of their most lopsided, too. Surprisingly so, given Richmond knocked off then-No. 12 Massachusetts last week and entered with a four-game winning streak.
"They're a great defensive team," Richmond coach Chris Mooney said. "That's not a surprise to anybody. They're great at making you work on offense for everything and disrupting everything you do."
Jett had 10 points and 11 assists at Duquesne last week. He just missed a double-double the game before that with 18 points and nine rebounds against Fordham.
"It's all the same," Jett said. "It's a little easier for me to get rebounds because they're not expecting me to crash the glass.
"As long as we get the win, that's all I'm worried about."
The senior is scoring in double figures for the first time, averaging 12 points, and is perhaps the top defender.
Evans added 15 points and 10 rebounds for Saint Louis (19-2, 6-0 Atlantic 10). The start is second-best in school history behind the 19-1 beginning in 1993-94.
Nobody's getting carried away with that, or the winning streak. Coach Jim Crews said the biggest reason the Billikens are on this run is nobody's "worrying about the winning streak."
"I mean, I know the coaches will find a lot of things we can work on by tomorrow," Evans said.
Reserve Austin McBroom added 12 points on 4-for-5 shooting and center Rob Loe had 10 points, four assists and five rebounds.
Richmond (14-7, 4-2) shot 23 percent in the first half -- and a season-worst 31.7 percent overall -- and guards Kendall Anthony and Cedrick Lindsay combined to make 10 of 31. Anthony, held to 14 points, is a 52 percent shooter averaging 20 points.
"We had a game plan to basically just keep them out of the lane," Jett said. "So I guess we kept them out of the lane pretty good. We forced them into some bad shots, contested shots."
The Spiders have beaten 10 Top 25 teams since 2008, but haven't done it on the road since topping No. 10 Kansas in 2004.
The point total is a season low for Richmond, one fewer than the previous worst.
Crews noted Richmond's motion, ball-screening offense is difficult to defend, but Mooney pointed out the Saint Louis defenders found ways to evade the screens.
"Most of all, they got us spread out by a couple of wrinkles," Mooney said. "And, of course, by how good their players are."
Saint Louis put the game out of reach by taking a 42-21 halftime lead. Jett was dominant with 13 points and six rebounds.
"We played well and they probably didn't play well," Crews said. "I wouldn't look too deep into it."
Richmond made two of its first 11 shots and never had a chance to recover, with Anthony going 3 for 11 and Lindsay 2 for 8, and both guards throwing up ill-advised shots at times. The first-half point total was a season low, two points fewer than at Florida on Jan. 4, and the points allowed was a season worst, too.
Saint Louis has won three straight in the series.
---