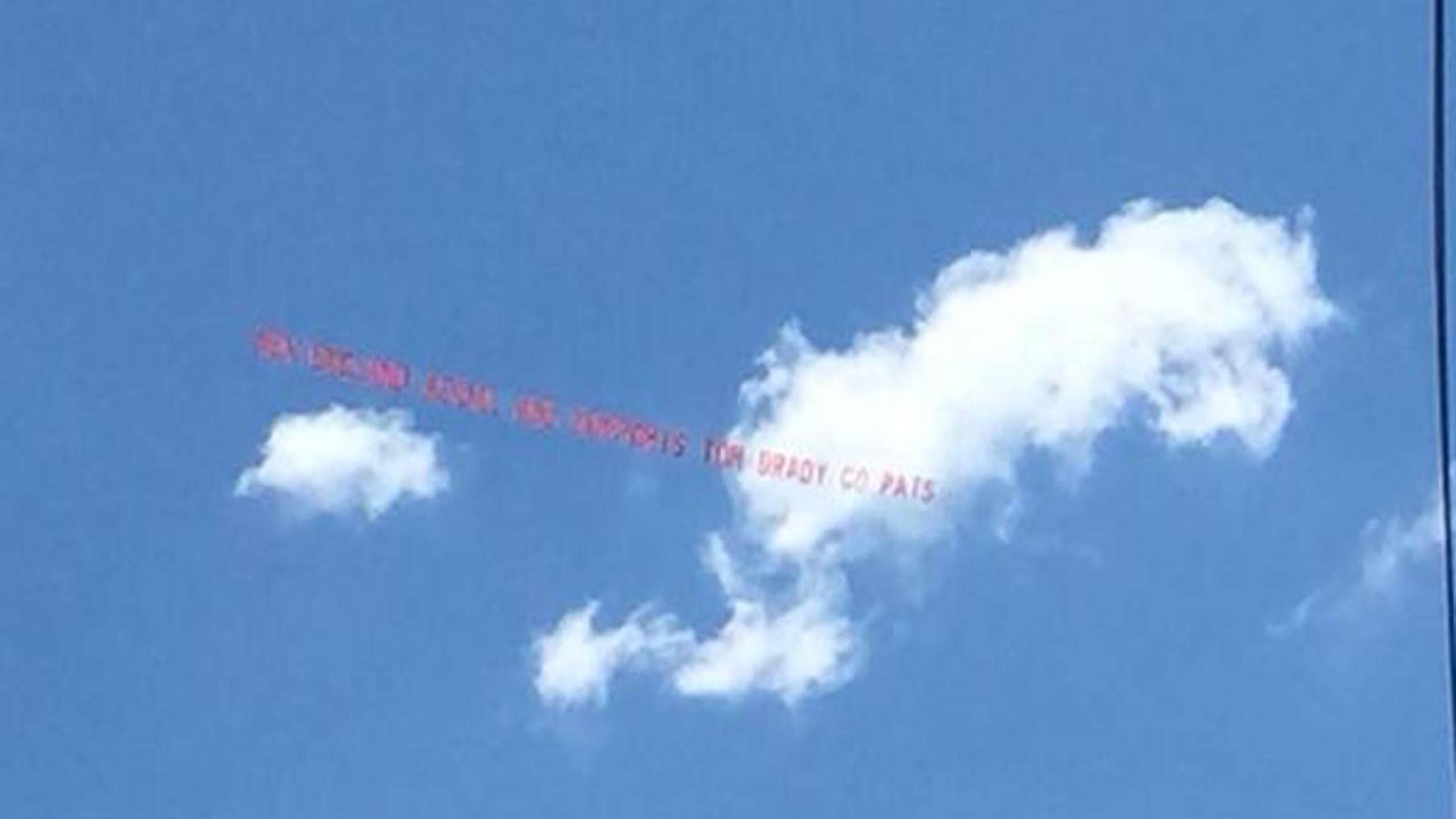 Rebuttal banner supporting Tom Brady flies over Pats practice
BY foxsports • July 31, 2015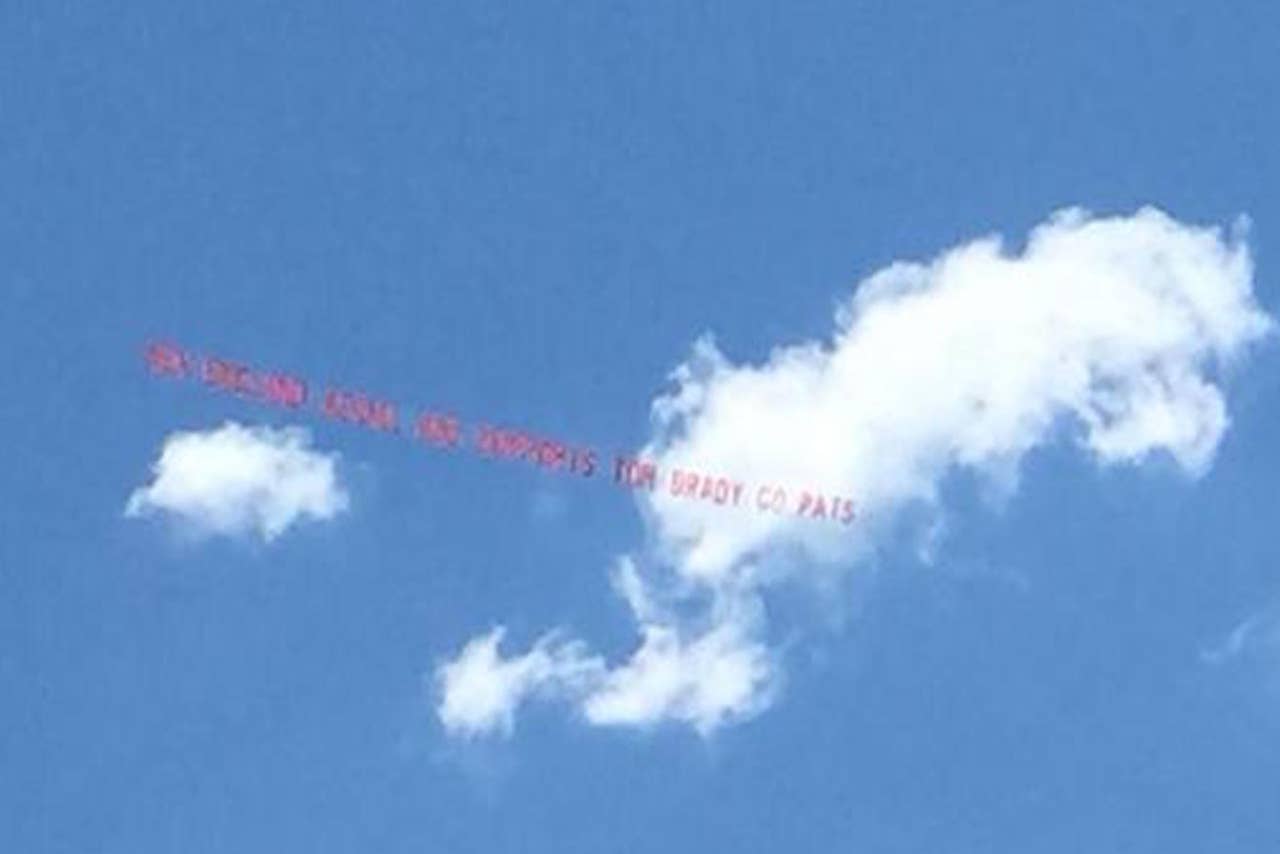 The New England Patriots and Tom Brady received support in the skies during the team's training camp practice on Friday, one day after a contingent of snarky New York Jets fans paid $1,000 to fly a banner that mocked and ridiculed the under-fire quarterback.
New England Aerial Ads appears to be the outfit behind the in-air rebuttal, as the banner read, "New England Aerial Ads Supports Tom Brady Go Pats," a message articulating its support of the Patriots signal-caller in the wake of the NFL upholding his four-game suspension for his role in the Deflategate scandal.
The move by the company certainly was well played, not to mention a pretty savvy marketing coup featuring a dash of shameless self-promotion to boot.
The original banner that flew above the Patriots' first day of training camp on Thursday featured the message, "CHEATERS LOOK UP," something that Patriots players and staff, including head coach Bill Belichick, denied even seeing.
Wide receiver Julian Edelman, meanwhile, admitted he was amused by the aerial events of the past few days, as well as how the intensely loyal Patriots fans at training camp, 10,000 in number, passionately chanted "Brady, Brady, Brady."
"It's pretty funny, actually, to see those type of things," he said via WEEI. "It's awesome to hear the fans, how they support everything. Ultimately, our minds are on just trying to get in here and get to work and mold our team. So, that's what we're thinking about."
Edelman added that Belichick won't allow players to be distracted by such shenanigans, even the pro-Patriots banner that took to the skies.
"Our leader, Coach Belichick, always reminds us that it's not about the future; it's about what's on our plate right now and what's on our plate right now is going out and trying to get better each day in training camp," he said. "He's been around a very long time as he always says, around this league, so you're going to trust what he says and just try to continue to get better each and every day."
Still, the banner wars certainly have been entertaining. Let's hope there's more.
More from Sportress of Blogitude:
---
---