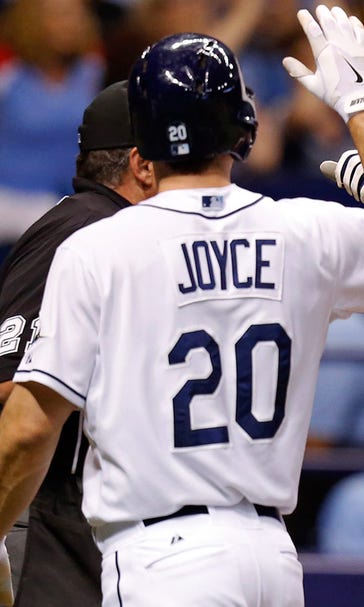 Rays end 31-inning scoring drought, beat Cards 6-3
June 11, 2014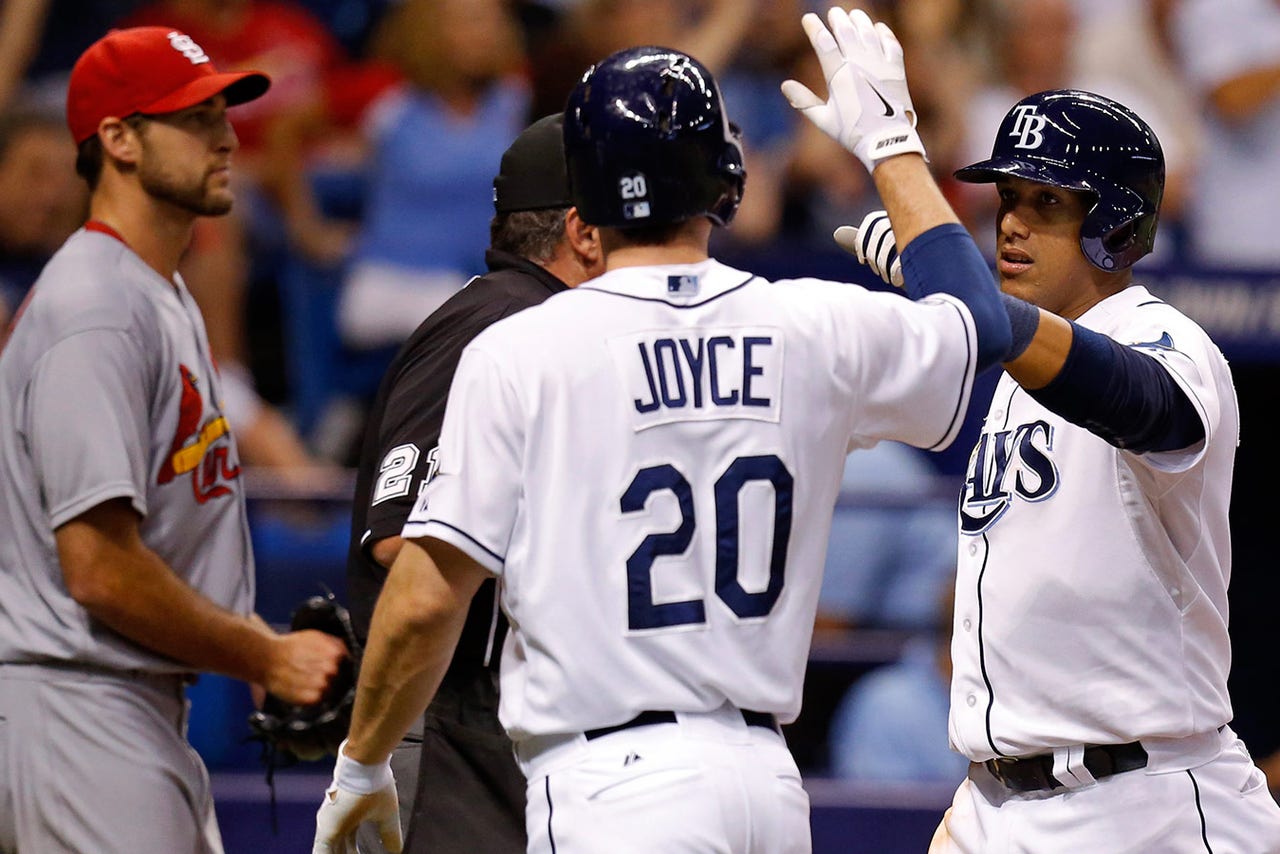 ST. PETERSBURG, Fla. -- It was a record-breaking inning for Michael Wacha -- in a bad way.
After allowing three runs or less in each of his first 13 starts, the St. Louis Cardinals' right-hander gave up four runs to Tampa Bay in the fourth inning and the Rays went on to win 6-3 Wednesday night.
Desmond Jennings had a two-run single in the fourth, when the Rays batted around and snapped a club-record 31-inning scoring drought. Two straight walks preceded Jennings' hit, and Wacha (4-5) walked four overall.
"It's just not a good recipe to get a win," Wacha said. "I had way too many walks tonight and that's just free baserunners. It gives them momentum and then also it gives them opportunities to drive those guys in."
Wacha allowed four runs in five innings. He is the first Cardinals pitcher since Lee Meadows in 1917 to allow three runs or fewer in each of his first 13 starts. St. Louis pitchers had their streak of 30 scoreless innings end.
Only 53.7 percent of Wacha's 82 pitches were thrown for strikes, a career low.
"He just never really found his fastball, for whatever reason. His timing was off and it was a fight for him," Cardinals manager Mike Matheny said. "It was just one of those days where it just didn't click. Those days happen."
Tampa Bay, which won for just the second time in 16 games, had been shut out in its previous three games.
Yadier Molina had two RBIs for the Cardinals, who entered with three consecutive shutout pitching performances.
The Cardinals might have won in spite of the Rays' big inning except for what Matheny called "a Superman play" by Tampa Bay right fielder Kevin Kiermaier.
With the Cardinals down 4-3, Peter Bourjos was robbed of an extra-base hit with the bases loaded and two outs in the fifth when Kiermaier made a full-extension diving catch on a liner.
"I'm not sure where they were playing me but when I hit it, I thought initially it was going to be caught, and then I looked up and saw there was a big gap out there," Bourjos said. "And he came out of nowhere and made the play. It was pretty special."
Tampa Bay extended its lead to 6-3 in the seventh on Evan Longoria's RBI single and a sacrifice fly by James Loney.
Molina hit a two-run third-inning single before Matt Carpenter put the Cardinals ahead 3-0 on a run-scoring single in the fourth.
Rays starter Erik Bedard lasted four innings, giving up three runs and eight hits. Juan Carlos Oviedo (2-2) went 1 1/3 inning for the win. Grant Balfour threw the final 2 1/3 innings for his 10th save.
NOTES: The Cardinals are optimistic that ace Adam Wainwright's right elbow discomfort is not a serious issue. He returned to St. Louis for tests . ... Former St. Louis manager and Tampa native Tony La Russa threw the ceremonial first pitch. He will be inducted into baseball's Hall of Fame on July 27. ... Tampa Bay RHP Jeremy Hellickson (elbow) will make his second rehab start Thursday for Triple-A Durham. He could rejoin the rotation at the end of the month. ... Tampa Bay manager Joe Maddon was given the neon back entrance sign from Derby Lane track that he drove by daily en route to the ballpark. The track was a favorite haunt of Rays senior adviser Don Zimmer, who died last week at 83. "My head is spinning right now," said Maddon, when he first saw the sign outside the clubhouse. ... The Cardinals signed high school pitcher Ronnie Williams, their second-round pick in this year's draft.
---