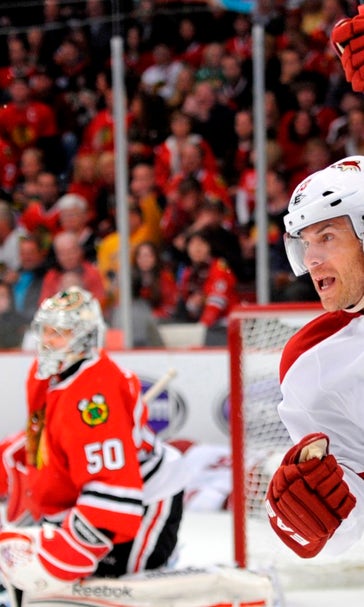 Ray Whitney at peace with idea of retirement
September 10, 2014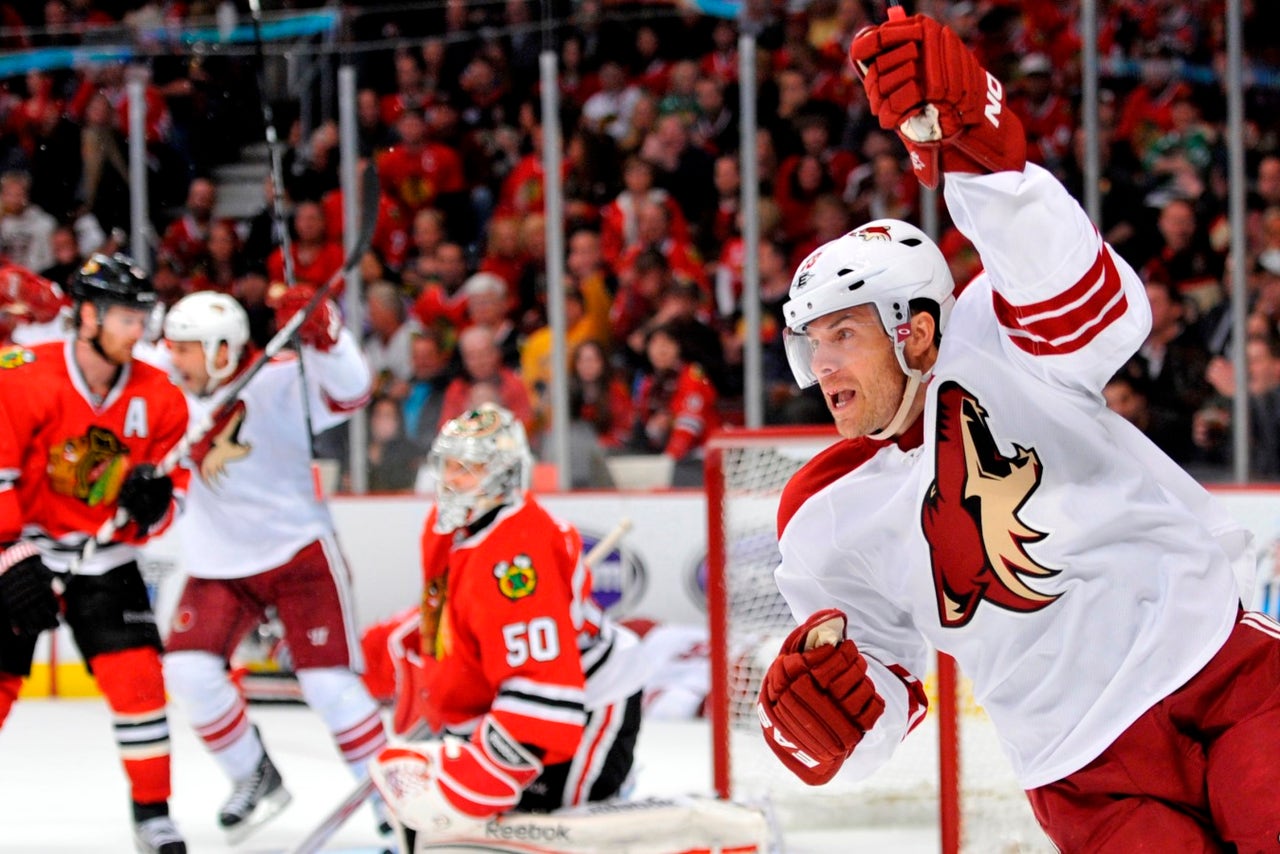 SCOTTSDALE, Ariz. -- Decision time is rapidly approaching for 42-year-old NHL veteran Ray Whitney.
The unrestricted free agent has been skating a couple times a week with Coyotes players during informal gatherings at the Ice Den in Scottsdale, but no teams have called to discuss or offer a contract with four weeks until the regular season begins.
"I'm not going to be one of those guys who skates on his own for an extra three weeks after the season starts in hopes of getting an offer," Whitney said Tuesday. "If there's nothing there when the season starts, that will more than likely be it."
Whitney still has the desire to play, although his list of teams is limited to those out west (the Coyotes included) or teams with real Cup-winning potential. But unlike two seasons ago when he left the Coyotes for a two-year, $9 million deal with Dallas, money won't be a significant issue this time around.
"The older you get, contracts are incentive-ridden and that's fine with me," said Whitney, who has earned nearly $42 million in his career. "The desire is still there if somebody wants me to play but I'm not out kicking down doors. I'm at peace with possible retiring."
If he does, Whitney is already in his retirement home. When he left the Coyotes after the 2011-12 season, he said he planned to retire in the Valley with his wife, Brijet, and three kids (Hanna, Harper and Hudson).
"The kids are already in school so we've had to endure the heat a month longer," he said. "I don't know why they start school August 6 down here, but the kids are adjusting and we're ready to go. We're here to stay. I don't want to move my family again."
Whitney looked trim and fit on Tuesday, the product of a new hobby: road biking.
"It's hot but I'm back home in an hour and a half," he said. "You get 1,200 to 1,300 calories burned so your day is done."
If this is indeed the end of the road for Whitney, it's been a long and eventful ride for the photo-bombing former Coyote, who has 385 goals and 1,064 points in 1,330 career games.
"I've seen every aspect of the game," he said. "I've been in the minors. I left junior early and played in a league (IHL) that doesn't exist any more just so I didn't have to go back to juniors.
"I went to Europe and played for a couple months when I was 19. I did things people didn't do back then. I've had success, I've won a Cup (with Carolina), I've been bought out; put on waivers. Aside from playing in the East Coast league, there's nothing I haven't seen or been a part of I this game so I don't feel like I'm missing out on anything aside from being in the locker room hanging out with the guys."
Whitney said he has already received calls about becoming a TV analyst, but his preference would be to stay in the game.
"I was in the game on the ground floor as a stick boy," he said, laughing. "From stick boy to player, so I think I'd like to stay and do something on the management side, but probably not right away. I think when you play 23 years -- if I don't play this year -- I'd like to take some time to decompress a little bit.
"But then, my wife might not like that. By Christmas, she might say, 'Hey, you've got to go do something.'"
Follow Craig Morgan on Twitter
---
---