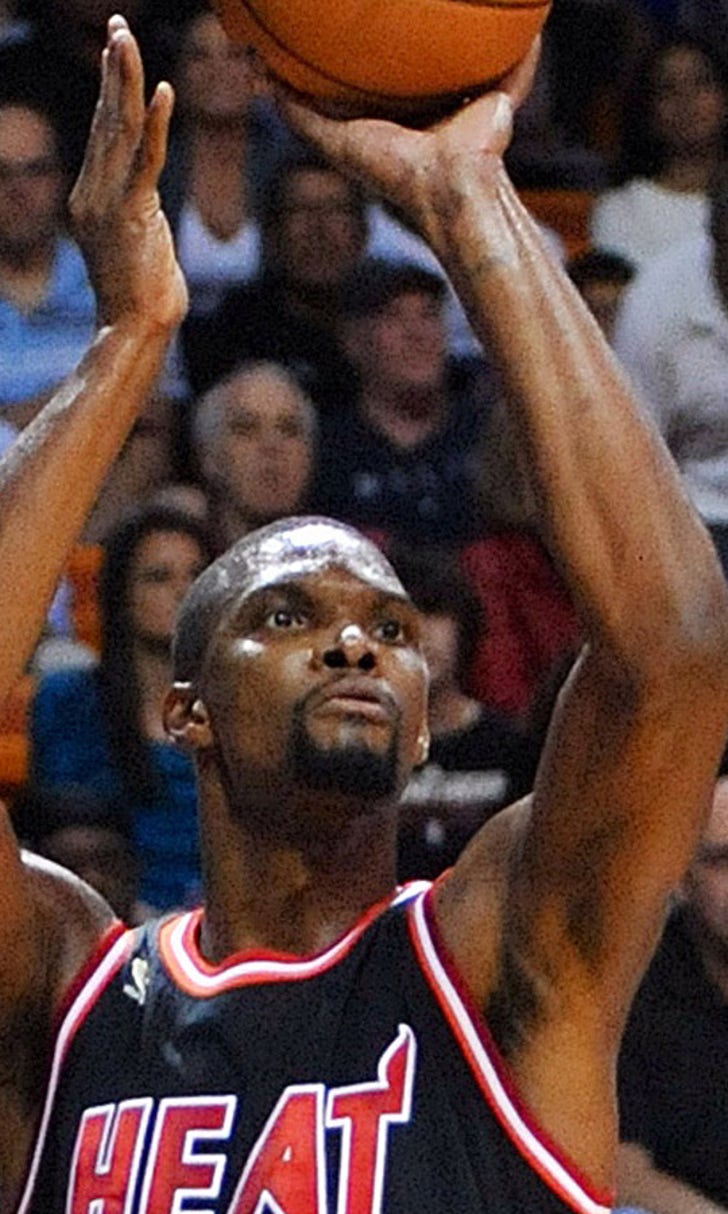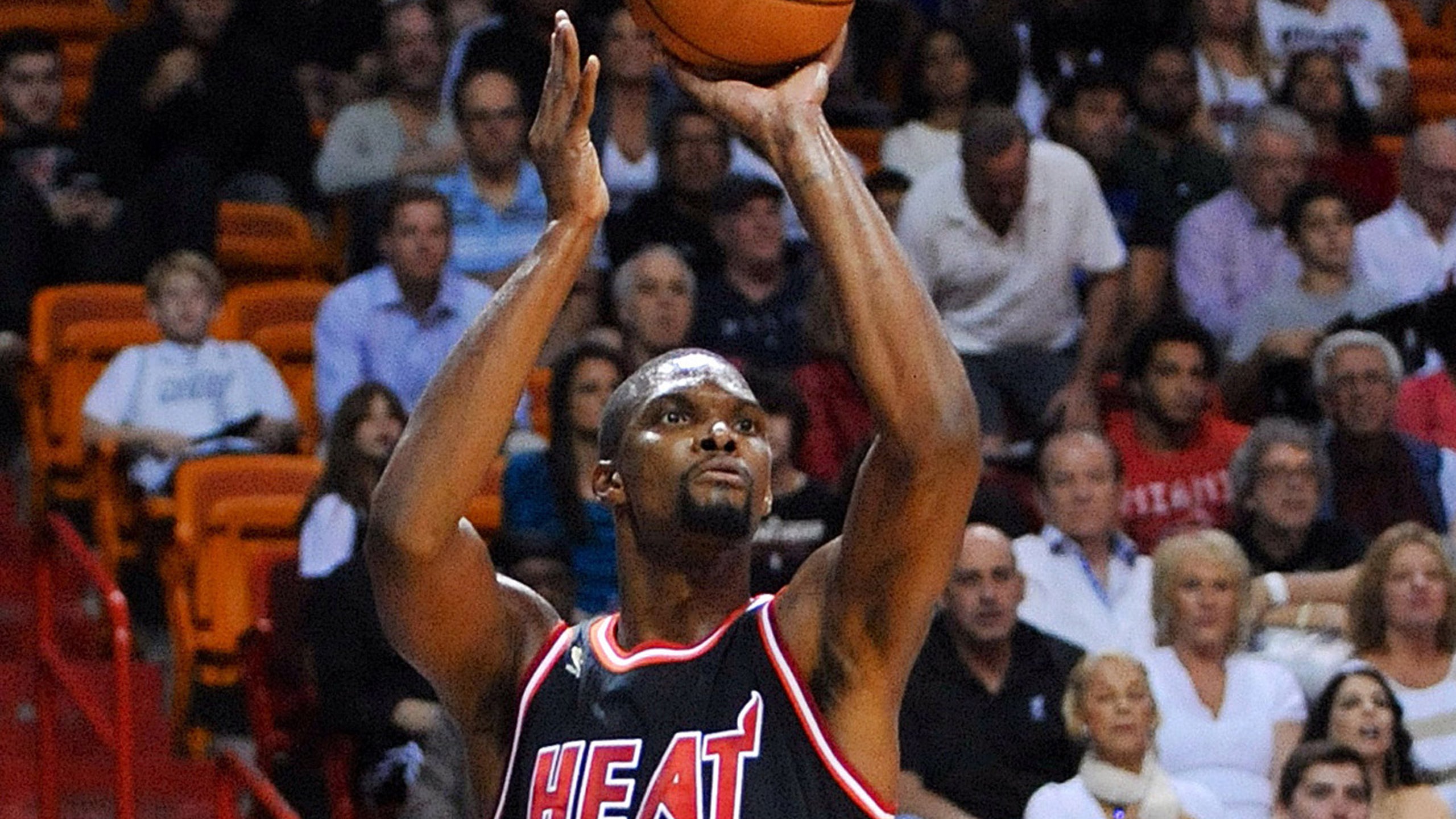 Raptors at Heat game preview
BY foxsports • March 31, 2014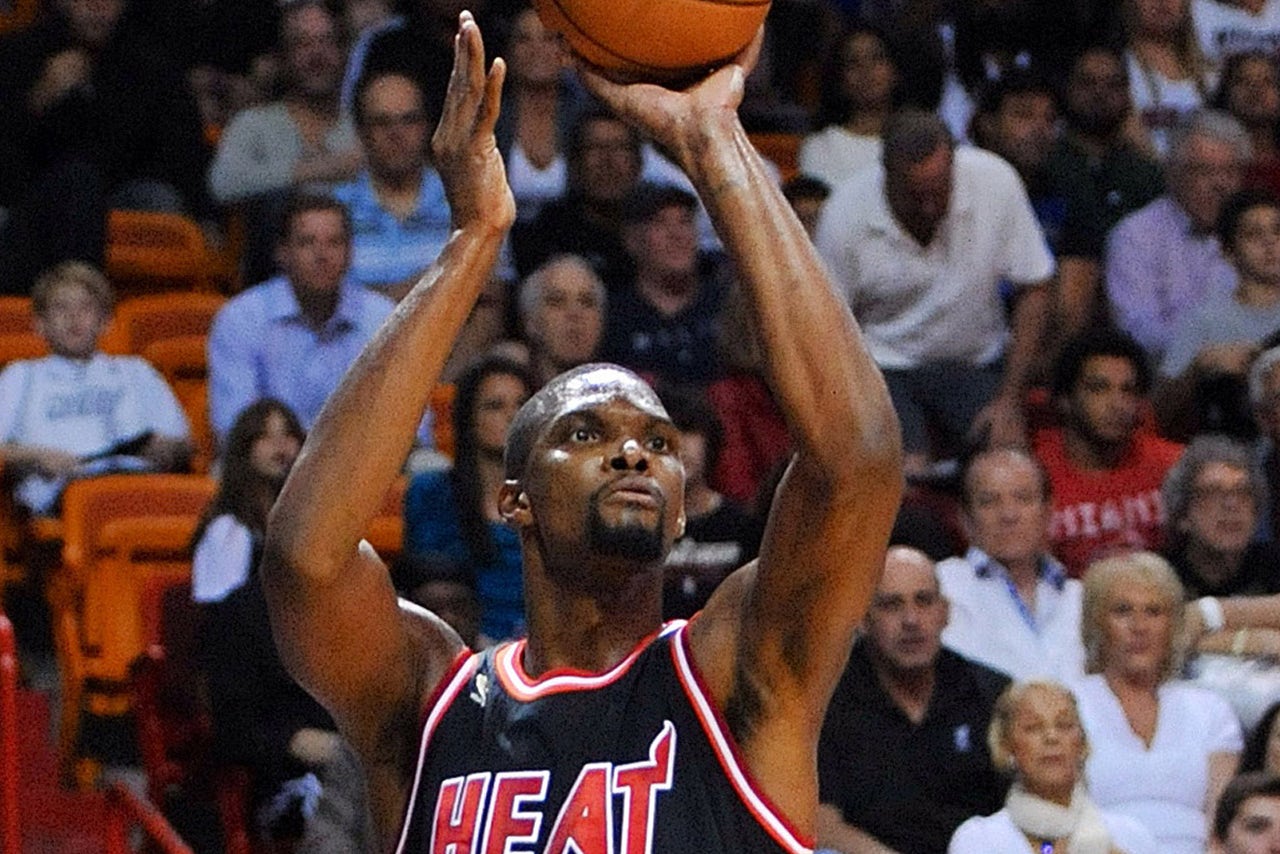 Ever since Chris Bosh left the Toronto Raptors for the Miami Heat, this matchup has always been won by Miami.
Heading into this one, the Heat have question marks over whether numerous players will be available besides Bosh and LeBron James.
The visiting Raptors have lost 14 straight to the Heat entering Monday night's matchup of division leaders.
Miami (50-22) will be back home as a wounded group after a 2-1 trip in which Dwyane Wade, Mario Chalmers and Greg Oden all missed the last two games. Ray Allen also missed the entire trip due to the flu.
Wade is out with a sore left hamstring, although he has said that this hamstring injury isn't as serious as one he had in the past. Chalmers has a bruised quad while Oden sat out due to back spasms.
"It was a great trip overall, just how we bounced back with all the adversity as far as guys in and out of the lineup," James said.
Bosh averaged 12.3 points and 6.0 rebounds on the trip as he gets ready for another meeting with the team that drafted him fourth overall in 2003. He has played nine of 13 matchups since joining Miami in 2010-11, averaging 16.6 points and 7.0 rebounds.
The power forward missed the first meeting this season before the Raptors (42-31) limited him to 12 points and 16 rebounds in the next two. These teams have met once since Toronto sent away Rudy Gay to Sacramento in its big trade Dec. 9.
That last meeting Jan. 5 was a good one. James finished with 30 points as the Heat rallied for a 102-97 win by outscoring the Raptors 23-13 in the fourth quarter. Toronto shot 28.6 percent (6 of 21) in the final 12 minutes.
The Heat also turned in a terrific defensive display Saturday, allowing their fewest points in an 88-67 rout of league-worst Milwaukee. The lopsided victory allowed James and Bosh to sit out the fourth quarter.
"In the playoffs, we're going to have to rely on our defense," Bosh said.
James extended his consecutive-game streak of double-digit scoring to 564, the fourth-longest run in NBA history. He finished with modest numbers of 13 points, seven rebounds and two assists since a big effort wasn't needed versus the hapless Bucks.
The two-time reigning league MVP has been outstanding this season against Toronto, averaging 30.7 points on 63.6 percent shooting.
Toronto clinched its first playoff berth since 2008 with Friday's win over Boston, and defeated Orlando 98-93 on Sunday for its third straight victory. DeMar DeRozan had 28 points and Jonas Valanciunas added 20 and nine rebounds for the Raptors, who have a one-game lead over Chicago for third place in the Eastern Conference.
"We still haven't done anything yet in this league. We haven't played a playoff game, we haven't won a playoff series, we haven't done anything, so we still have a long way to go and we understand that," DeRozan said. "It's time to take the next step, finish the season off strong, and then the next step will come after that."
DeRozan is averaging 24.0 points on 53.7 percent shooting against Miami this season. He has played in all 14 games of this losing streak to the Heat, averaging 20.6 points.
---