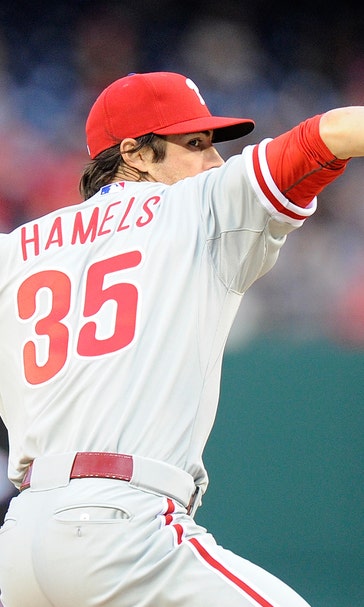 Rangers ready to welcome Hamels when deal is official
July 30, 2015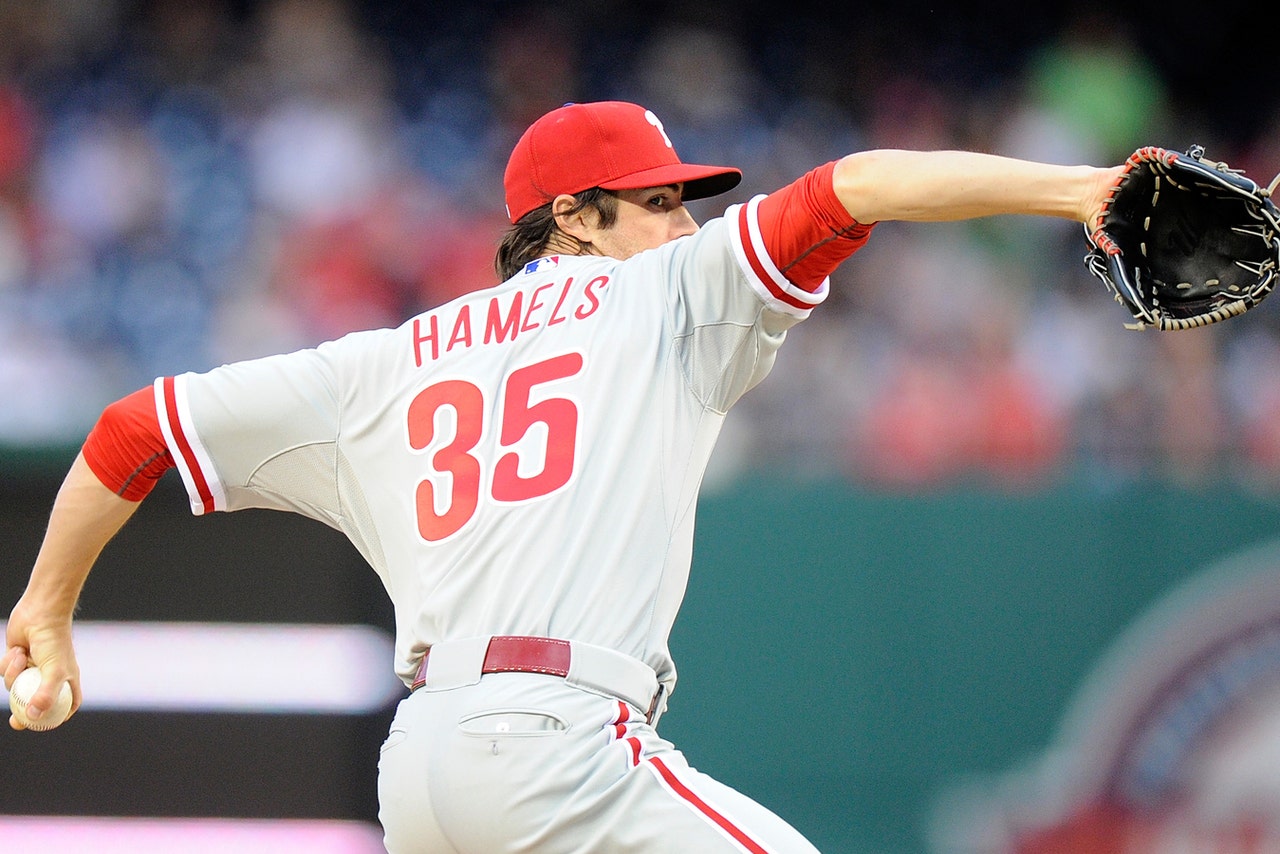 ARLINGTON, Texas – While there's been no official word of the trade for Cole Hamels to the Texas Rangers the players are moving on as if Hamels will be with the team soon and left-hander Matt Harrison won't.
Harrison, who is the only Texas major leaguer involved in the six-for-two trade to the Phillies for Hamels and left-hander Jake Diekman, was told not come to the clubhouse Thursday.
Manager Jeff Banister wouldn't comment on the pending deal, but just everyone else in the clubhouse did.
They know Hamels can help Texas now an in the future.
"It makes us better," outfielder Josh Hamilton said. "To get a guy like Hamels and a lefty for the pen (Diekman), you can always use guys of that caliber. At the same time we've still got to play defense and hit. At the deadline, you hate losing guys. Harry's going to be missed tremendously. He was special in the fact in everything he went through to get back. It really seemed like he was starting to settle in again."
Getting a marquee starter before the trade deadline in nothing new for the Rangers. The biggest of those came in 2010 when Texas acquired Cliff Lee in July and ended up making its first run to the World Series.
Of course the Rangers were in a better position in the standings when they acquired Lee, but shortstop Elvis Andrus said this deal has a similar-type feel.
"It was the same feeling," Andrus said. "When you have a pitcher of the magnitude that Cole Hamels has, he's always great. We know he's going to make us a better team right away and we've still got two months ahead. A lot of good things are going to happen."
Losing Harrison in the deal is tougher for the current players than the five prospects involved because Harrison has been a key member of the Rangers when they were at their best. He started Game 7 of the 2011 World Series and was the club's pitcher of the year in 2012 before injuries sidetracked him.
That's why as happy as the Rangers are about getting Hamels, losing Harrison keeps the deal in perspective.
"We're losing a guy that a lot us cared about and he worked real hard to get back," starting pitcher Colby Lewis said. "I'm sure he's going to be successful in Philly and go on to do some great things. On the flipside of things you're excited about getting another guy in here with his track record and what he's done in the game. You just look forward to hopefully he can do that for us and give us that little extra push towards that goal we set out to do in the beginning of the year."
MORE FROM FOX SPORTS SOUTHWEST: 
- PHOTOS: Cowboys Cheerleaders Auditions
- Ranking NFL quarterback salaries
- Oldest player on every NBA team
- College football's highest paid coaches in 2014
---
---