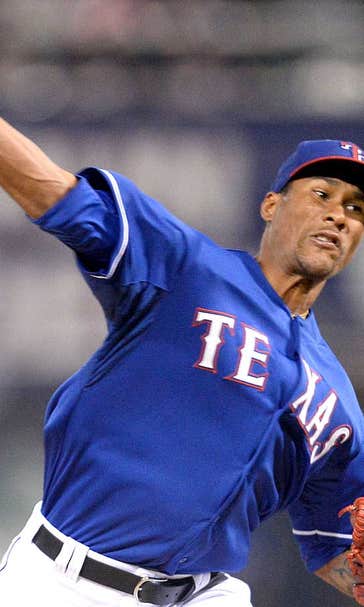 Rangers' Ogando shut down for at least three weeks
June 5, 2014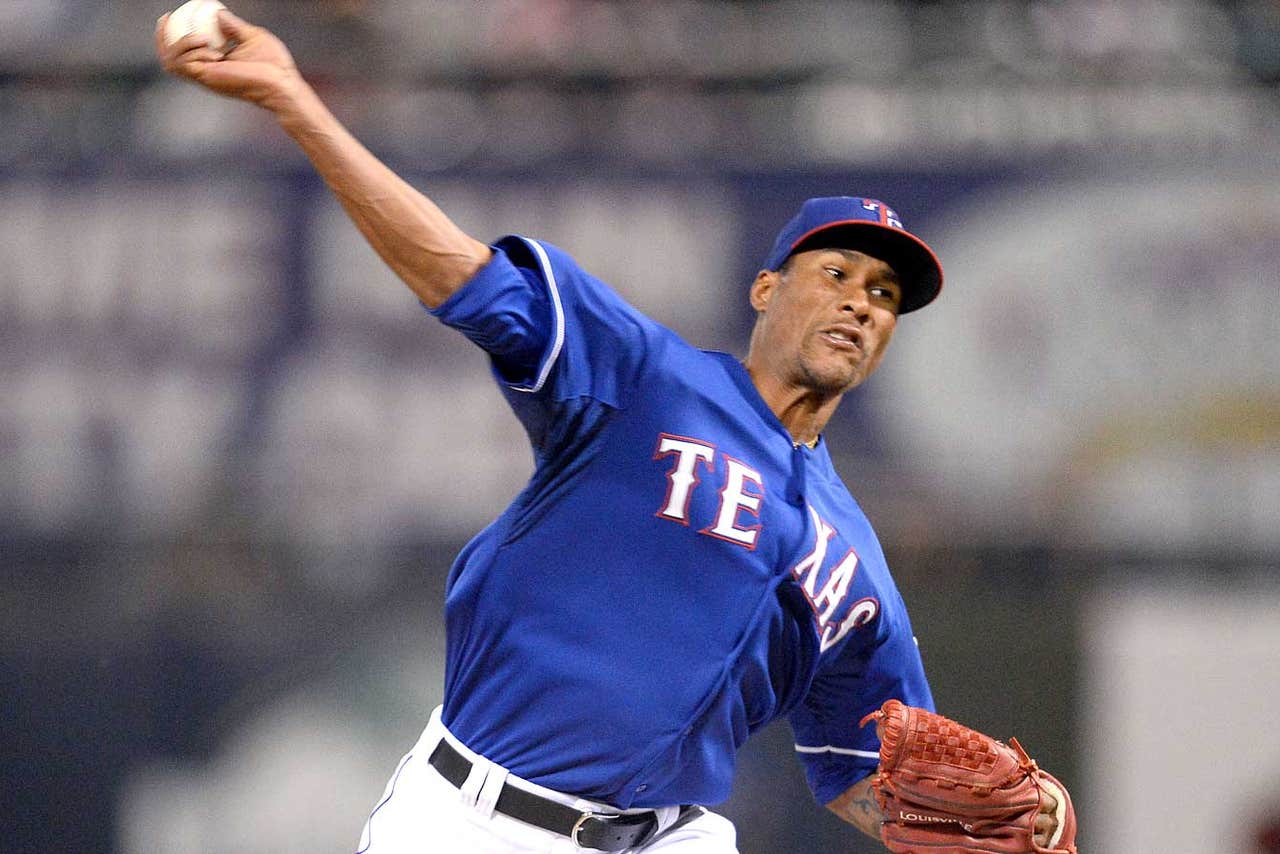 ARLINGTON, Texas -- The Texas Rangers will be without one of their top relievers for at least the next month.
Right-hander Alexi Ogando, who went on the disabled list Wednesday, was diagnosed with acute elbow inflammation and will do no throwing for at least three weeks.  


An MRI showed the inflammation as well as old wear and tear on the elbow.
Given the rash of season-ending injuries the Rangers have had, the Ogando news is actually positive.
"I have to feel happy for myself," Ogando said. "This is something old they've seen that I had before."
While the Rangers lost Ogando, they did get back Tanner Scheppers Thursday. The club activated the right-hander from the disabled list and sent lefty Aaron Poreda to Triple A Round Rock to clear a roster spot for Scheppers.
Texas manager Ron Washington said the Rangers would work Scheppers back into a prominent role in the bullpen. Scheppers missed nearly two months with right elbow inflammation. He made five rehab appearances, logging a 7.94 ERA in those games.
Scheppers was a starter before getting hurt but isn't concerned about what role he plays now.
"I'm ready to go," he said. "It's definitely nice to throw pain free and I'm definitely excited for the opportunity. I'm happy with any role. I'm just happy to be here throwing. I can't wait to come out of the gate."
---