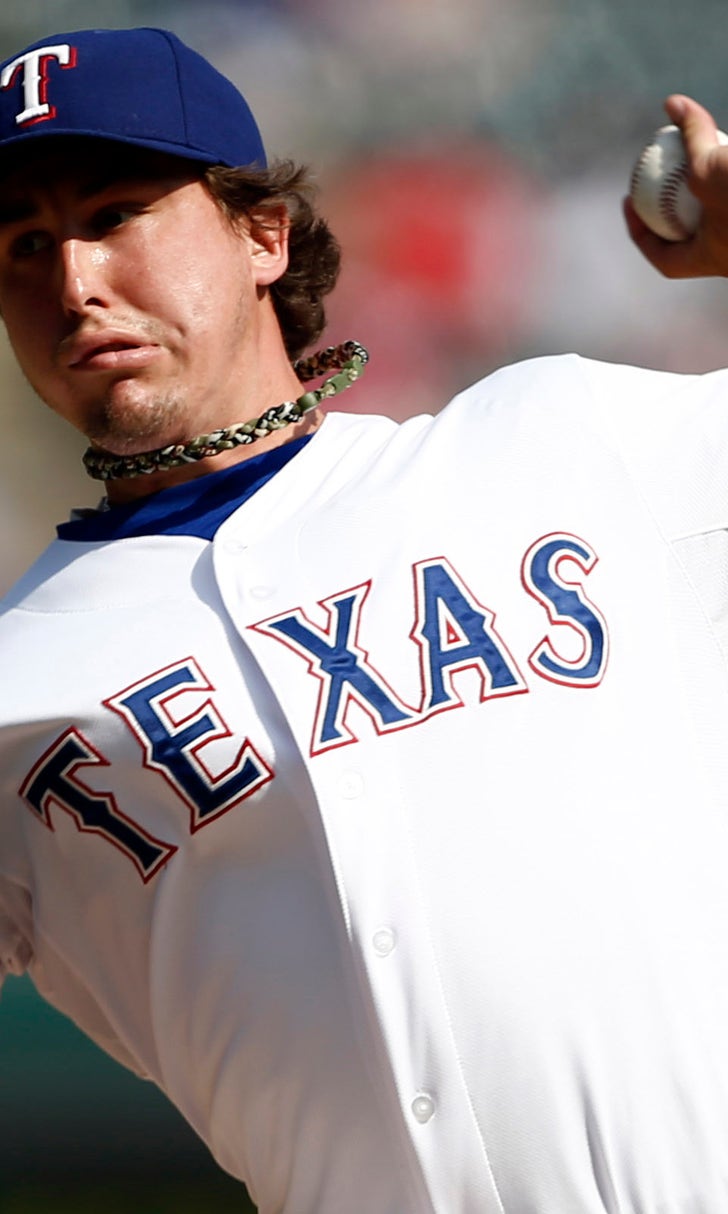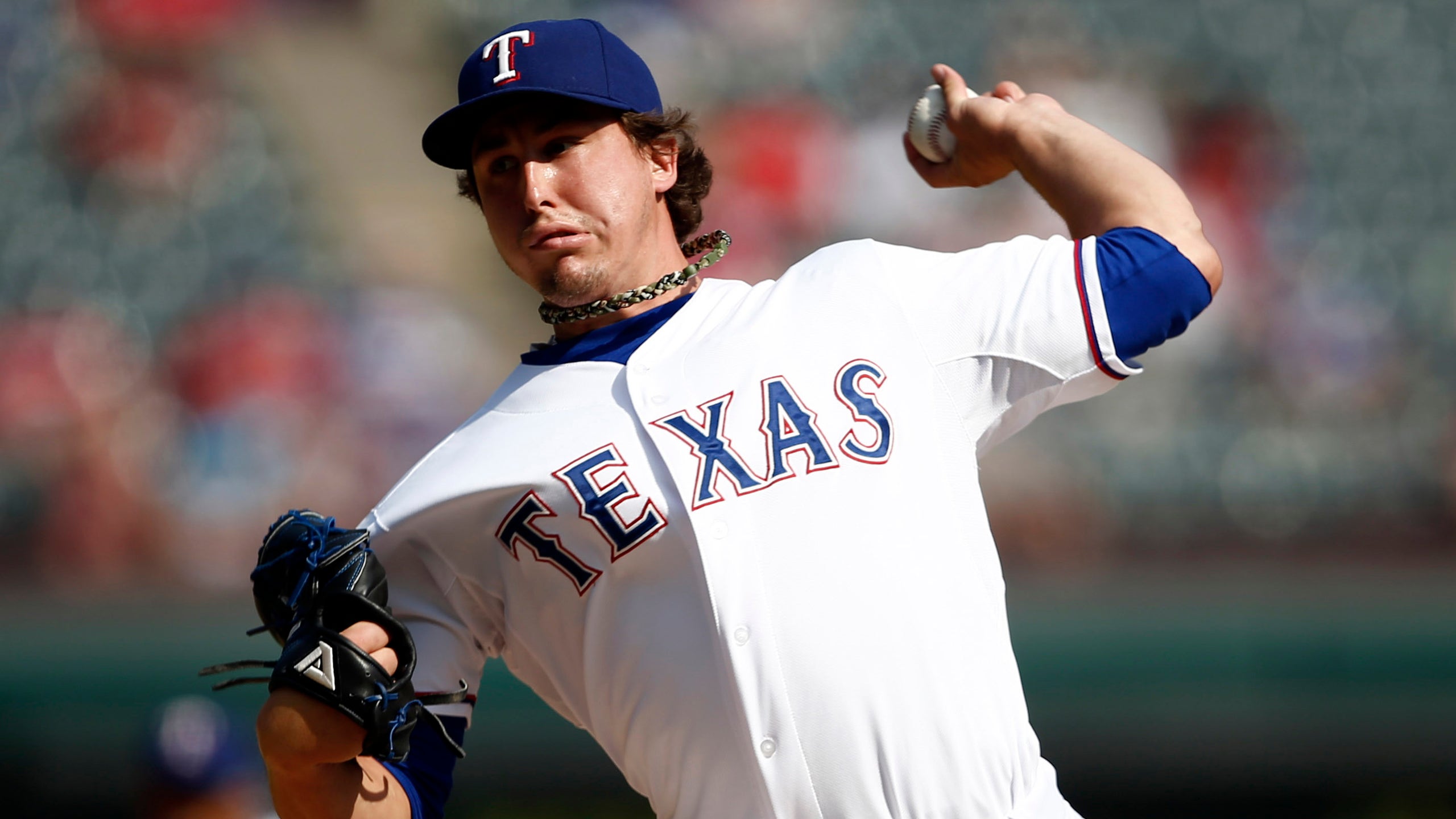 Rangers Holland paces field at TMS
BY foxsports • November 2, 2014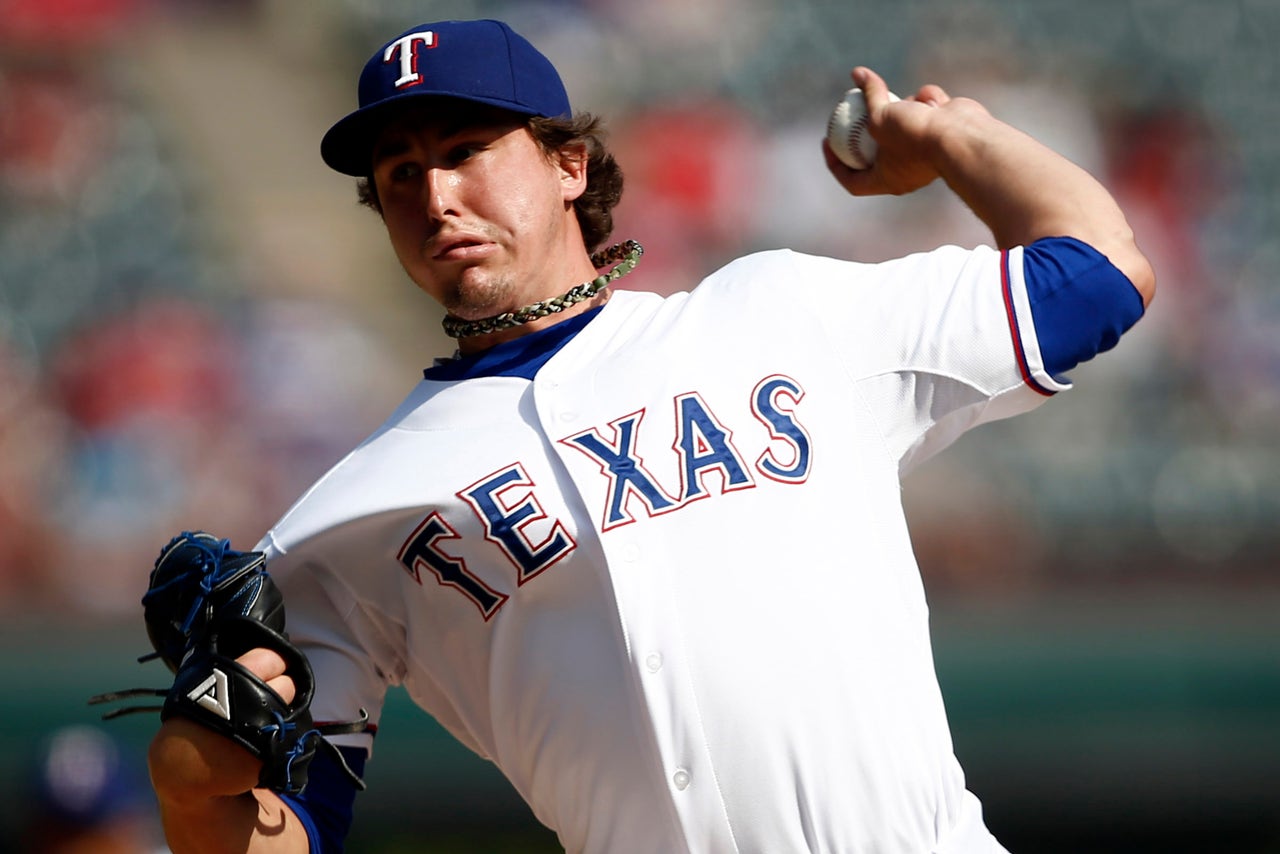 FORT WORTH, Texas - The season for the Texas Rangers may be over but that doesn't mean sport nut Derek Holland isn't staying busy.
Holland, who is a regular at Dallas Stars, Dallas Mavericks and Dallas Cowboys games, broadened his sports horizons Sunday as he was the honorary starter for the AAA Texas 500 at Texas Motor Speedway.
Holland, who likes going fast, led the 43 cars to the start-finish line at the nice and easy speed of 45 mph.
The race was the second Holland has been too, with the other coming at Talladega. But Sunday he attended the drivers meeting, worked with the Harlem Globetrotters, met drivers and toured the Sprint Cup garage.
"The pace car was pretty awesome to drive," said Holland, who was pulling for Dale Earnhardt Jr. to win. "I was getting out there and trying to see what I could do. I definitely wanted to go fast. I was definitely a little scared. It was a great experience and the Globetrotters were here and they showed me quite a bit."
After doing his test laps Holland was able to give the Chevrolet a little more gas, going more than 100 mph on the backstretch at TMS.
While Sunday was all about NASCAR, it's already been a busy offseason for the Rangers. The coaching staff has had a huge turnover, with new manager Jeff Banister the biggest addition. Holland is eager to get to work with the new manager.
"I look forward to playing for Banister," Holland said. "I don't know too much about him. We've learned a little bit the past weekend or so when he was around. Definitely a great leader. Definitely look forward to playing for him. It's going to be a big season for us I think this year."
Holland is the second Texas pitcher to drive the pace car at TMS in the last four years. C.J. Wilson drove the pace car in the fall race in 2010.
Texas pitching coach Mike Maddux and TCU ex and Kansas City Royals pitcher Brandon Finnegan also attended the race Sunday.
---