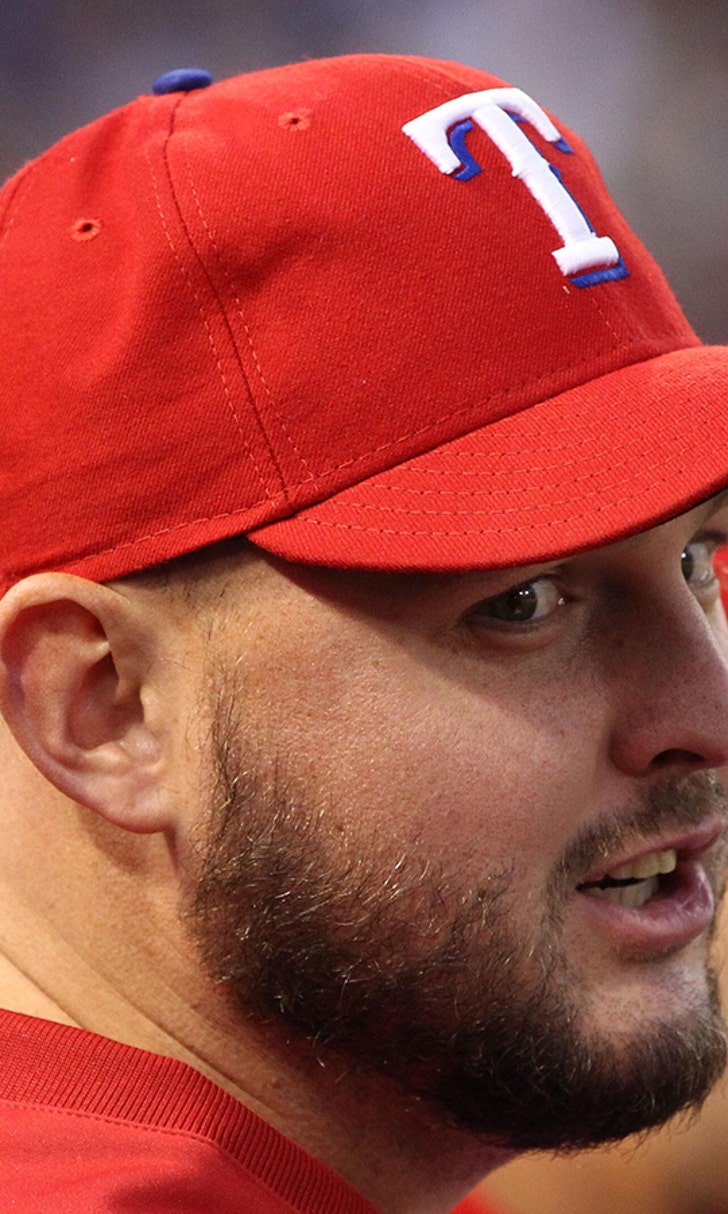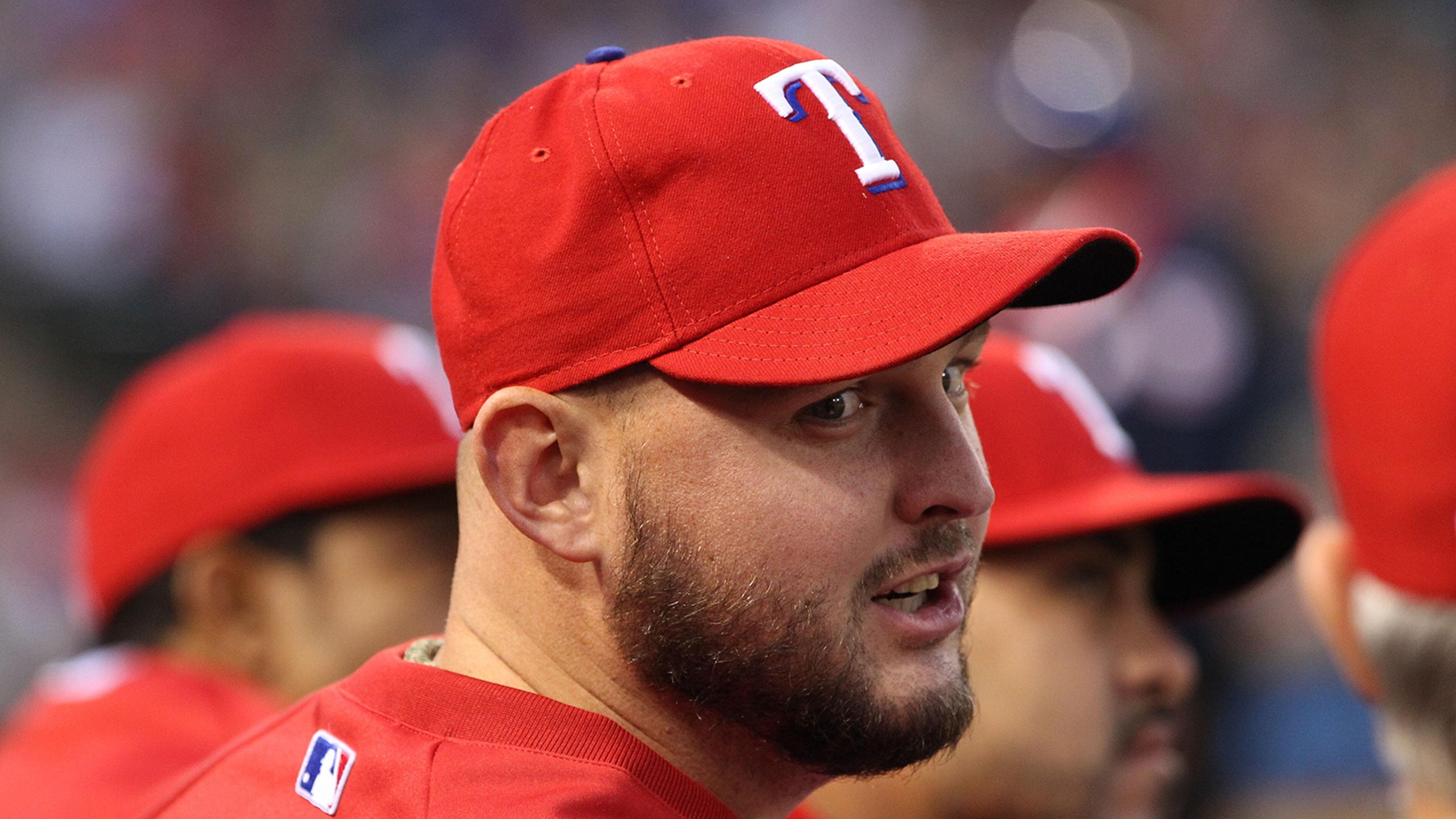 Rangers' Harrison dealing with back stiffness
BY foxsports • February 20, 2014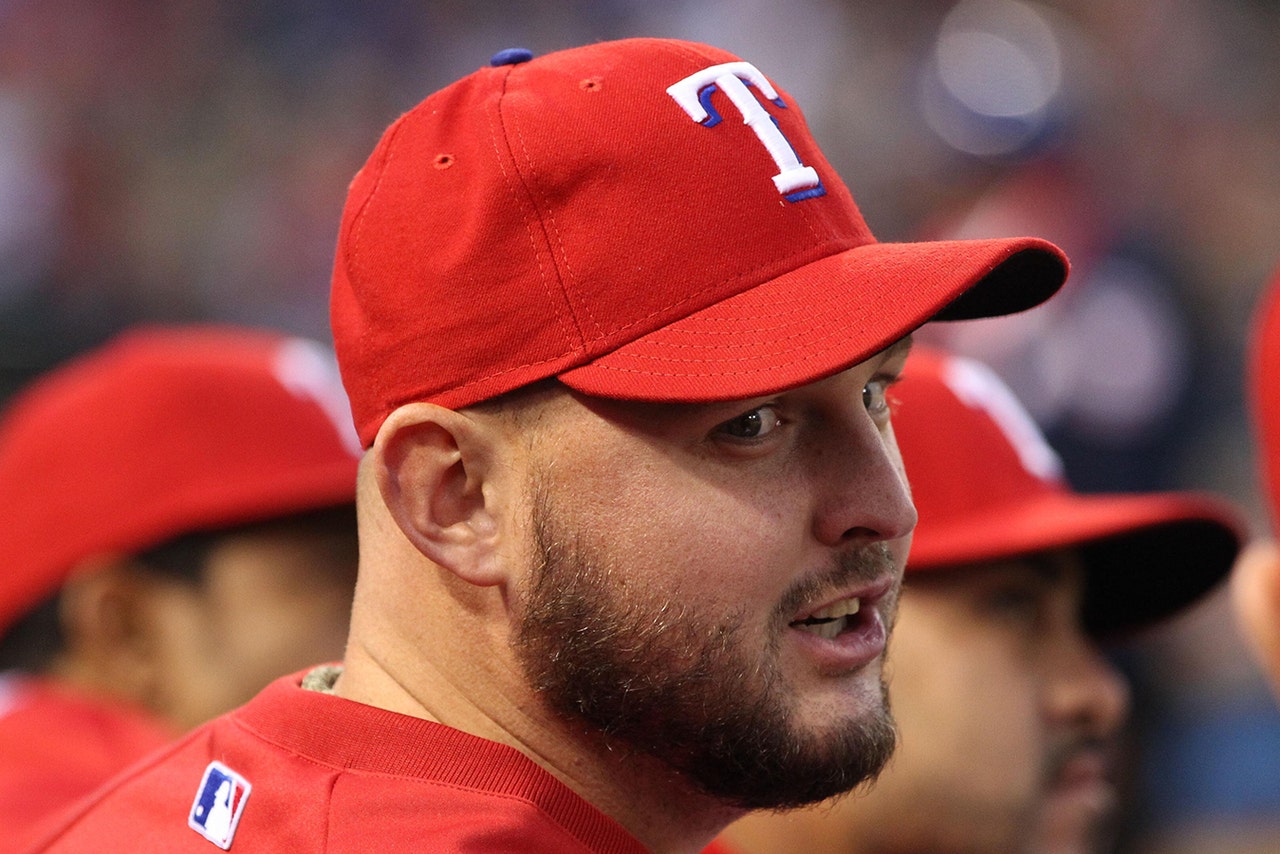 SURPRISE, Ariz. -- One of Ron Washington's points in his speech to his team before full-squad workouts began Thursday was to get through camp healthy.

That already may be tough to do.

Texas Rangers left-hander Matt Harrison, who was limited two starts last season because of two back surgeries, is again experiencing stiffness in his lower back. Harrison will have an MRI today and is scheduled to travel back to Texas and meet with Dr. Drew Dossett, who performed two surgeries on Harrison for herniated disks last year. Harrison is expected to meet with Dossett Monday.

Harrison said the stiffness is on the right side of his back, but in the same general area of the back as last year's problem. He said it started having stiffness yesterday but the symptoms were worse today.

"I was 100 percent and now I'm having some tightness there," Harrison said. "I don't know, I guess the offseason is different. You get out here and you're doing more stuff and it just got kind of tightened up on me, and I guess we'll get it evaluated and get it checked out and go see Dossett just to make sure."

Harrison threw a bullpen Sunday but didn't throw his scheduled Tuesday bullpen because of what was at the time a stiff neck. He told the team Wednesday that the stiffness has moved to his lower back. He was examined by team doctor Keith Meister, who recommended Harrison visit Dossett again.

"Obviously you hope for the best but after what he went through last year there's a level of concern," Rangers general manager Jon Daniels said. "I feel terrible for him. Hopefully this is kind of irritation from getting going."

Harrison is trying to remain upbeat too.

"There's obviously some concern there from what happened last year," he said. "I just hope that it's not a serious issue and something I can take a few days down and stay on top of my core program and get right back in there, and hopefully that's the case. But it's not fair to say that I'm not worried about it because I've had a lot of issues recently."

Losing Harrison for any extended period of time would be a huge blow for a Texas team already with questions about its rotation. Lefty Derek Holland is likely out until around the All-Star break after having microfracture surgery on his left knee.

Alexi Ogando figures to start but he was on the disabled list three times last year. And the Rangers came to camp with the No. 5 rotation spot wide open with Tommy Hanson, Robbie Ross and Nick Tepesch among the candidates.

Texas manager Ron Washington said it's too soon to be worried about last year's Opening Day starter and expressed confidence in his team's pitching.

"There's no reason to have concerns yet," Washington said. "We'll just wait and see how it plays out. We have depth. If for some reason the worst happens, we'll move on. We'll move forward. Like I said yesterday, regardless of what's in camp, we'll get out of here with five starters and five starters we believe in."

Harrison lost his first two starts last season before being shut down because of his back. He had surgery in April and then again in May for an additional part of a herniated disk.

Harrison won 18 games for the Rangers in 2012 and signed a five year, $55-million contract before the 2013 season began.

---