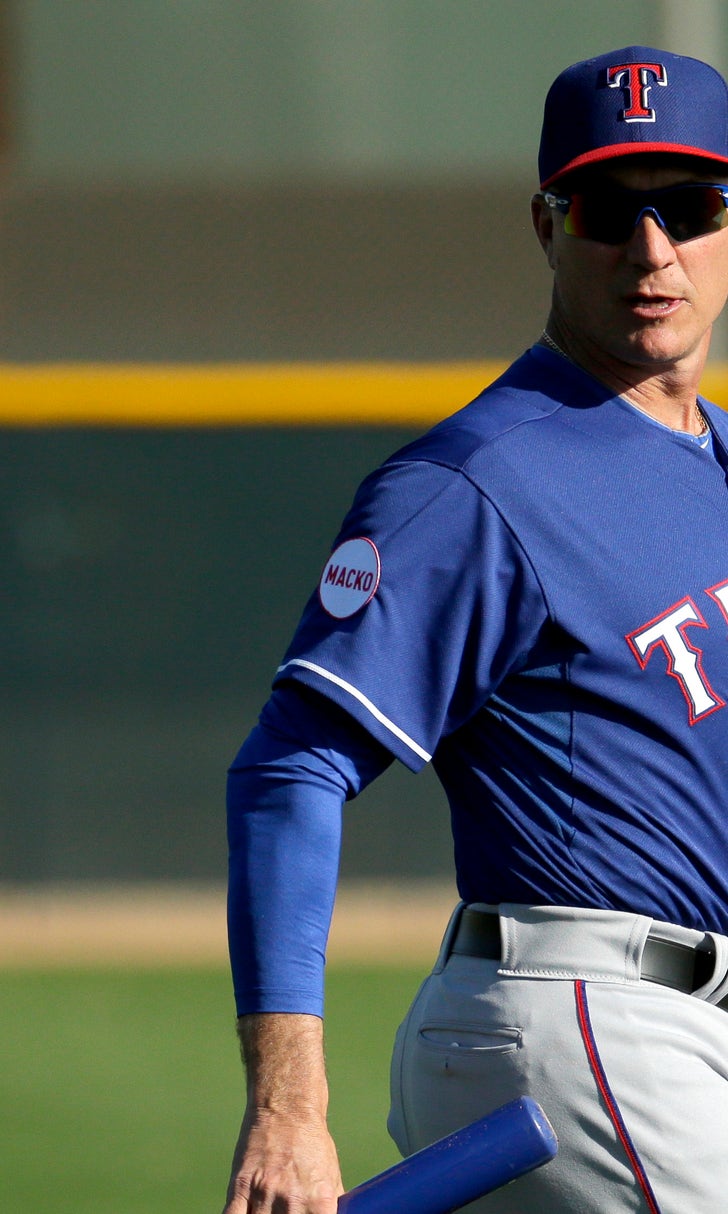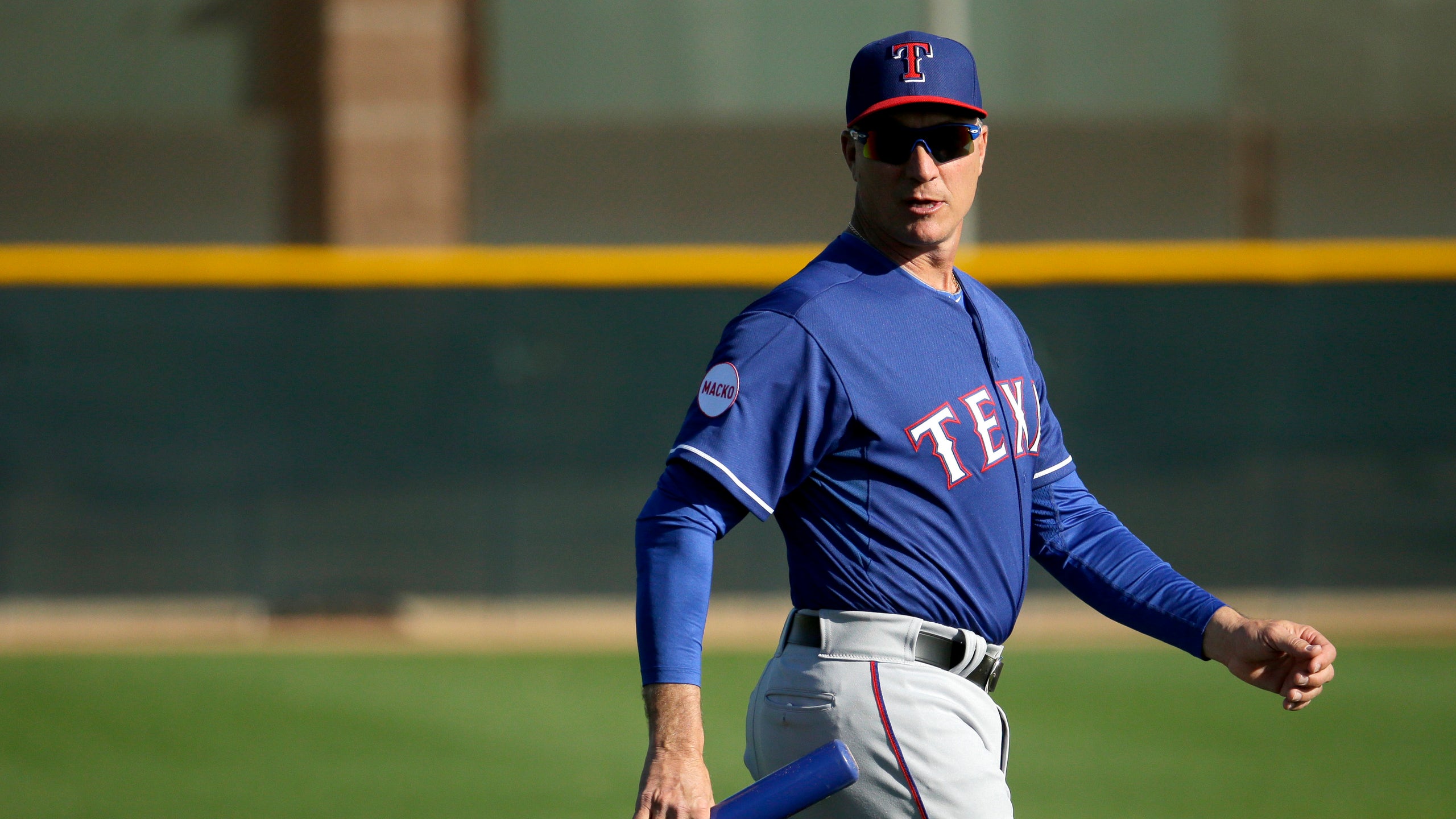 Rangers' Banister provides lift to student battling cancer
BY foxsports • March 1, 2015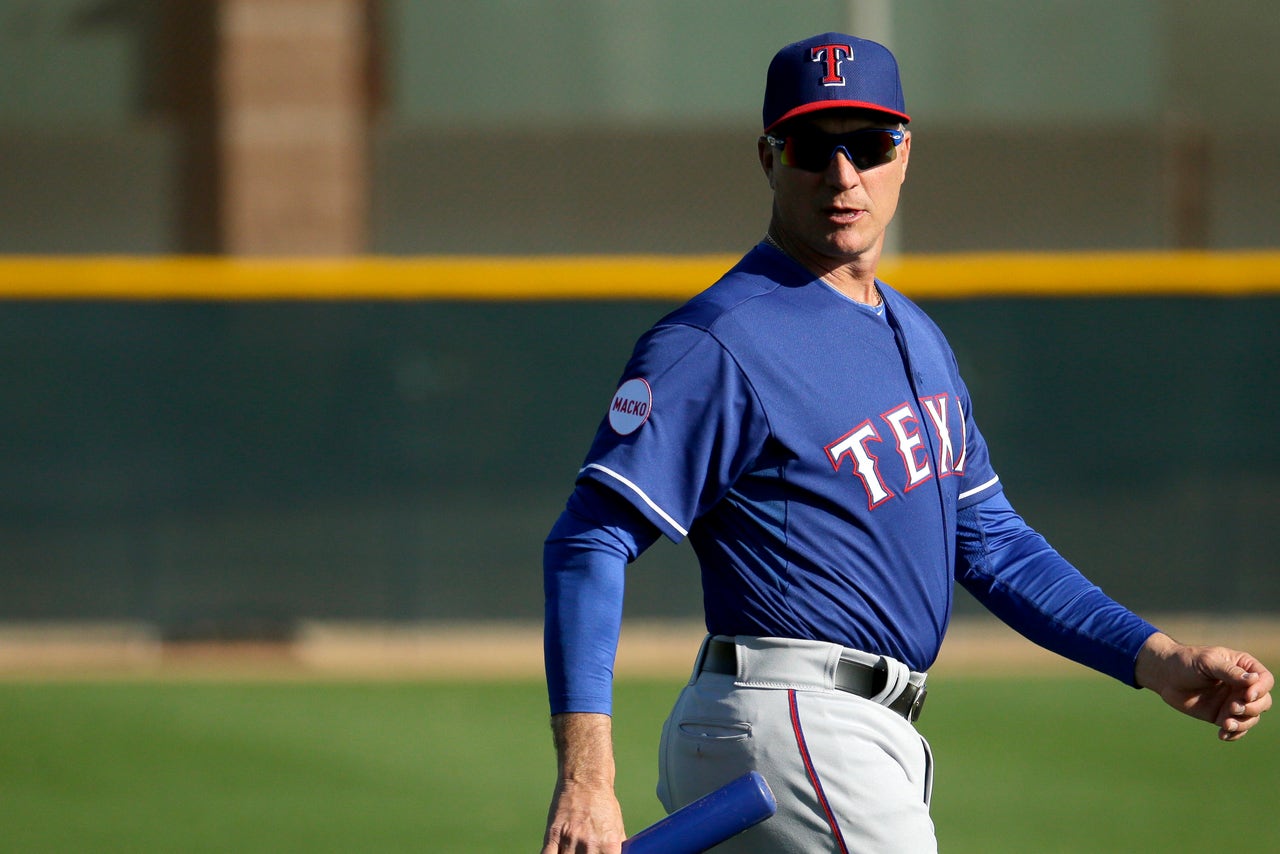 The Never Ever Quit motto that Texas manager Jeff Banister preaches has already made an impact on the life of at least one person.
Walker Reese, an 18-year-old pitcher from Lake Travis High School, was diagnosed with a rare form of cancer three weeks ago after pitching in a game.
A family friend told Walker Reese's father Tim about Banister's motto and Tim thought it would be appropriate for Walker Reese, who began chemotherapy rounds for desmoplastic small round cell tumor this week.
The friend made contact with the Rangers and Saturday morning Banister was able to reach out to Walker, calling him and giving him some encouragement. It's something Banister is familiar with as he's overcome temporary paralysis, osteomyelitis and bone cancer.
"Really for a 51-year-old father of two in charge and responsible to a group of men who get to play this wondrous game of baseball it kind of threw perspective my way for a guy who's been through a number of things," Banister said.
While Banister drew inspiration from the call, it also meant plenty to Walker. Since he was diagnosed the senior is no longer at school as he's undergoing chemotherapy and then could have surgery for the cancer, which normally shows up in the abdominal area.
Walker Reese was born in Fort Worth and grew up a Rangers fan. He knew Banister was going to call sometime but that didn't take away from the impact of talking to him.
"It was a really cool experience to talk to someone as high up as him," Walker Reese said. "He had a lot to say. It meant a lot to know he was thinking about me."
Banister also wanted to know if Walker Reese had anything he wanted to say to the Rangers. Banister delivered that message Sunday.
"I asked him what type of coach-up message should I give our players tomorrow," Banister said. "And for an 18-year-old to have this perspective, he told me the message to deliver to each one of these guys individually is to play each game and prepare each day as if it was there last one that they get an opportunity to play. Out of respect to him I will walk around and give that message to each one of our guys."
Banister's message is resonating with the Reese family too.
"It's a little mantra for our family and Walker to grab hold of," Tim Reese said.
MORE FROM FOX SPORTS SOUTHWEST: 
- Ranking NFL quarterback salaries
- Five-star recruits who were never stars in college
- Biggest football recruiting steals of the past decade
- Highest paid coaches in college football
---