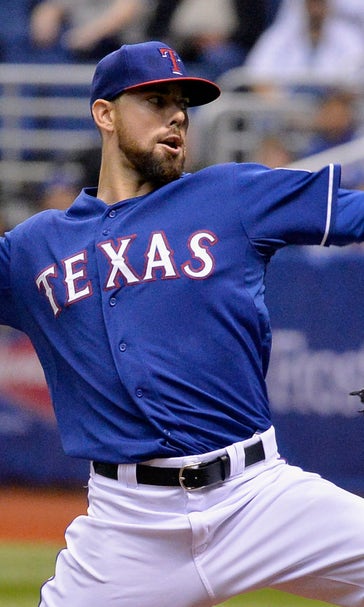 Ranaudo draws Wednesday start for Rangers
April 14, 2015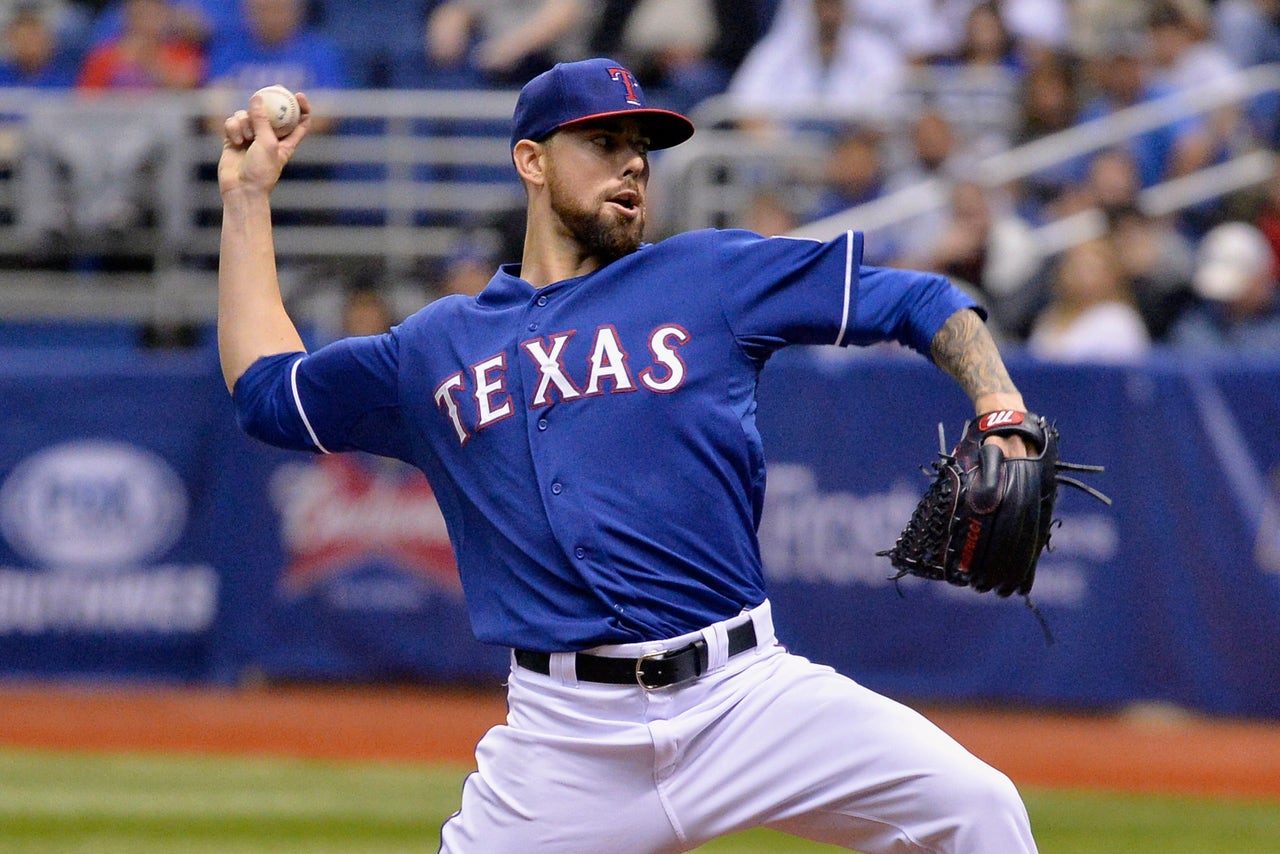 ARLINGTON, Texas –€" The Texas Rangers are turning to Anthony Ranaudo to start Wednesday's series finale against Los Angeles.
Ranaudo will be recalled from Triple-A Round Rock to start the game. He made one start for the Express, pitching five scoreless innings and striking out six.
Ranaudo, who made seven starts for Boston last year before getting traded to Texas in the offseason, isn't putting too much pressure on himself in what could end up being just a spot start. Texas has three off days in the next before coming back to Arlington April 27.
"I'm just taking it day by day right now, focus on tomorrow's game," Ranaudo said. "Whatever happens after that, I'll worry about then. As far as right now, I'm just trying to go out and get a win tomorrow. This is exactly what I was looking for, an opportunity to be in the rotation, like I said, just taking it day by day, trying to get a win tomorrow and then we'll take care of the rest after that."
The Rangers could have opted to use long man Anthony Bass for the start but opted for Ranaudo.
"We had a need, and he was available," Banister said. "We felt, of the choices that we had, he was the guy who was the right choice. I think we're going to view right now as we have a need for a start tomorrow. He's going to start tomorrow. We'll re-assess afterward."
MORE FROM FOX SPORTS SOUTHWEST: 
- Ranking NFL quarterback salaries
- Oldest player on every NBA team
- College football's highest paid coaches in 2014
- Highest paid player on every MLB roster
---