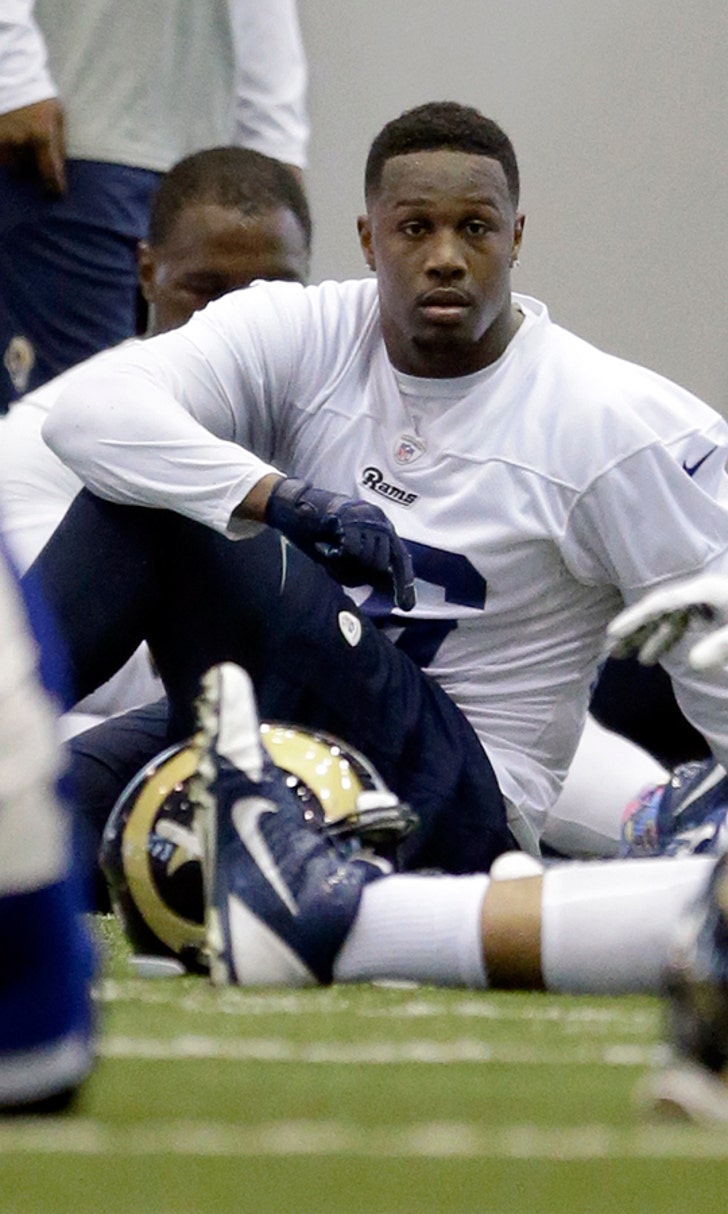 Rams' LB Akeem Ayers scoops Super Bowl ring
BY foxsports • June 18, 2015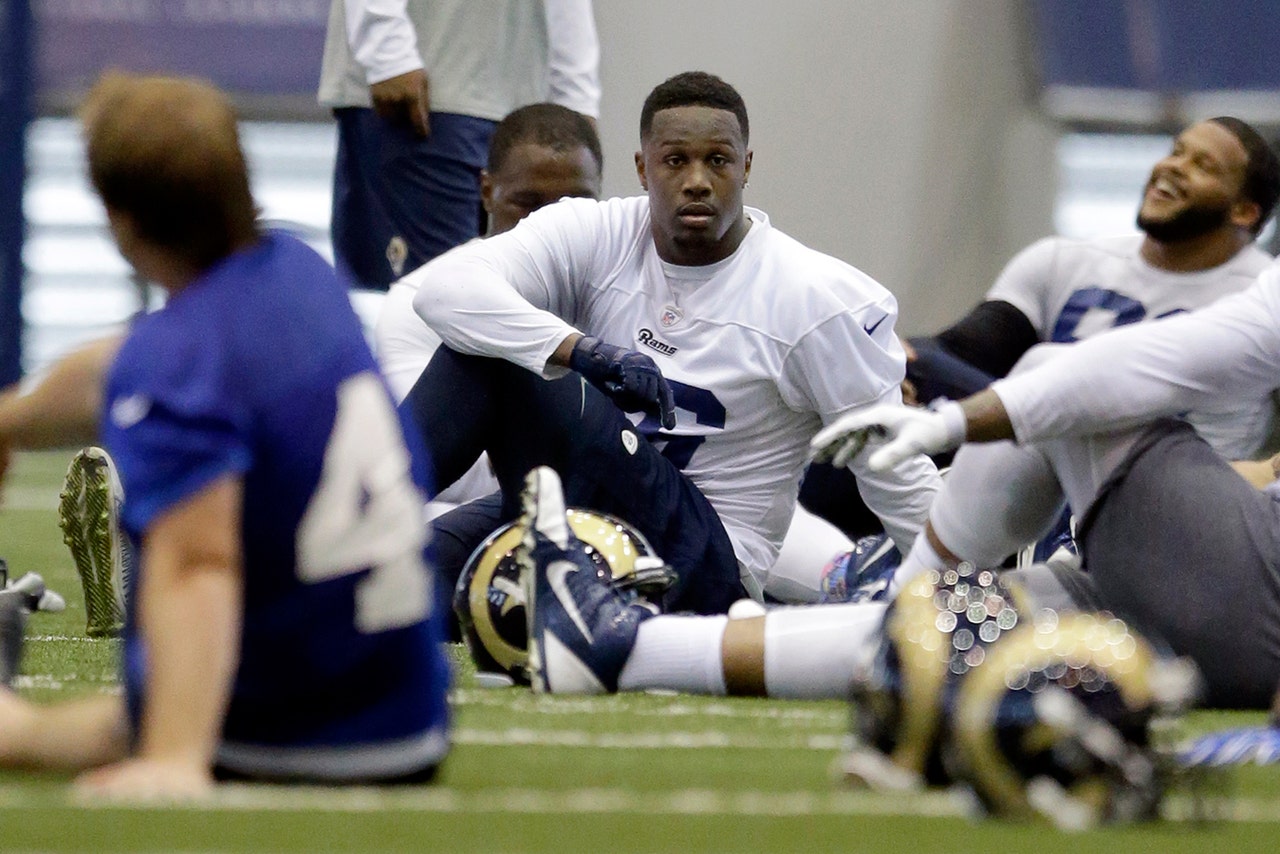 ST. LOUIS -- Rams' linebacker Akeem Ayers had a busy week, picking up a Super Bowl ring before returning to the practice field with his new teammates.
The New England Patriots had a Super Bowl ring ceremony at owner Robert Kraft's house on Sunday. Ayers, who signed as a free agent with the Rams in the offseason, was back on the field by Tuesday for OTAs.
But the buzz around the practice field was the ring ceremony, which included a performance by rap star Whiz Khalifa.
"It was kind of a surprise," Ayers said. "After we received the rings, he came out and started DJ'ing. We had a dance floor there, and everybody was having a good time."
Ayers brought the ring, which includes 205 diamonds, to the Rams practice facility. But it was all business while Ayers learns the intricacies of the Rams' defense.
"If you're a versatile linebacker you can cover, you can blitz, you can have a lot of success in this defense," Ayer said. "Me as an outside linebacker, I like to rush. Last year with New England, I played defensive end and I didn't get a chance to play any linebacker.
"At the same time, I can cover well and drop into zone coverage well, so I'm able to do a lot of things and that's what really drew me here and had me excited to play for a (defensive coordinator) Gregg Williams defense."
Williams spent a year as a defensive assistant and Rams linebackers coach Frank Bush was linebackers coach at Tennessee when the Titans drafted Ayers in the second round of the 2011 draft. That familiarity drew Ayers to St. Louis.
Ayers had six sacks in his second season, but had just one as injuries helped derail the next two seasons. He found the way to the quarterback again after being traded to New England midway through the 2014, collecting four sacks in nine games for the Patriots.
"Akeem in Tennessee played behind the ball and he rushed and he did everything," coach Jeff Fisher said. "Then at New England he primarily was a rusher. Did some dropping, but was primarily a rusher. He's got the ability and as you know in our defense, our linebackers are blitzers and they rush.
"He's got the ability to do both. He's a big man and he runs well. He's a smart kid and he's strong and so I think he fits."
Ayers is excited to play behind the Rams' vaunted defensive line.
"As linebackers you want a defensive lineman who's disruptive and who's keeping the offensive line occupied," Ayers said. "A lot of times for us, we're going to be running free making tackles. When it's time for us to blitz, they're worried about our ends and our interior so we're going to come free for a lot of sacks a lot of times."
Ayers plans to put his Super Bowl ring in a safe place and break it out on special occasions. With the addition of quarterback Nick Foles, he thinks the pieces are in place for a playoff run in St. Louis.
"The defense is loaded, guys everywhere," Ayers said. "The offense has a lot of skill players and they bring in Foles. I think he's a good quarterback, probably what the team needs to really get over the hump."
---