Rams' Fisher says rookies are up to speed and ready to roll
Published
Jun. 16, 2015 6:28 p.m. ET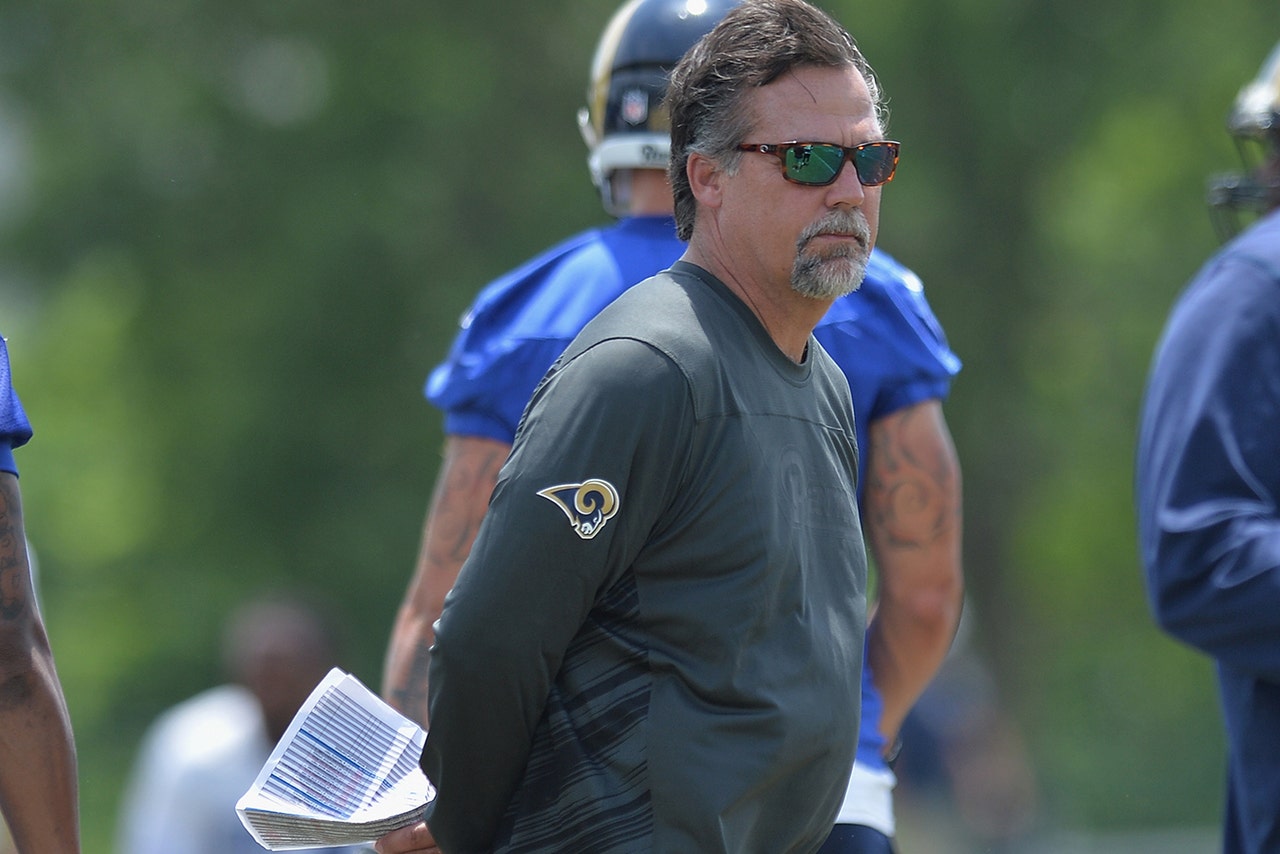 ST. LOUIS -- The Rams are wrapping up their final week of OTAs, and the coaching staff has a warning for the group.
Don't be an accident waiting to happen.
That's right, Rams players are currently getting the lecture about activities that may prove injurious to their physical health this summer. Things like Wave Runners. Four-wheelers. Water skiing. Heck, maybe even family picnics.
In other words, the lecture a cliff-jumping Tom Brady never got -- or maybe ignored.
The lecture then goes into what Rams head coach Fisher describes as "off-the-field" stuff and the admonishment, "be smart."
"We basically throw the stats up. We have statistics by position groups," Rams coach Jeff Fisher explained. "I have statistics based on months of incidents, and years of experience in the league."
He coyly declined to divulge which position group his research has labeled the biggest culprit.
"I'll just say that (defensive) Coach (Gregg) Williams has his hands full," Fisher said.
On more football-related topics, Fisher says he's pleased with how OTAs have progressed.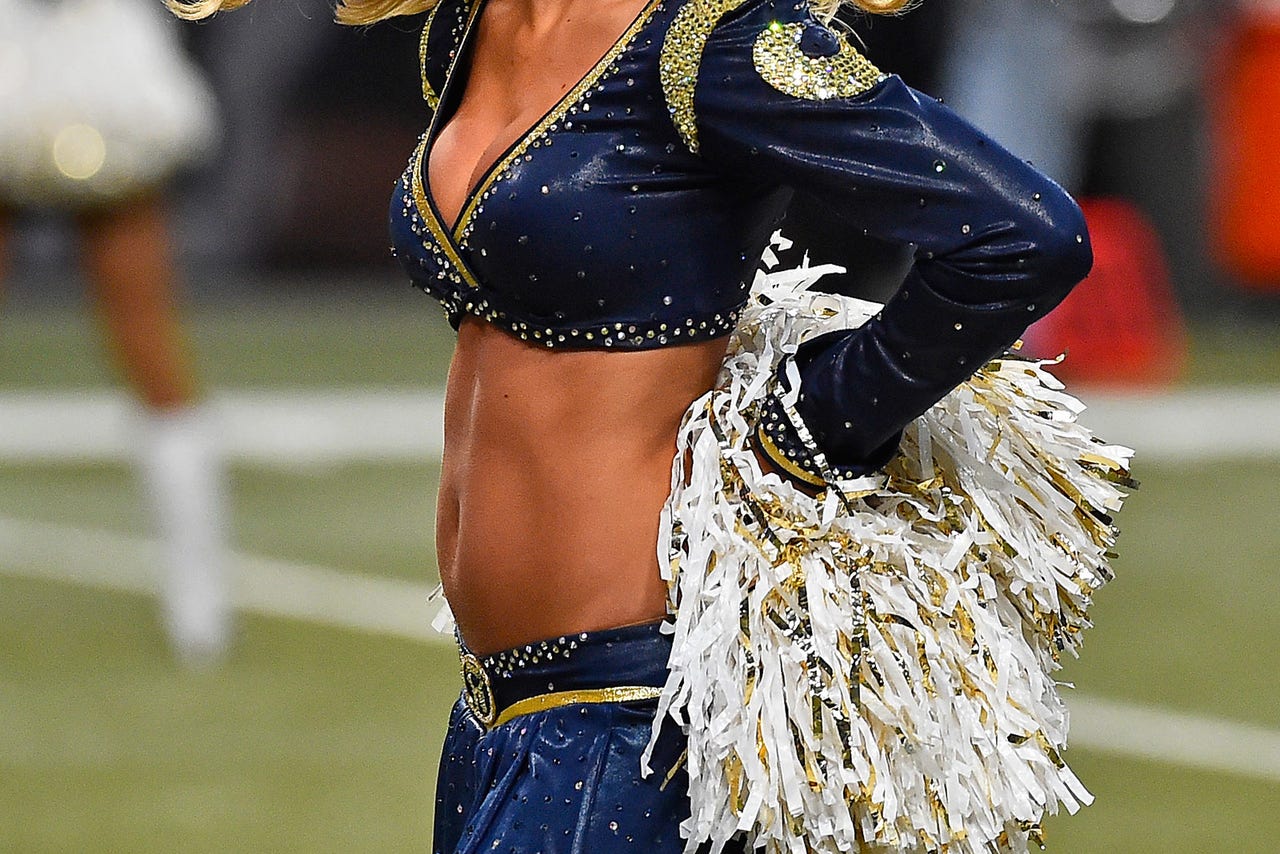 Lookin' good! Flip through our photo album of NFL cheerleaders.
"We've introduced a lot of situations to (the players), and we're happy to say we got the rookies caught up," Fisher said. "They've yet to lift with the vets but they're caught up on the field, and the rookie class is doing an outstanding job mentally."
He complimented the work rookie offensive linemen Rob Havenstein and Jamon Brown have been doing at right tackle and guard, respectively.
"They're not making mistakes," he said. "I think they could probably improve significantly when the pads go on because it stalemates a little bit with the defense. Defense wins right now. That's just how OTAs are."
Still, that doesn't mean the Rams are opposed to adding more experience to the position group this summer -- Fisher confirmed Tuesday the team was at least keeping an eye on the market for veteran offensive linemen. The Rams invested heavily in that area during the draft, using four of their nine picks to bulk up the line, which needed a right tackle, right guard, and lacked a clear-cut starter at center. Right now, the main competitors for the starting center position, while veterans, are lighter on experience -- of Tim Barnes, Demetrius Rhaney and Barrett Jones, Barnes is the only one who's actually started an NFL game at center. All things considered, more than half the line in front of Nick Foles may be fairly green this September if the roster stays as is.
Training camp schedule released
The Rams released their training camp schedule Tuesday, and in addition to scrimmaging at Lindenwood on Aug. 7, the team will hold eight open practices at Rams Park. Rookies will report to St. Louis on July 27 and veterans on July 29.
According to Fisher, it's unclear whether first-round pick Todd Gurley, who tore his ACL last season while playing for the University of Georgia, will start training camp. Fisher said the running back will continue rehabbing in St. Louis between OTAs and training camp, although he'll take some time off to visit family. 
As part of their lead-up to the regular season, the Rams will also hold three practices in Oxnard, California, after their first preseason game against Oakland. Two of those practices will be with the Dallas Cowboys. Fisher said he and Cowboys coach Jason Garrett visited several months ago, and that once the preseason schedule came out, it made sense for the Rams to slip in the joint practices after the Oakland game.
"It's the first time that this (Rams) group has been through that experience, and to have an opportunity to practice against another team, a good football team, I think we would benefit from it," Fisher said.  "Depending on the play time for the starters in the first preseason game, this creates another opportunity for them to compete."
He added that the decision to hold practices on the West Coast had nothing to do with any potential relocation of the franchise next year.
"The two are not related," Fisher said. "The Cowboys have practiced against somebody just about every year there. The facility is such that it welcomes another team. We talked (to) a number of teams besides the Cowboys about working together with them, and the Cowboys is really the only one that worked out."
You can follow Elisabeth Meinecke on Twitter at @lismeinecke or email her at ecmeinecke@gmail.com.
---