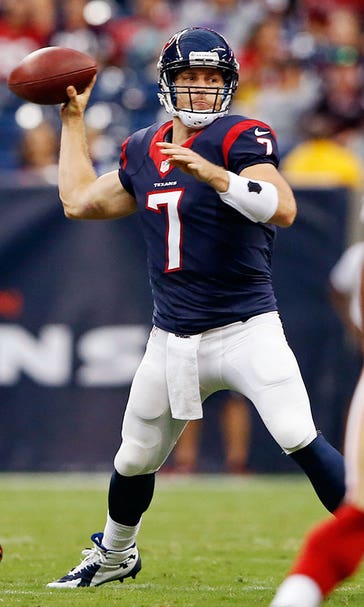 Rams claim Case Keenum off waivers to add QB depth
September 1, 2014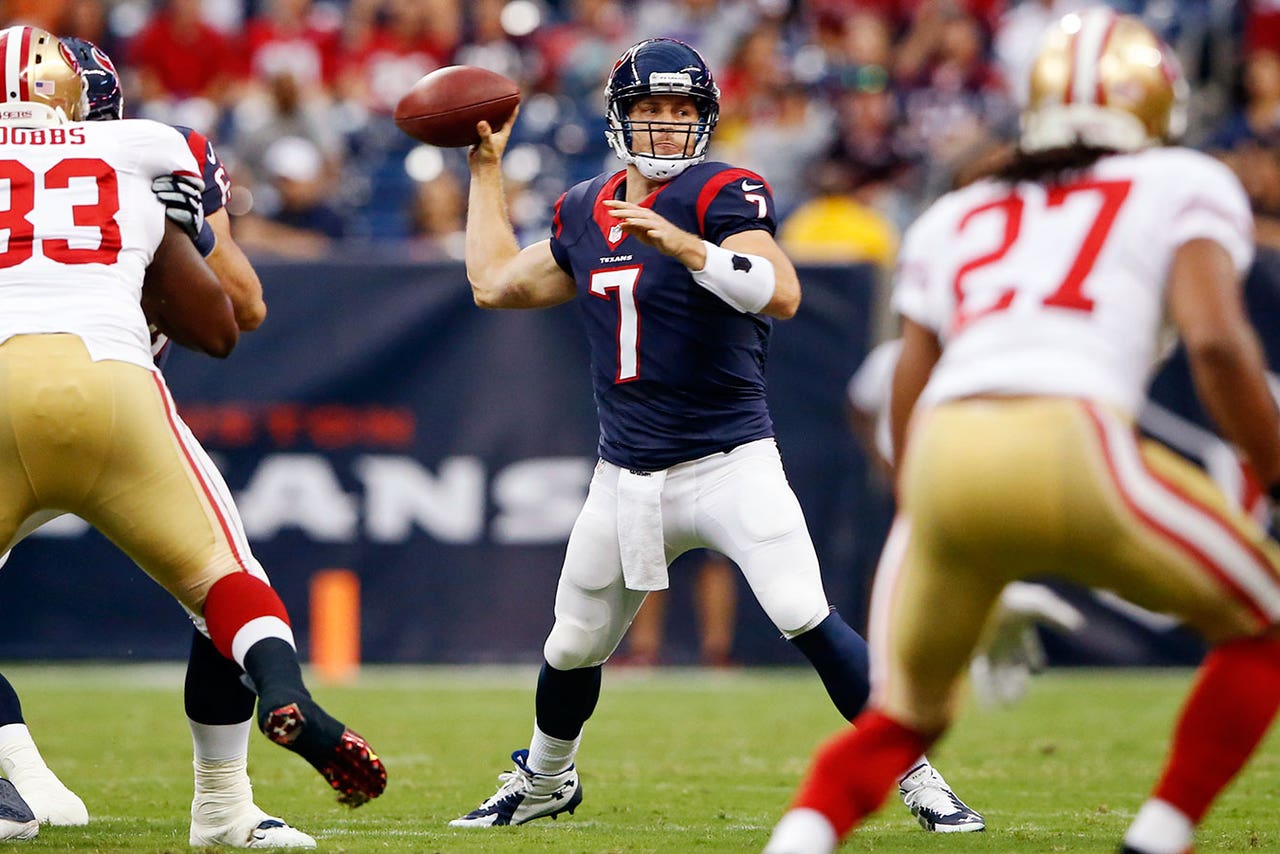 ST. LOUIS -- Rams coach Jeff Fisher said Saturday the Rams would address the quarterback position, and it didn't take long for them to make their first move.
St. Louis claimed Houston quarterback Case Keenum off waivers Monday afternoon, according to ESPN's Adam Schefter. He'll be the team's third quarterback and will require the Rams to cut another player to make room on their 53-man roster.
Fisher has never wavered in his support of veteran Shaun Hill since he became the starter when it was revealed Sam Bradford had suffered another ACL tear in the third game of the preseason. Second-year quarterback Austin Davis took the most snaps in the preseason and threw for 534 yards, fourth most in the NFL.
Houston cut Keenum on Sunday, shortly after making a trade with New England to acquire fourth-year quarterback Ryan Mallett. He figures to be the Texans' backup behind Ryan Fitzpatrick, a former Rams draft pick who won in his debut before three straight losses as a rookie in 2005.
Keenum started eight games last season after taking over for Matt Schaub and didn't win a game, despite throwing for nine touchdowns and six interceptions, including 350 yards against Indianapolis. He missed the last game of the season with a thumb injury.
It's the first time Keenum has played for a team outside of Texas, where he went 31-11 and set NCAA records for passing yards and touchdowns at the University of Houston. But detractors are quick to note Keenum benefited from soft competition in Conference USA and the dynamic spread offenses of renowned college coaches Art Briles and Kevin Sumlin.
Many have also called him undersized at just 6-foot-1, 205 pounds, and he went undrafted before signing with the Texans and spending 2012 on their practice squad. In three preseason games this fall, Keenum completed less than 54 percent of passes and had two interceptions with no touchdowns.
You can follow Luke Thompson on Twitter @FS_LukeT or email him at lukegthompson87@gmail.com.
---