Nick Foles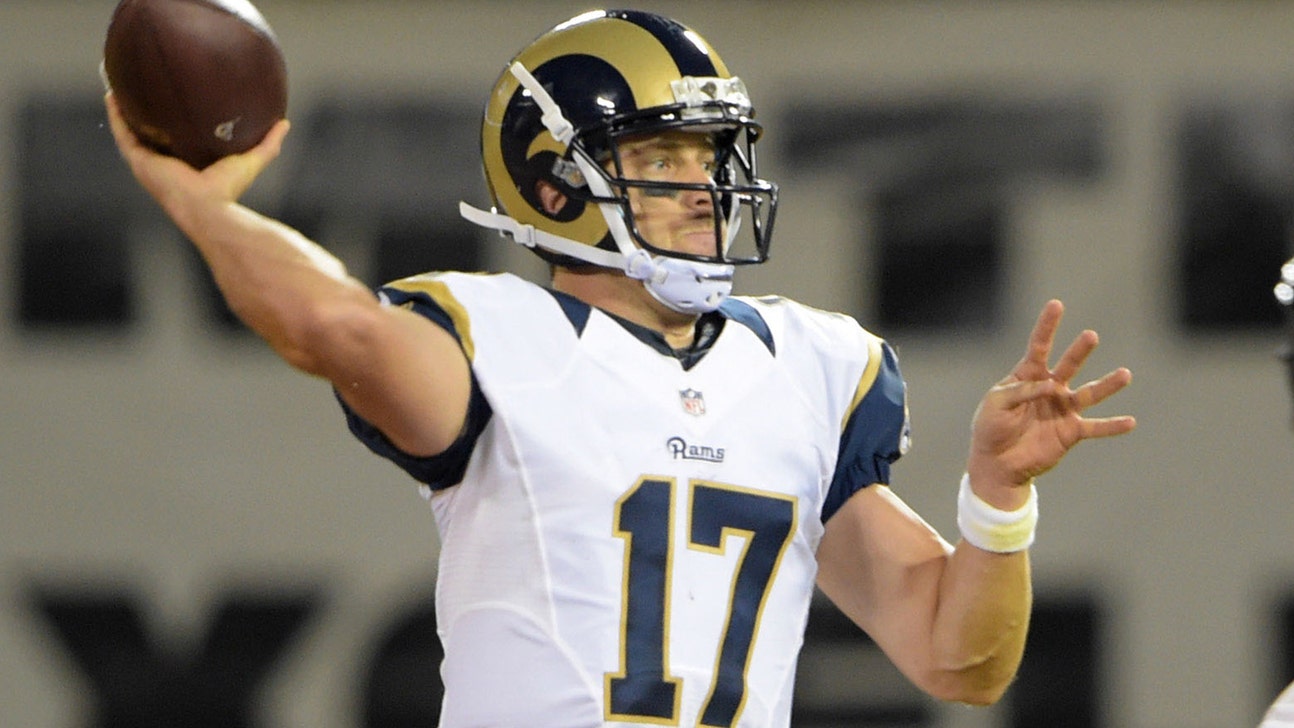 Nick Foles
Rams bench QB Foles, tab Keenum to start against Ravens
Published
Nov. 16, 2015 6:58 p.m. ET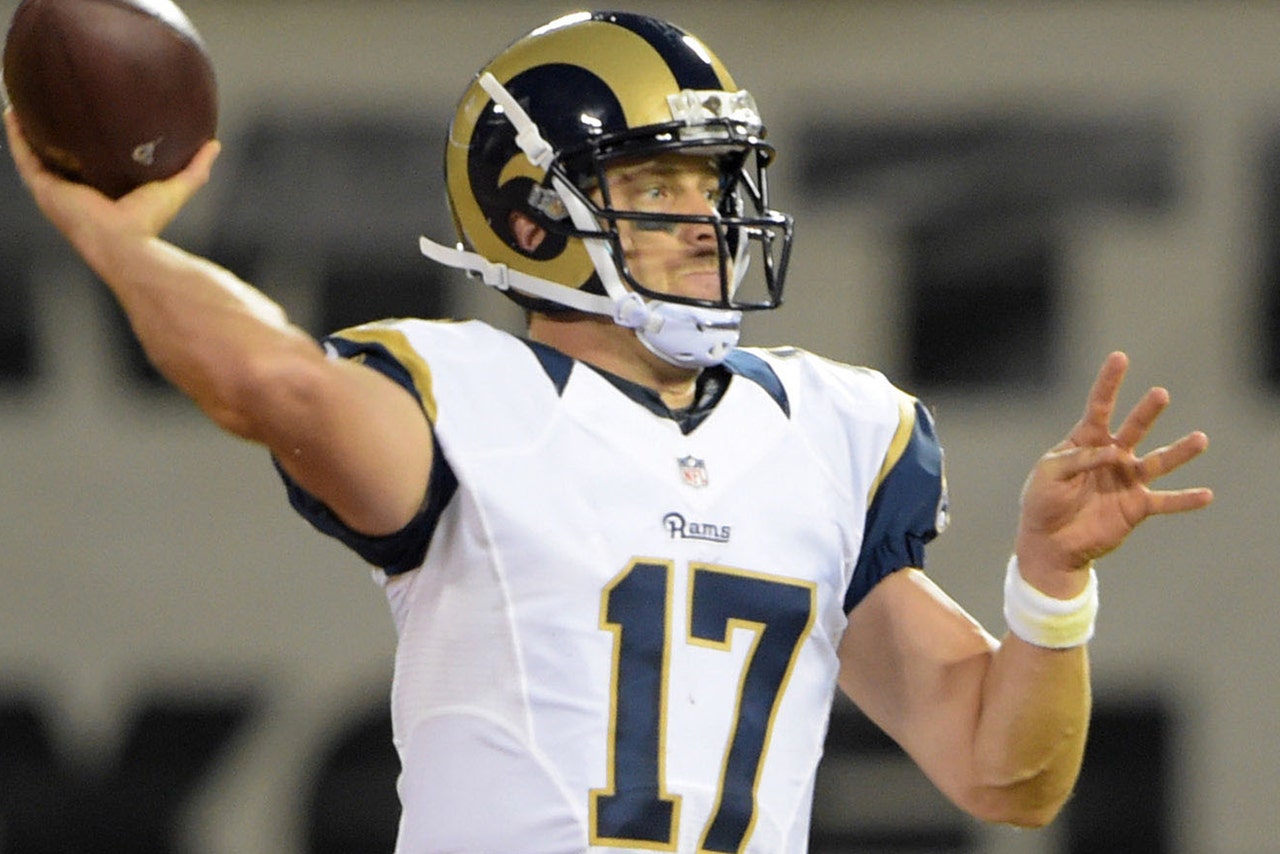 St. Louis -- Case Keenum will replace Nick Foles as St. Louis' starting quarterback, Rams coach Jeff Fisher said Monday.
Fisher said he had studied the last "four to five weeks" looking at the "big picture" in the production of the offense.
"Decided to make a quarterback change," Fisher said. "This is my decision. Nobody came down the hall and said this is what we need to do."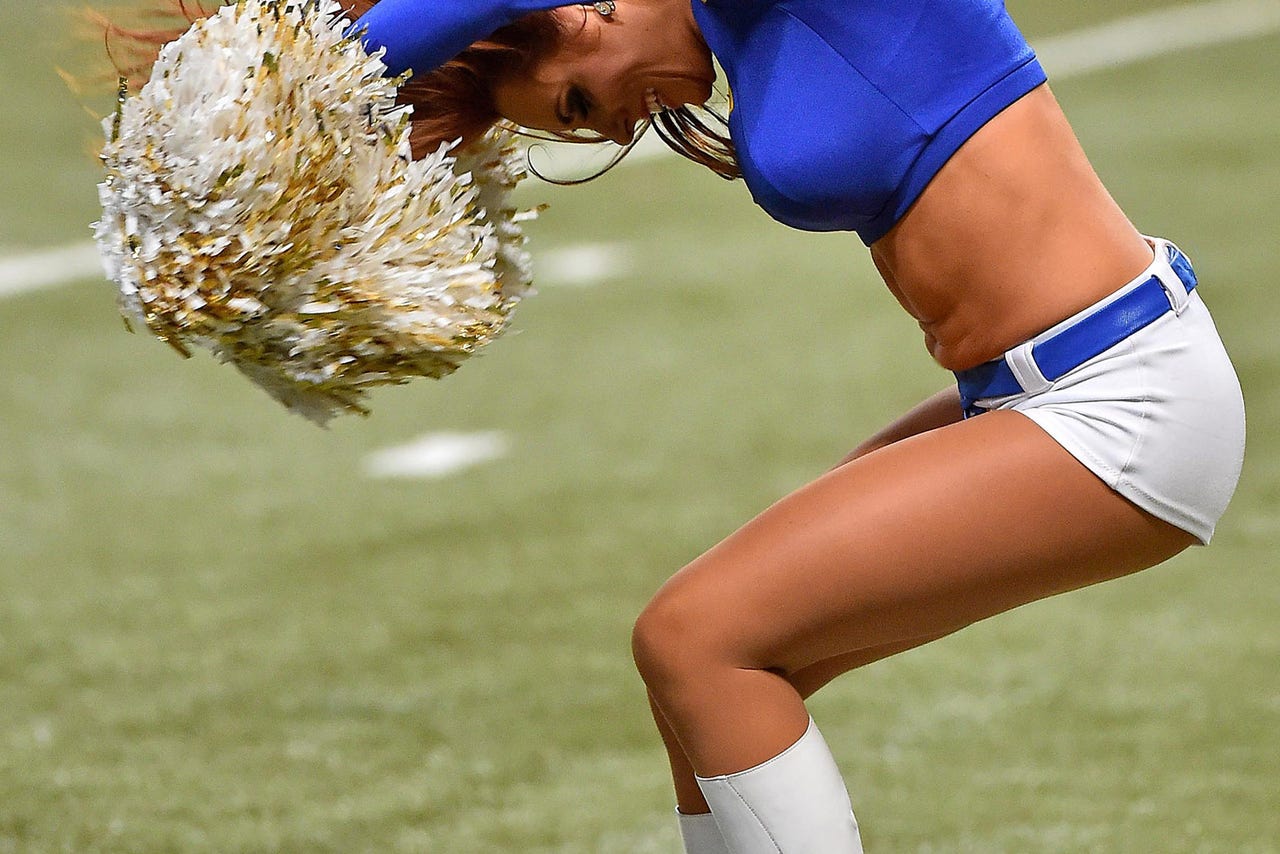 Lookin' good! Flip through our photo album of NFL cheerleaders.
Foles went 17 for 36 for 200 yards in Sunday's 37-13 loss at home to Chicago. Foles had no touchdowns and an interception for a passing rating of 53. He overthrew open receivers and other passes were poorly thrown.
Foles has just one touchdown pass in his last four games. For the season, Foles has thrown for 1,678 yards, ranking last in the league; he's 29th in passer rating.
Keenum played the last series against the Bears.
The Rams (4-5) will play Sunday at Baltimore (2-7). St. Louis has lost its last two games and ranks 31st in offense. The Rams average 309.6 yards a game.
"The lack of production is not Nick's fault," Fisher said. "The lack of production is a collective offensive effort. It needs more production and it starts with that position."
For the foreseeable future, Keenum will be under center.
"I've told Case he doesn't have a short leash," Fisher said.
The Rams acquired Foles, a 2015 fourth-round pick, and a 2016 second-round pick from the Philadelphia Eagles. The Rams sent their former No. 1 overall pick Sam Bradford and a 2015 fifth-round pick to Philadelphia.
In August during training camp, the Rams gave Foles a two-year extension with $13.8 million guaranteed.
Now, Foles is out.
Fisher explained his motive for the switch.
"You know, Nick just needs a break," Fisher said. "Nick understands he eventually will be under center for us again."
Keenum was signed by the Houston Texans as an undrafted free agent in 2012 after playing in college at Houston. Keenum started eight games in 2013 for the Texans, throwing for 1,760 yards and nine touchdowns. The Texans waived him on Aug. 31, 2014, and the Rams signed him for their practice squad. The Texans got him back from that practice squad in December.
Last March, the Rams traded a draft pick to the Texans for Keenum. Fisher wanted him in St. Louis because of what Keenum showed previously.
"What we saw here on the practice field with Case was special," Fisher said. "His instincts. His mobility. His arm strength. His anticipation.
"He's won games. He's proven he's won games at Houston with a team that had significant injuries around him and he found ways to win games."
In four seasons as a pro, Keenum has started 10 times. He gets No. 11 against Baltimore.
"This is my decision based on what I think is best for this team offensively to go in this direction," Fisher said. "By no means do we regret the trade (for Foles). By no means do we regret the extension. Nick is a good quarterback.
"But at this point right now, based on where we are offensively, I feel this is the direction we have to go."
There is no quarterback controversy, Fisher added.
"I don't expect Nick to like it because he's a competitor, but he understands," Fisher said. "We're going to move forward here. I'm not saying this is week to week. This is best right now for our team. I'm confident this is the right move for us."
The offense has to play better, Fisher said. He pointed out that the receivers and tight ends have to improve.
Fisher also called out second-year offensive tackle Greg Robinson, a No. 1 draft pick. Robinson was called for three holding penalties Sunday.
"Greg Robinson needs to play better," Fisher said.
NOTES: Two Rams will be out for the rest of the season. G Jamon Brown will have surgery later this week for a broken leg. Rookie T Darrell Williams had surgery Sunday night for a wrist injury. Fisher said both were hurt on the play when Foles threw an interception late in the game. ... Fisher said the Rams will promote T Isaiah Battle from the practice squad. Fisher added St. Louis will look for outside help on the offensive line. ... T Rob Havenstein (calf) left Sunday's game, but Fisher said it's not "significant" and he will be listed as day to day.
---
---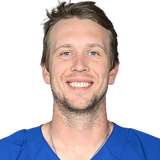 Get more from Nick Foles
Follow your favorites to get information about games, news and more
---