#RallySquirrel visits Cardinals, takes epic leap into Phillies' dugout
BY Jase Bandelow • June 19, 2015
"Of all places, against all teams, a squirrel in Philly. You have to be kidding me."
FOX Sports Midwest play-by-play man Dan McLaughlin summed it up perfectly. The #RallySquirrel has returned. 
In the top of the second inning during Friday night's Cardinals-Phillies game in Philadelphia, there was a brief delay as a squirrel made its way across the netting behind home plate. As Matt Carpenter stood patiently in the batter's box, the fuzzy creature got to the top wire and made what McLaughlin called "one of the great jumps in baseball and Olympic history."
As soon as the squirrel landed on top of the Philadelphia dugout, it made another leap into the dugout. And the Phillies freaked.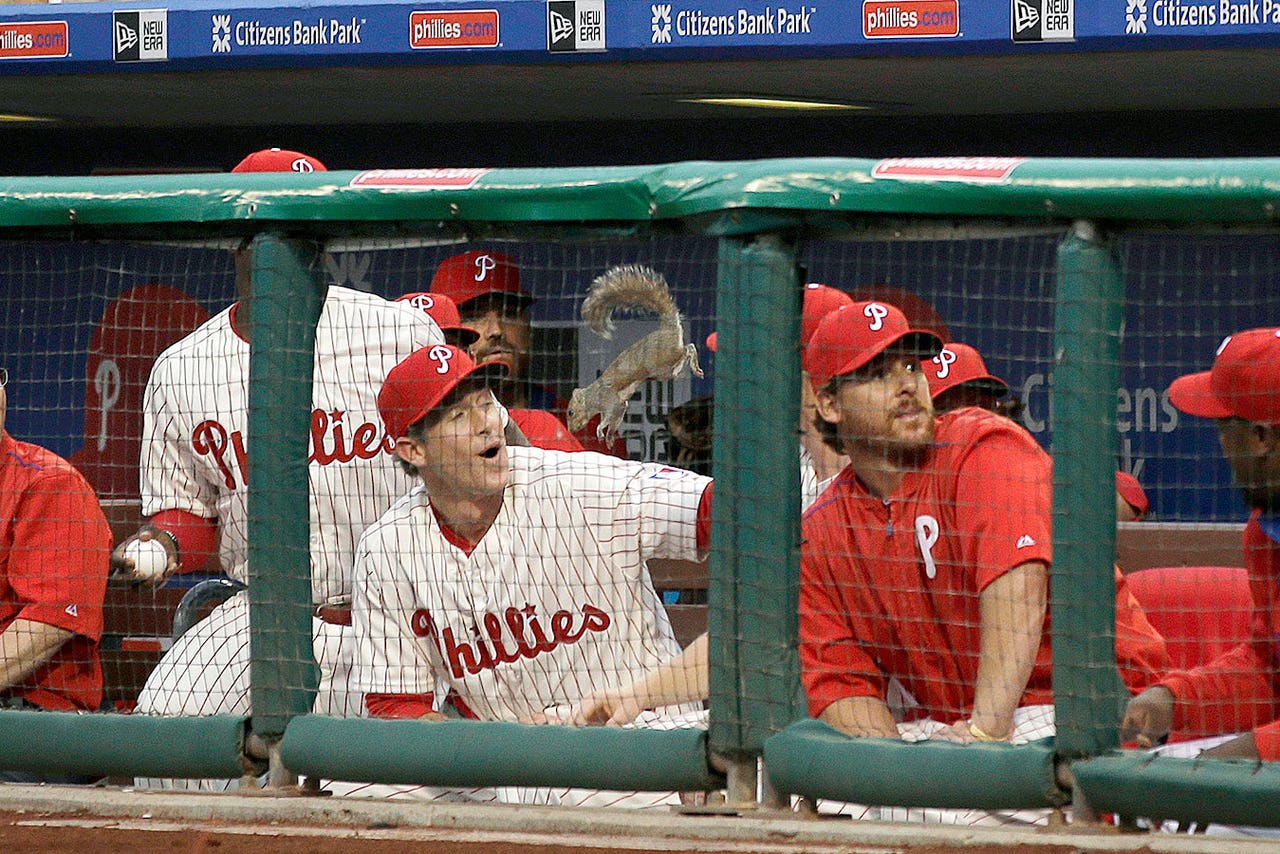 Chase Utley and the squirrel. 
"And those are professional athletes," FSMW's Al Hrabosky noted. "Shows you how tough they are."
Angel Ibo Castillo, who works for the Phillies' Spanish broadcast, captured the leap on his cell phone and posted the glorious moment on Twitter. 
And if a squirrel break in a Cardinals-Phillies game sounds familiar, it's because it's happened before.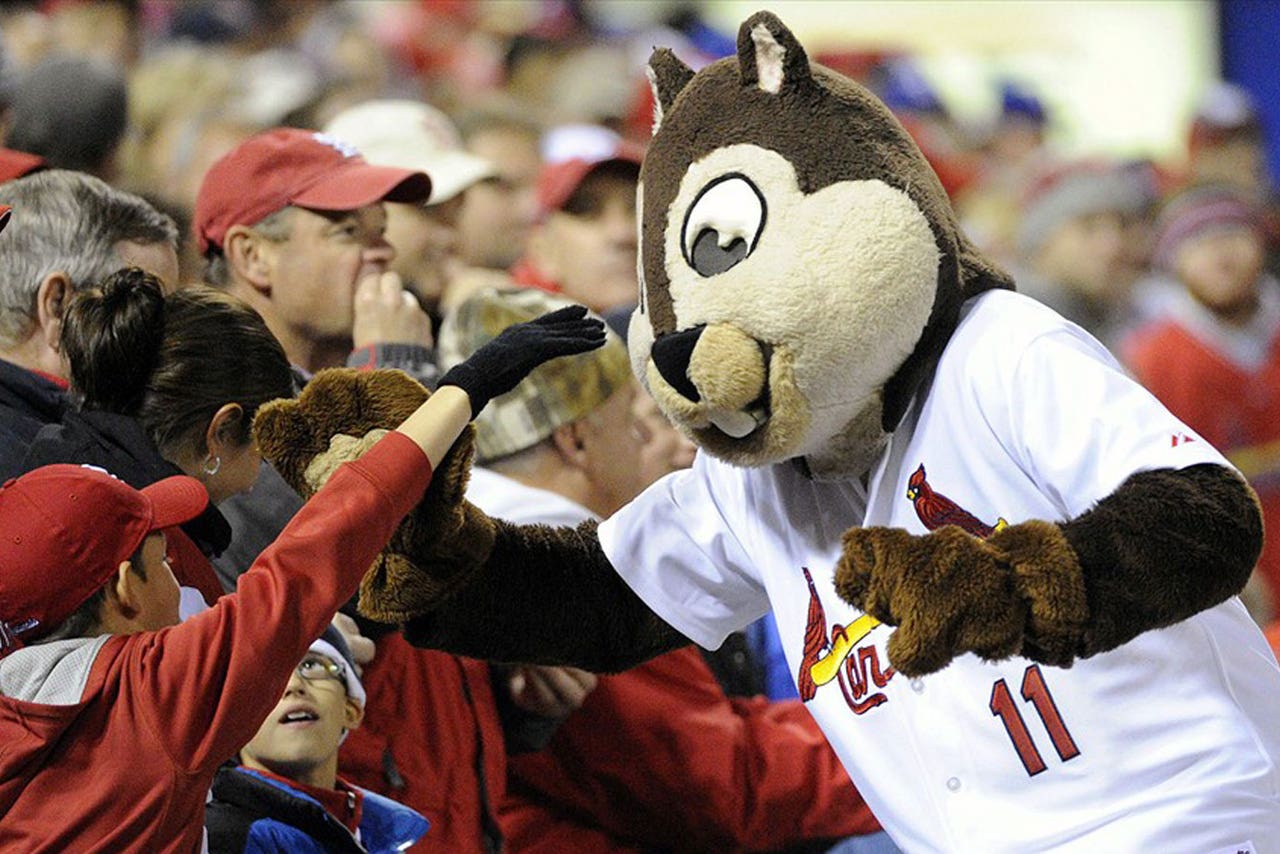 In Game 4 of the 2011 National League Division Series, Skip Schumaker's at-bat was interrupted when a squirrel ran across home plate. During the dash, Phillies starter Roy Oswalt made a pitch and the umpire called it a ball. Oswalt and the Phillies argued, the call stood, and the Cards won the game and, eventually, the World Series. 
Baseball.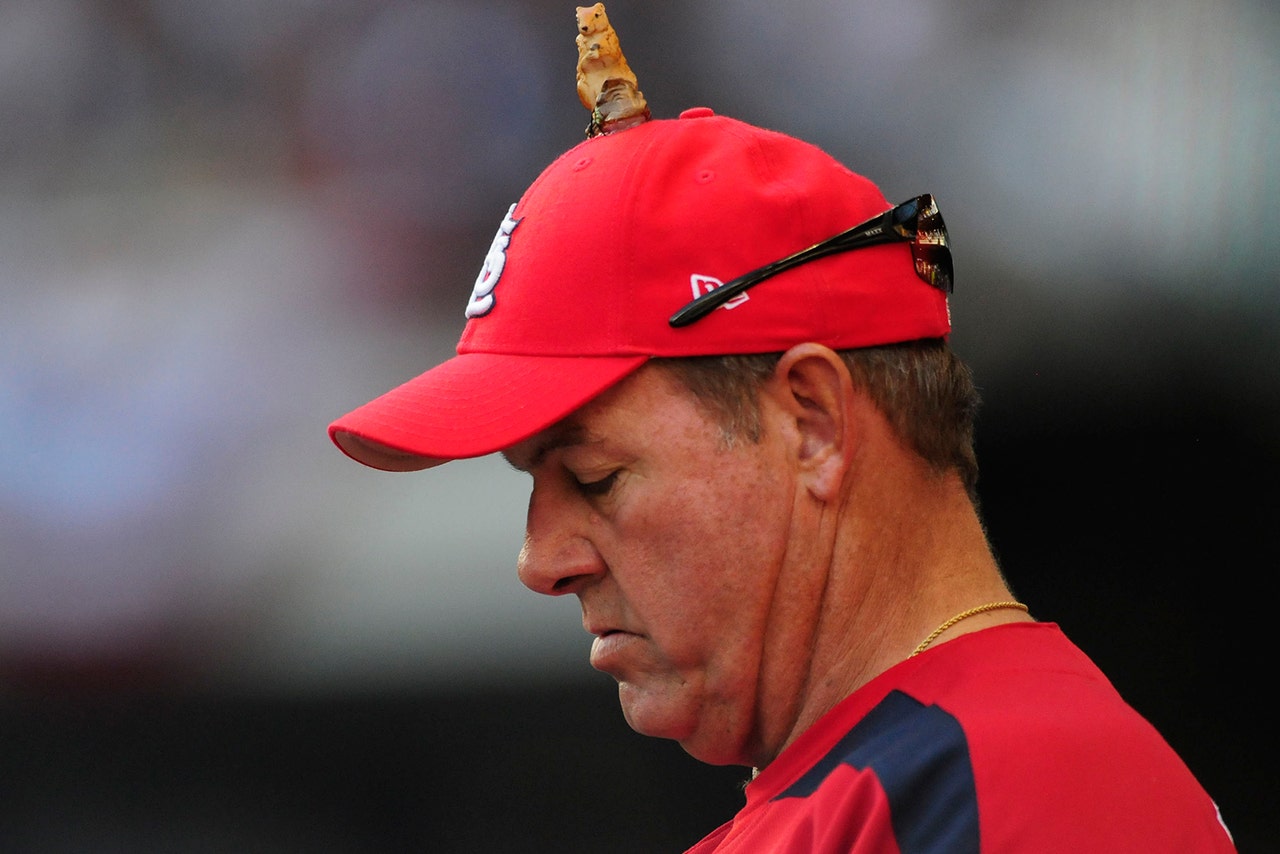 You can follow Jase Bandelow on Twitter at @JASEBANDELOW or email him at jase.bandelow@foxsports.net. 
---