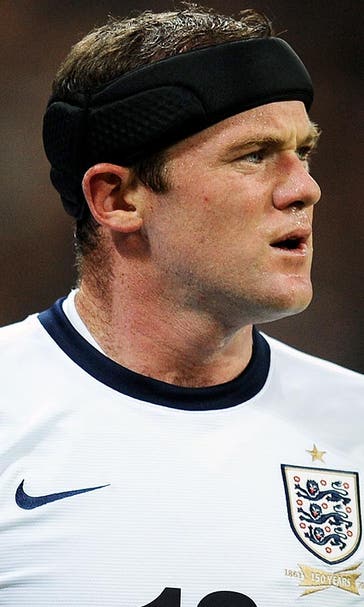 Rain in Miami causes England's World Cup team to scrap first session
June 2, 2014

MIAMI (AP) -- England's World Cup training camp is off to a bad start in Miami, with heavy rain at the start of hurricane season forcing the team to scrap its first training session in Florida on Monday.
Most of the players were restricted to fitness work indoors at Barry University in Miami on Monday, a day after flying in for a week of training and warm-up matches before going to Brazil.
"The schedule before wasn't to do a lot anyway," England midfielder James Milner said. "The last bit would have been in the gym anyway, starting off with a jog. It's nice for me, this weather. It's like being at home again."
Only the goalkeepers managed some work outside.
"As goalies we managed to get out and do a bit but they actually drained the pitch anyway so it wasn't too much of a problem," said Ben Foster, who is a backup to first-choice goalkeeper Joe Hart. "It was a light session anyway."
Heavy rain also disrupted England's first training camp in Portugal last month as they prepare for the heat they will encounter in Brazil. Roy Hodgson's team opens its World Cup campaign against Italy on June 14 in the Amazonian rainforest metropolis of Manaus.
In Miami, England plays matches at Sun Life Stadium, against Ecuador on Wednesday and Honduras on Saturday.
"The main thing is to be around the humidity," Milner said. "It gets you used to what we'll be having in Brazil."
---