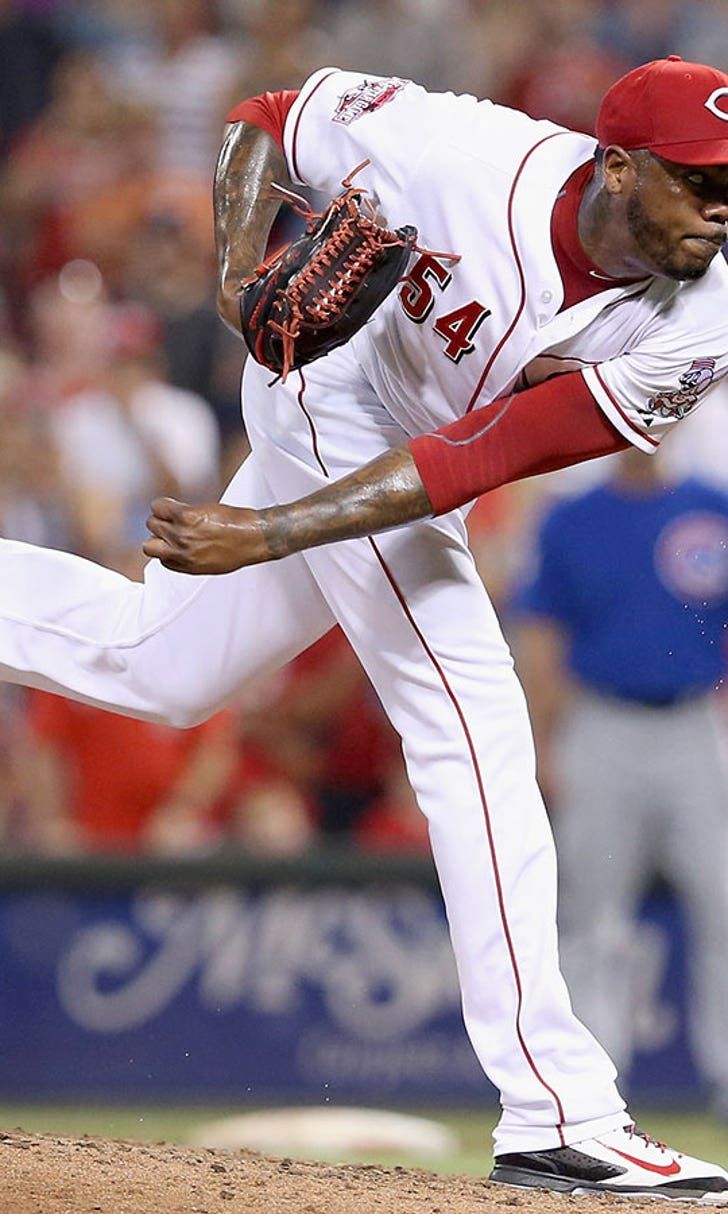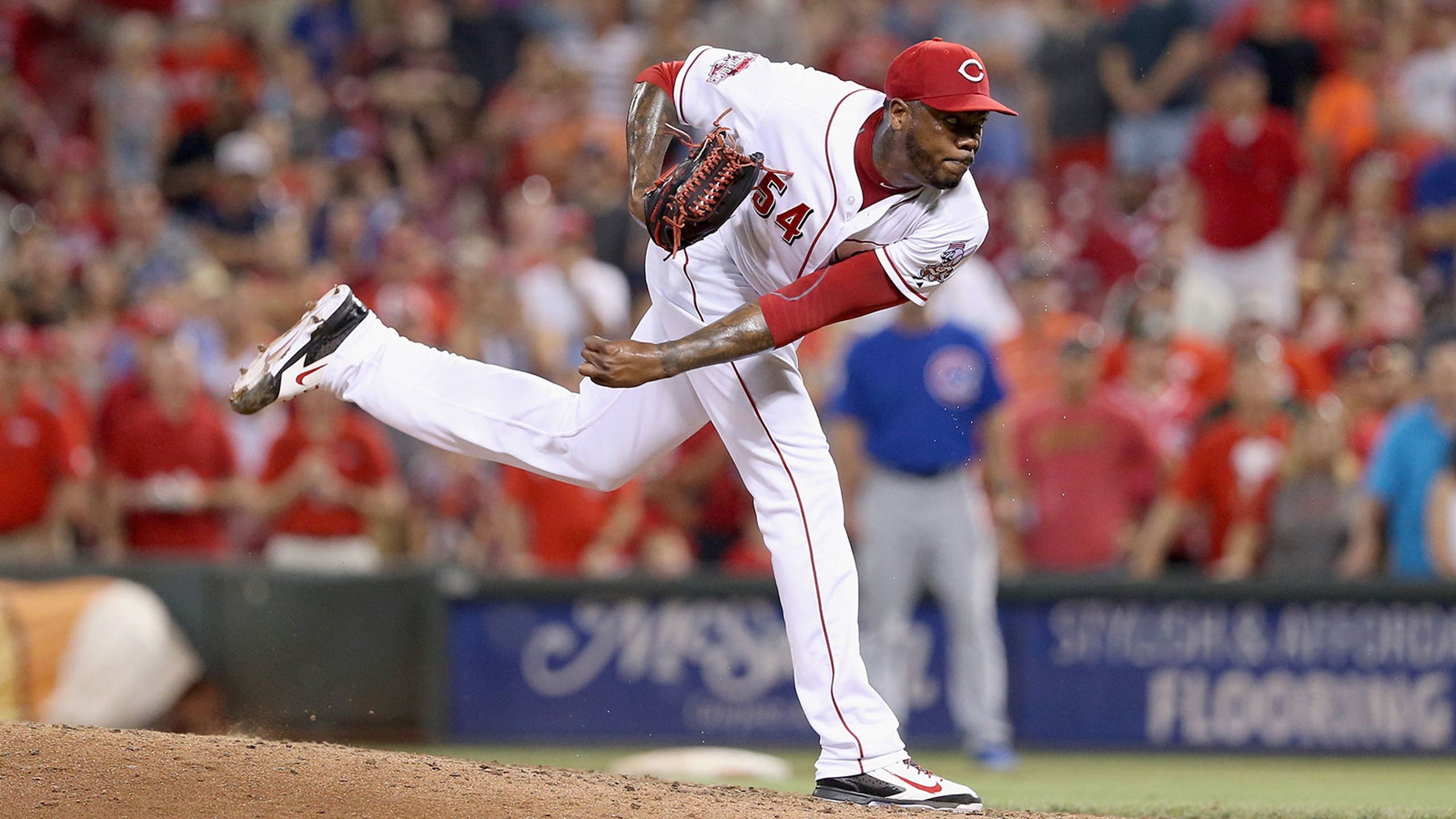 Quick fix to the Yankees' rotation problem
BY foxsports • July 30, 2015
It's been a great year in New York if you're a Yankees fan. The Blue Jays are making their moves but the division still appears to belong to the Yankees. But when I look at the Yankees as they stand right now I don't see a ring in their immediate future. 
Based on their current starting pitching staff in addition to today's news that Michael Pineda is dealing with a cranky elbow, it's hard to imagine the Yankees getting past the Astros, Royals, Angels and maybe even the Blue Jays in the postseason.
Brian Cashman is most certainly making the calls to acquire an additional starter. David Price is off the board. Jeff Samardzija is no longer available as the White Sox are now looking to add. A smaller acquisition like the Mariners' Hisashi Iwakuma would be an upgrade, as would the Rangers' Yovani Gallardo. 
For me though, a much better acquisition would be the Reds' Aroldis Chapman. The Yankees were reportedly close to acquiring Craig Kimbrel, but that deal has since fallen apart. Many were asking why Kimbrel? The Yankees bullpen, led by Andrew Miller and Dellin Betances, is already really good. It is, but it's still not as good as the Kansas City Royals. The Yankees could use a deeper bullpen given their current rotation.
The averageness of the Royals rotation has been well documented. They addressed that with Johnny Cueto, who becomes their ace immediately. But the Royals still win with their bullpen and defense. The Yankees play good defense and can immediately shorten the game and make up some of their rotation issues by adding the greatest strikeout reliever in the game. 
There would be no disruption like we have seen in Washington, DC with Drew Storen and Jonathan Papelbon. Mller and Betances slide down and dominate the 6th, 7th and 8th innings and Chapman gets the 9th. 
In the mid 90s the Yankees put the two closer bullpen on the map when they essentially invented the set-up man with Mariano Rivera handing the ball to John Wettland. The Royals took it a step further in 2014 when they had three closer types finish the game from the 7th inning on. Every team would like to repeat this formula, but it's incredibly difficult to do.
The Yankees can get there though, with just one addition, Chapman. For me, he is the one player at this point who takes the Yankess from division winners who exit the postseason early, to a team that has a chance to be there in the end. 
---
---