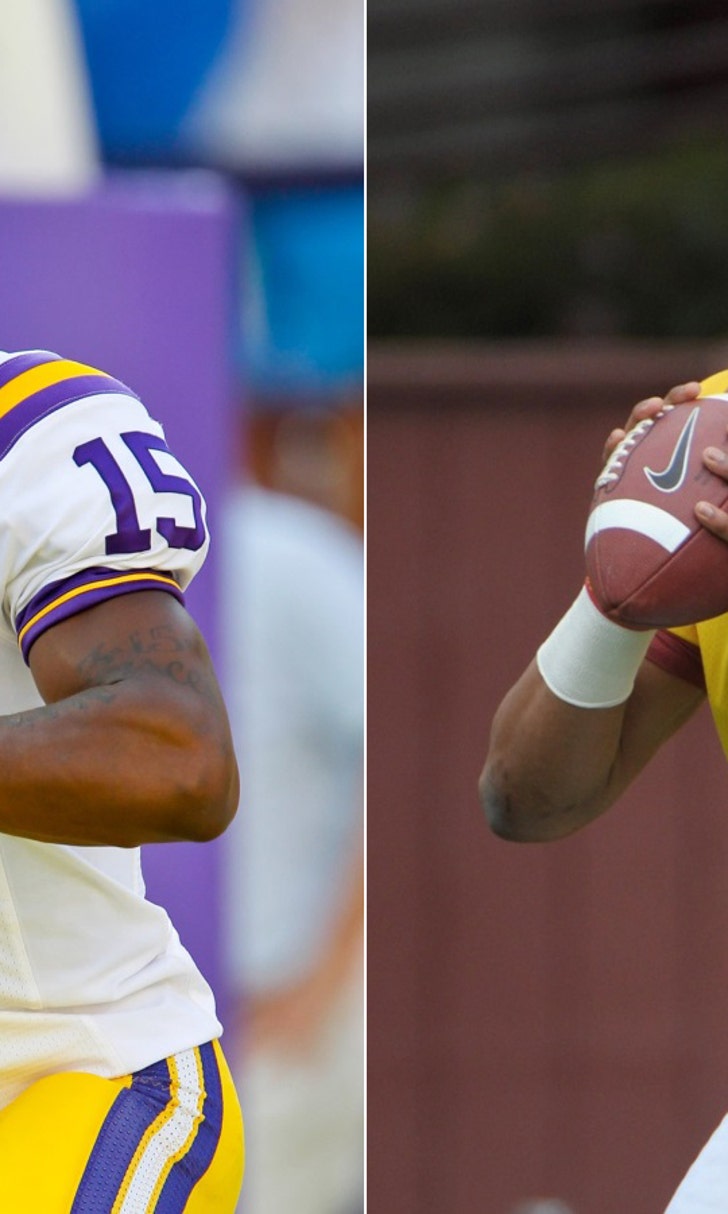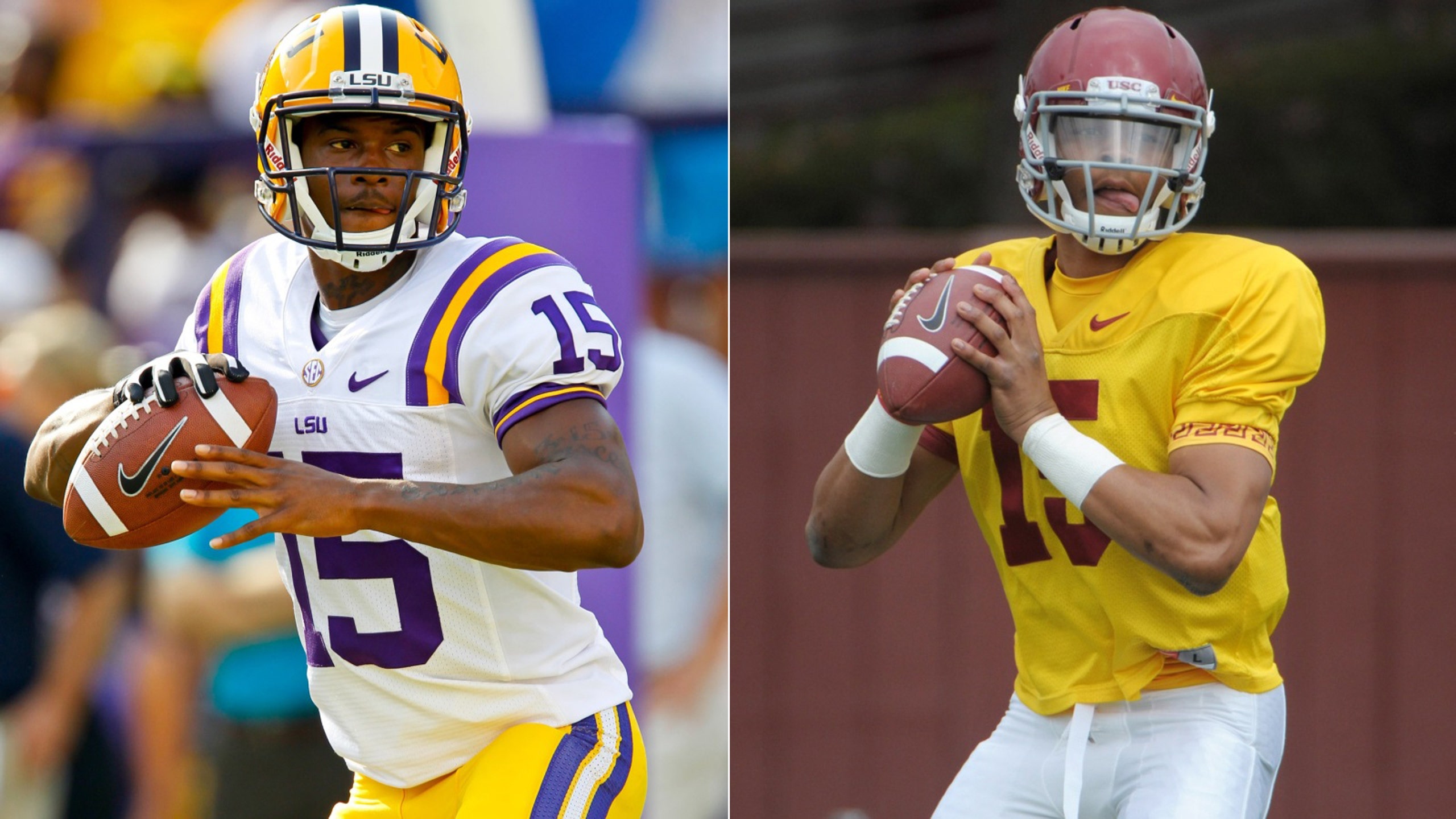 Q&A with Wildcats QBs coach Rod Smith
BY foxsports • August 9, 2014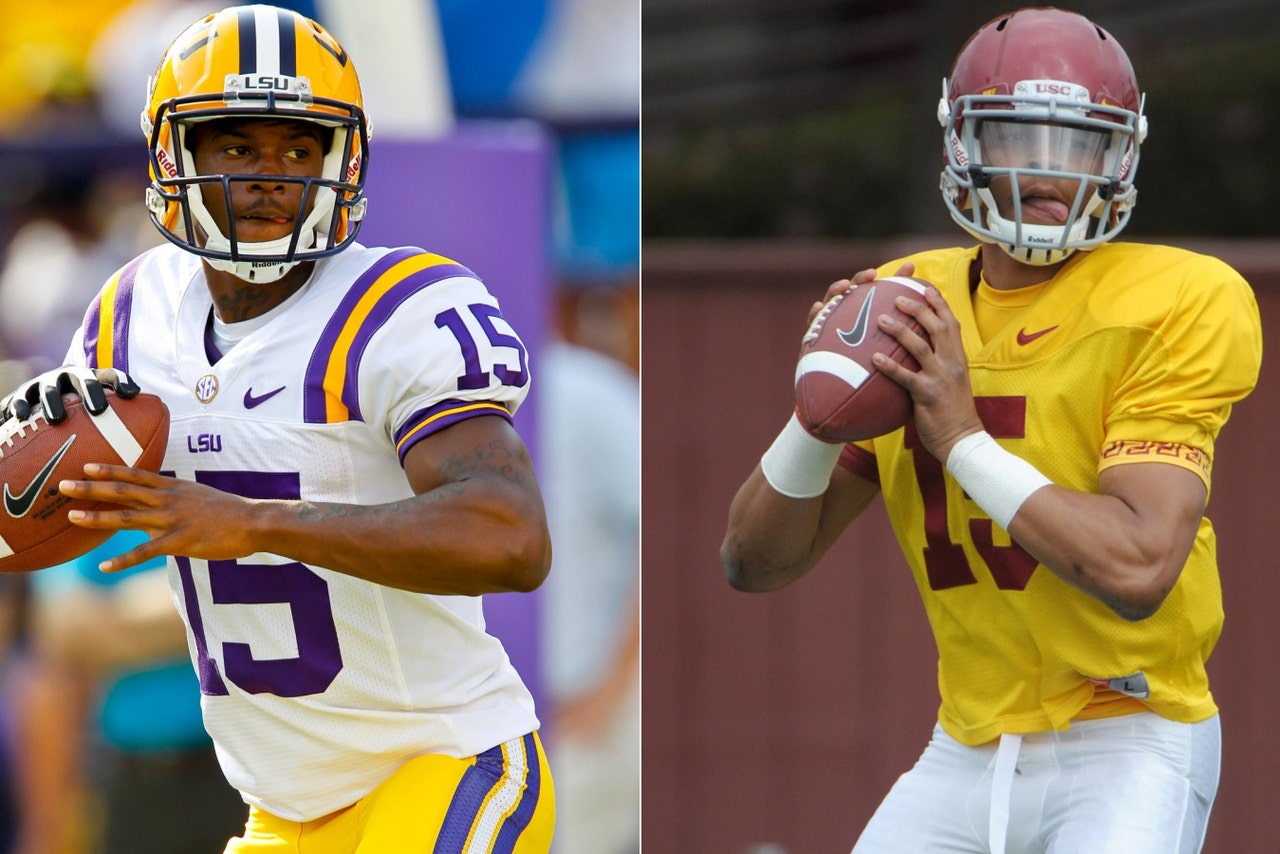 TUCSON, Ariz. -- The Arizona Wildcats completed a week of practice with no major public clarification of the quarterback race.
"I think we have several guys we can win with," quarterbacks coach and co-offensive coordinator Rod Smith said after Saturday's morning practice. "But we're not ready yet."
Smith said quarterback play has been "good in spurts" but he would rate the first week "average to below average."
The four contenders -- senior Jesse Scroggins, junior newcomer Jerrard Randall, sophomore Connor Brewer and redshirt freshman Anu Solomon -- are each getting about the same work. At some point, the competition will be pared in order to give the top candidates more reps, but the coaching staff isn't at that point yet.
Smith didn't want to much discuss the potential of the competition spilling over into the season.
"I don't know. It's a daily evaluation for us," he said. "We tell them, 'You're being judged every day.'"
Smith met with a few reporters Saturday morning, talking about his quarterback contenders and other topics, including the latest throwing-up incident from former Arizona quarterback Matt Scott:
Q: Where has Solomon made the biggest strides from a year ago?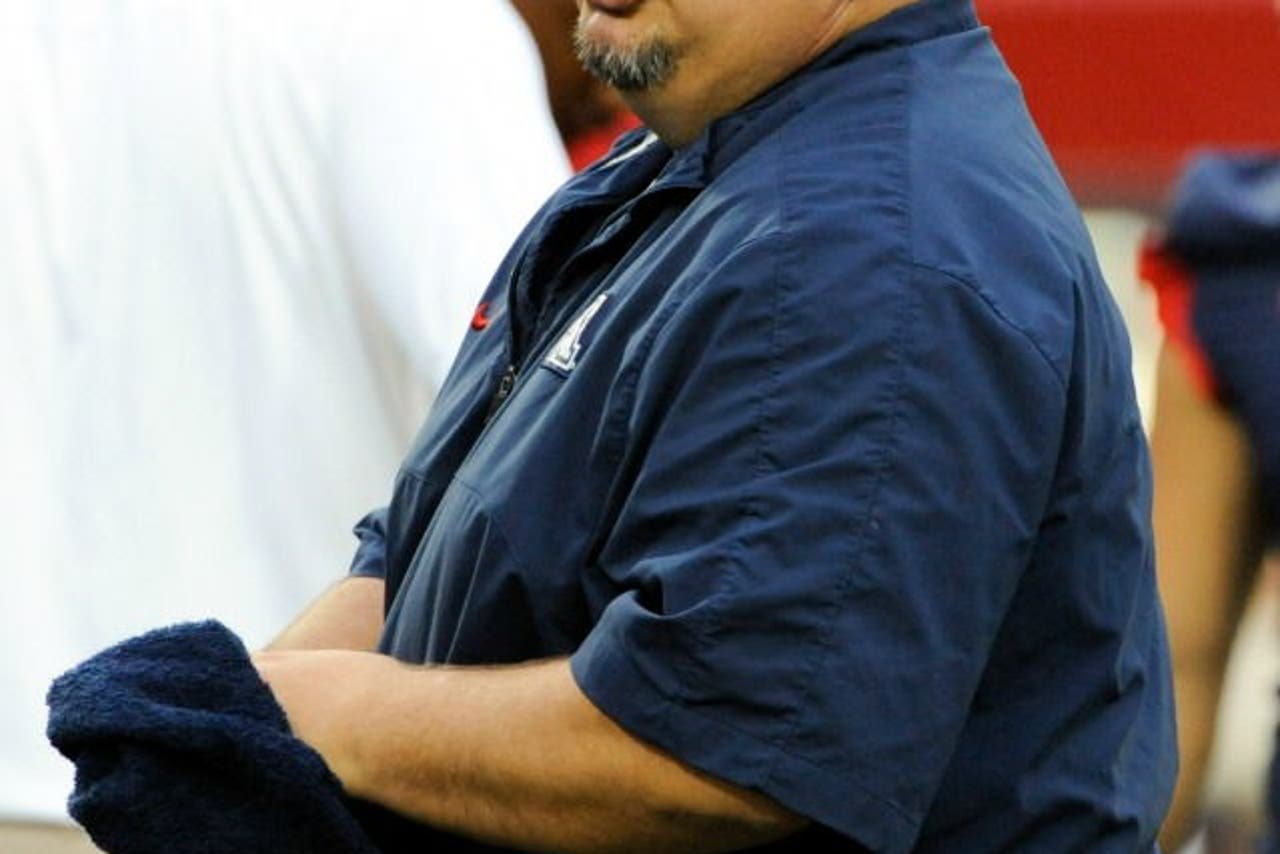 Rod Smith will be working with his third starting quarterback in three seasons at Arizona. Matt Scott was his first.
A: "He's probably in control a little bit more, just because he has a better understanding of what he's doing. He's not there yet by any means. I'm not anointing him. I'm not saying he's the guy. I'm not saying that at all. I'm saying he's made some progress from last spring. He's nowhere near where we want him to be. You see him daily trying to get better at little things -- being more vocal -- and taking the finer points from a technique standpoint as well."
Q: Ideally, would you like to be able to give the keys to someone who could have it for three, four years?
A: "We want the guy who is going to give us the best opportunity to win on Saturday. I don't care if he's a senior or if he's a freshman. That doesn't matter to me. We don't look three years down the road. We play for right now. We have to win right now. That's not fair to the seniors to say, 'We're going to give it to a guy who has three more years.' You play for now. We'll worry about tomorrow, tomorrow. ... We like winning too much to not play the best guy."
Q: What do you like most about Randall?
A: "His athleticism. He's very athletic and can do a lot of things. Right now, he's been lost the last couple of days. Mentally, he's kind of going through that. He's in that storm and he's trying to fight his way out of it. Mentally, it's just new for him. The install has gotten a little bit bigger, and he's trying to catch up right now. He's in that learning phase right now. Everybody goes through it. I mean, everybody goes through it. Anu went through it last year, and he's kind of climbed out of it a little bit."
Q: How was Scroggins' first week?
A: "Been good. He's been doing a good job. He started off a little slow. He's been sick; had some injuries. Last couple of days, he's really picked up. He's played well the last three, four days."
Q: How is a final decision made? Is it a gut feeling? Is it numerical?
A: "You take all the practice film that you see, all the individual work that we do, and you also say, 'OK, how much upside, how much potential does this kid have. How far can he take us?' But the most important thing is the film work -- the work they put in at practice. Whoever is moving the offense, scoring points, doing things to control the offense, that's the guy who is probably going to separate himself. And then we'll sit down as a staff. I'll have my opinion and coach (Rich Rodriguez) will have his opinion and hopefully we're all on the same page."
Q: Rodriguez has veto power?
A: "He always does. He has a bigger paycheck."
Q: What is your evaluation of Brewer?
A: "He's really come on the last couple of days. He's a very smart kid. He puts the ball in good places. He doesn't have the greatest arm. He doesn't wow you with his athleticism. But he's pretty cerebral. He has good control, a presence about him. He just makes plays. ... He's coming on the last couple of days, which is very pleasing. We have to keep building him."
Q: What's the cardinal sin in the offense?
A: "Turnovers and bad decisions. Bad decisions are a huge thing, because our quarterbacks make a read on almost every snap. I've got to have a cerebral guy back there. I have to have a guy who can think on his feet. We can't have any damn '10 ACT' guys back there. They don't have to be nerds, but they have to be able to think on their feet and be football smart and be able to adjust on the run. We do a lot of adjusting on the run."
Q: Did you see Matt Scott play the other day?
A: "Yeah, I love it. Puke boy. Love it. He's still doing it. I talked to him that night. I said, 'What are doing? Why are you puking again?' He's like, 'Coach, I was sick all week. My stomach was killing me. I just played through it, but I was sick all week. I just lost it.' But it's funny. Everybody thought he had a concussion here -- and he got dinged, man -- but when he started throwing up, it wasn't for that. He used to come out here and in every running session, he would puke. He's a puker. It's crazy. It was funny to see him on TV there. ... But he did good. I was proud of him. Like he said, 'Besides feeling bad, I thought I did OK.'"
Follow Anthony Gimino on Twitter
---