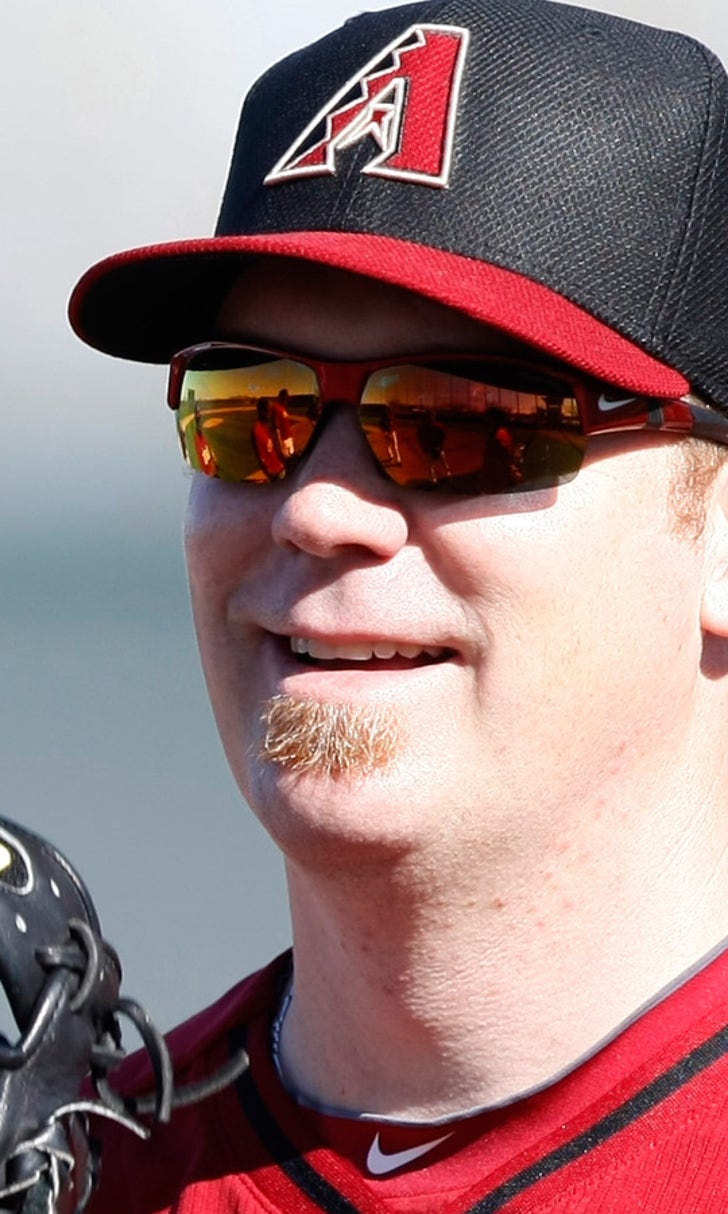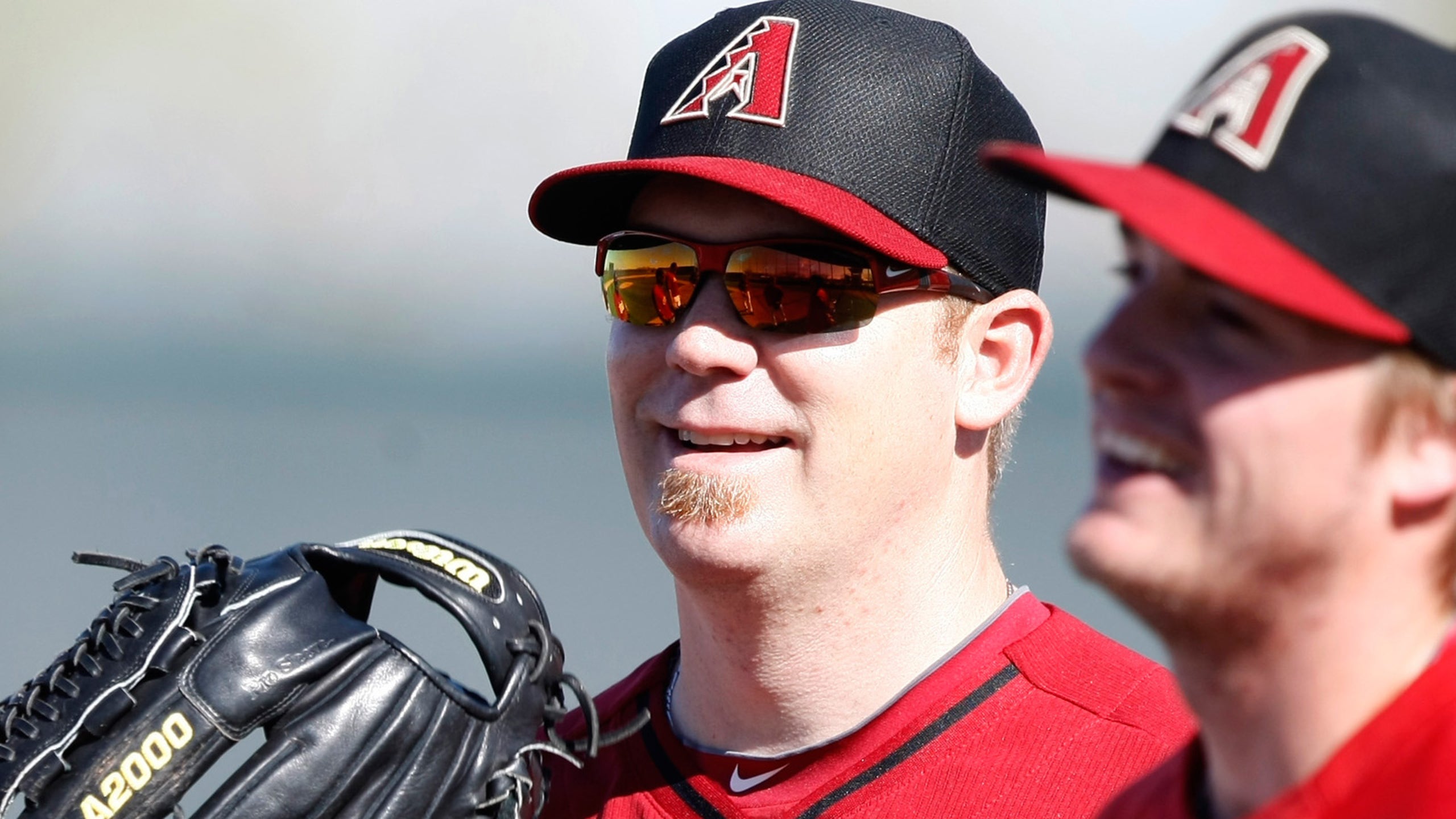 Putz puts camaraderie in D-backs' clubhouse
BY foxsports • February 21, 2014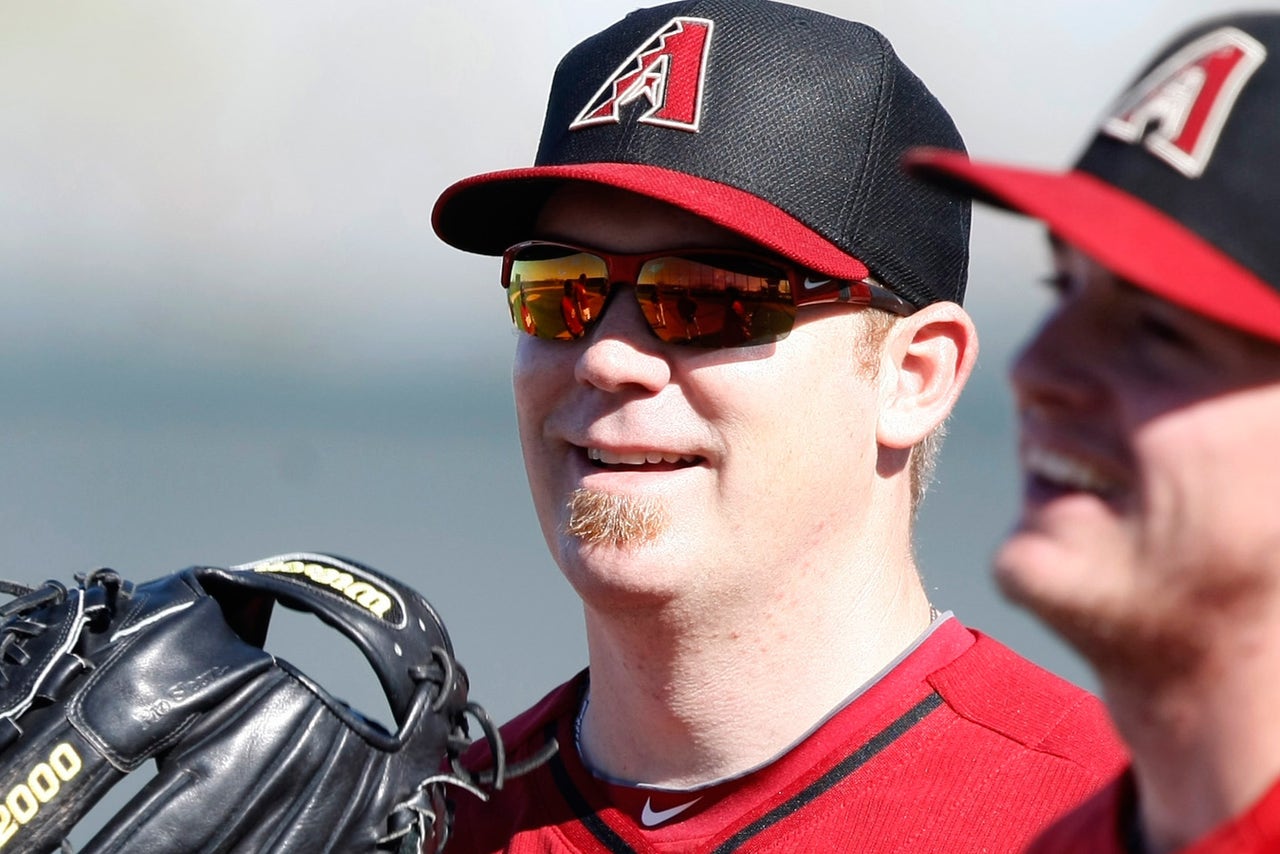 SCOTTSDALE, Ariz. -- For J.J. Putz, baseball really is a ball. He saves games and wins clubhouses, traits that have made him invaluable if not indispensable in his four seasons with the Diamondbacks. 
It is a given that without Putz and his career-high 45 saves, the D-backs would not have won the NL West in 2011. But his performance on the mound is only part of his unifying presence.
Without Putz, a quartet of Diamondbacks newbies would not have been assigned to take a video camera to the 2011 Renaissance Festival near Apache Junction and bring back footage for the team to watch. Paint ball excursions, such as the one last Monday, would not have been scheduled. Charles Brewer would not have emceed his own clubhouse talk show the other day. 
"He is heavily involved in our team personality," manager Kirk Gibson said.
He takes team bonding to its inclusionary best, a chemistry lesson that some dismiss because it is hard to put a number to it. The D-backs know it helps.
"It annoys me when people think that clubhouse culture does not affect your results on the field," right-hander Brad Ziegler said. "I've seen articles about that, and it is an absolute joke. You can tell those people have never been in a clubhouse in their life. There is so much more to it. The clubhouse atmosphere is vital to success."
Putz, 37 on Saturday, enters spring training as one of several candidates for the closer's role, making this the first time since he signed as a free agent before the 2011 season that the job has been open in spring. Part of it has to do with the acquisition of Addison Reed, who had 69 saves in the last two seasons with the White Sox. Part has to do with Putz's health, as he missed two months early last season with an elbow strain and three late weeks with a dislocated right pinky. 
But the health issues have been resolved, said Putz, who has 189 saves in his 11-year career, including 83 with the D-backs.
"The biggest thing, believe it or not, was just getting the pinky healthy." he said. "As soon as you let go of the ball, it was trying to put that pain out of your head, because you knew it was going to hurt. You just kind of go with it. That thing was still hurting at the end of the year and still hurting in the offseason. I feel good right now."
Putz was 3-1 with six saves last year, pretty much his old self after returning from the elbow injury that appeared to bother him early in the season and required a stint on the disabled list starting May 8, when he was forced out of a game against the Dodgers the night before. Putz had a 1.25 ERA in his final 26 appearances after returning June 25, mainly as a setup man as he built his velocity back to the 93-94 mph range. Ziegler took over as closer the week before the All-Star break and handled the job the rest of the year.
The competitor in Putz wants a return to his old job. The teammate in Putz wants what is best for the 25.
"I want to be the guy at the back end, but at the same time, where I'm at in my career, I want to win a World Series. I'll leave it to 'Hark' and 'Gibby' and everybody else to kind of lay this bullpen out," Putz said of pitching coach Mike Harkey and Gibson.
"There won't be any issues. I think everybody is on the same page. I think we just want to win, and whatever gives us the best chance day in and day out to win is going to be what we are going to go with."
And if that means Putz is used as a setup man in the eighth inning?
"So be it. I'll be disappointed because I am not closing. Obviously I didn't do enough in spring to show them I am capable of it," Putz said. "It is just closing out a different inning."
That sounds like the Putz teammates know, the guy Gibson can come to if he senses a clubhouse issue, knowing that it will be handled efficiently and in house.
"He's everything that you want in a veteran guy," left-handed reliever Matt Reynolds said. "He's there for young guys when the first come up. He's teammates with everybody on the team. He's friendly. If something is going wrong, anybody can go to him and ask him, 'What do you see?' and he's going to give you an honest opinion. He's one of those guys you feel confident turning to when things are going good and things are going bad. When you are new, he is one of the first guys there."
Reed, acquired from Chicago on Dec. 16, said he received a welcoming text from Putz just 20 minutes later.
"I don't think J.J. ever looks at it like, 'This guy is after my job,'" Reynolds said, speaking generally. "It's, 'This guy is my teammate and he's going to help us win.' That's why he is such a great leader and a great teammate. I think it takes a special personality to be something like that. Not everybody is born to be a leader. Not every team has one, and part of the reason teams struggle sometimes is because they don't have a guy like him."
Follow Jack Magruder on Twitter
---