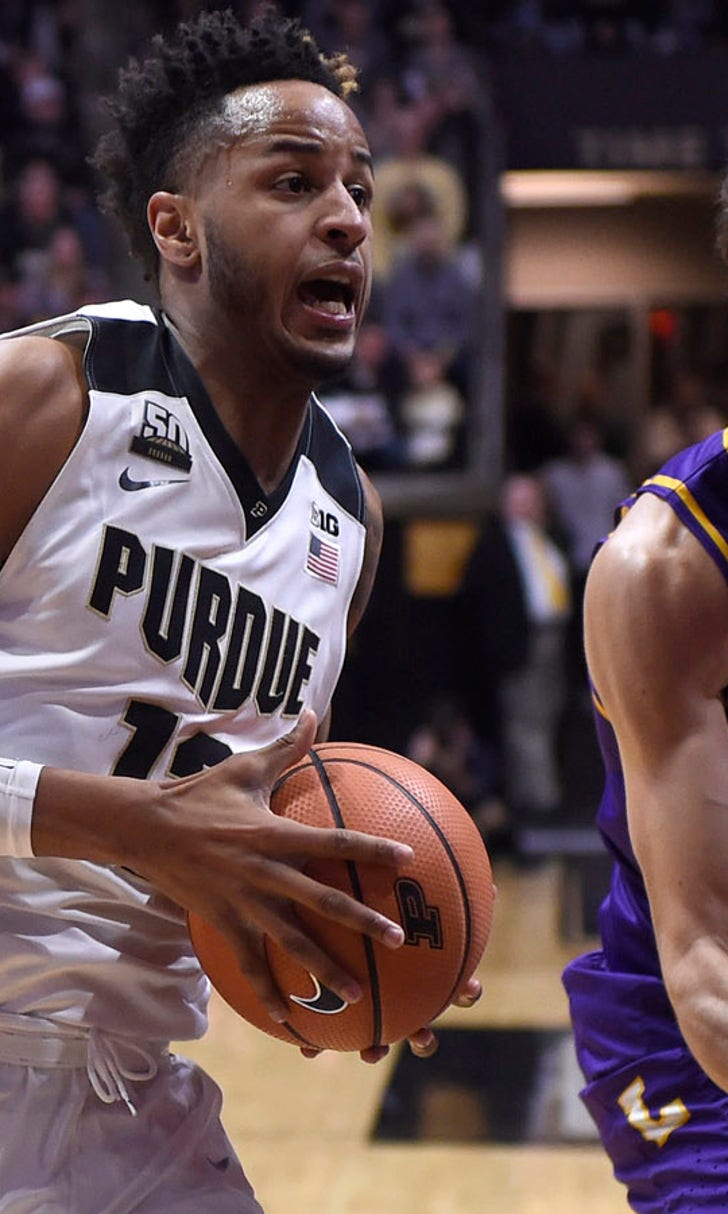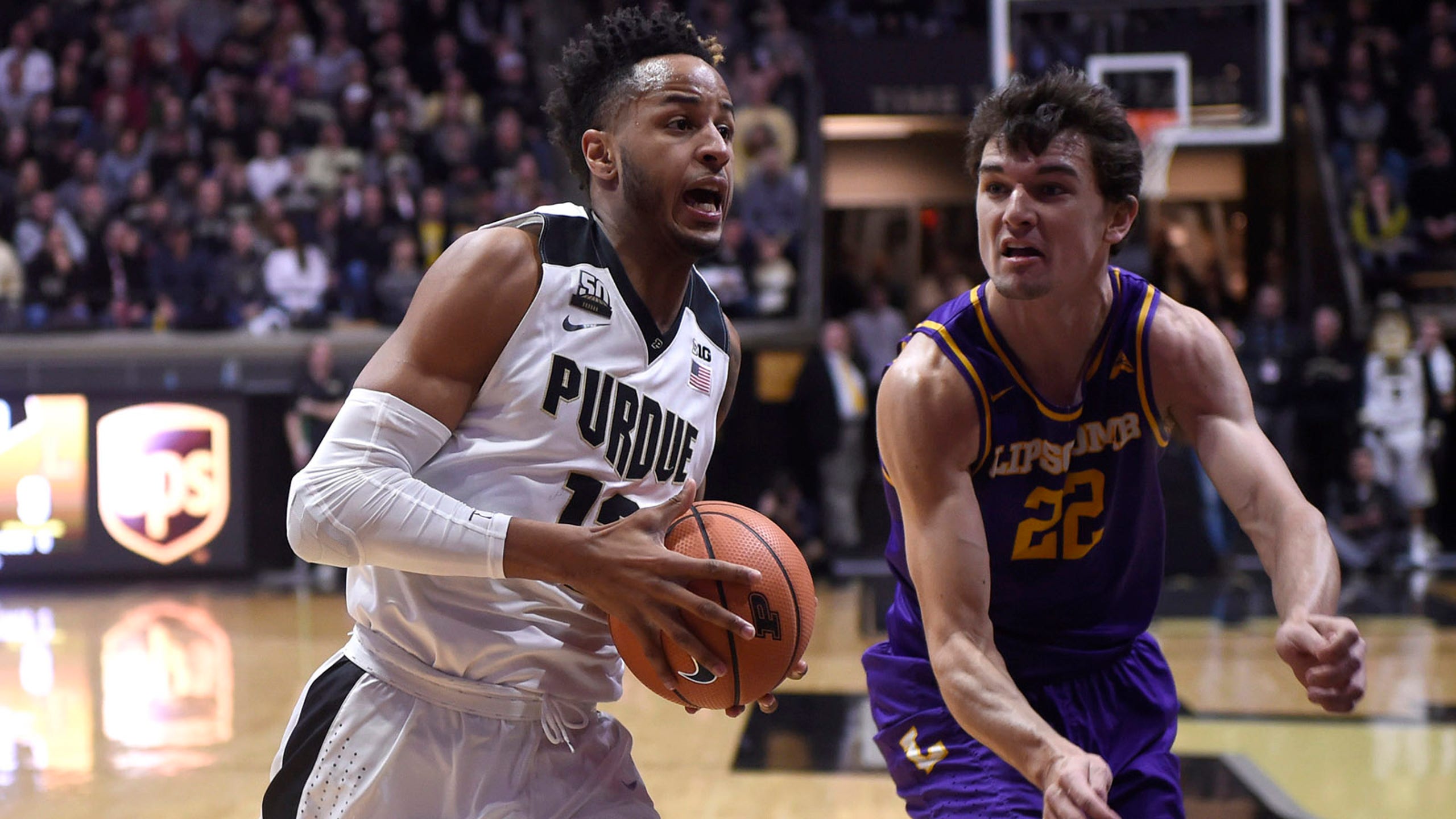 Purdue never trails in 98-66 victory over Lipscomb
December 31, 2017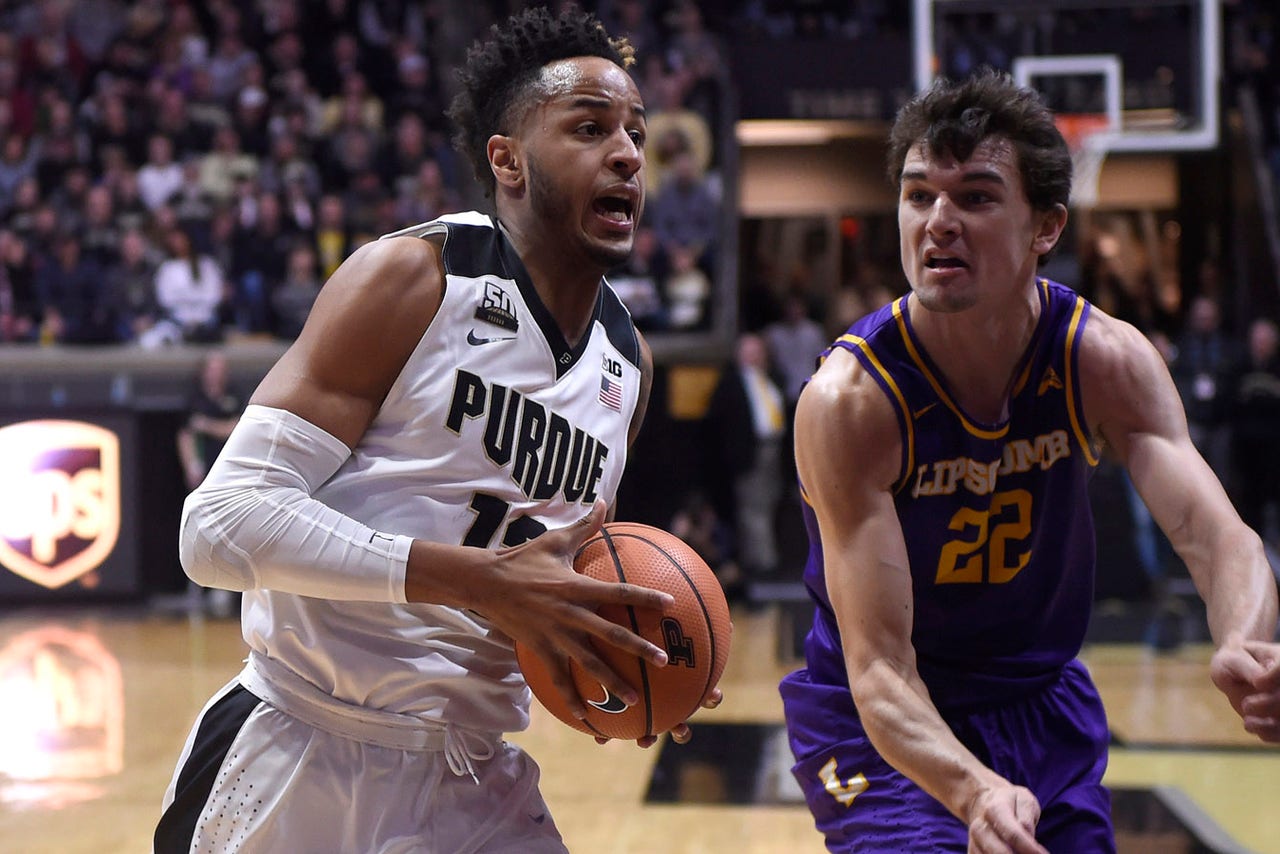 WEST LAFAYETTE, Ind. -- Purdue's focus now is on defending its Big Ten championship after the 14th-ranked Boilermakers beat Lipscomb 98-66 on Saturday night to close out non-conference play.

"We've already kind of started Big Ten play so it's a little bit different," Purdue coach Matt Painter said. "We've put ourselves in a good position, and our next game's a home game."

The Boilermakers already have wins over Maryland and Northwestern from conference games in early December after a scheduling change to help end the Big Ten's regular season in late February for an early start to the conference tournament.

But Lipscomb didn't make the end of the non-conference season easy for Purdue.

Vincent Edwards had 23 points and 15 rebounds, Isaac Haas added 19 points and seven rebounds and Carsen Edwards scored 18 points for the Boilermakers (13-2). They haven't lost a game played in December in the last two years.

Purdue had a 12-2 run early in the second half to finally begin to pull away, and Dakota Mathias, who finished with 15 points, scored to give the Boilermakers a 59-43 lead with 16:04 remaining. Purdue later used a 13-0 run to put it away.

"(Lipscomb) got in a little bit of a hurry in the second half and we were able to disrupt them," Painter said. "We started the second half by getting Isaac involved, and going to him. And Vince Edwards really opened some things up. After you get a little bit of a lead, they're not quite as patient and it just kind of snowballed from there."

Vincent Edwards scored back-to-back 3-pointers and then made three free throws to put the Boilermakers ahead 75-52 with 9:33 left to play. Before that, the Bisons (9-5) wouldn't let Purdue go on a run big enough to build a big lead.

Garrison Mathews had 25 points and five rebounds, and Matt Rose had 13 points and five rebounds for the Bisons. They lost for the second time in seven games.

The Boilermakers never trailed and led by as much as eight in the first half, but the Bisons found a way to tie it five times. And despite a drought of nearly five minutes without a field goal late in the first period, Purdue still had a 43-38 halftime lead.

"We've found ways to win (this season), even when it wasn't the prettiest," Vincent Edwards said. "I think that's important.



KEY FROM 3

The Bisons made 10 3-pointers, and it shouldn't have come as a surprise considering Lipscomb ended the 2016-17 season ranked sixth in the nation in 3-point field goals made. The Bisons started the game making 6 of 6 and didn't miss for the first time until the 7:09 mark in the first half, when Rose missed a 3 with the game tied at 32 and a chance to take the lead. Purdue also found a groove from 3-pointe range, finishing with 12.

TURNOVER INTANGIBLES

Lipscomb entered the game 19th in the nation forcing 17.3 turnovers a game. Both teams committed 11 turnovers each, but Purdue had five in the first half and the Bisons only had one. They opened the second half with three in the first three minutes as the Boilermakers started to pull away.

BIG PICTURE:

Lipscomb: The Bisons began the season with the best start in the school's NCAA history, and best since 1999-00 when they opened the 16-0 as part of the NAIA.

Purdue: Not only have the Boilermakers put together a long winning streak in the month of December, but they've won nine straight overall and 16 in a row at home.

UP NEXT

Lipscomb: Will host Fisk University on Wednesday before the start of Atlantic Sun Conference play at Kennesaw State on Saturday.

Purdue: Returns to Big Ten play for the rest of the regular season, starting with a home game against Rutgers on Wednesday.


---
---