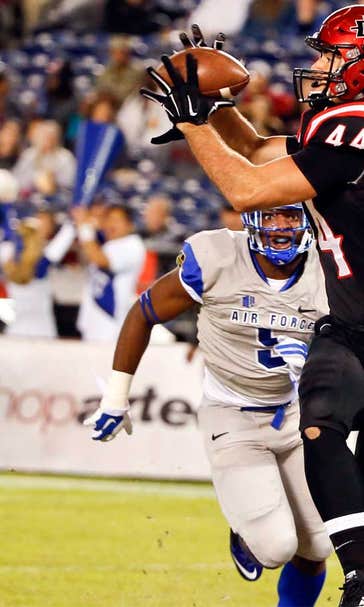 Pumphrey leads San Diego St. over Air Force 30-14
November 23, 2014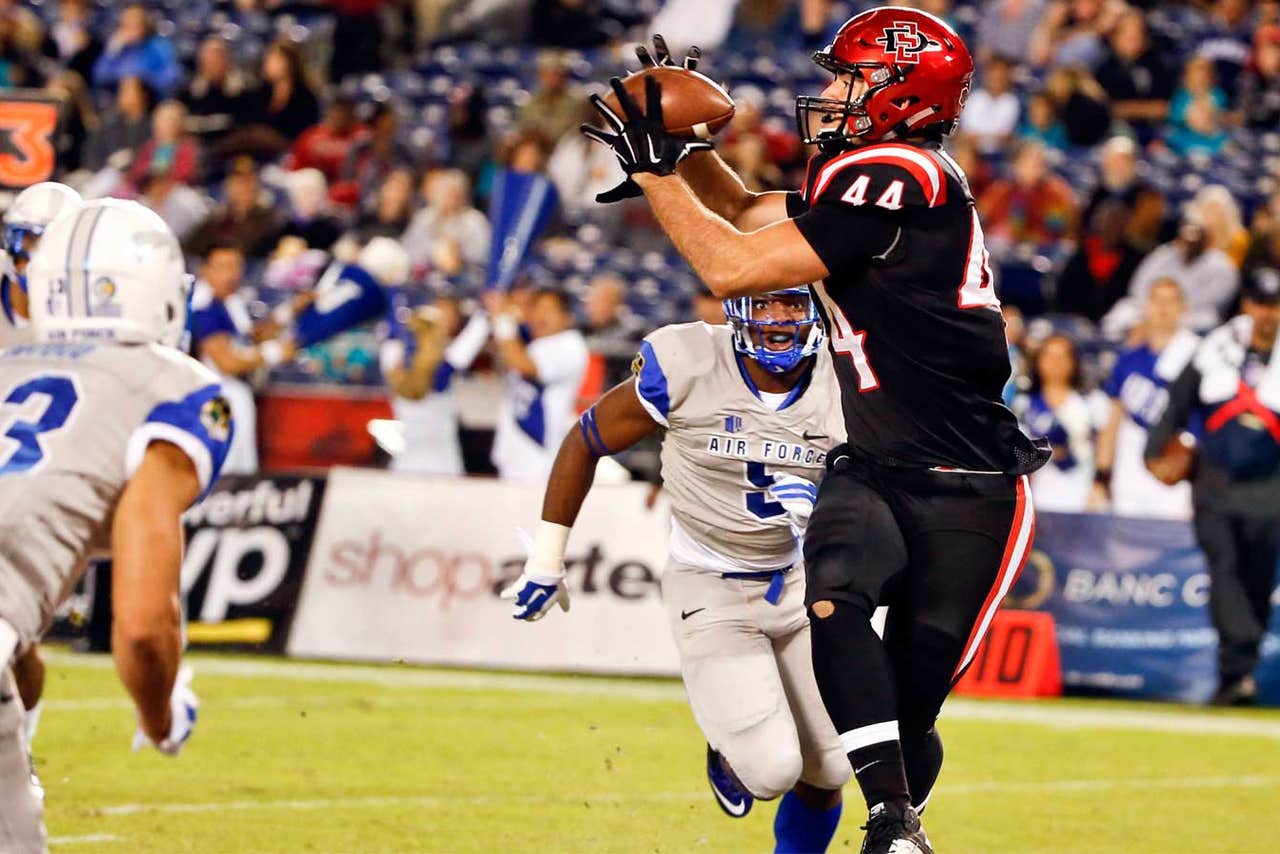 SAN DIEGO (AP) -- Donnel Pumphrey ran for 131 yards and a touchdown, and San Diego State forced four turnovers to beat Air Force 30-14 on Friday night.
Pumphrey's 12-yard scoring run capped an 11-play, 84-yard drive to give the Aztecs a 23-14 lead with 2:05 remaining in the third quarter. Calvin Munson had a 56-yard interception return for a touchdown to stretch the Aztecs' lead to 30-14 with 2:44 to play.
Quinn Kaehler was 17 of 30 for 326 yards, and threw a 14-yard touchdown pass to Adam Roberts in the first quarter for San Diego State, which forced three fumbles.
Kale Pearson threw a 74-yard scoring strike to Garrett Griffin, and D.J. Johnson bullied in from the 1 to give the Falcons a 14-13 halftime lead.
San Diego State (6-5, 4-3 Mountain West Conference) has a seven-game home winning streak, and has defeated Air Force (8-3, 4-3) in five straight.
---