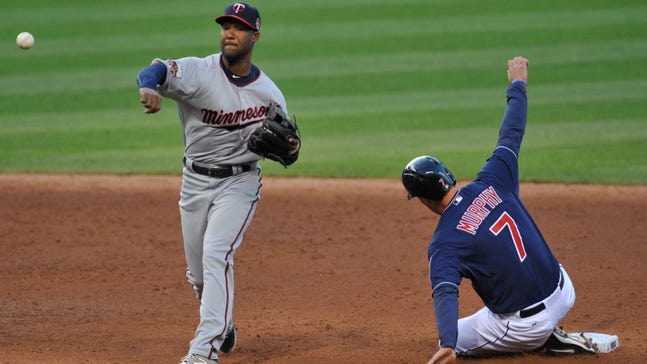 Prospect Santana feeling comfortable in big leagues
Published
May. 7, 2014 12:55 p.m. ET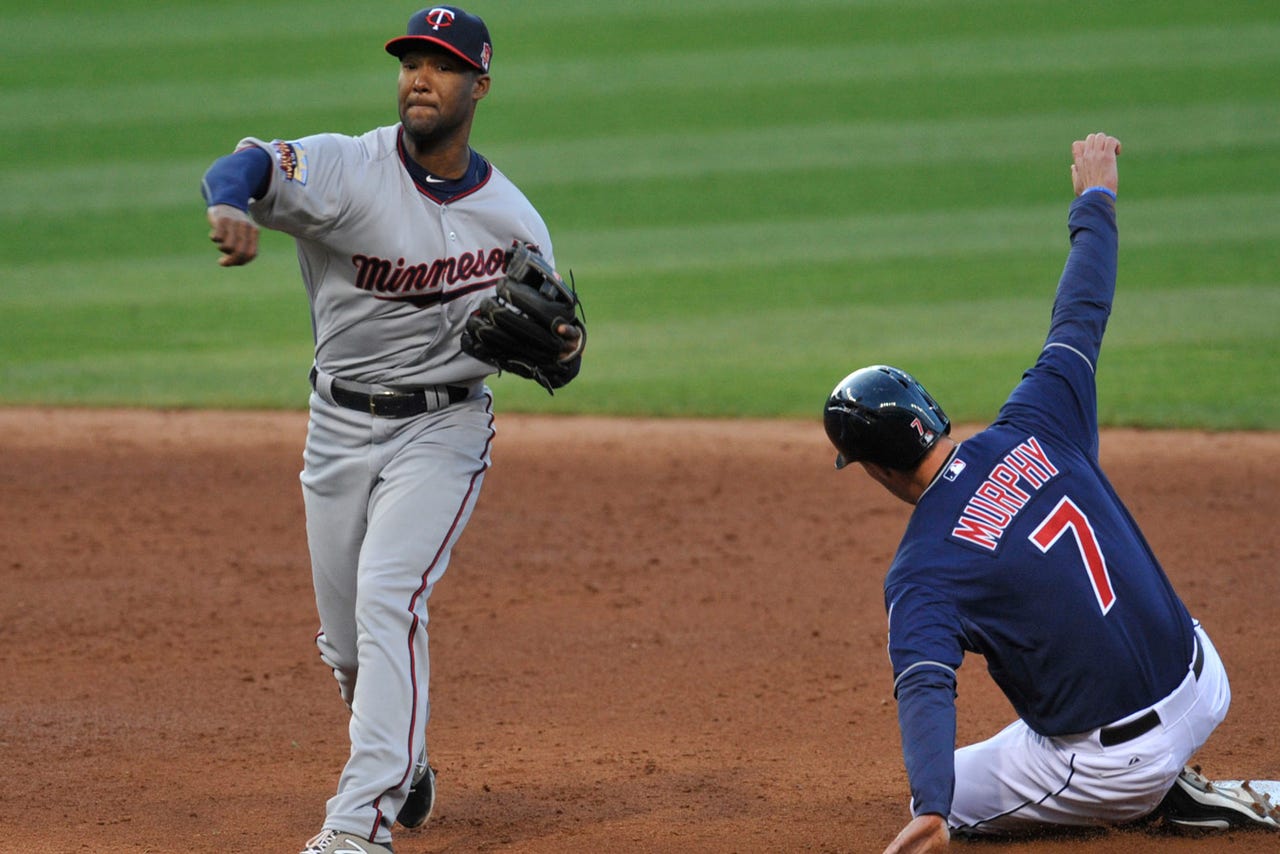 Before Danny Santana stepped foot on a major-league field, he had already caught the attention of Twins manager Ron Gardenhire.
Santana was invited to the Twins' big league camp this spring and got to play in 10 Grapefruit League games -- and put up impressive numbers in the process. In doing so, the 23-year-old shortstop drew rave reviews from Minnesota's skipper down in Fort Myers, Fla.
"I like him. I like the kid a lot," Gardenhire said back in early March. "Nicest kid in the world. Always with a smile on his face."
Two months later, Santana is finally getting the chance to impress his manager at the big-league level. The Twins called up Santana last week from Triple-A Rochester when pitcher Mike Pelfrey was placed on the disabled list. At the time, Santana was batting .268 with seven RBI and four stolen bases in his first 24 games at the Triple-A level.
Before one of the Red Wings' games last week, Santana was approached by Rochester manager Gene Glynn, who had some good news to share with the young shortstop.
"I was taking batting practice when Geno say to me, 'You're going to the big leagues,'" Santana said. "(I was) so happy."
The Twins signed Santana from the Dominican Republic as an amateur free agent in 2007, when he was still a teenager. He worked his way through the minor-league ranks and hit .297 with 160 hits, 66 runs and 30 stolen bases for Double-A New Britain last season. That earned him an invite to the big league camp this spring, where he had a chance to be around some of the Twins' major-league players.
Though he was one of the younger players in camp, Santana insists he never felt intimidated.
"I feel very comfortable around the big league guys," he said.
Now, Santana is a big-league guy. His major-league debut came Monday in Cleveland when he entered the game in the seventh inning as a pinch runner. In his first big league at-bat later that game, Santana used his blazing speed to beat out an infield single for his first hit as a Twin.
The following day, Santana made his first career big-league start at shortstop. While he went 0-for-3 at the plate, he did show off his strong right arm that the Twins have been raving about.
"It's a missile," Twins assistant general manager Rob Antony said of Santana's arm. "He can throw it from all angles, and that thing's three feet off the ground and it never drops. It's one of those where you think it's going to be a sinker or something but it's got pretty good carry. He has a strong arm."
The speed has been noticeable, too, and is another one of the skills that Santana brings to the table. He's also handled the bat well at pretty much every level in the minors and was a career .274 hitter with a .318 on-base percentage in seven minor-league seasons prior to his call-up.
Defense, however, remains the area of Santana's game that is still a work in progress. Though he feels most comfortable at shortstop, Santana can also play second and third base and has even spent some time in the outfield in the minors -- including 15 games in center field back in 2011.
Many view Santana as the Twins' shortstop of the future. But even Santana knows his defense needs to improve in order for him to be consistent at the major-league level.
"I feel a little more comfortable in the field," he said. "Now I think I play the game the right way."
Antony was recently in Rochester to watch the Red Wings for several days, and had the opportunity to see Santana play before his call-up. While Santana misplayed a ball at shortstop with Antony watching, it was evident that Santana was making a concerted effort to sharpen his skills defensively.
"The first couple days I was there he made all the plays and looked very good," Antony said. "You watch him, he takes a million ground balls during BP, is out there doing all the right things. He's not sloppy. He takes it serious. Every ground ball, he plays it like it's a game. You appreciate the effort and you know that he understands what he's trying to do. . . . It's not going to happen overnight, but I think it has improved."
Follow Tyler Mason on Twitter
---