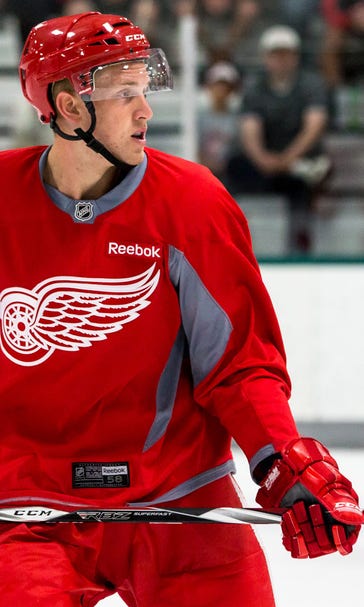 Prospect Report: Anthony Mantha
BY foxsports • July 6, 2014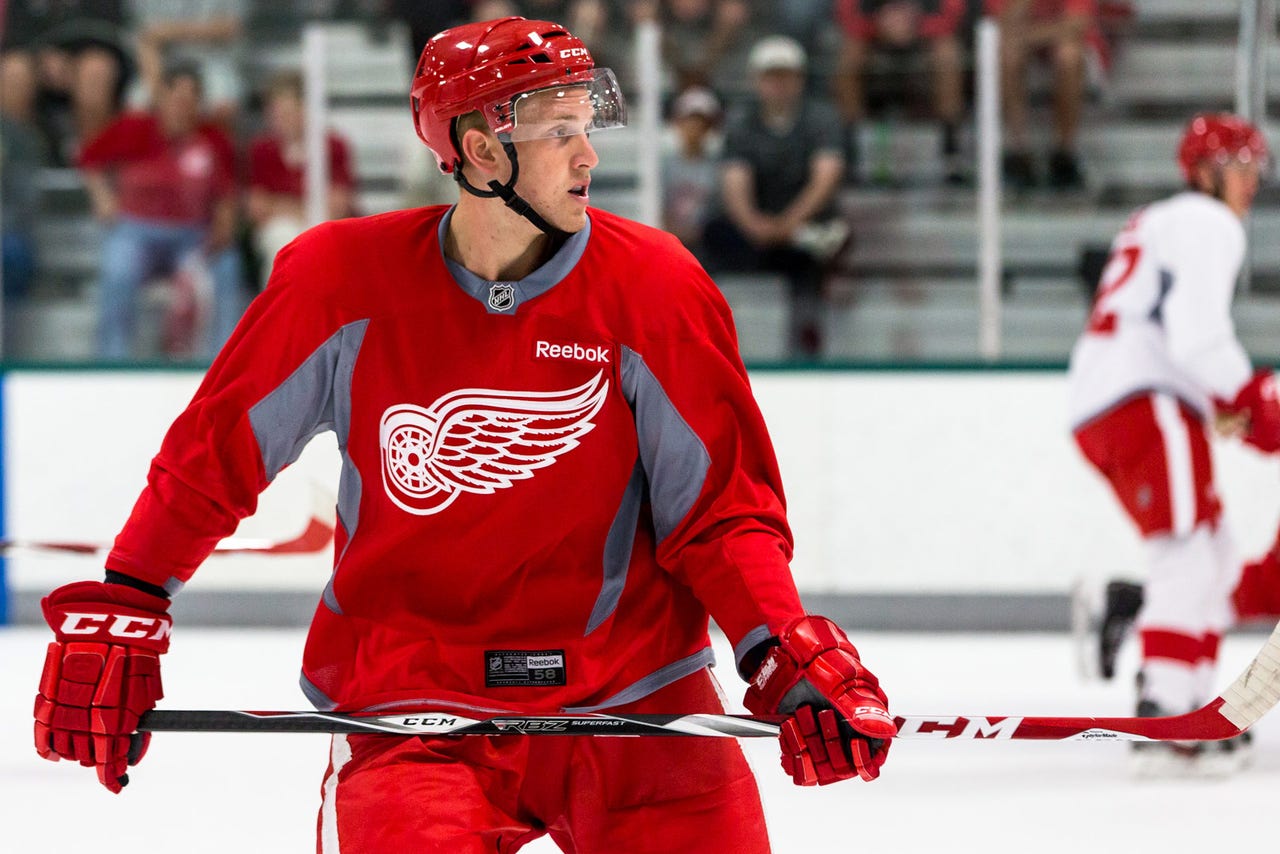 Anthony Mantha took the QMJHL by storm last year, and will be given an opportunity to prove he can do so in the NHL, too, this fall.
"Anthony's definitely going to get a great opportunity coming into the camp," said Jiri Fischer, the Detroit Red Wings' Director of Player Development. "He's going to be put in a situation where he can make the team. It's going to be up to his performance, just like with any player where he's earned the right to have a great opportunity."
To say he's earned the right for the opportunity is quite an understatement.
Mantha had a phenomenal 2013-14 season with Val d'Or, earning CHL Player of the Year, QMJHL Most Valuable Player, and helped the Foreurs capture the QMJHL championship. He totaled 120 points in 57 regular-season games, and added 38 points in 24 playoff games.
"What he's accomplished this past season is unique, it hasn't happened in our organization before," Fischer said. "To have the CHL Player of the Year coming, it's a big honor and it obviously takes a lot for a player to achieve that because there's always someone every year that just lights it up and puts up huge numbers, he did that."
Even Wings head coach Mike Babcock found himself at a few of the Foreurs games to watch the 6-foot-4 forward in action.
"He had a great year so I know Mike Babcock, he's excited," Fischer said. "He went to see him playing in the playoffs and he went to Val d'Or and watched Anthony a couple games."
Although Mantha experienced a lot of success in the QMJHL last season, the key to whether or not he will join the Wings in the future is how he transitions from the junior league to the professional league.
"I think everybody would say he's got the skill set to be really, really good," said Grand Rapids Griffins head coach Jeff Blashill. "How good? You never know until guys get to the next level. The key for him is once he gets to the next level, how quickly can he transition his game, learning how to do the same things he did in juniors against better competition, and that's just a process. It'll be a process when he gets to main camp."
In the meantime, as the director of the Wings' development camp this weekend, Blashill has seen plenty he likes about Detroit's 2013 first-round draft pick.
"The thing I've liked so far about him, he's shown some real good leadership and he's also shown a real good approach," Blashill said. "He's really competed hard  I think and that's what he's going to have to do."
NOTES:
Alexey Marchenko skated for the first time Sunday morning after undergoing ankle surgery. He had the screws removed last week.
"I know Alexey really wants to skate," Blashill said. "He's probably the one that's pushed this harder than anybody I think. I think we're all, really want him to be ready for the fall and whatever it takes for him to be ready and I think part of that is being cautious during this time of year so that he can get back here.
"He's going to come back to the U.S. in early August and start training really heavy but he wanted to get on the ice before he headed back to Russia."
---
---