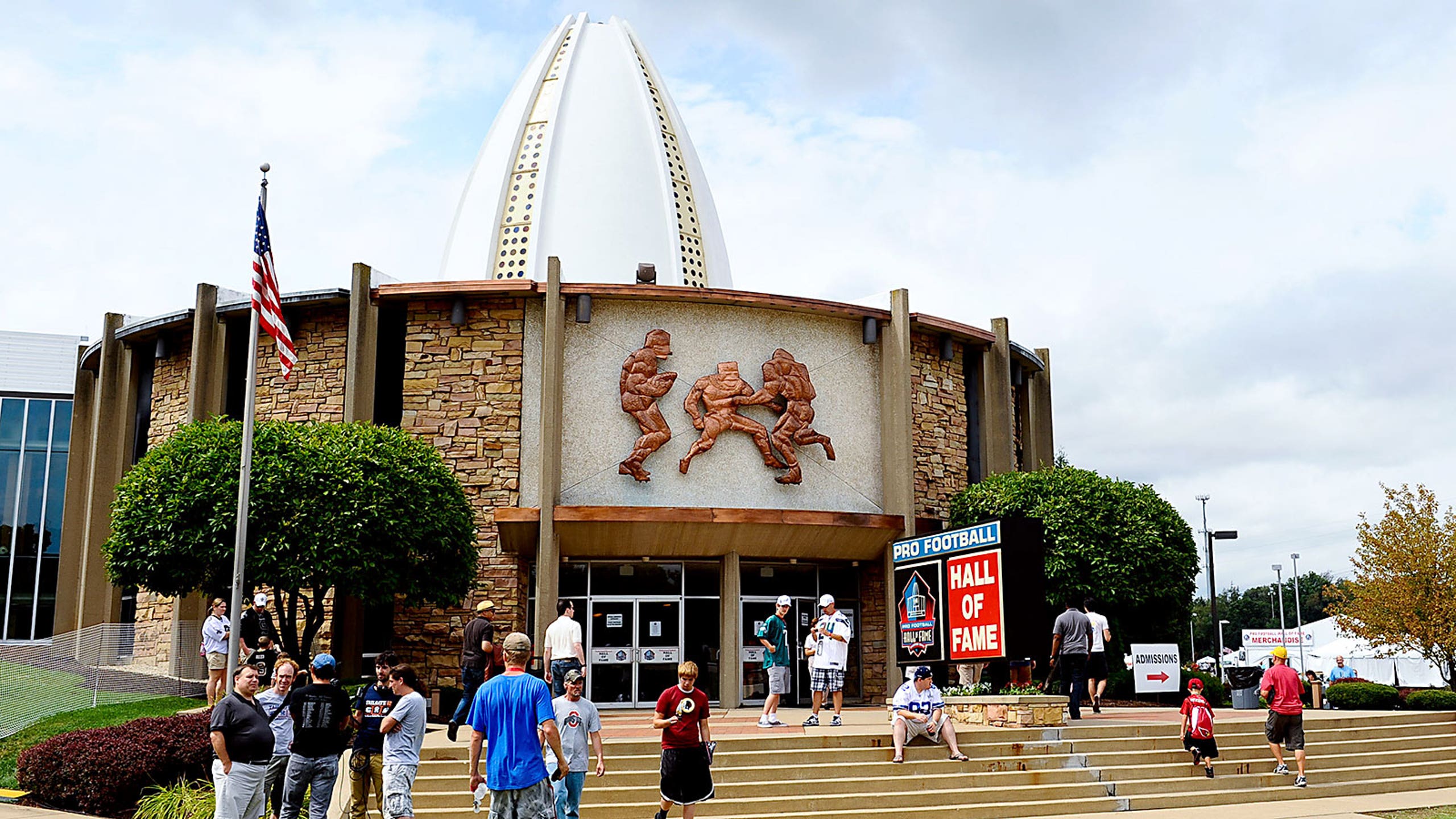 Pro Football Hall of Fame to add contributors category
BY foxsports • August 1, 2014
CANTON -- The Pro Football Hall of Fame's Board of Trustees on Friday approved a key bylaws amendment that provides for a separate contributors category.
With the enshrinement ceremony on Saturday and the Hall of Fame Game between the Bills and Giants Sunday night, the Hall will officially announce the change next week. Selectors were notified after Friday's vote.
Contributors will be voted upon separately from players and coaches and in the same way as senior candidates. Like the seniors, a subcommittee will meet to nominate who will be considered. The finalists from that committee will be voted on by the entire Board of Selectors and will require 80 percent positive support for selection. It would take 11 or more no votes for a candidate not to get elected.
The Classes of 2015, '17 and '19 could have two contributor candidates and one senior while the Classes of 2016 and '18 could have one contributor and two seniors. Starting with the Class of 2020, it will revert to two seniors and one contributor.
There are four former finalists who would be among those who might be favored. Former Niners owner and Youngstown born Ed DeBartolo Jr. has been a finalist the past three years, but has been among the first cuts in the selection meeting when the list goes from 15 to 10.
Former NFL Commissioner Paul Tagliabue was a three-time finalist (2007-09), but the debates about him among selectors have been the most heated. Tagliabue holds the distinction as the last person to make the final five and not receive the 80 percent necessary for selection in 2007. He was eliminated in the first cut from 15 to 10 in 2008 and '09.
George Young, who is known for his success as the general manager of the Giants for 19 seasons, was a finalist from 2003-05. He was among the final six in 2003 but did not receive enough votes.
The addition of a contributor's category also could revive Art Modell's chances of getting considered, which is the last thing that Browns fans and people in Northeast Ohio would want to hear. The late Browns and Ravens owner is a two-time finalist (2002 and '13) but both times was eliminated in the cut from 15 to 10.
The following were also on last year's preliminary ballot -- Bud Adams,, Bobby Beathard, Gil Brandt, Leo Carlin, Otho Davis, Ron Gibbs, Jack Kent Cooke, Robert Kraft, Art McNally, Bill Polian, Steve Sabol and Ron Wolf.
---