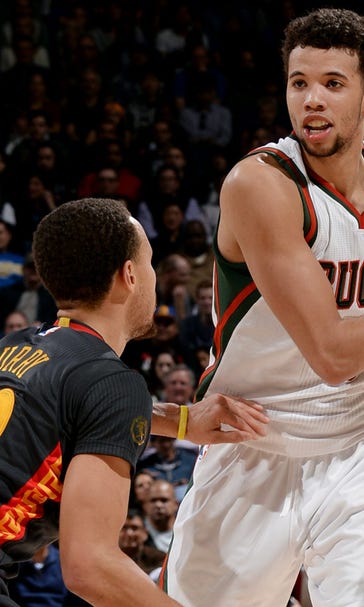 Preview: Warriors at Bucks
BY foxsports • March 28, 2015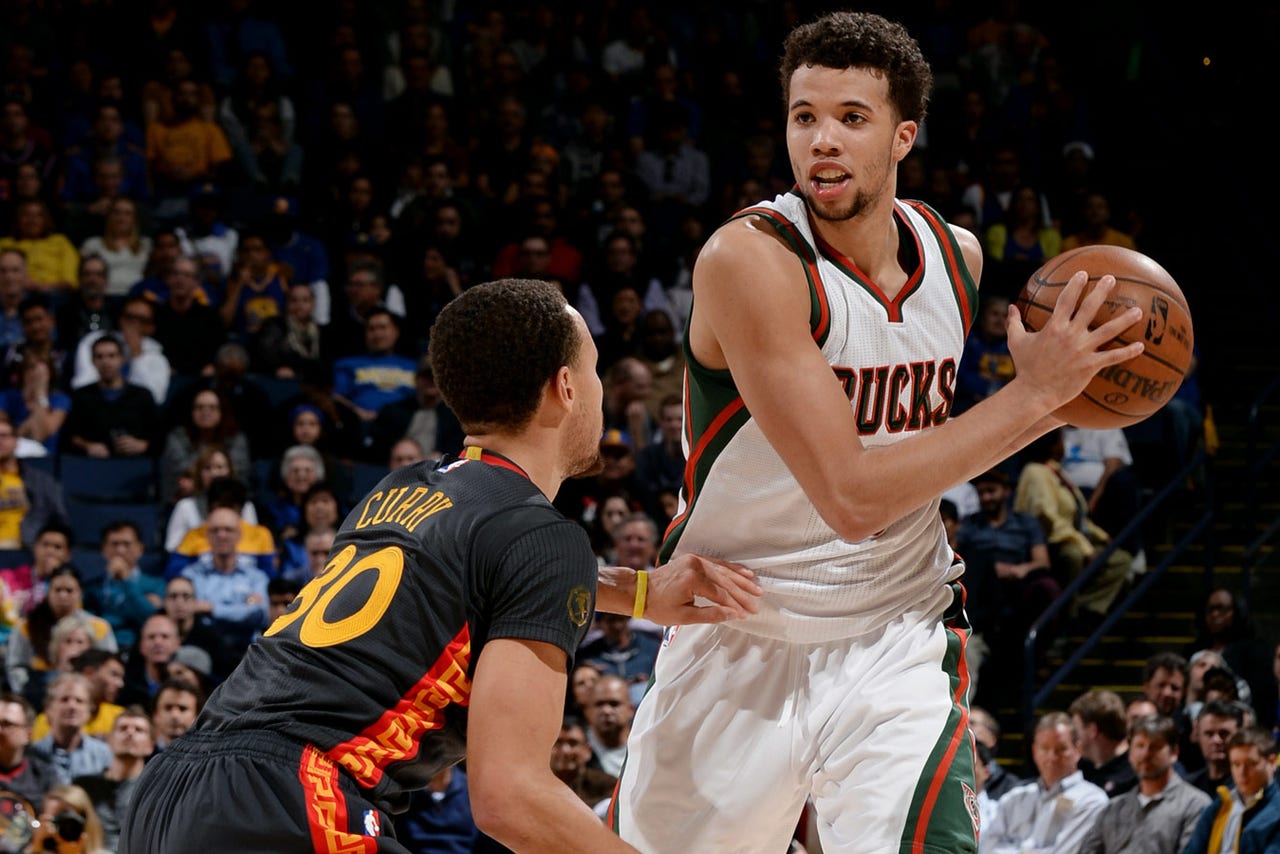 With Klay Thompson back to form and Stephen Curry on a sizzling road tear, the Golden State Warriors are on the verge of adding a few more milestones to their already historic campaign.
The league-best Warriors can wrap up the Western Conference's top seed and become the first team in the franchise's 69-year history to reach 60 victories by extending their winning streak to nine Saturday night against the host Milwaukee Bucks.
Golden State (59-13) tied the 1975-76 team for the franchise's single-season win mark with Friday's 107-84 rout at Memphis. The squad has won by an average of 19.0 points during its third winning streak of at least eight games.
The Warriors, who have already clinched their first division title in 39 years, cut their magic number to one to clinch the top seed in the West.
"We defend like crazy. We take care of the ball. We move the ball," coach Steve Kerr said. "It's a pretty simple formula. It's not that simple to execute, but our guys are doing it real well."
Thompson found his stroke against the defensive-minded Grizzlies, finishing with 28 points on 6-of-9 shooting from beyond the arc. He had scored a combined 24 over his prior two games after missing three due to an ankle injury.
Curry led the way Friday with 38 points and 10 assists while hitting 8 of 12 from 3-point range. He's averaged 34.0 points and made 31 of 54 (57.4 percent) from 3-point range over his last five games.
The MVP candidate was having one of his worst games of the season against Milwaukee before turning things around March 4. He missed eight of his first 10 shots before later sinking three straight 3s in the fourth quarter of a 102-93 home win.
Curry has scuffled at the Bradley Center, though, averaging 16.0 points on 31.4 percent shooting in his last three visits.
Khris Middleton's buzzer-beater and Ersan Ilyasova's career scoring night has the young Bucks (36-36) feeling confident again entering a stretch against Golden State, Atlanta and Chicago.
Milwaukee had dropped six in a row and 13 of 16 before Middleton's 3-pointer gave the team an 89-88 home win over Miami on Tuesday. Ilyasova then scored 34 while hitting five 3s in Thursday's 111-107 victory over visiting Indiana.
Middleton, who had 17 points against the Pacers, is scoring 17.5 per game over his last 25. Ilyasova also has stepped up by averaging 21.8 points and 9.0 rebounds while going 12 for 20 from beyond the arc over his past four.
After their first back-to-back wins in five weeks, the Bucks own a three-game lead over the Heat for East's sixth seed.
"You're in the sixth spot until someone overtakes you or tells you you're not in the sixth spot - then you have to be concerned," coach Jason Kidd said. "(The guys) understand that the last two games were big, but they're all big."
The Bucks limited Curry and Thompson to 11-of-32 shooting from the field earlier this month, but Draymond Green torched them for 23 points and 12 rebounds while hitting four 3-pointers. He became the first Warriors player with at least 20 points, 10 rebounds, five assists, three blocked shots and three steals since Donyell Marshall on March 10, 2000.
Golden State (16.5 per game) and Milwaukee (17.1) are both among the league's leaders in forcing turnovers, and the Warriors coaxed the mistake-prone Bucks into 23 giveaways in the first matchup.
---