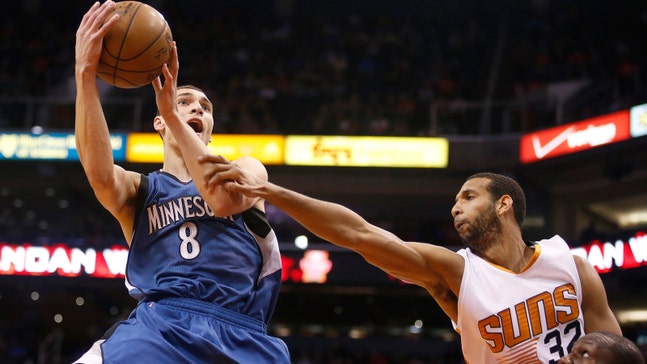 Preview: Timberwolves at Suns
Published
Mar. 14, 2016 7:00 a.m. EDT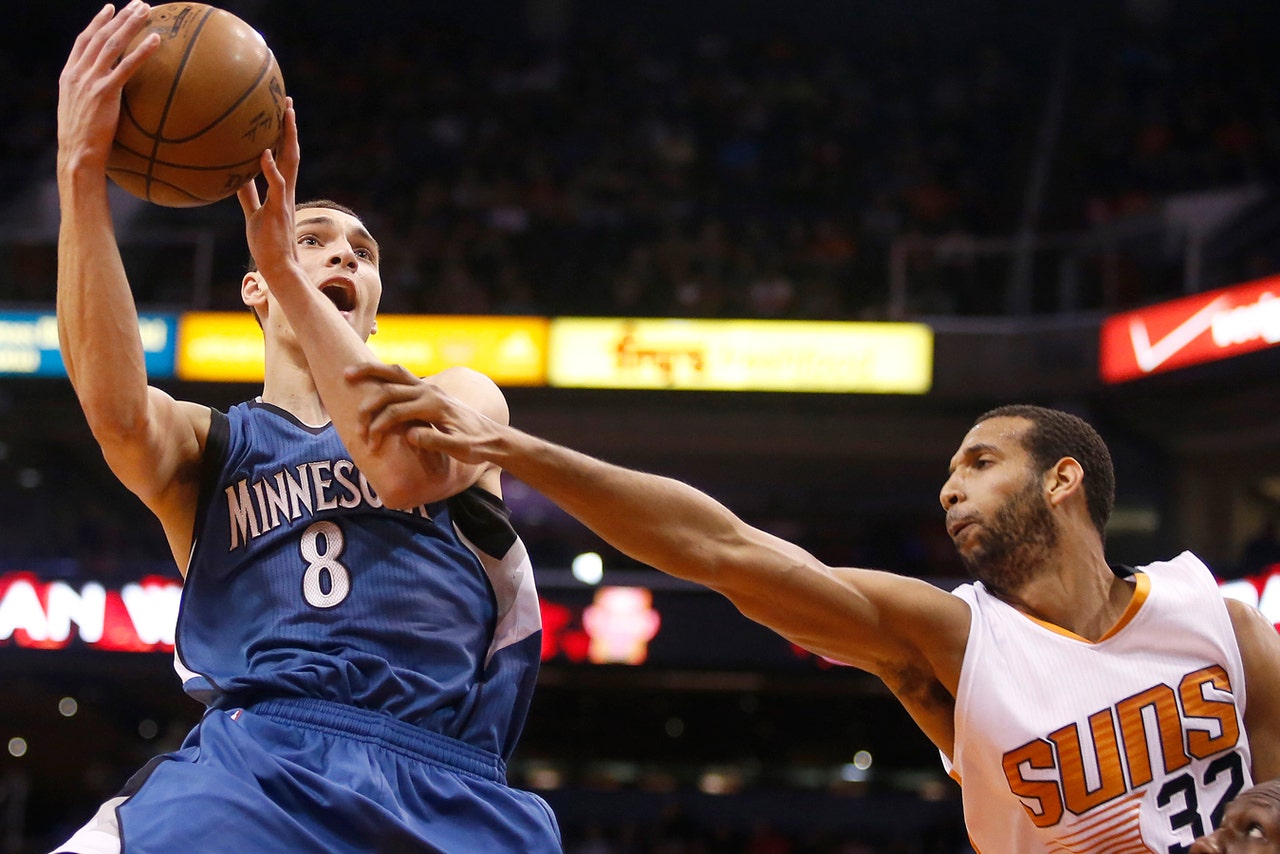 The Minnesota Timberwolves opened their road trip by stunning one of the top teams in the Western Conference. They'll next face an opponent that's below them in the standings.
The Phoenix Suns, though, hung in against the league's best team in their latest game and will try to bounce back with a fourth consecutive home victory over the Timberwolves on Monday night.
Ricky Rubio's 3-pointer with 0.2 seconds left sent Minnesota (21-45) to a 99-96 victory over Northwest Division-leading Oklahoma City on Friday, its fourth in 25 road games and second in seven overall contests. Gorgui Dieng scored a career-best 25 points and the Timberwolves forced a season-high 24 turnovers in the opener of a four-game trek after getting nine in a 116-91 loss to San Antonio on Tuesday.
They allowed an average of 112.6 points in their previous 16 games.
"Think about it, (the Thunder are) averaging 110 points a game and we held them to 14 points below their average," coach Sam Mitchell said. "For these guys to step up and take the challenge on the road, and this is a tough building to play in, it was just a great win for us."
Minnesota next faces a team that's lost 33 of 38 overall and 16 of 19 on its own floor. The Suns (17-49), however, came within 5:41 of ending Golden State's NBA-record home win streak Saturday, succumbing 123-116 after leading by 10 late in the third quarter.
"They're a finished product. They're competing for championships. We're building and we're stuck in the beginning of our process, but we've had the right attitude and we're moving forward," Phoenix coach Earl Watson said. "We also understand that no one's going to give us anything in this league. We have to earn it. We're trying to build a reputation of playing hard."
Brandon Knight matched a career high with seven 3-pointers and scored 30 points in his first start since a nearly two-month absence due to a groin injury. He had 10 points and shot 2 of 9 in a 116-98 loss at Denver on Thursday.
"We saw the difference he makes on our team," Watson said.
Knight also made seven 3-pointers and scored 25 points in a 108-101 home win over the Timberwolves on Dec. 13. He had 20 points in a 117-87 defeat at Minnesota on Jan. 17.
The Timberwolves shot 56.5 percent in that game en route to their second victory in the past seven matchups.
Zach LaVine scored 28 points in the Minnesota's latest visit to Phoenix. He had nine Friday after averaging 18.7 in his previous seven contests.
Timberwolves leading scorer Andrew Wiggins has averaged 23.5 points in the last four games, going 6 of 11 from 3-point range.
---