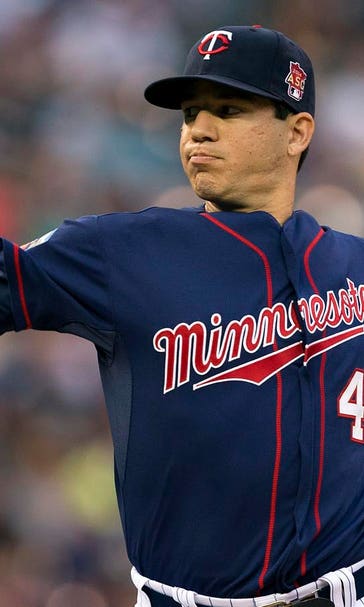 Preview: Royals at Twins
April 16, 2015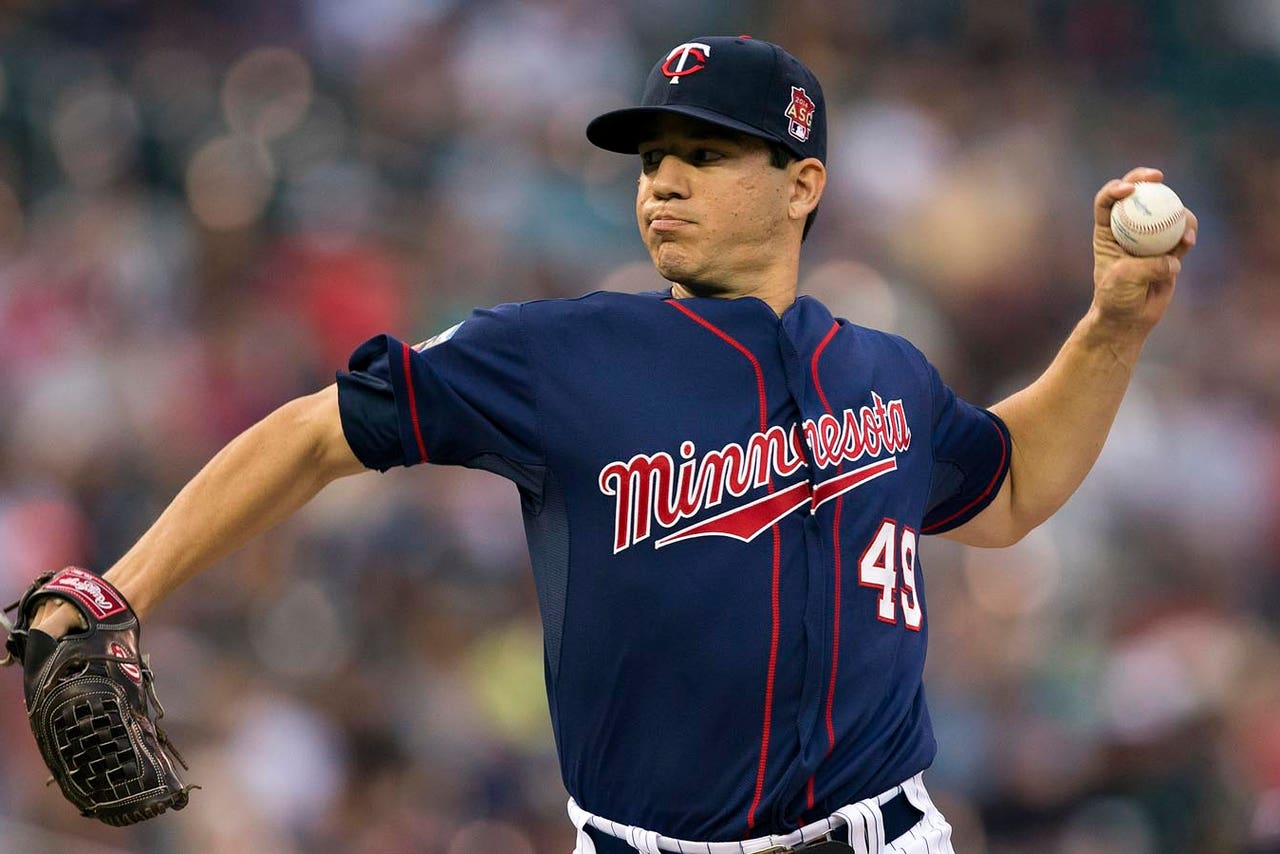 No less confident, the Kansas City Royals are moving on from their first defeat.
They'll do so in this decisive series finale against the Minnesota Twins on Thursday at Target Field.
Kansas City (7-1) averaged 7.4 runs while opening with seven wins for the second time in club history, but managed nine singles in its lowest-scoring game of the young season in Wednesday's 3-1 defeat.
"I think they knew they were going to lose at some point," said Minnesota's Kyle Gibson, who allowed a run and didn't walk a batter in 6 2/3 innings.
The last team in the majors to lose, Kansas City played its first game since placing outfielder Alex Rios on the disabled list with a broken bone in his left hand. General manager Dayton Moore said the Royals don't have a timetable for his return.
"I'm going to do my best to do what I can to shorten up the time," said Rios, who was batting .321 with a homer and eight RBI through his first seven games with his new team.
"It's going to depend on the bone itself, but I'm going to work on everything that I can to help the healing process a little more."
The Royals aren't beating themselves up over their initial defeat.
"There's going to be nights like this," first baseman Eric Hosmer said.
After Edinson Volquez lasted 7 2/3 innings and allowed two of the three runs on a fourth-inning homer to Oswaldo Arcia, Jason Vargas takes the mound looking to continue his recent success against Minnesota (2-6).
The left-hander went 3-0 with a 0.96 ERA in four starts versus the Twins last season. All three runs he yielded in those games came on two homers at Target Field.
One of the two runs Vargas allowed in six innings of his season debut in Friday's 4-2 win over the Los Angeles Angels came via the long ball.
The Twins will hand the ball to Tommy Milone, who went 0-1 with a 7.40 ERA in five starts after Minnesota acquired him from Oakland at last season's trade deadline. The left-hander yielded two hits and struck out seven over 7 2'3 innings of a 6-0 victory over the Chicago White Sox on Friday.
"Tommy's Mr. Consistency. He's not going to overpower you," catcher Kurt Suzuki told the Twins' official website. "He's going to come up with four above-average pitches, come right at you, throw strikes, throw in the corners, mix it up and keep you off balance."
Milone hopes to fare better against the Royals after allowing 11 runs - nine earned - and 13 hits over 6 2/3 innings while going 0-1 in two 2014 matchups.
Kansas City's Alcides Escobar went 2 for 4 with a triple against Milone last season, and raised his average to .412 with three hits Wednesday. The veteran shortstop is batting .419 during a 17-game regular-season hitting streak.
Minnesota's Joe Mauer has a hit in all but one game this season, and is batting .407 against Vargas.
Arcia is 4 for 20 in 2015, but homered off Vargas last year.
---