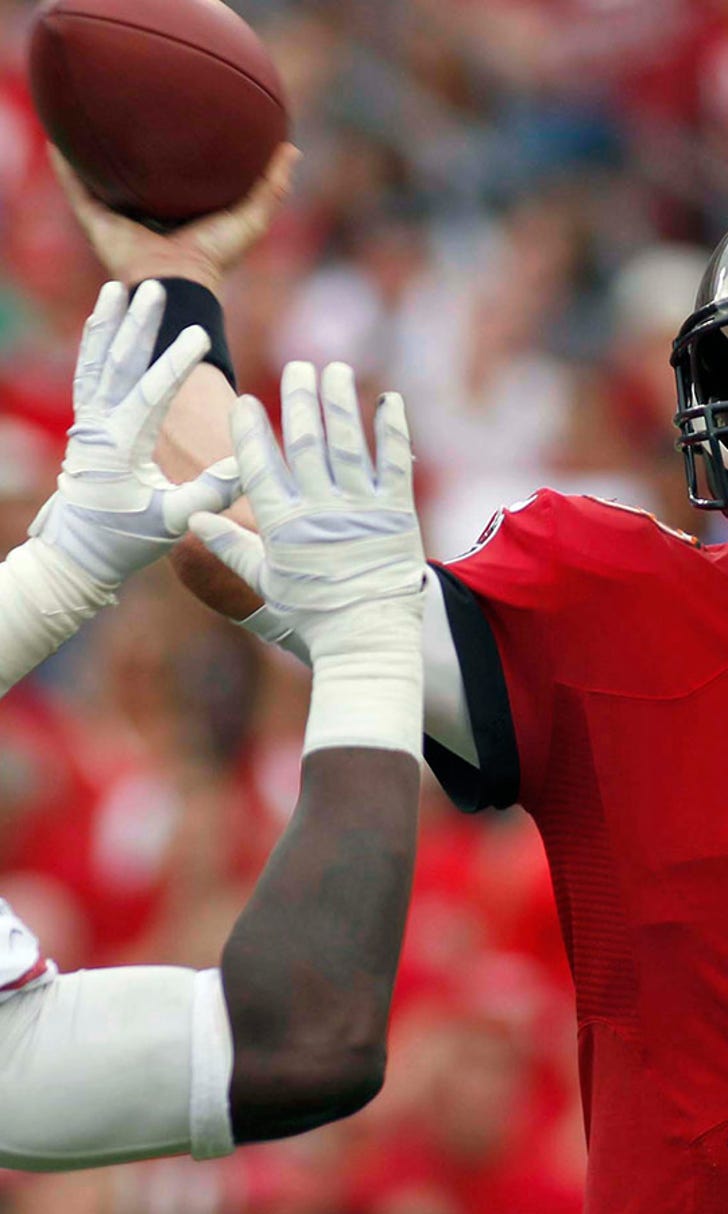 Preview: Playoff droughts continue, but Rams and Bucs have shown signs of life lately
BY foxsports • December 19, 2013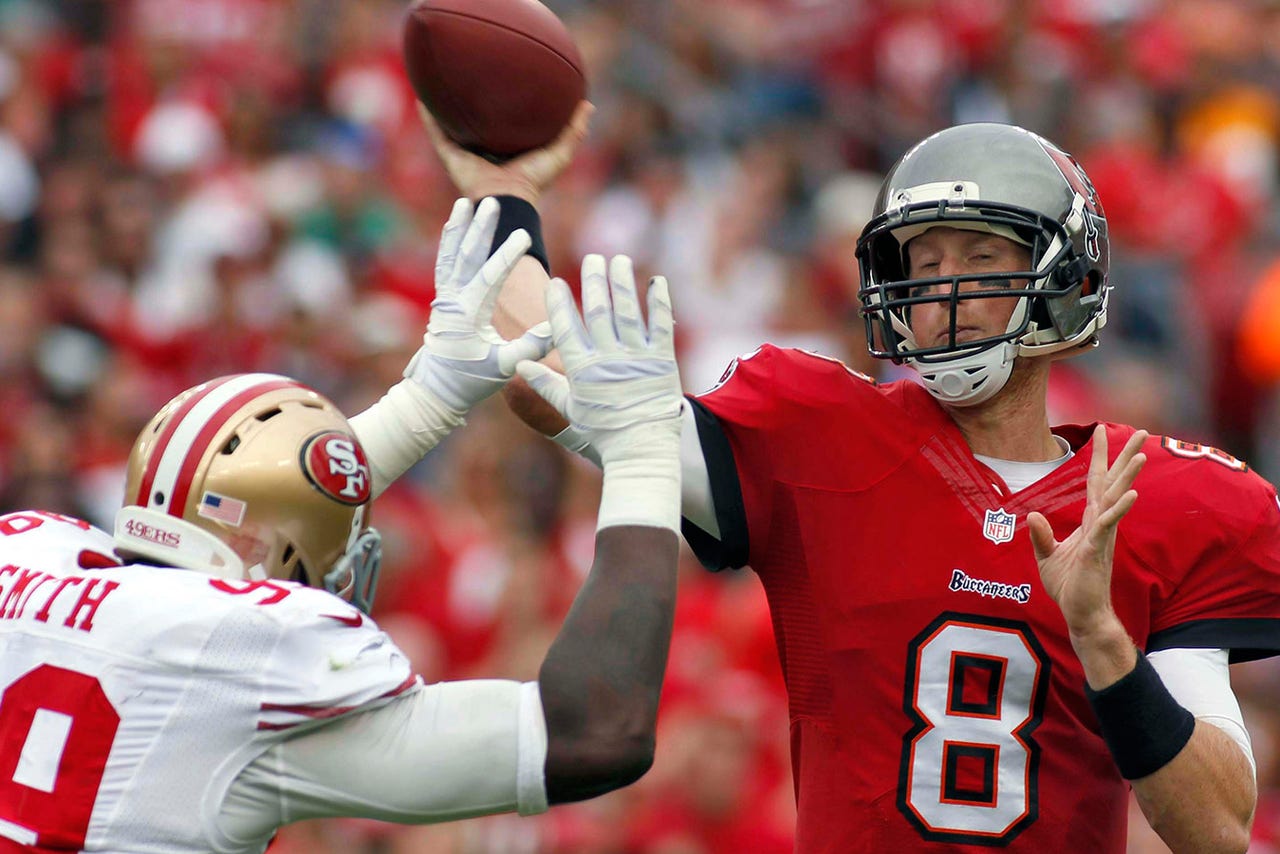 The NFC teams with the longest playoff droughts have ensured that their runs of futility will extend for another season.
There are some signs of improvement, however, for the St. Louis Rams and Tampa Bay Buccaneers in recent weeks heading into Sunday's matchup at the Edward Jones Dome.
St. Louis (6-8) hasn't been to the postseason since the 2004 campaign, while Tampa Bay's last playoff appearance came after the 2007 season.
Optimism for the future is possible for both teams. The Rams have won three of their last five games and the Buccaneers have won four of six since an 0-8 start.
Neither team is using the quarterback with whom it began the season. Sam Bradford is out after season-ending knee surgery and Josh Freeman was cut by Tampa Bay (4-10) on Oct. 3.
Those two were under center in Week 16 last season in St. Louis' 28-13 road win. Freeman was sacked five times and threw four interceptions, with Janoris Jenkins running one back 41 yards for a touchdown.
Tampa Bay will visit St. Louis for the first time since 2004, with Mike Glennon looking to bounce back after an uneven performance. Glennon was sacked four times and finished 18 of 34 with two touchdowns and an interception in last Sunday's 33-14 home loss to San Francisco.
The Buccaneers had a season-low 183 yards. They are last in total offense with 305.9 yards per game and have converted on a league-worst 32.0 percent of third downs.
Tampa Bay has gone 1 for 10 on third down in its last two losses.
"I think the biggest problem is first and second down and getting into those third-and-longs," Glennon said. "In the NFL when you get in third-and-long situations, it's almost impossible to get that first down."
Glennon has been sacked 14 times in the last four games. He will have to be wary of Rams defensive end Robert Quinn, who leads the NFC with 15 sacks and has forced a league-best seven fumbles.
"He's as good at tomahawk chopping the backside of the quarterback, you haven't seen a guy do it with that effectiveness since LT (Hall of Fame New York Giants linebacker Lawrence Taylor)," Bucs coach Greg Schiano said. "LT used to -- wap -- knock that ball out with a vicious tomahawk chop. He's bringing it that way."
The Rams tied for the league lead with 52 sacks a year ago and have 42 to tie for fifth this season.
Quinn dropped Drew Brees twice in last week's 27-16 victory over New Orleans. The Rams held the high-powered Saints out of the end zone until the fourth quarter.
"There's a lot of character," said Quinn, who will likely match up with Bucs tackle Donald Penn, who is tied for second in the NFL with 9 1/2 sacks allowed. "We don't have much to play for except for the fun of it, and guys aren't giving up or hanging their heads."
Rookie Zac Stacy rushed for 133 yards on 28 carries with a touchdown and Kellen Clemens threw two touchdowns for the Rams, who are seeking to win five games at home for the first time in three years.
Stacy leads all rookies with 854 rushing yards, and his six touchdowns on the ground have come in the last six games.
"He never takes negative runs," Clemens said. "If it's there, he hits it. If it's not there, he creates a hole."
Fellow rookie Tavon Austin's status is uncertain after he did not practice Wednesday. There was good news for the receiver since he is no longer in a walking boot.
Rams coach Jeff Fisher expects a difficult test from the Bucs.
"They were close in some games despite the fact that they lost eight straight, then you come back and they win four out of their last six and beat some good football teams," he said. "They hung in there.
"Their defense is playing with discipline. They're getting a lot of turnovers. They run the football and the quarterback's throwing the ball well, so it's a talented team. It's a very dangerous team at the end of the season."
---