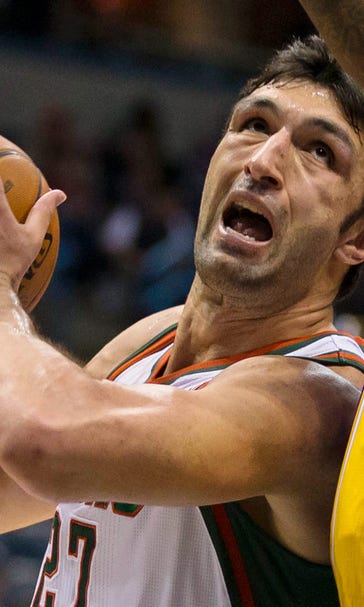 Preview: Lakers at Bucks
BY foxsports • February 4, 2015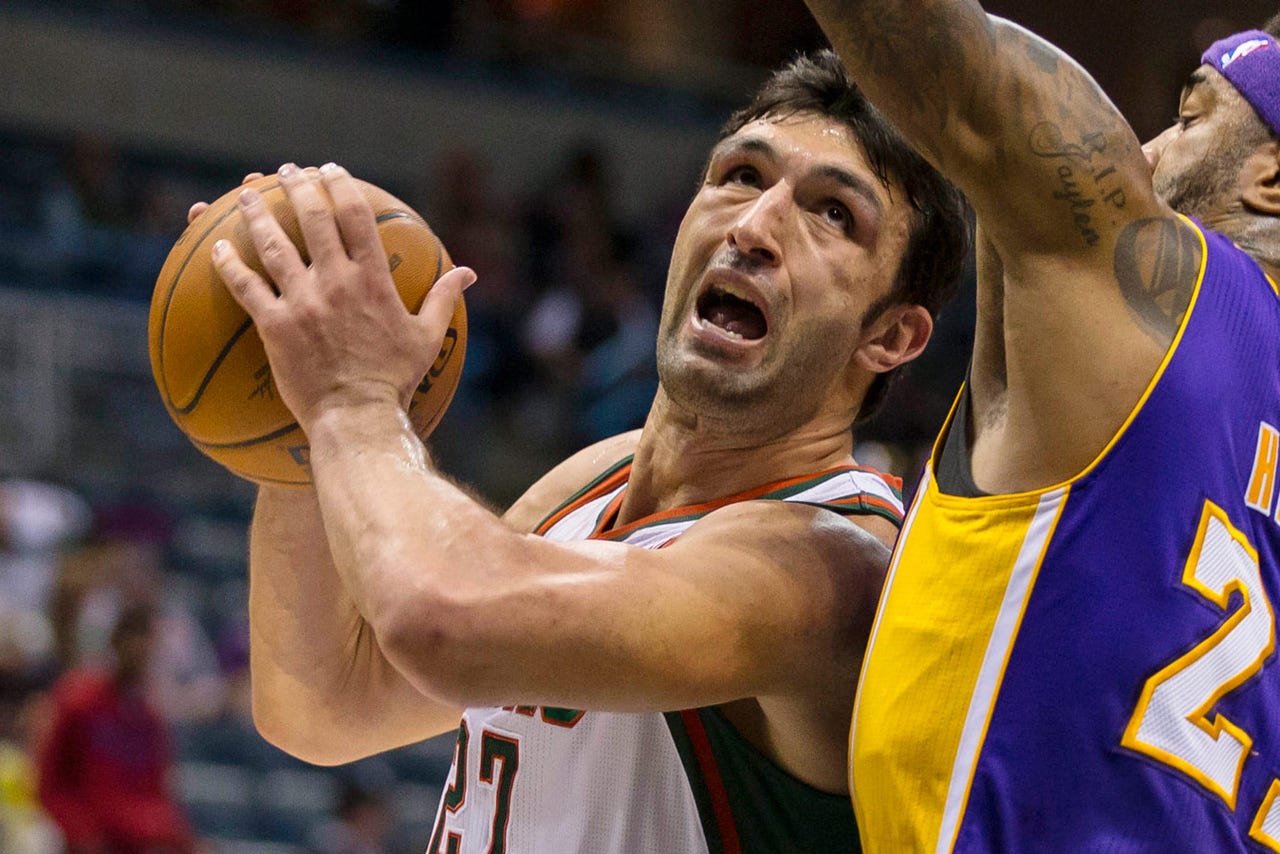 Although both clubs have sustained major injuries, the surprising Milwaukee Bucks continue to find ways to win while the Los Angeles Lakers remain near the bottom of the Western Conference.
Leading scorer Brandon Knight could be out again as the Bucks look to extend their longest winning streak in almost three years Wednesday night against a Lakers team seeking its first road win since December.
Already playing without Jabari Parker, Larry Sanders, Ersan Ilyasova, Zaza Pachulia and Kendall Marshall, Milwaukee (26-22) didn't have Knight available Monday for the first time this season because of a sore right quadriceps muscle. Even without the point guard, averaging 17.7 points and 5.3 assists, the Bucks pulled off an 82-75 road win over Atlantic Division-leading Toronto.
While Parker is out for the season and Sanders is on a 10-game drug suspension, Knight is reportedly questionable for this game along with Ilyasova (groin) and Pachulia (calf).
Knight's potential absence could be costly against the Lakers. He totaled 67 points to help Milwaukee sweep last season's two-game series for the first time since 2006-07.
Khris Middleton had season highs of 25 points and nine rebounds Monday as the Bucks won their fourth straight despite losing O.J. Mayo to a second-quarter ejection. It was the fewest points they've allowed all season.
"It was a good win," center John Henson said. "We figured out a way to win with three or four guys down."
The Bucks haven't won five in a row since a six-game run in March 2012.
While Jared Dudley has averaged 16.3 points with nine 3-pointers in three games since joining the starting lineup, Middleton has stepped up to score 17.6 per game and hit 12 of 19 from 3-point range in his last five.
"(Middleton has) been great," coach Jason Kidd said. "He's been playing at a really high level offensively and defensively."
The Lakers have likely lost Kobe Bryant for the season and now could be missing Jordan Hill for an extended period after he suffered a quad injury in Sunday's 92-80 loss at New York to open a four-game trip.
Hill, who has flown back to Los Angeles, had a season-high 26 points and 12 rebounds to help the Lakers (13-35) end a nine-game skid with a 123-118 double-overtime win over Chicago on Thursday.
Nick Young was available in New York but held out for a third straight game because he couldn't cut on his sprained right ankle. He's averaged 19.0 points in his last four versus Milwaukee.
The possible absences of Hill and Young would make it tougher for Los Angeles to win on the road, where it has lost seven straight while averaging 81.7 points on 37.3 percent shooting. That doesn't bode well heading into a matchup at Milwaukee, which is 17-0 when holding opponents below 90.
"We're getting some shots," said guard Jordan Clarkson, averaging 18.3 points over his past three games. "We just have to knock them down."
The Lakers' only win in their last 12 road games came at Denver on Dec. 30, and the only West team with a worse road record (6-18) is also the only one below them in the conference - Minnesota.
Carlos Boozer, who had 19 points and 10 rebounds Sunday, has averaged 18.7 points and 12.7 boards over a string of seven consecutive double-doubles against the Bucks dating to his time with the Bulls.
Milwaukee has won five of six against the Lakers.
---