Preview: Jeff Locke still looking for 1st win as Marlins take on Cardinals
BY The Sports Xchange • July 4, 2017
TV: FOX Sports Florida
TIME: Pregame coverage begins at 6:30 p.m.
CAN'T GET TO A TV? WATCH IT LIVE ON FOX SPORTS GO

ST. LOUIS -- Max Scherzer can act as a speed bump to anyone's winning streak.

The St. Louis Cardinals found out that hard truth Sunday night when they managed no runs and two hits and fanned 12 times against the potential National League All-Star starting pitcher in a 7-2 loss to the Washington Nationals that snapped a four-game winning streak.



"He was very good and didn't make a lot of mistakes," St. Louis manager Mike Matheny said. "He had the stuff to make up for it if he did get too much of the plate. It was moving pretty late and hard."

St. Louis will try to regain the momentum it built up in winning six of its previous seven games when it starts a four-game series against the Miami Marlins on Monday night in Busch Stadium.

The Cardinals (39-42) were also playing well when they last saw Miami (36-44) in early May at Marlins Park. The result was a three-game Cardinals sweep in which they tallied 22 runs and jumped into first place in the NL Central for just over a week.

Despite the Sunday night defeat, St. Louis is just 3 1/2 games out of first in a division that no one is grabbing by the throat. The Cardinals will turn to Adam Wainwright in an attempt to mute the Miami bats.

Wainwright (8-5, 5.17 ERA) is coming off a 4-3 win Wednesday night at Arizona, where he fanned eight and scattered eight hits over 6 1/3 innings, limiting the power-packed Diamondbacks offense to two runs.

In his career against the Marlins, Wainwright is 5-2 with a 2.37 ERA, including a shutout last July at home. He faced them on May 9, giving up four runs over 5 1/3 innings in a no-decision as the Cardinals rallied to take a 6-5 decision.

Miami counters with left-hander Jeff Locke (0-4, 5.52 ERA), a one-time All-Star with the Pittsburgh Pirates who is struggling to find success in his first season with the Marlins. After missing the season's first two months due to left biceps tightness, Locke was unable to work more than 5 2/3 innings in any of his six June starts.

Locke absorbed the loss Wednesday night when Miami fell 8-0 to the New York Mets at home, allowing four hits and three runs in 5 2/3 innings with a walk and four strikeouts.

In 11 career outings, 10 of them starts, against St. Louis, Locke is 2-4 with a 4.98 ERA. Third baseman Jedd Gyorko was particularly hard on Locke last year, going 5-for-7 with a pair of homers.

The Marlins come home after a series loss in Milwaukee, although they at least salvaged a game Sunday with a 10-3 romp. Left fielder Marcell Ozuna, who will start the All-Star Game on July 11 in his home ballpark, cracked a pair of homers to give him 22 for the year.

Ozuna's second home run, a 455-foot wallop to left, came after plate umpire Hunter Wendelstedt made him change bats. His first bat had pine tar exceeding 18 inches, almost reaching the barrel.

Miami manager Don Mattingly was on the field for the George Brett pine tar controversy in 1983 when Brett clubbed a two-run homer in the ninth inning against the New York Yankees, only to have it overturned for too much pine tar. The homer was later reinstated by American League commissioner Lee MacPhail.

"I don't worry about a guy who's got pine tar. I know it's not going to help him hit," Mattingly said of Ozuna. "He probably could pick up a 2-by-4 and hit with it."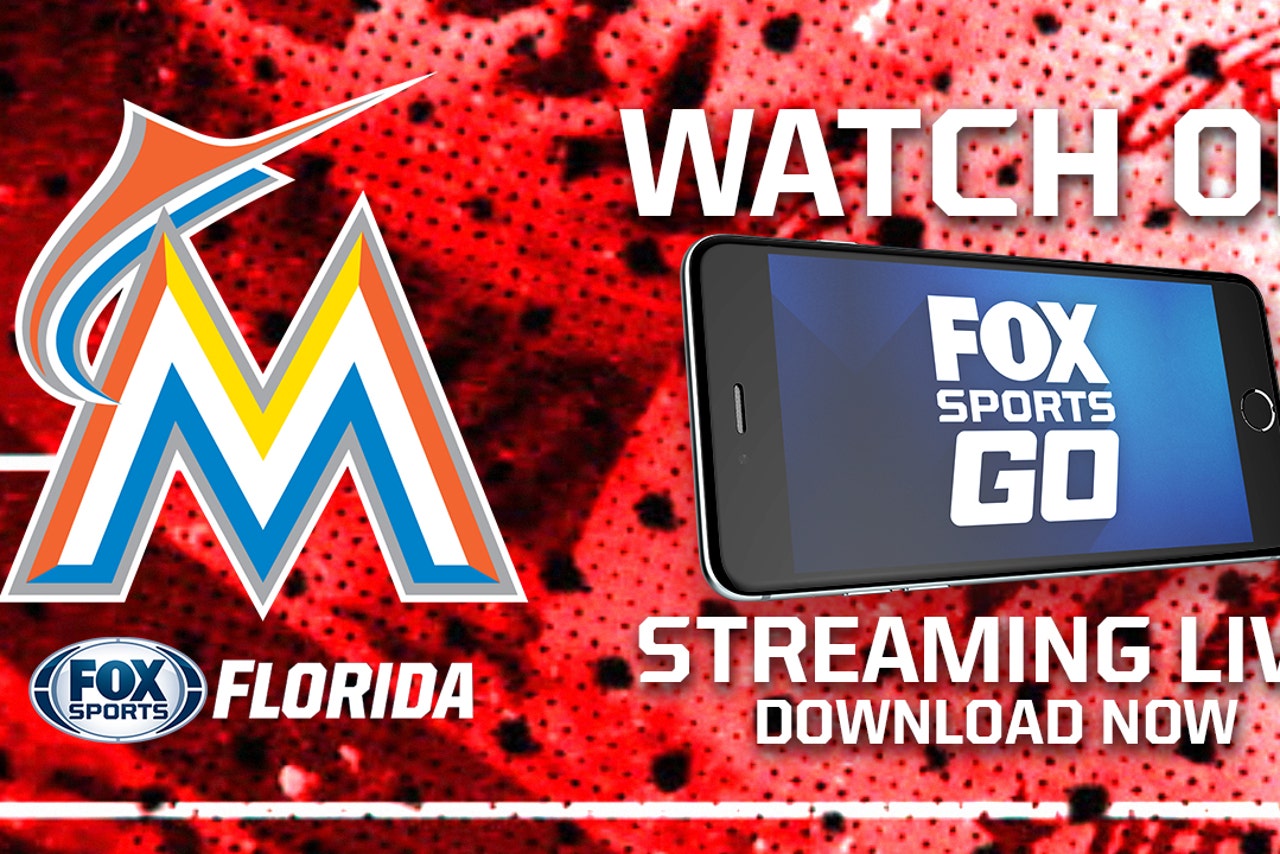 ---