Preview: Heat, Magic square off for 2nd time in 3 days
BY The Sports Xchange • December 30, 2017
TV: FOX Sports Florida; FOX Sports Sun in South Florida
Time: Pregame coverage begins at 6:30 p.m.

CAN'T GET TO A TV? WATCH IT LIVE ON FOX SPORTS GO

The Miami Heat boarded a short late-night flight wondering how they could play poorly at home.

The destination is a meeting with the Orlando Magic, who are hoping to get something going after nearly two months of subpar results.

Miami looks to rebound from its worst home loss of the season Saturday night when it visits Orlando, which is seeking consecutive wins for the first time in more than seven weeks.

Miami (18-17) is 7-4 in its last 11 games after it allowed more than 100 points in losing four of five. During this 11-game stretch, the Heat are allowing 96.8 points while posting a 102.7 defensive rating.

It is what makes the events of Friday even more puzzling for Miami.

To review, the Heat are coming off a 111-87 loss to the Brooklyn Nets in a game that the Heat trailed by as many as 38 points.



The Heat shot a season-low 33.7 percent from the field as most of their key shooters struggled immensely. Goran Dragic was 3 of 12, Wayne Ellington was 2 of 10 and Tyler Johnson was 4 of 15.

"I'm speechless," Heat coach Erik Spoelstra said. "We are an extremely challenging team to figure out. It's tough to recognize our team from the previous game. One game doesn't necessarily carry over to the next.

"We have a Dr. Jekyll and Mr. Hyde quality to us."

It was Miami's third-worst loss, and the Heat got outscored 103-79 in the final 41 minutes after taking an early 10-point lead.

"We started the game well but too much our defense was bad," Dragic said. "Our offense too. They had open 3s. We didn't get back (on defense). It was hard to watch."

While the second night of a back-to-back often is a challenge, the Heat are counting down the hours until tipoff to erase the poor taste from one of their worst showings of the season.

"I wish we could get out there right now," Spoelstra said. "I think the guys in the locker room feel that way. Our approach tomorrow has to feel different. It has to be different, starting with a film session and team meeting to prepare."

Orlando (12-24) is coming off a 102-89 home win over the Detroit Pistons. The Magic are 4-20 in their last 24 games since a 16-point win at Phoenix on Nov. 10.

The dismal stretch has featured two nine-game losing streaks, but Orlando snapped the second nine-game skid by holding Detroit to 33.9 percent shooting from the field and supplemented an effective defense by placing five in double figures.

Among those in double figures were Evan Fournier and Aaron Gordon. Fournier played in his second game after missing the previous eight games with a sprained right ankle, and Gordon returned after a five-game absence with a strained right calf.

"Getting those guys back was a huge lift," Magic point guard Elfrid Payton said. "Nobody likes to lose like we've been losing. It's a relief. And it's a big lift."

The lift provided by Gordon and Fournier can be described as steady and effective. Fournier moved back to shooting guard and produced 17 points in 32 1/2 minutes. Gordon finished with 14 points and seven rebounds in 30 minutes.



"Nineteen points per game plus 19 points per game feels pretty good," Orlando coach Frank Vogel said.

Especially when Nikola Vucevic is just days removed from left hand surgery that will sideline him for six to eight weeks.

Bismack Biyombo (12 points and 13 rebounds) started in place of Vucevic for the second straight game and will be matched up against the Heat's Hassan Whiteside, who scored 17 points in 20 minutes Friday during his second game since his return from a knee injury.

Saturday is the third meeting between the teams. Orlando shot 47.8 percent and placed six players in double figures in a 116-109 home win over the Heat in its season opener on Oct. 18. On Tuesday, the Heat forced 10 turnovers in the third quarter and erased a double-digit deficit to post a 107-89 home win over the Magic.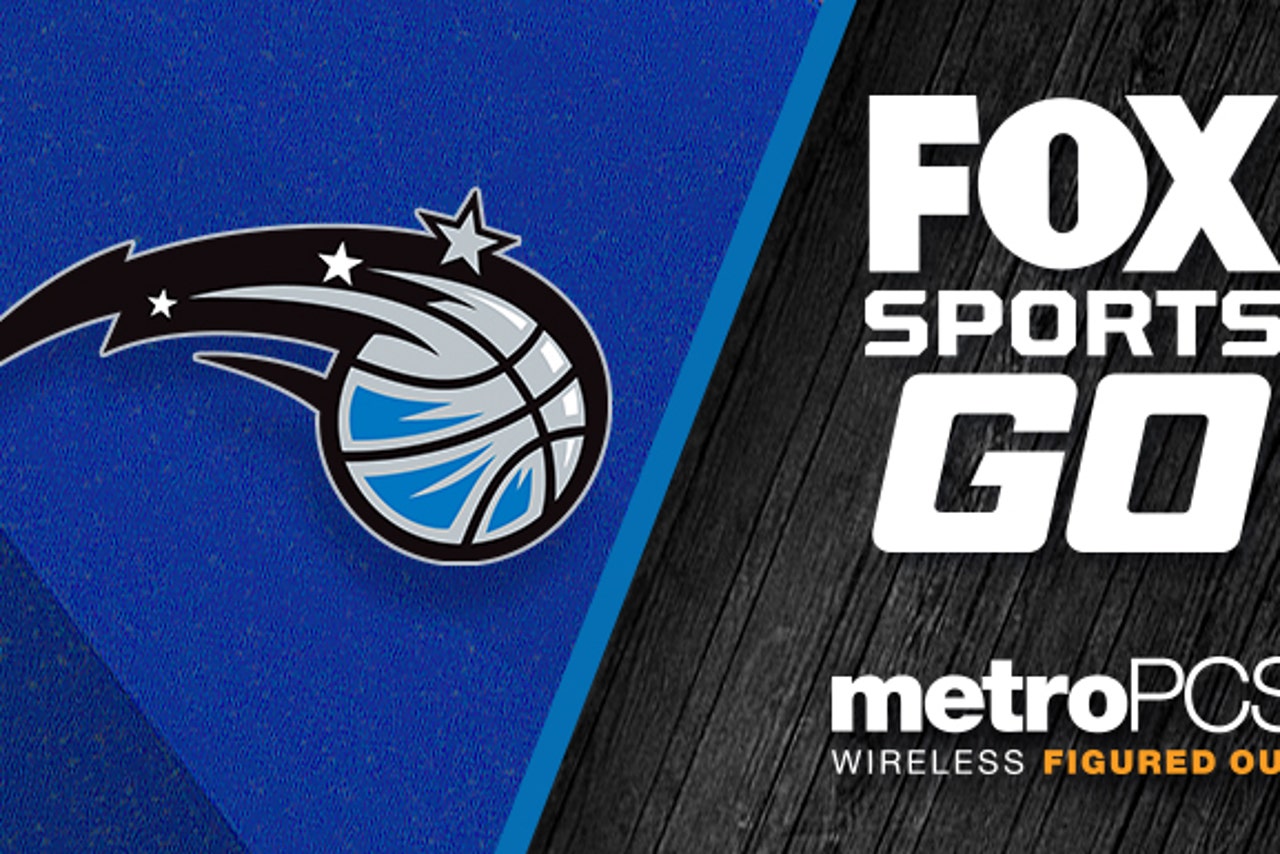 ---