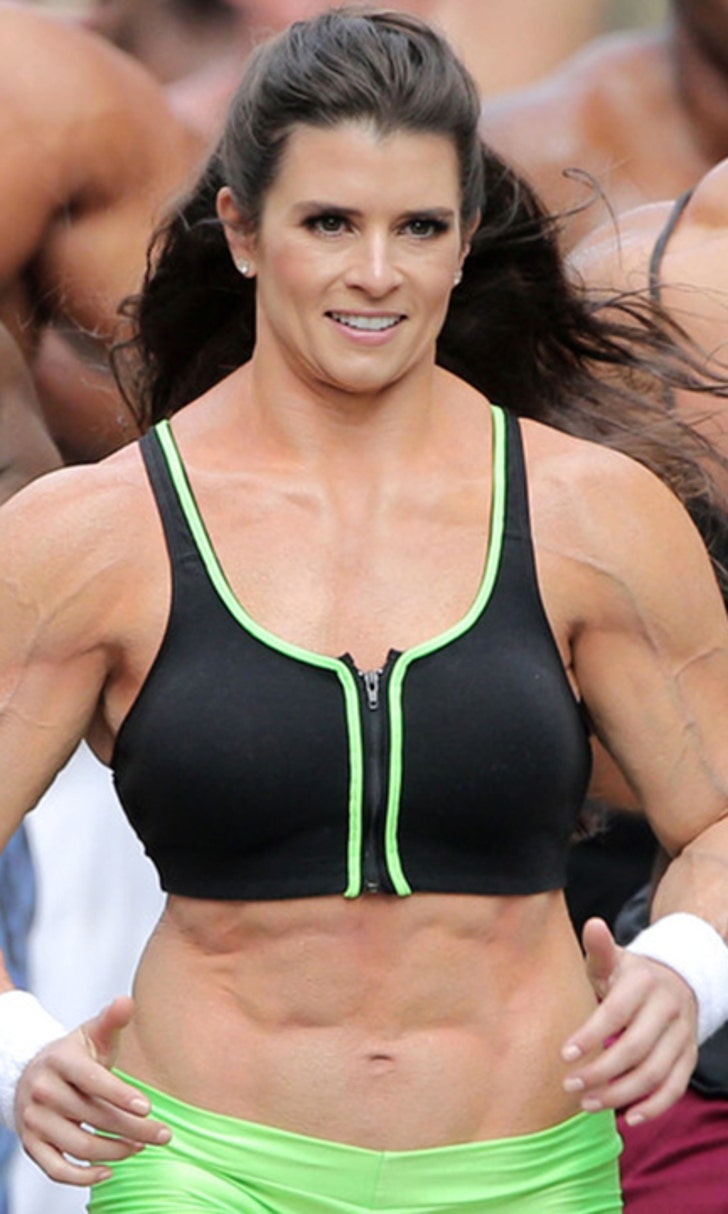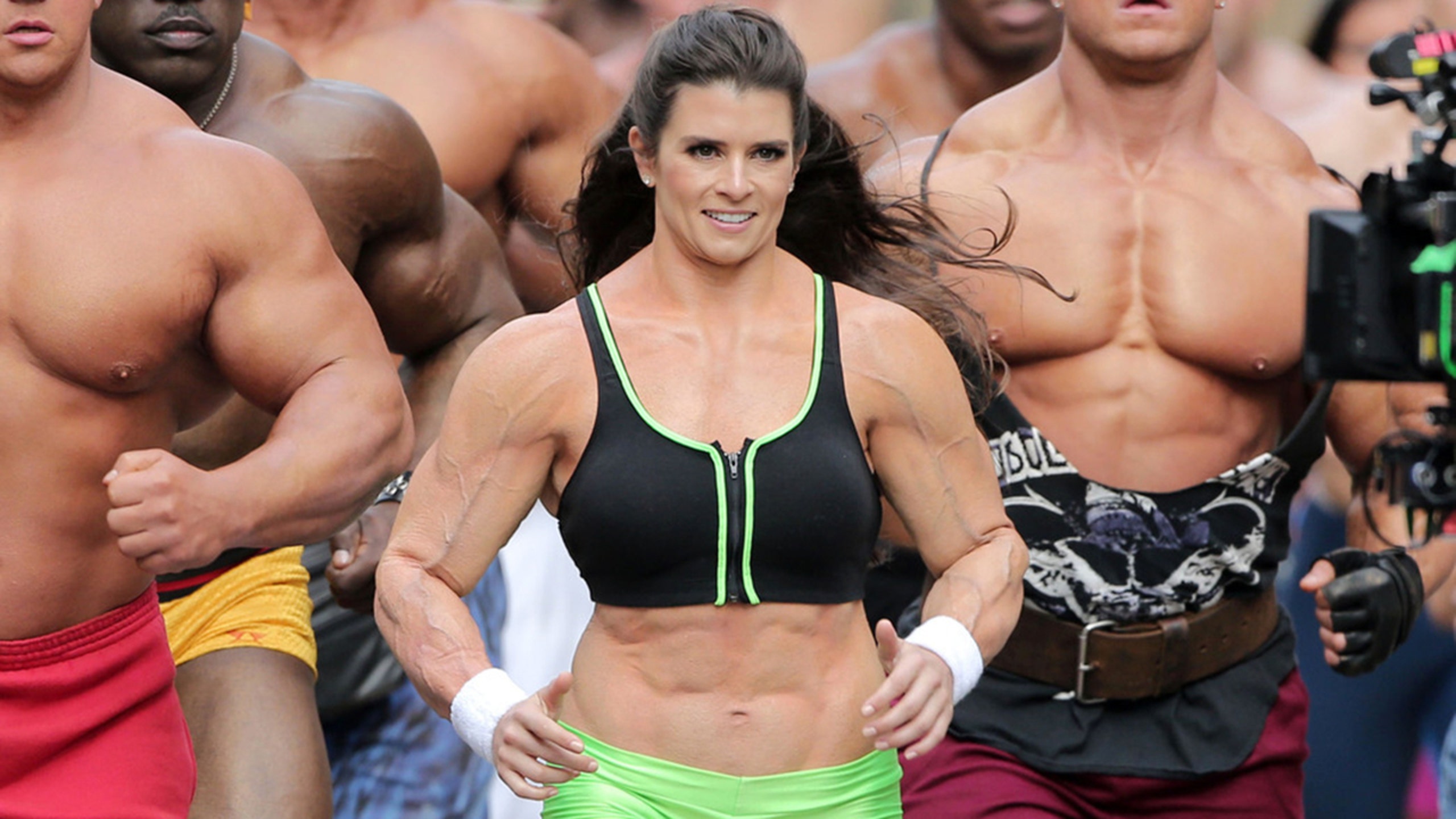 Potty time: Danica discusses 'unique' quality of GoDaddy Super Bowl muscle suit
BY foxsports • January 28, 2014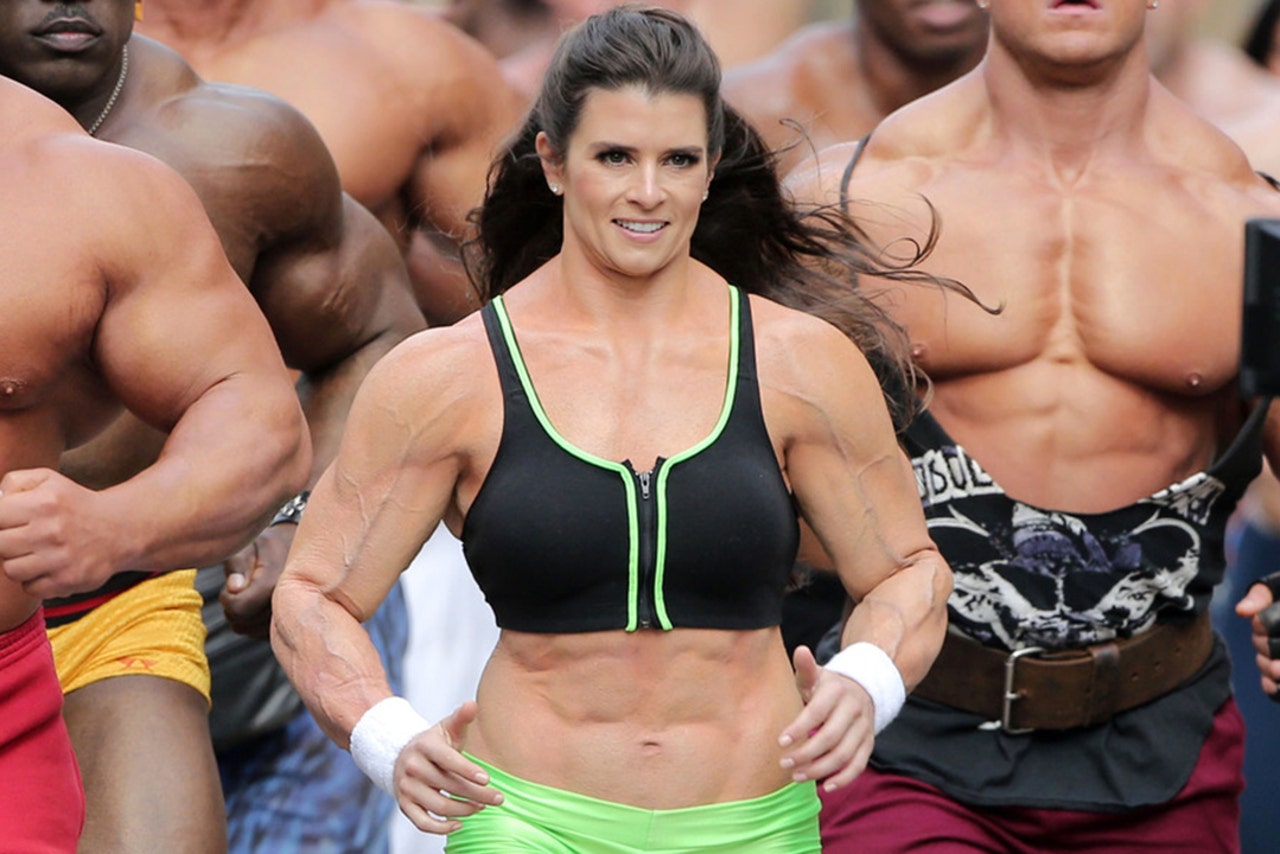 When this year's GoDaddy commercial airs on FOX Sports' broadcast of the Super Bowl, you won't see scantily clad models, you won't see women ripping their shirts open, and you won't see a nerd making out with one of the most attractive models on the planet.
Instead, you'll see Danica Patrick like you've never seen her before: as a buff, cut bodybuilder.
While Shake and Bake's coverage of Danica's GoDaddy body builder suit is nothing new, she described the experience of wearing it during Monday's NASCAR Sprint Media Tour in Charlotte, N.C.
"I'm always up for pretty much whatever," Patrick said of her long-time racing sponsor. "They've done some creative things, but this one was definitely one of the most interesting, I thought."€
Taking a total of four hours to put on, Patrick described the muscle suit as "extremely tight" and said it cut off the circulation to her arms, making her hands feel "like sausages by the end of the day."
That wasn't the worst part, however.
One of the age-old questions about race car drivers is what they do during a race if they have to use the bathroom. Well, what happens if you're in a muscle suit that took four hours to put on?
Danica found out all too well.
"I was in the suit for seven hours. I didn't pee once," she said. "This might be vivid, but there was a zipper down below, and they gave me a funnel to put down there. I'm just going to say, I couldn't do it. It wouldn't happen. It was like I was wearing clothes, it just felt wrong."
Patrick was OK with the fact she couldn't use the bathroom, though, as she was too busy enjoying the way she looked.
"On the other hand, it didn't really matter if I had to go to the bathroom, my abs were spray painted on," she joked. "I could have had a food baby in there and it wouldn't have mattered."
The long-time GoDaddy representative said she enjoyed the experience working with and getting to know the body builders, and was inquisitive about their workout routine.
"At the end of the day, some people are just gifted to look like that," she said. "For me, it only took four hours."
---