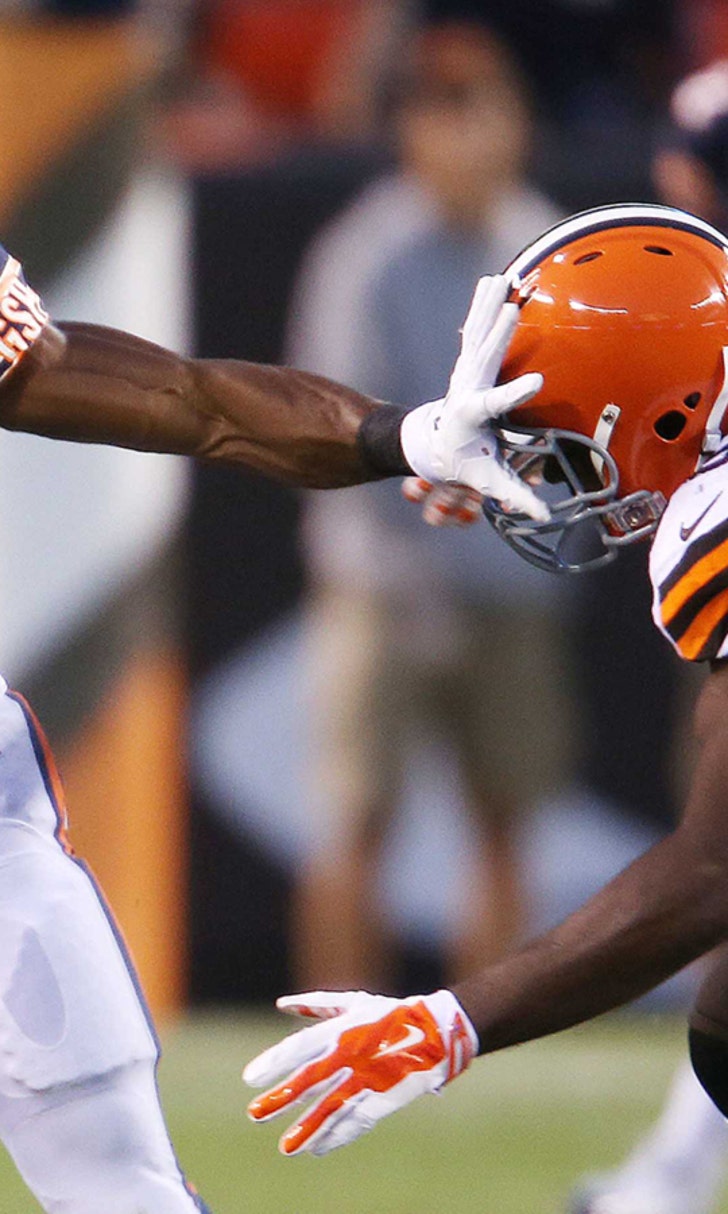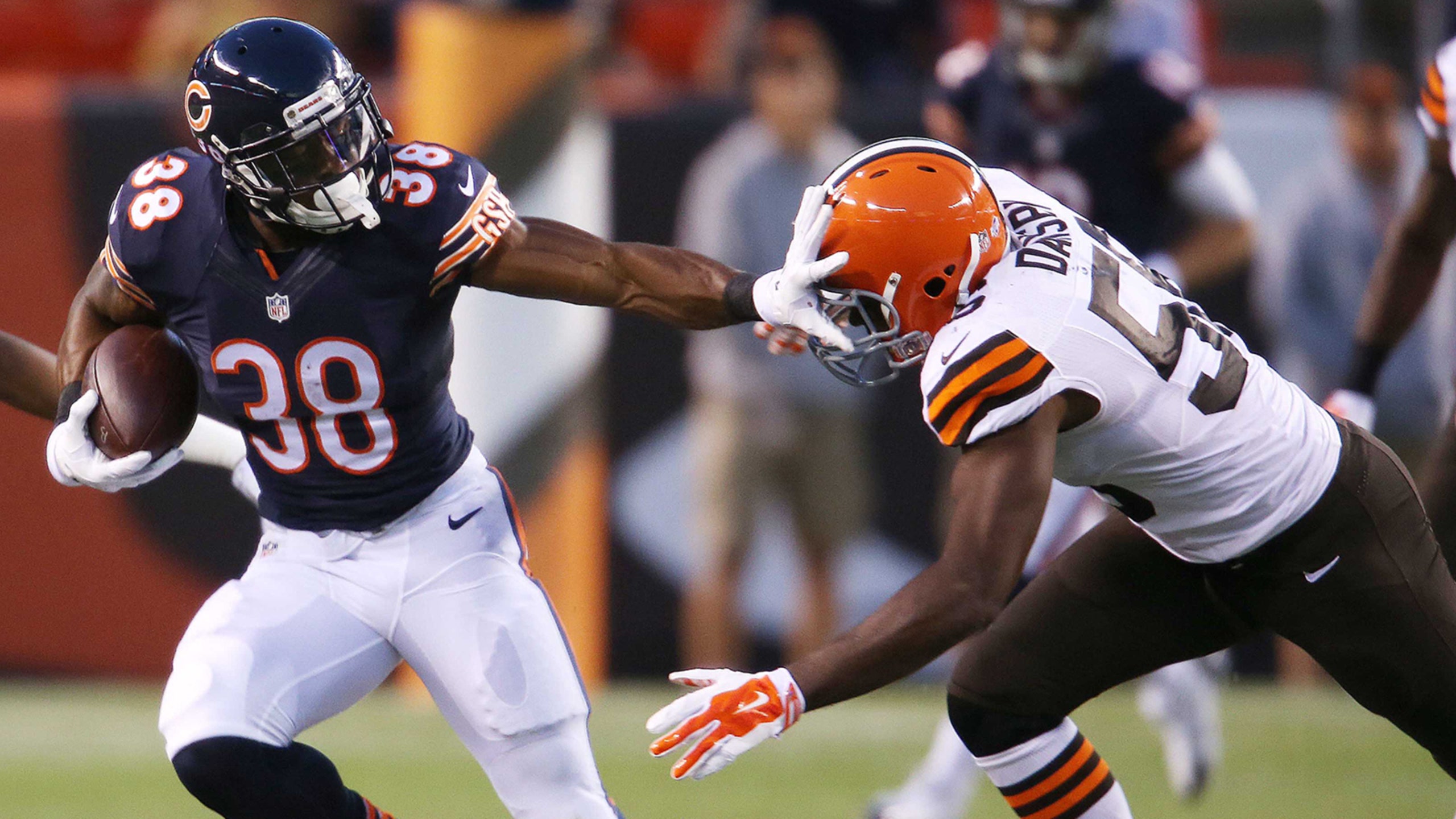 Porous run defense plaguing Browns, again
BY foxsports • October 23, 2014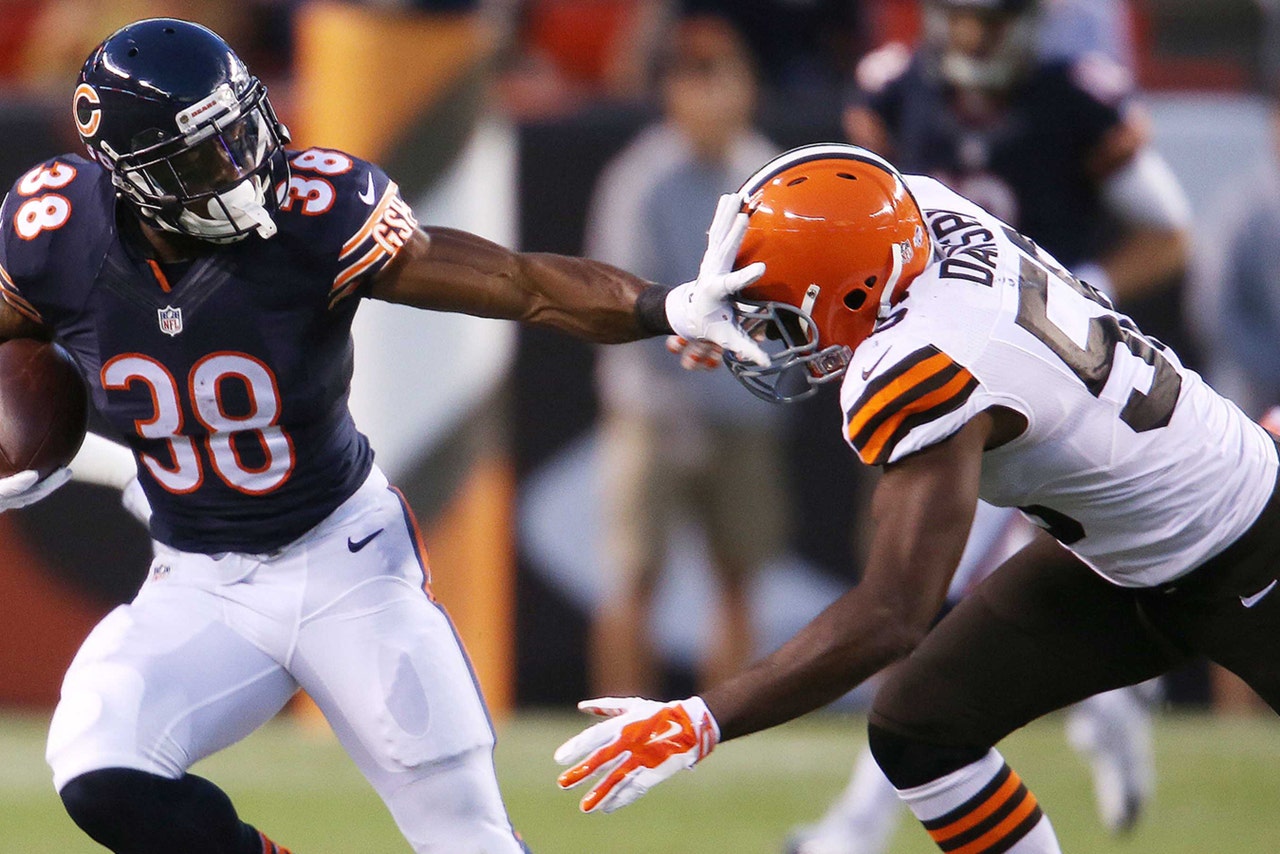 BEREA, Ohio -- Numbers sometimes lie in the ever-changing NFL.
The Cleveland Browns haven't really stopped the run in 16 years. These last six games have been especially bad.
The Browns are giving up an NFL-worst 155.5 yards rushing per game and 5 yards per carry.
There's no twisting or spinning those numbers. They're getting gashed.
"We don't have any excuses," Browns inside linebacker Karlos Dansby said. "This is the truth and the truth hurts. No excuses. This is what's happening right now. You've got to look in the mirror and make sure you're doing everything you can to get better."
The good news is it can't get much worse.
Their best game statistically was in the opener, when the Browns gave up 127 yards on 4.5 per carry to the Steelers. In a romp over the Steelers two weeks ago, the Steelers ran for 138 yards at 4.3 per carry. An easy Browns win hid those numbers, as sometimes happens.
Last week, things slipped back to ugly when Denard Robinson of the Jaguars ran for 122 yards.
Robinson's last 100-yard rushing game was in the Outback Bowl when he was Michigan's quarterback. He had 160 yards in his career and 94 this season before last week.
The Oakland Raiders visit Cleveland Sunday as the league's worst rushing team, at around 69 yards per game. The Raiders slipped to last because they were passed by the Jaguars.
In Oakland Thursday, Raiders offensive coordinator Greg Olson was asked if this is the week the Raiders run game gets healthy.
"I hope so," Olson replied.
Even when numbers lie, the film never does.
"It's frustrating," Browns coach Mike Pettine said. "It's something we look at, but we don't want to panic about it. When it's a lot of little things sometimes it takes some time to get that corrected. Not having (Ahtyba) Rubin and Phil (Taylor), I can't sit up here and say that there would be no drop-off. Those are two of the better run stoppers we had on the roster, but as I said after the (Jacksonville) game, we don't make excuses.
"There are times where there are some plays where we were willing to concede some based on the spacing we were in and the priority. Like against Pittsburgh, we wanted to double cover Antonio Brown, and we knew we might give up some yards there. You get a lead in the game that you're willing to maybe concede some as you're thinking more coverage, but I just think overall it's obvious we need to improve. We know schematically what we have has been effective in stopping the run previously. It's a point of emphasis and we look to improve on it each week."
The Browns are expected to play at least another week without Taylor. Rubin will probably be listed as questionable on Friday's injury report.
Dansby said it's natural to have some struggles in a new scheme as players get comfortable with their roles and new techniques. Thursday, Browns defensive coordinator Jim O'Neil said he wants his players to be angry about their past struggles and focus on getting the problems fixed.
The scheme, the coaches and some players are new, but the problems aren't. The Browns allowed 111 rushing yards per game last year, ranking 18th. The 2012 team gave up 118 yards per game and ranked 19th.
In 2011, the Browns gave up 147 rushing yards per game, ranking 30th leaguewide. Every year from 1999-2011, the Browns ranked in the bottom 10 in rush defense.
Teams won't stop running on the Browns until the Browns force them to.
"Before we talk about technique, to be effective against the run you've got to have the right mentality," O'Neil said. "And you've got to have that mentality for four quarters. We've talked a lot about the defense. It'­s hard to struggle the way we've struggled, and then be so dominant in short-yardage and goal line situations.
"It's in our guys. We've been effective in critical situations. We've just got to be effective for four quarters, so it's the consistency thing. When it comes to technique, we'­ve talked a lot about becoming one step faster. That can encompass a lot of different things. It could be your aiming points in the run game upfront. It could be separating from blocks a little more violently ... to free yourself from the blocker a step sooner.
"I wish it was one thing and we could just get that one thing corrected. Unfortunately, it's not. I am confident that we are headed in the right direction. I have a lot of confidence in the coaching staff. I have a lot of confidence in the players that we're going to get it fixed."
---