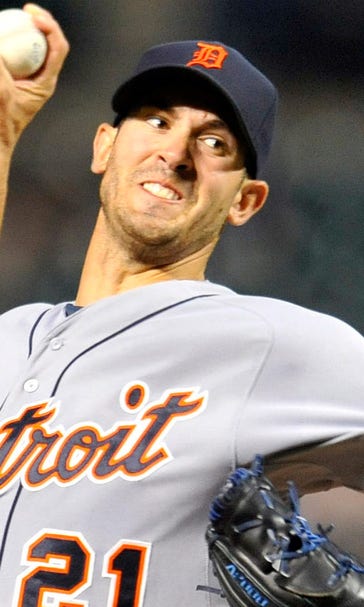 Porcello tries to tie for major league lead with 12th win Saturday
BY foxsports • July 12, 2014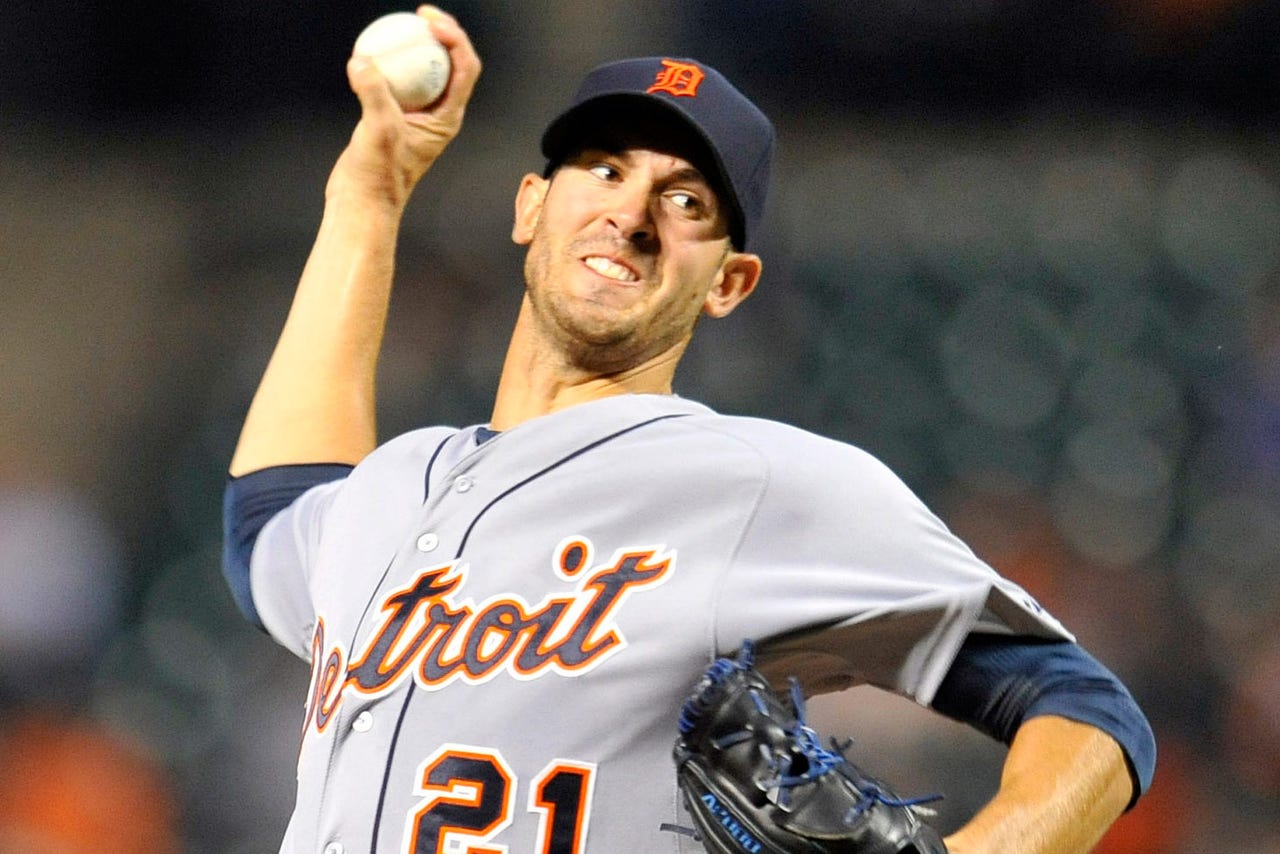 Continued success in Kansas City has enabled the Detroit Tigers to build a sizable lead over the second-place Royals in the AL Central.
As Rick Porcello tries to tie for the major league lead with his 12th victory, the Tigers can further increase their division advantage with a sixth consecutive win at Kauffman Stadium on Saturday night.
Detroit (52-37) has split its six home games with Kansas City, but a 5-0 record at Kauffman is a key reason it holds a 6 1/2-game lead over the Royals (47-45). The Tigers outscored the Royals 42-12 in the first four there this season, but despite five hits benefited from seven strong innings out of Anibal Sanchez in Friday's 2-1 victory.
"Obviously we have to play them a lot more," Detroit reliever Joba Chamberlain said. "We just have to keep grinding."
All-Stars Ian Kinsler and Miguel Cabrera each drove in a run for Detroit, which has won four straight and 16 of 21 overall.
Kinsler, named an All-Star replacement for injured teammate Victor Martinez (strained left side), is batting .353 with five RBIs in the last four contests and .368 during a 14-game hitting streak at Kansas City.
Though Porcello (11-5, 3.53 ERA) lost out in the online voting for the final AL All-Star roster spot, his biggest concern is bouncing back after allowing seven runs and 11 hits in 5 2-3 innings of a 7-3 loss to Tampa Bay on Sunday. That performance snapped a three-start winning streak and a 25-inning scoreless stretch.
"Certainly not indicative of the type of pitcher Rick is," said Tigers manager Brad Ausmus, who hopes to be around after leaving the dugout in the second inning Friday when he became ill.
"His last couple starts were outstanding. It just so happened that timing-wise it wasn't great for him, but he certainly deserved to be an All-Star."
The right-hander allowed two runs in seven innings of an 8-2 victory over the Royals on May 2 to improve to 3-1 with a 2.83 ERA in his last five starts at Kansas City.
Royals right-hander James Shields (9-4, 3.71) gave up eight runs and 12 hits in 6 1-3 innings of that contest. He's dropped three straight home starts against the Tigers after allowing 18 runs and 26 hits over 10 innings in the last two.
However, after Shields went 0-1 with a 6.16 ERA in his previous three starts, he gave up three hits and struck out 10 in seven innings of a 6-0 victory at Tampa Bay on Monday.
"He's not going to group together a bunch of bad starts in a row, even though his last three or four haven't been James Shields-esque," manager Ned Yost said. "It was time for him to get it back."
Eric Hosmer had three hits and Salvador Perez added two with the lone RBI on Friday for the Royals, who have dropped five of seven and are one game ahead of third-place Cleveland in the Central.
Despite his team's recent struggles, Hosmer is batting .442 during an 11-game hitting streak. He's 5 for 8 in the first two of this set, but 1 for his last 8 versus Porcello.
Kinsler is 2 for his last 10 against Shields.
---