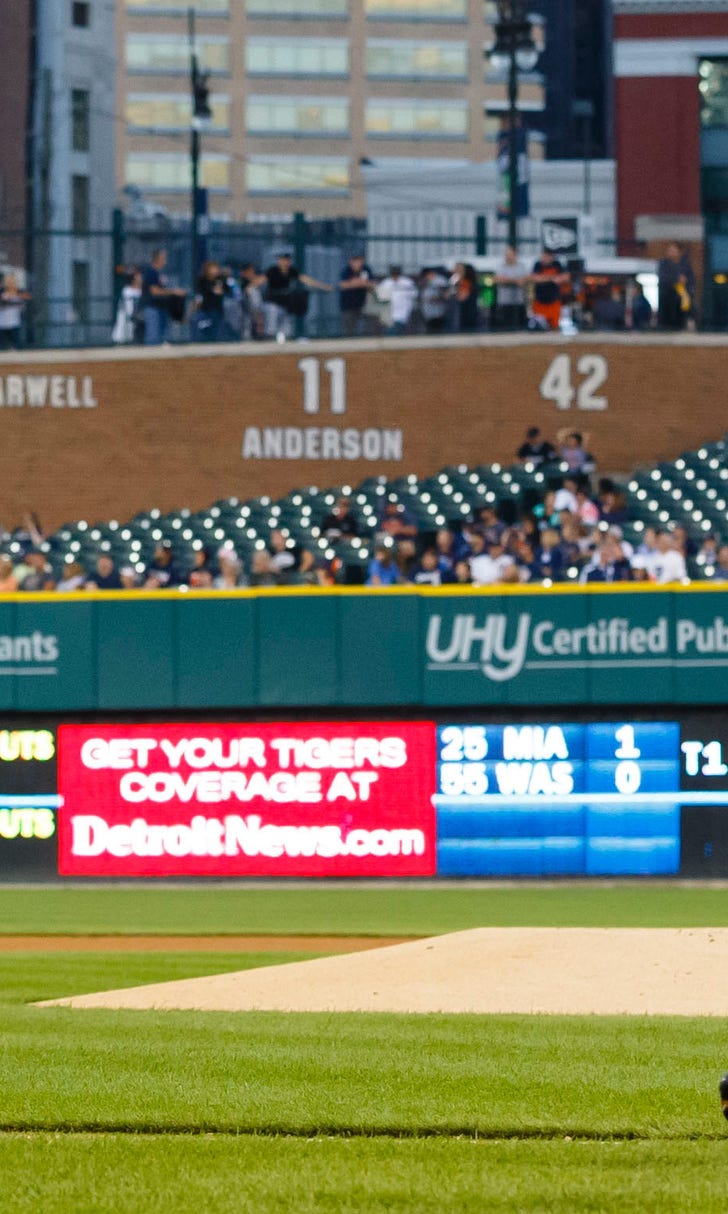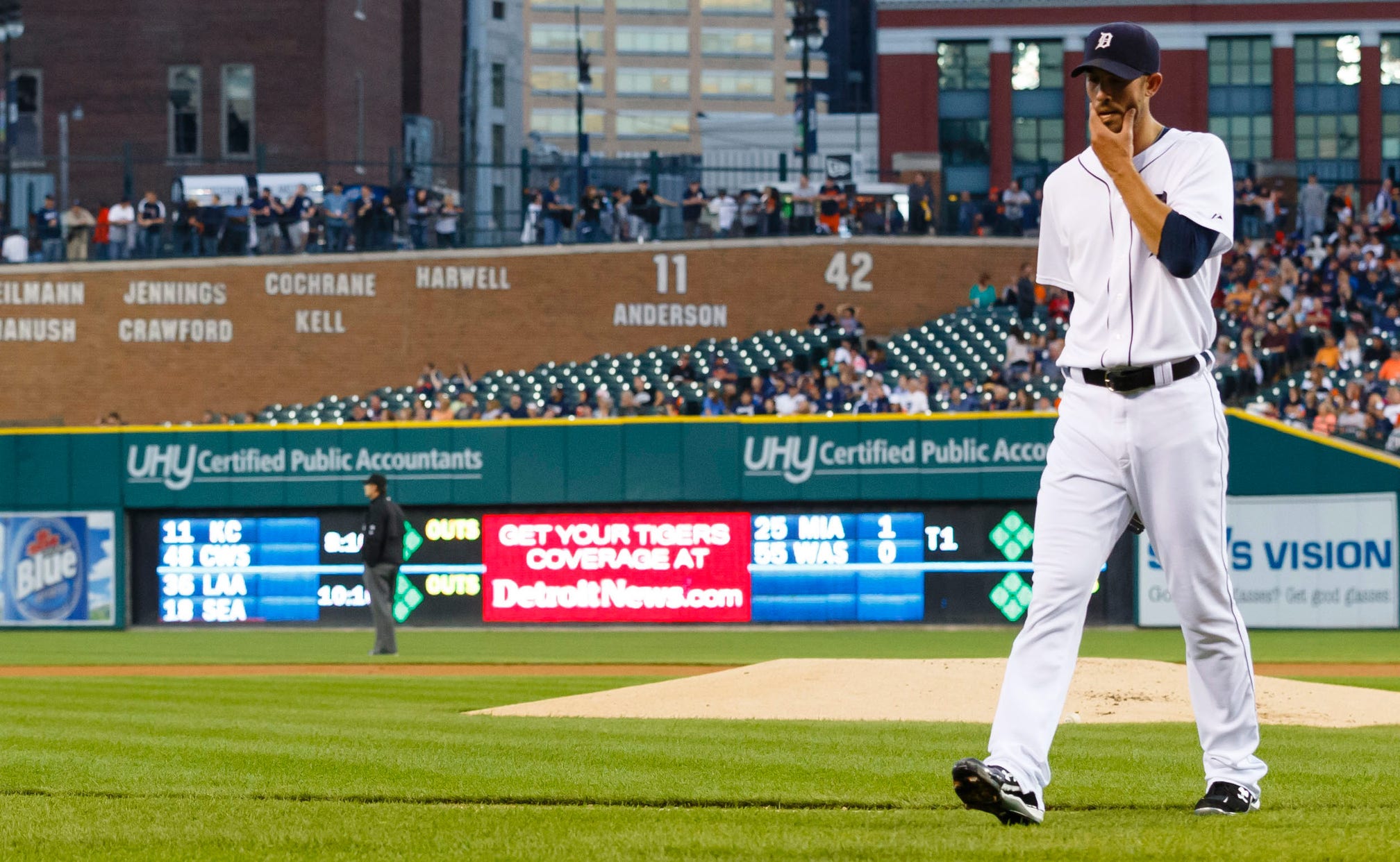 Porcello, Sanchez concerning for Tigers after loss to Twins
BY foxsports • September 26, 2014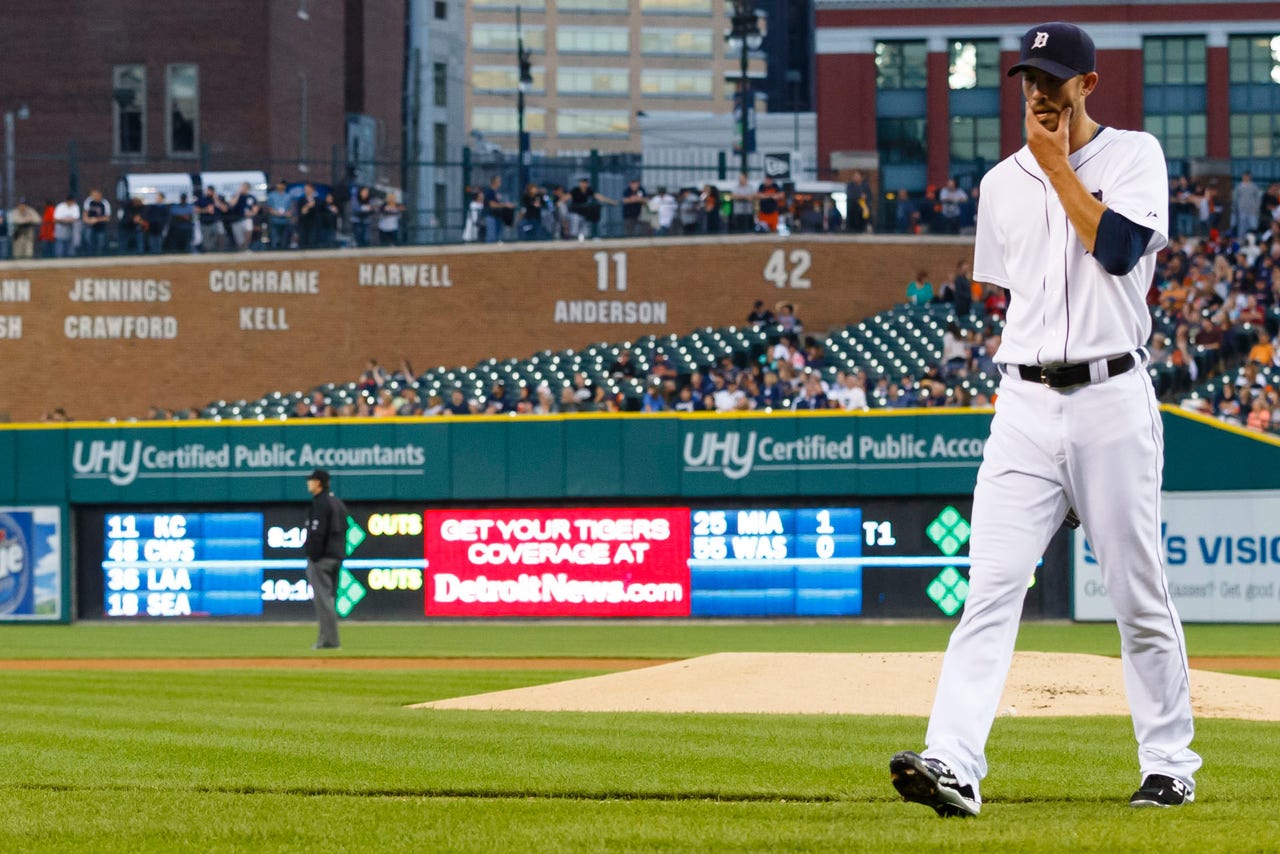 DETROIT -- Rick Porcello and Anibal Sanchez both say they are ready for postseason baseball.
Detroit's chances in October might come down to them being right.
Porcello is clearly the biggest concern right now. At the end of August, he was 15-9 with a 3.05 ERA, but things have been drastically different in the final month of the season. After Friday's 11-4 loss to the Twins, he's now 0-4 in five September starts with a 6.20 ERA.
Ausmus and Porcello both believe it is nothing but a minor slump, but the fact remains that he has now thrown 204 2/3 innings this season, well above his previous career high of 182.
"I'm not blind to the fact of where he is when it comes to innings, but I don't think it was the cause of his bad outing tonight," Ausmus said. "I don't see a massive degradation in his performance like I would expect if it was fatigue. His ball is still sinking and his breaking ball is still good. It's just a matter of location."
Porcello agrees, saying that Friday's disaster was more about a few bad pitches than a total breakdown.
"I left a couple fastballs over the middle of the plate, and they got hit for big home runs, and I gave up a run on the first two pitches of the game, which I don't think I've ever done before," he said. "I use the fastball to get ahead, especially early in the game, and they were waiting for it.
"The start against San Francisco was a bad start, and Kansas City was a bad start, but I felt fine tonight. Like I said, those two home runs were really the difference."
Of course, as Ausmus pointed out, if Porcello is running out of gas, there's not much anyone can do about it.
"We're at the point of the season where we can't not start Rick Porcello," he said. "That's kind of where we are at. We don't have a lot of options."
The reason that Porcello is locked into the rotation is the strained pectoral muscle that caused Sanchez to miss the last six weeks. He returned with a scoreless seventh inning, allowing an infield single with the Tigers already down 10-4, and pronounced himself ready for his new role as a relief pitcher.
"I felt great and all of my pitches were there," he said. "As long as I don't have any pain tomorrow, I will be good to pitch in the playoffs. I think I'll get one more chance to pitch before the playoffs, but I'm not too concerned about it. Whatever the manager decides, I'll be OK."
Ausmus does hope to get Sanchez in for one more outing this weekend, but there's another matter that is more important.
"I'd be cautious about using him two days in a row at this point, but I'd like to get him into Sunday's game if it works out," he said. "But winning the division takes precedence at this point."
Porcello isn't going to be able to help the Tigers do that -- his next start would be at some point in the ALDS -- and it isn't likely that Ausmus is going to use Sanchez in a key situation before the playoffs start. 
That all changes next week, though. Porcello pitching like he did in the first five months of the season, combined with the last three AL Cy Young winners, gives Detroit the best rotation in October. A healthy Sanchez puts them one step closer to the lock-down bullpen that they've hadn't had in the postseason since 1984.
If they get both? That might be enough to get Mike Ilitch his long-awaited World Series championship.
---