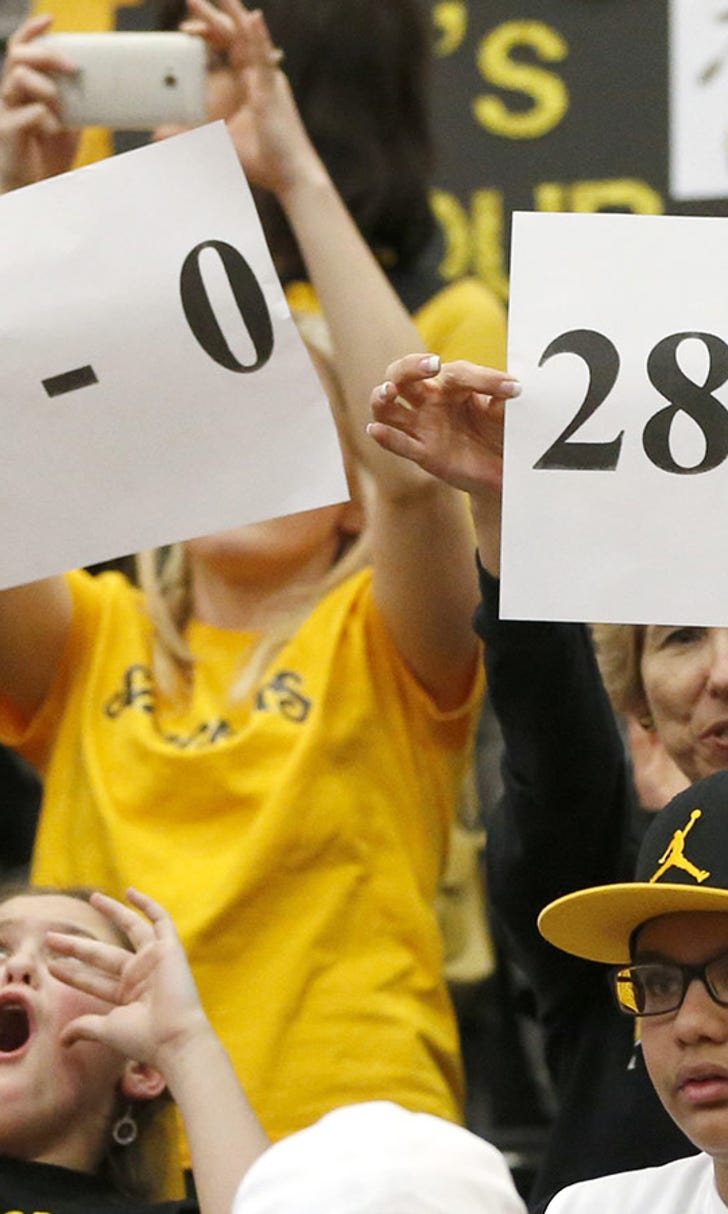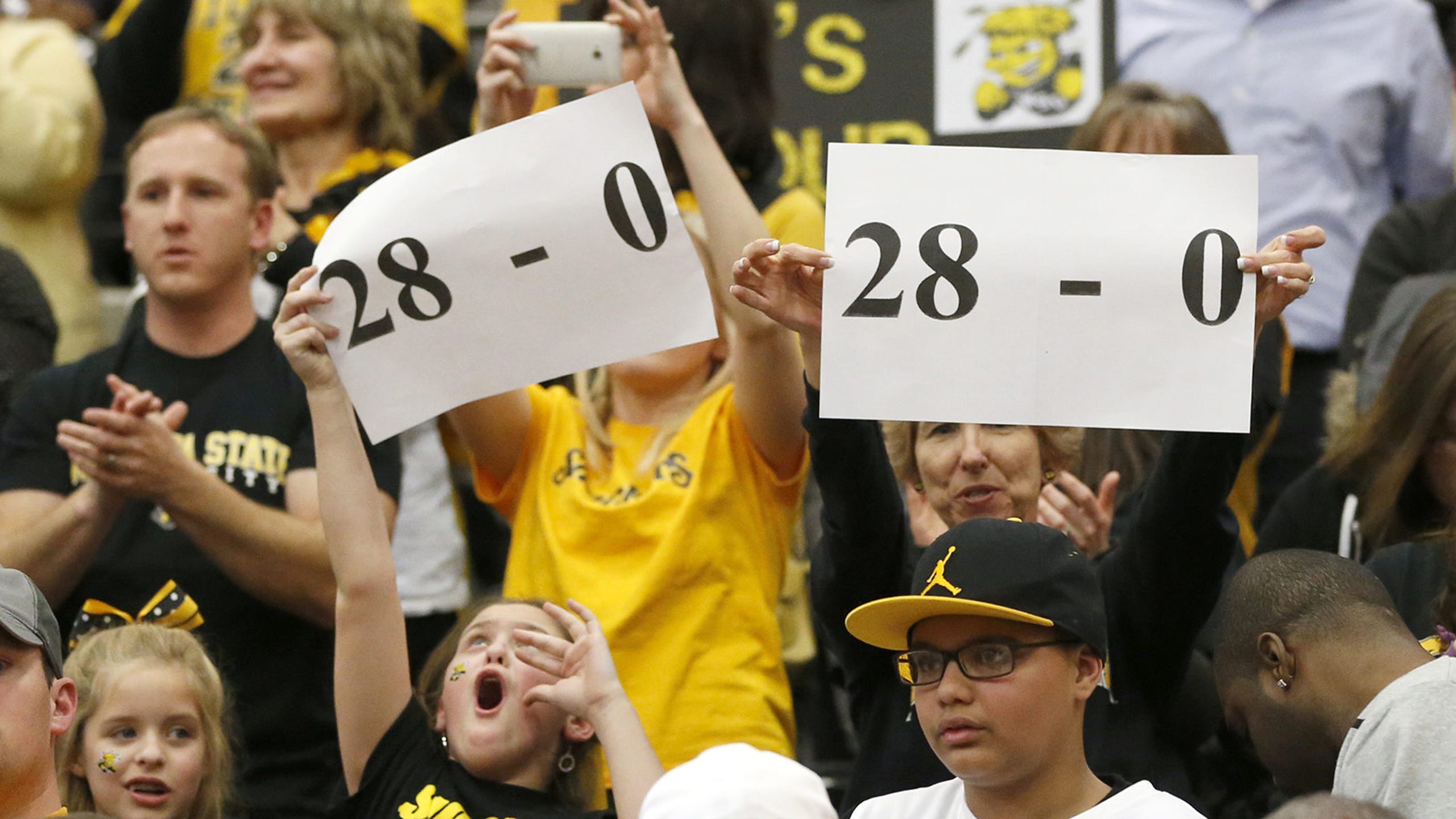 Pollsters: Shockers have earned your No. 1 vote, strength of schedule be damned
BY foxsports • February 20, 2014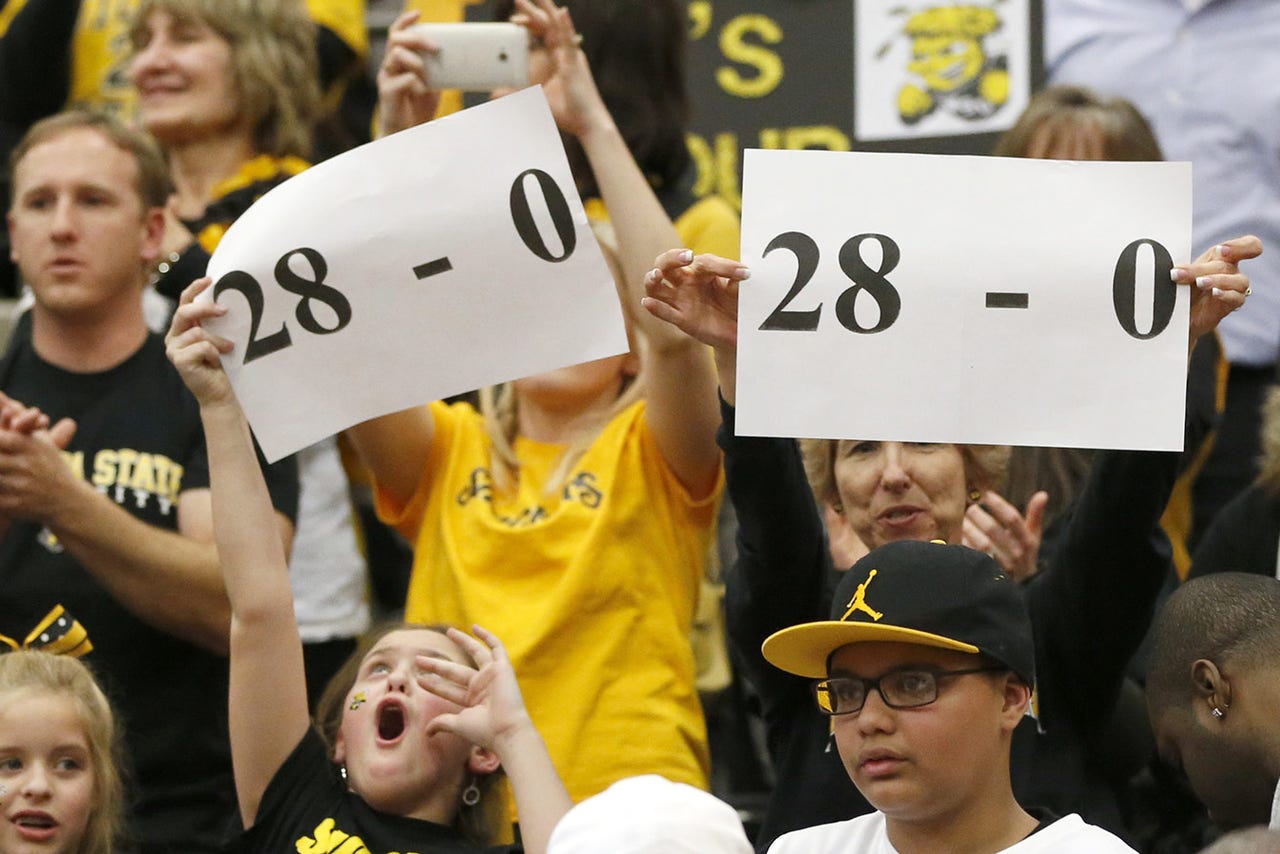 So Wichita State is the last unbeaten, and you're a pollster. And you hate this, because a 28-0 Shockers team, alone atop Mount Perfect, does a triple axel with your guts.
Part of you wants to reward the last unbeaten for a job well done, for surviving the pitfalls and bad shooting nights and crazy bounces and things like Boston College 62, Syracuse 59, things that just ... happen.
And then there's the other part, the part that sees two wins over teams ranked among the Top 50 in Ratings Percentage Index and a strength-of-schedule ranking of 121 and a Missouri Valley Conference that's No. 11 in terms of conference RPI. The part that thinks the last unbeaten is kind of a fraud.
Don't listen to that second part.
Listen to this: 13-4.
That's the Shockers' record on road and neutral courts -- outside of league tourney and NCAA tournament play -- against the RPI Top 75 since October 2011.
We love Creighton. Right? Dougie Fresh. National Player of the Year. The Nowitzki of the Plains. Great kid, great team, great story.
The Bluejays' record, same criteria, since October 2011: 8-9.
We love Saint Louis. Don't we? Rick Majerus' final stamp, a piece of his legacy that lives on after the beloved coach is gone. Mean defense, relentless, tough as four-day-old bread. Another great team. Another great story.
The Billikens' record, same criteria, since October 2011: 6-5.
We could go on. Butler? Six wins, fourteen losses. VCU? Six wins, twelve losses. Among a peer mid-major group that includes Creighton, Butler, Saint Louis, Gonzaga and VCU, only the Zags have posted a similar winning percentage (10-5) against those Top 75 RPI programs over the past three seasons to Wichita's, and only Butler has scheduled more tilts (20) than the Shox's 17 against that level of pre-tourney competition.
You say the Shockers haven't played enough somebodies.
We say there's a bloody good reason.
From a scheduling perspective, it takes two to tango, kids, and one of those dancers is leaving the party with an 'L' stamped on his forehead.
Chances are, it won't be Gregg Marshall.
"The teams that you schedule have to have good years. You can't control that," the coach of the No. 3 Shockers said recently. "You can control who you schedule, and the best teams that will play you. And then those teams have to have good years."
But the very best teams aren't interested in a date at Wichita's infamous Roundhouse, let alone the 316 area code. As Marshall told FOXSports Kansas City earlier this season, he's not going to go to, say, Kansas' Allen Fieldhouse "for a check" and no return contest of some kind.
The bluebloods -- the Jayhawks included -- won't say this publicly, but here's the scoop: They won't play Wichita at Koch Arena or even InTrust Bank Arena downtown, because they have absolutely nothing to gain and everything to lose.
Including, very likely, the game itself.
And that's somehow Marshall's fault?
"A lot of schools, we'd like to play home-and-home," the coach told FOX Sports Kansas City, "but they're not (cool) with it."
Which is not to say they haven't tried. Let's go back to that pool of Shocker peer schools again. Since the fall of 2011, Wichita's average non-conference strength of schedule rank is 44th in the country. Of those other five Cinderellas, only Gonzaga's is close over that same span (65th) and the rest are near, or at, triple digits, with Creighton at 99th, VCU at 110th, Butler at 127th and Saint Louis at 129th, on average.
"Ultimately, though, we've got to put ourselves in a position where playing them or not playing them has no bearing on our success, and that's what we're doing," Marshall continued. "It would be helpful, but still, we're putting ourselves in a position where it doesn't matter if they want to play or not. That's what we have to do. One day, when it behooves them (to play us), then maybe it'll happen."
Maybe. But if you're curious, here's how the Florida Gators stack up against the RPI Top 75 on road/neutral courts, not counting March tourneys, since October 2011: Eight wins, 11 losses.
Don't listen to that second part.
Listen to this: 13-4.
You say the Shockers don't belong in this neighborhood. We say there are 28 reasons w-w-w-w-w-w-w-w-w-w-w-w-w-w-w-w-w-w-w-w-w-w-w-w-w-w-w-why they're the baddest damn house on the block.
You can follow Sean Keeler on Twitter at @seankeeler or email him at seanmkeeler@gmail.com.
---