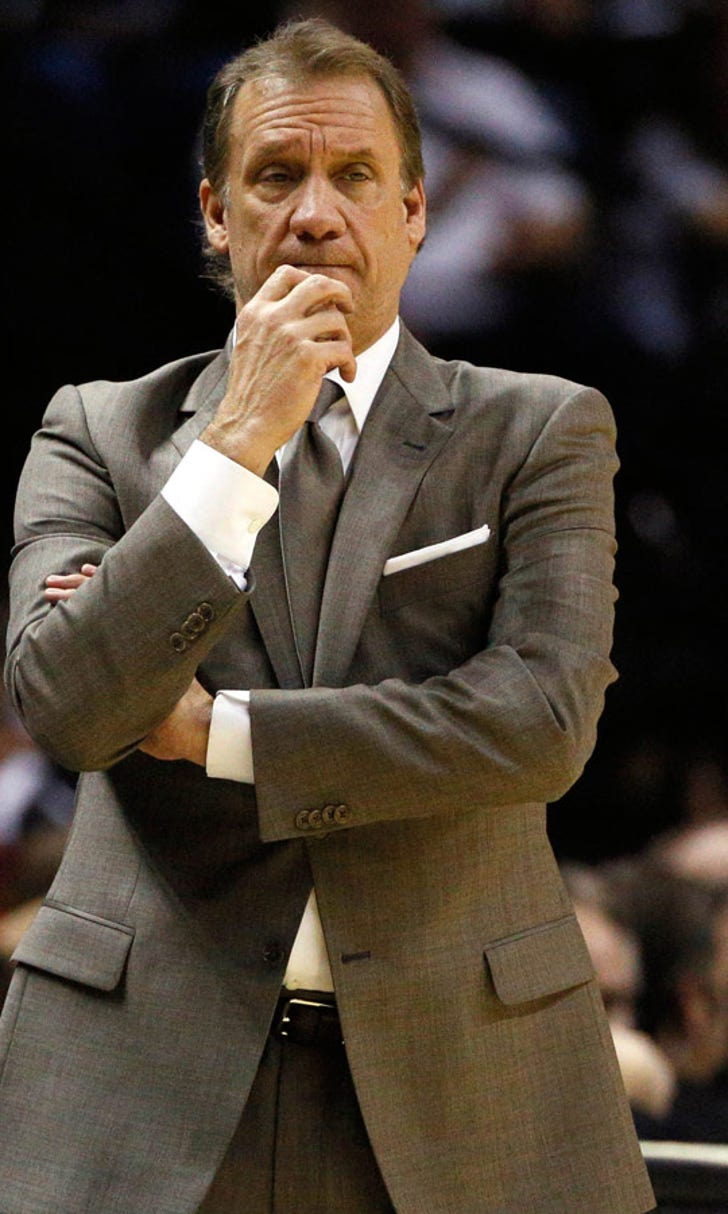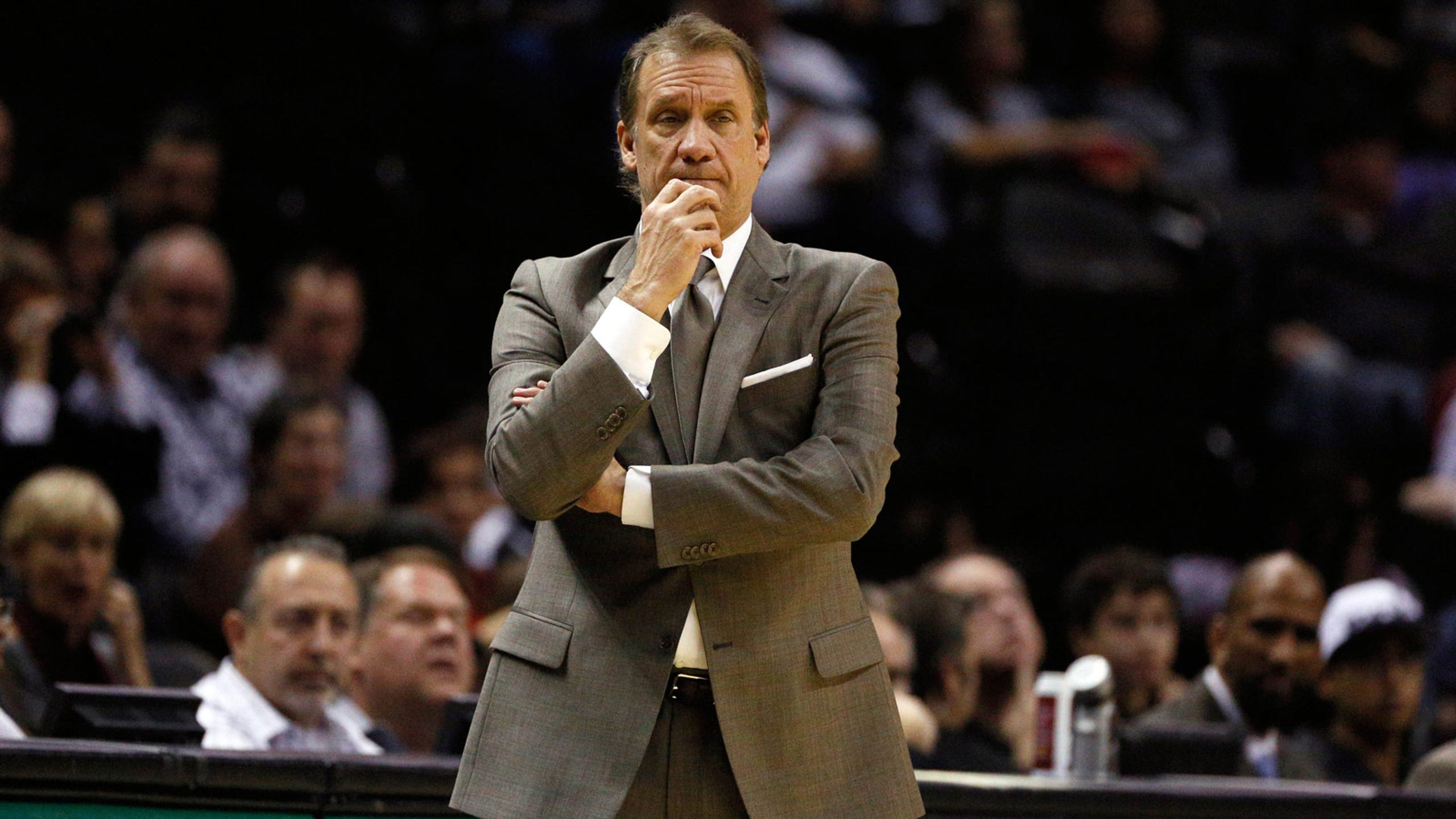 Plan for Wolves changes from 'blended' to 'rebuild'
BY foxsports • December 9, 2014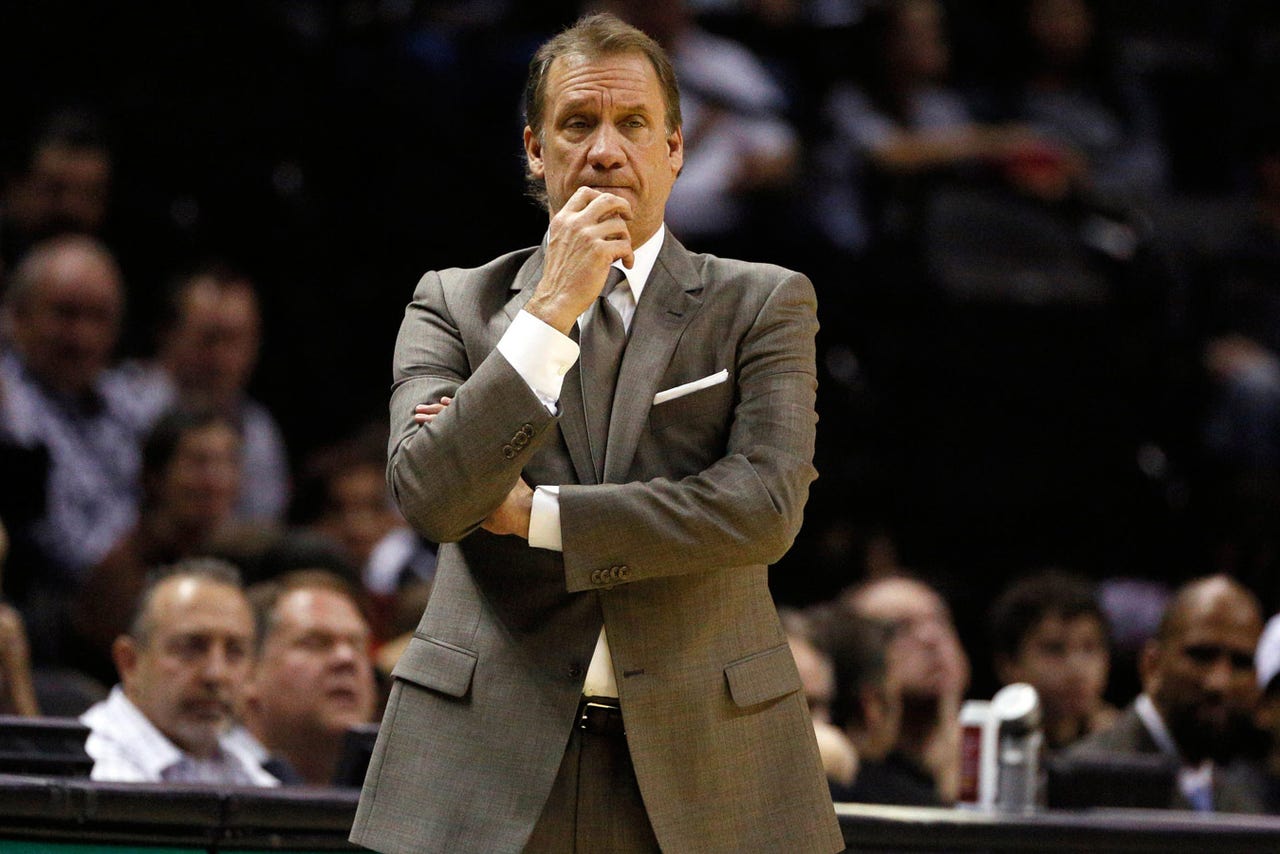 MINNEAPOLIS -- There was a time this year when the term "rebuild" didn't do much for Timberwolves president of basketball operations and coach Flip Saunders. "Blended" was his preferred term for a mix of youth and veterans with low external expectations but was thought to be a potential pitfall for even the most loaded of opponents.
But after a slew of injuries that's as bad as any in the franchise's 25-year history, Saunders says he's been forced to shift tactics.
"We're looking at a situation where we might be going into a rebuild, which changes the dynamics of everything," Saunders said. "When you're doing a rebuild, it's not pleasant for anybody -- for fans, for you guys, for coaches, for players. Sometimes, you're forced to do some things that maybe you don't plan on doing."
That means fully sacrificing the present for the future. More tangibly, it means Minnesota's roster could look significantly different by the end of the season.
Injuries to three starters and two key backups have changed up roles significantly. They have Saunders and owner Glen Taylor taking a hard look at the big picture, which means surrounding rookie Andrew Wiggins with the best group possible.
Initially, Saunders insisted this was it. But with Ricky Rubio, Nikola Pekovic and Kevin Martin all sidelined, the train is off the tracks.
"You're either looking to build your team to make your team be better now or in the future," Saunders said. "If you're looking to make your team better now, now has to do with the teams that are making playoff runs and that type of situation. If you find yourself when you're on the outside looking in, then you have to look to the future."
Even after shedding Kevin Love's salary in the trade that brought over Wiggins, Anthony Bennett and Thaddeus Young, the Wolves don't have any wiggle room under the salary cap for this season. So if Saunders is to continue the roster overhaul, it'd be via a trade on or before the Feb. 19 deadline.
Wiggins, fellow rookie Zach LaVine and point guard Rubio -- who signed a four-year, $55 million extension early on this season -- appear to be mainstays. But Saunders has made it clear he won't turn down a deal he thinks makes his team better. Without venturing too far into the realm of speculation, it's safe to say that a handful of current Wolves players -- at least eight of whom will be under contract through next season -- are technically realistic trade bait.
Young and little-used wing Chase Budinger both have player options for next year, but the rest of the Wolves' rotation is, for the most part, locked in financially. With the cap continuing to increase, Minnesota could dump salary to position itself for a splash free-agent signing, but that wouldn't be possible until next summer.
In the meantime, Saunders will weigh whatever options present themselves while trying to develop his young roster. By year's end, the youthful core won't be short on experience.
The Wolves just might have something in Wiggins, who has started all 20 of their games, and LaVine, the 13th overall pick who has stepped in at point guard with Rubio and Mo Williams out and balanced brilliance with idleness. Forward Shabazz Muhammad, averaging 17.3 points per game on 57.4 percent shooting his last six games, leads a crop of promising but inconsistent second-year players that includes Bennett and center Gorgui Dieng.
But almost everyone is playing out of position at this point. Corey Brewer is the team's No. 2 point guard, Dieng is its only center, and Wiggins has become one of its top scoring options.
That was never the plan. But plans change.
"The role of Wiggins was not to be a main, go-to guy 10 games into the season," Saunders said, clarifying his statement after Monday's loss to Golden State that "guys are playing out of character." "Here you are counting on him to score 15, 20 points. For Zach to play 32 minutes and run a team and guard Steph Curry, those weren't the roles for him. Corey Brewer's role isn't to play point guard. His role's really not to be a scorer; his role's really to be a role player and play with energy and play off other people and probably play 24 minutes and not 34 minutes.
"We just have too many people playing roles that weren't designed for them."
And they will for the foreseeable future.
Rubio sprained his ankle severely five games into the year and will be out four or five more weeks, Saunders said. Pekovic's sprained wrist is better, but while doing some rehab conditioning, he-aggravated the ankle that hampered him much of last season and won't be back for four weeks himself. Martin's fractured wrist will keep him out till January, too. Williams hurt his back on the team's recent road trip and is out indefinitely. And so is Turiaf, who has dealt with hip soreness all season and played in just two games.
So a full-scale rebuild it is.
Critics, of course, will argue the club has been under reconstruction since it last made the playoffs, more than a decade ago. But that's mostly a semantics discussion; Saunders' point is that whereas he initially planned to move forward with the current group in the post-Love era, he's now considering changes that might have otherwise come later.
That's what happens when a team is 4-16 and starting a pair of 19-year-olds, he said.
"When you're looking at a situation that you're not going to have all those guys for another six weeks, you're talking way into January, almost to February," Saunders said. "You have to change your philosophy on the fly -- not something that we want to do, but something we have to do. You also don't want to put yourself in a bad situation moving forward, too."
Follow Phil Ervin on Twitter
---