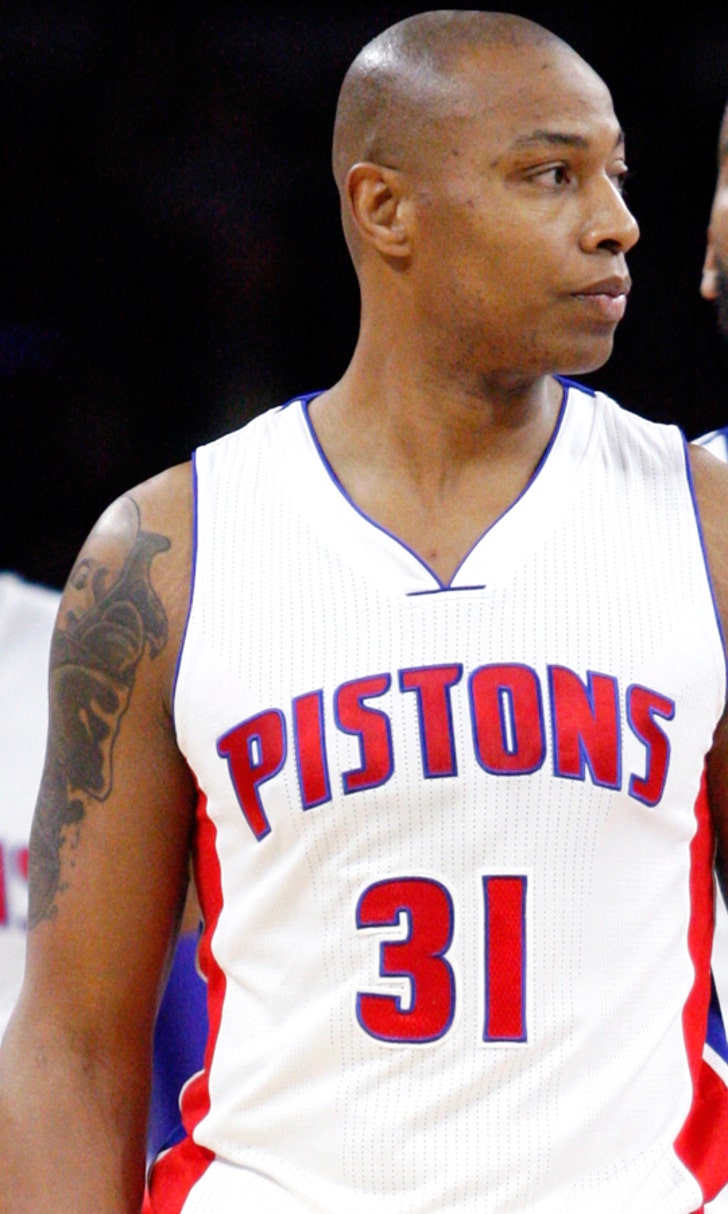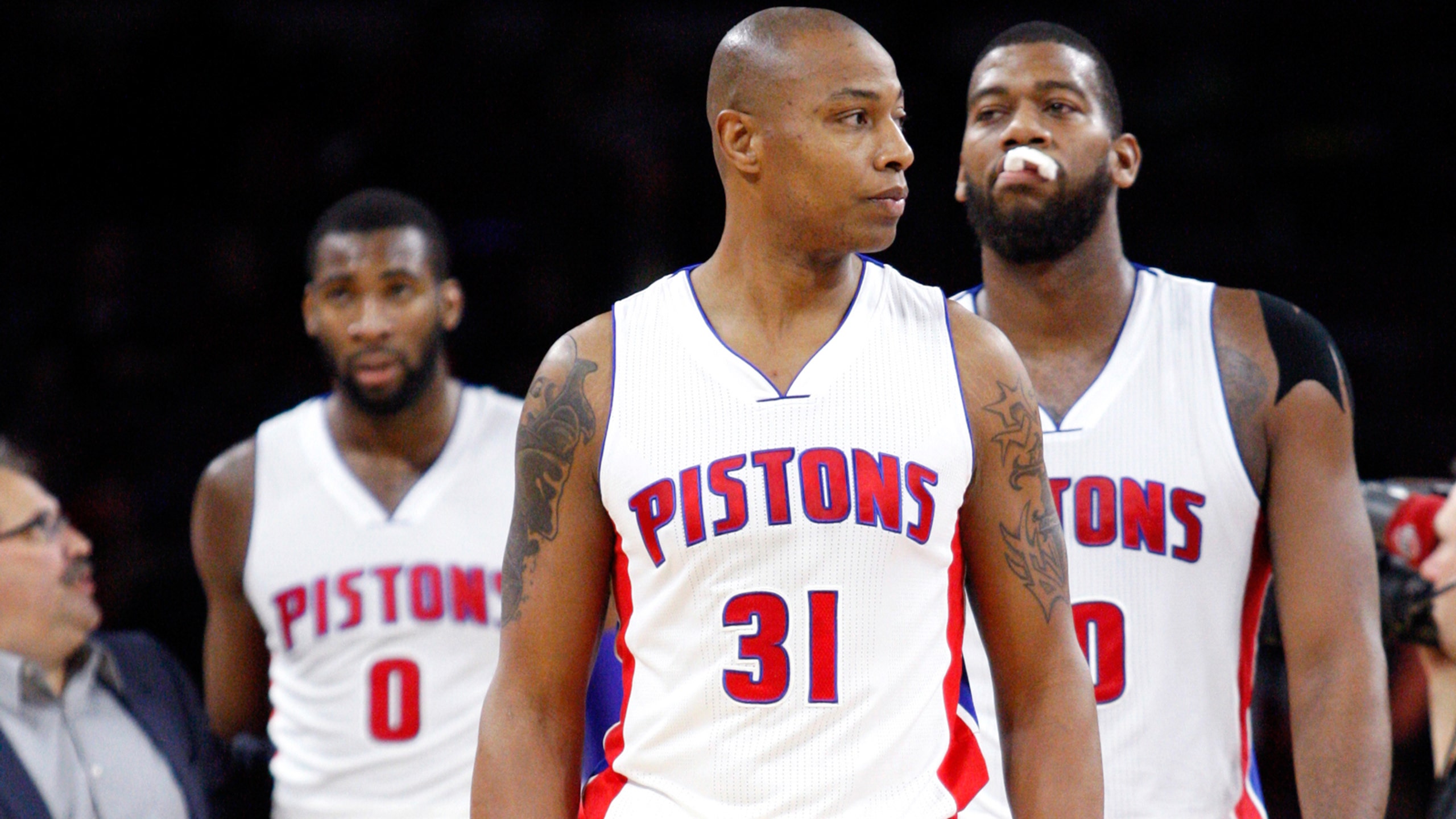 Pistons try to avoid fifth straight defeat
BY foxsports • November 25, 2014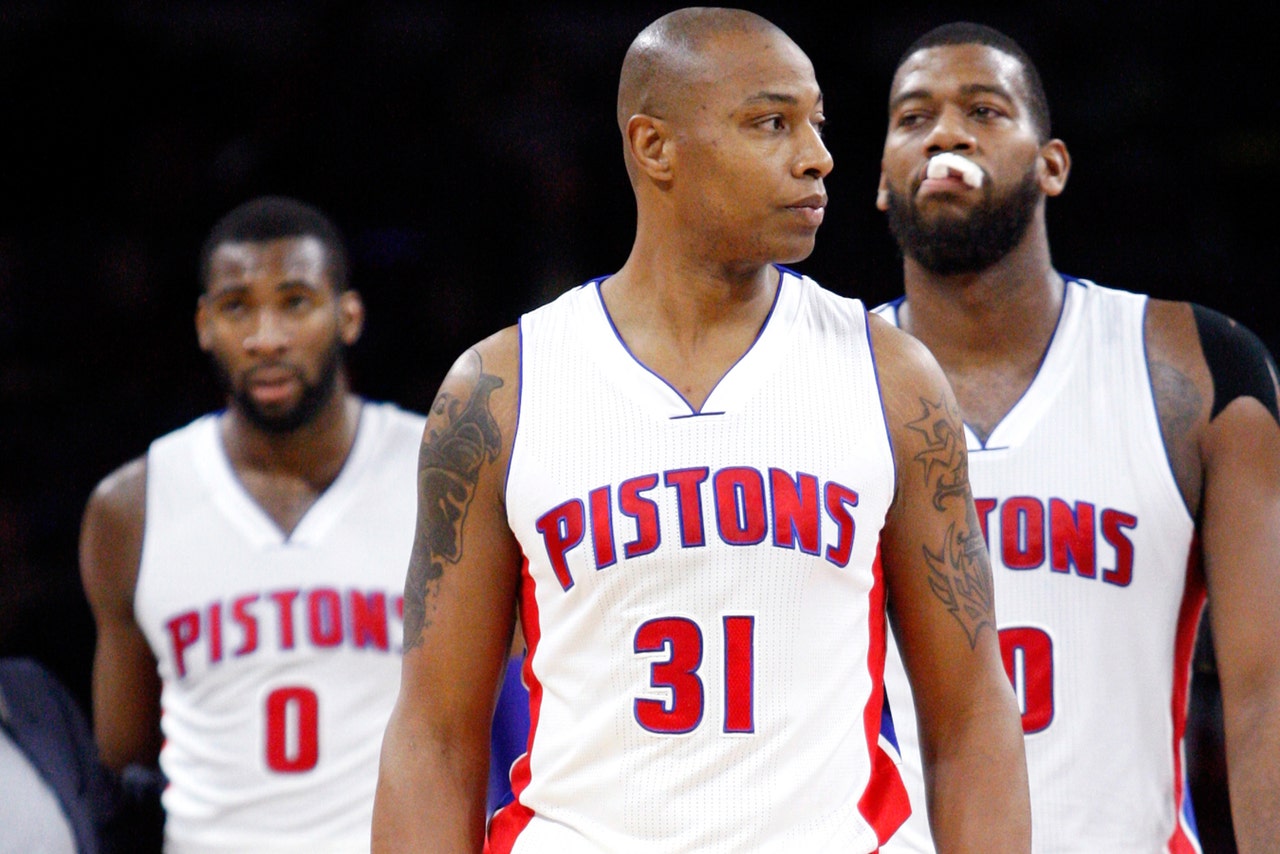 Though the Detroit Pistons have endured many poor shooting nights this season, their best came against the Milwaukee Bucks.
Looking to avoid a fifth consecutive defeat, the visiting Pistons will try to end the latest shooting slump with another strong performance against the Bucks on Tuesday night.
Detroit (3-10) is shooting 41.0 percent to rank near the bottom of the league, but has been a touch worse over the last three contests at 38.4.
"We've got to find some answers," coach Stan Van Gundy said after the Pistons shot 37.3 percent during Friday's 99-89 loss at Atlanta. "We as a group, not just the players.
"We just don't have really anybody playing at a very high level. I don't think that we're executing well enough or with enough energy."
Aside from 6-foot-11 Greg Monroe, who is making 48.6 percent of his shots but does most of his scoring near the rim, none of Detroit's other starters are shooting better than 43.8 percent. Kyle Singler's 43.9 is the best mark among a key reserve trio that also features veterans D.J. Augustin and Caron Butler.
"I don't think we're getting good shots overall," said Van Gundy, whose team is 11 of 46 from 3-point range in the last two. "I think that we've got to really go back and re-teach things and do a better job in terms of screening and cutting to get better shots."
Josh Smith went 8 of 19 from the field and finished with a team-high 16 points against the Hawks, who combined with the Pistons on a 9-for-45 performance from long range.
Smith scored two of his 14 points off a key rebound with 15.1 seconds left, then stripped Milwaukee guard Brandon Knight to help the Pistons to a 98-95 home victory Nov. 7. Kentavious Caldwell-Pope scored 19 to lead six players in double figures for Detroit, which shot a season-high 49.3 percent, including 11 of 23 from beyond the arc.
Former Bucks guard Brandon Jennings had 15 points with six assists in that game but could miss the rematch after he sat out the fourth quarter Friday with a hyperextended left thumb. Jennings had 47 points and 15 assists in two games at Milwaukee last season.
Detroit has won two in a row and seven of nine against the Bucks, who snapped a three-game series home skid with a 104-101 victory Jan. 22.
Milwaukee (7-7) had won three straight and five of six before losing to Toronto and Washington by a combined 53 points. The Bucks shot 39.9 percent in those two contests, but perhaps more alarming is that their last four opponents shot a combined 50.1 percent.
"We've got to treat every team like they are (one of the top teams) in the conference," said rookie Jabari Parker, who matched a season low with six points during Saturday's 111-100 home loss to the Wizards.
Knight, who played his first two seasons with the Pistons, scored 27 and Giannis Antetokounmpo added 20 in his return to the starting lineup after he was limited to 15 minutes off the bench while dealing with a sore ankle Friday against the Raptors.
Parker scored 18 against the Pistons earlier this month.
Knight has averaged 19.3 points, 8.3 assists and 7.3 rebounds in his last three versus Detroit, which traded him to Milwaukee in the July 2013 deal that included Jennings.
---