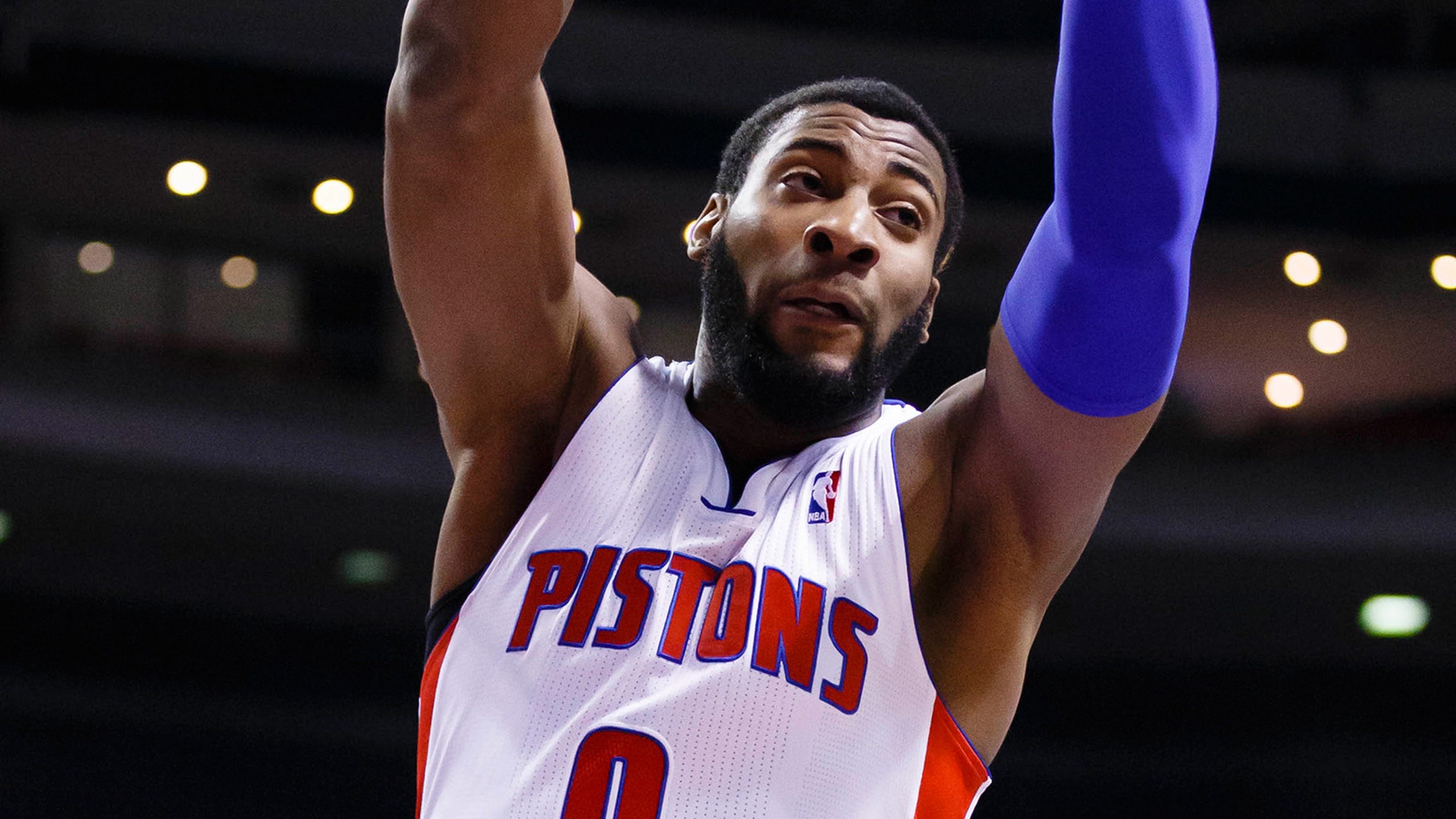 Pistons stop skid with win over Magic
BY foxsports • January 28, 2014
AUBURN HILLS -- That, Pistons fans, is how things are supposed to work.
Greg Monroe and Andre Drummond dominating inside on both ends of the floor. Josh Smith knocking down jump shots. Brandon Jennings and Rodney Stuckey combining for 33 points with Kyle Singler adding another 12.
The Pistons even held onto a halftime lead, outscoring Orlando 50-44 in the second half to cruise to a 103-87 win Tuesday night -- just their third at the Palace since December 1.
"We just had to get a win," said Pistons coach Maurice Cheeks. "We had a few games that we should have won -- we were close in a lot of these games -- but we just had to start finishing the games. Tonight we pretty much played a full game."
Orlando never had an answer for Drummond and Monroe, who combined for 21 points, nine offensive rebounds, 19 defensive rebounds and a pair of blocks. In contrast, Orlando's underwhelming frontcourt -- Glen "Big Baby" Davis and former Piston Jason Maxiell -- managed 10 points and four rebounds, none of them on the offensive end.
"Any win here feels good right now," Drummond said. "It doesn't matter if we win by two points, one point or 30 points. This put us in a better mood, because we've been down with all of the losing, and tonight we showed that we can stand positive and continue to fight."
Drummond gave the fans a scare when he went down in the first half, grabbing his left leg. After a couple minutes on the floor, he not only limped to the bench, he stayed in the game.
"I was just shaken up," he said, describing the injury as a minor ankle problem. "It wasn't bad once I got up again. I was fine."
That was bad news for the Magic, who allowed the Pistons to score 20 second-chance points.
"There's nothing more deflating than playing great defense for 20 seconds, forcing the other team to miss a shot, and then giving up an offensive rebound and letting them score," Orlando coach Jacque Vaughn said. "We knew we were playing against a big, physical team that is tough in the paint, so when they put up a shot, you have to find a body and box them out. You need to do that on 10 possessions out of 10 against that team, not six out of 10 or even nine out of 10, and we didn't do that."
Drummond's performance was more important from a psychological perspective, after he was benched multiple times in the second half of Sunday's loss in Dallas.
"I told him at shootaround that he's human -- he can have a bad game here and there," Cheeks said. "He's not a machine. He's entitled to a bad game. It's important to bounce back, and I thought he had a nice bounce-back game tonight."
With Drummond and Monroe getting to everything inside, Smith was able to stay on the perimeter. He missed both of his 3-point attempts, but went 10-12 on two-point shots, including several mid-range jumpers. Jennings overcame a slow start to finish with 20 points and eight assists, and the bench added 42 points.
"We needed this a lot, because we've been losing and there'a a lot of bad things roaming in the air," said Will Bynum. "We attacked defensively, and got in the first hit. Offensively, we shared the ball, and when they went on a run, we answered right back."
That's what Joe Dumars had in mind when he rebuilt the roster last summer. The strategy has failed many times this season, often in spectacular fashion, and it is hard to get too excited about a comfortable home win over one of the NBA's worst teams.
Still, it is a step in the right direction, and one that every Piston was happy to take.
---