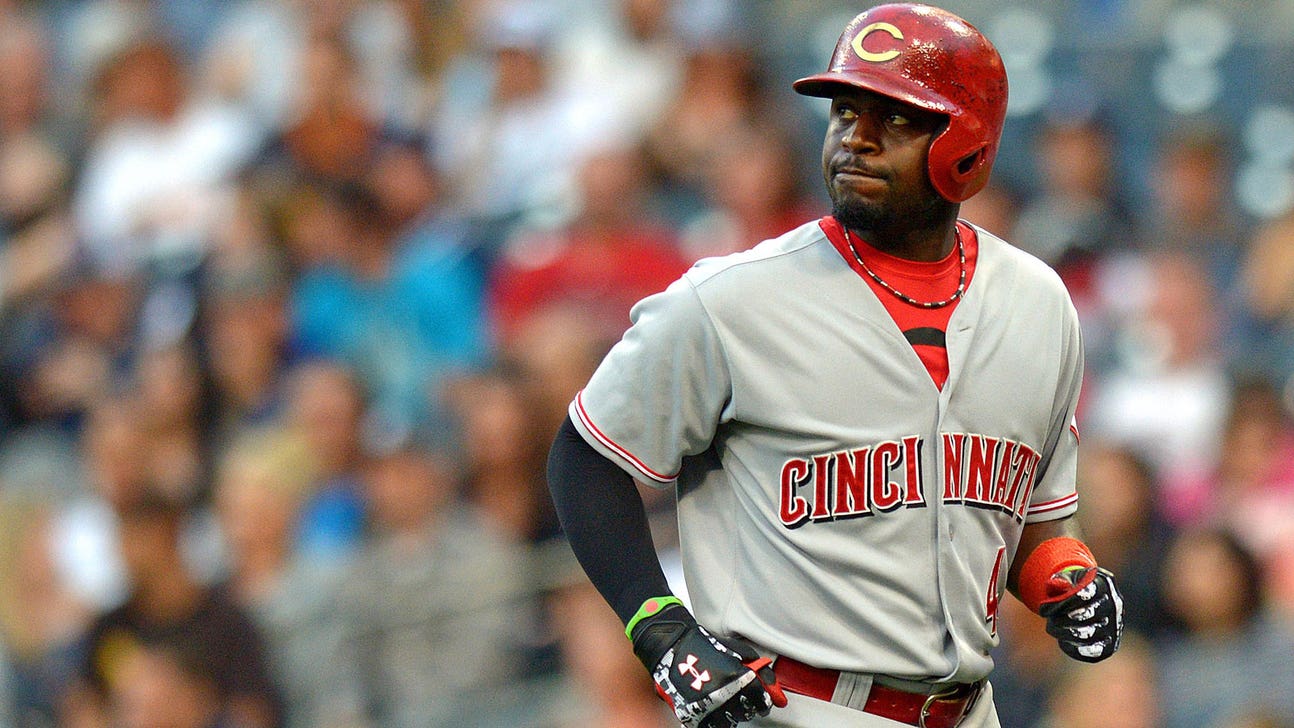 Phillips anxious to return to Reds lineup
Published
Aug. 13, 2014 12:00 p.m. ET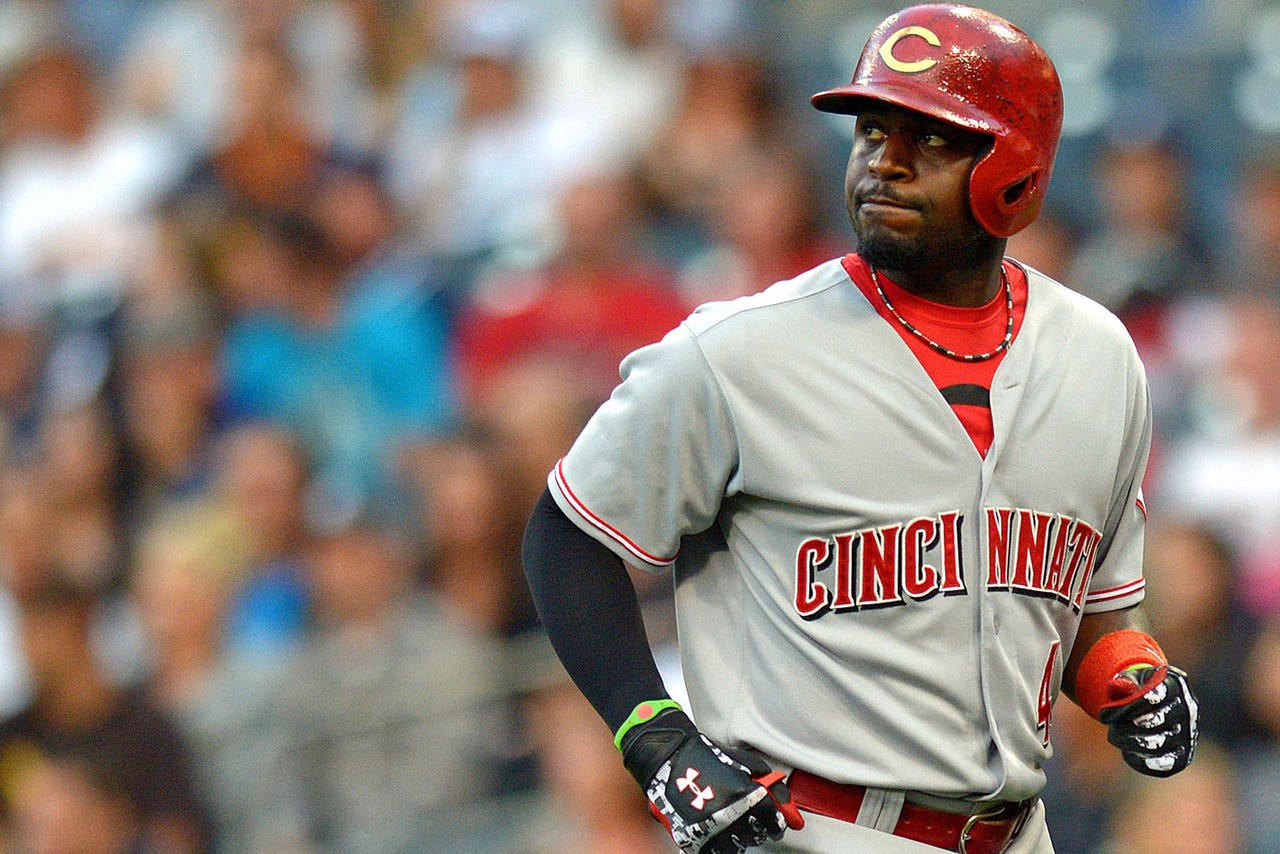 CINCINNATI -- Brandon Phillips is not a guy you want hanging around the dugout when he can't play, when he is on the disabled list. It isn't that his Cincinnati Reds teammates don't appreciate his support.
It is that he is like a caged mountain lion, ready to spring but unable to do it.
Phillips, the Gold Glover who turns second base into his own performing arts studio, has been on the disabled list since July 11 after tearing a ligament in his left thumb that required surgery.
And the closer he gets to returning, the more he paces the dugout, straining on manager Bryan Price's leash.
If all goes well, Phillips could be back in action for the Reds on the next homestand, in time to face the St. Louis Cardinals, the team he loves to hate.
Phillips just began taking batting practice this week and the plan is for him to work out Wednesday and Thursday at Great American Ball Park, then begin a rehab assignment for Triple-A Louisville on Friday.
During a recent interview on FOX Sports Ohio, Phillips said, "I'm one of the best players on this team and my teammates needed me and my teammates want me back and miss me."
It is for certain the team misses his magic glove and although he isn't having a magical season at the plate (.272, seven homers, 40 RBI) his absence is noteworthy.
When Phillps injured his thumb diving on the grass in short right field for the ball, the Reds were 50-43 and only 1 1/2 games out of first place. With the 32-year-old Stone Mountain, Ga., native out of the lineup the Reds have gone 10-16 and lost four games in the standings, back to 5 1/2 games in arrears of the Milwaukee Brewers.
"He'll have a couple of more workout days and then we'll get him into some minor-league games, the logical next step," said Price. "We'll do a game-by-game evaluation and he is certainly going to need at least a handful of at-bats to assess where he is, get his timing back."
There is no step-by-step detailed plan and Phillips' progress depends upon what he shows while on rehab.
"Repetition is good, but we'd also like to have him back quickly," said Price. "We are trying to find a way to marry those two things so we can get him enough playing time. We certainly can't put him through an entire spring training-type program, but he needs at least a few games."
Asked if Phillips is pacing and chomping and chattering about getting back, Price smiled and said, "That's very accurate. He loves to play. He has done everything he can to get himself back to this place where he can go on a rehab assignment and rejoin the club, sooner than expected. We're excited not just by his recovery but how anxious he is to be back."
The news on Joey Votto is not so positive, a little more fuzzy and unclear.
"I don't like to put too much out there because we don't have a definitive date when baseball activity will start back up," said Price. "I don't like to throw dates out there but it is reasonable to think sometime in the next week-and-a-half to two weeks that baseball activity would start back up for Joey."
Votto first went on the disabled list May 21 with a sore left knee and returned June 10. But he went back on the DL July 8 when his left knee acted up again and he has been there every since.
When Votto went on the DL for the second time, the Reds were 47-42 and 4 1/2 games behind. Without Votto, they are 13-17 and lost one game in the standings.
---