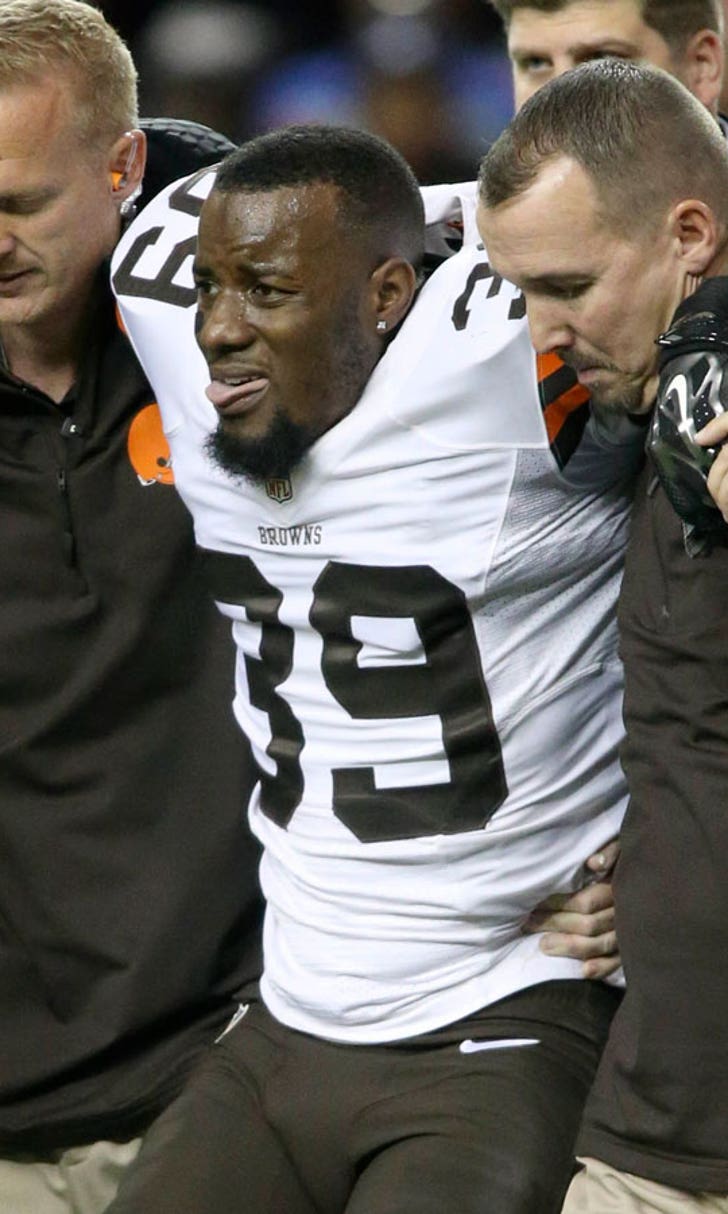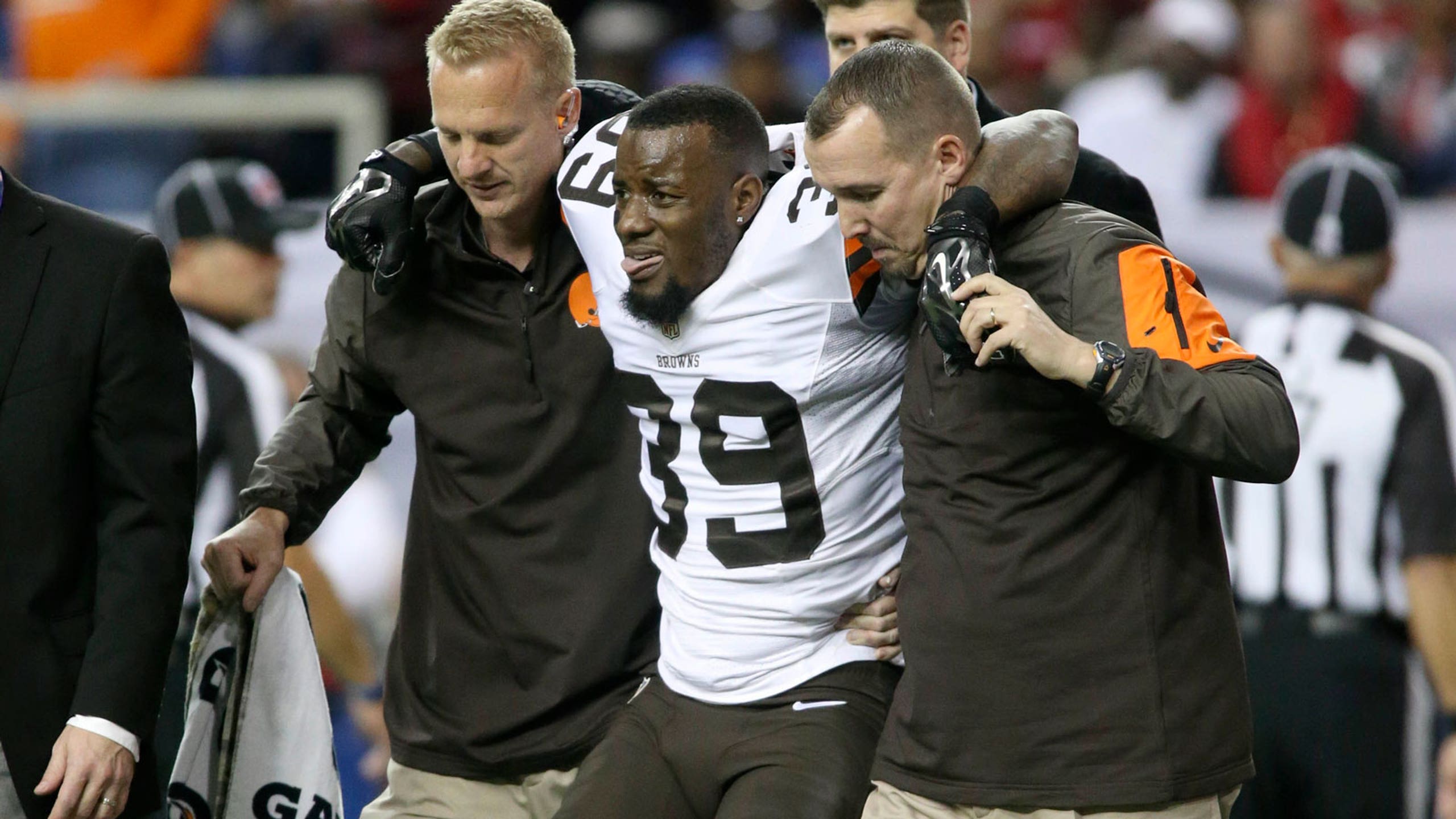 Pettine on Gipson injury: 'It will be some time'
BY foxsports • November 24, 2014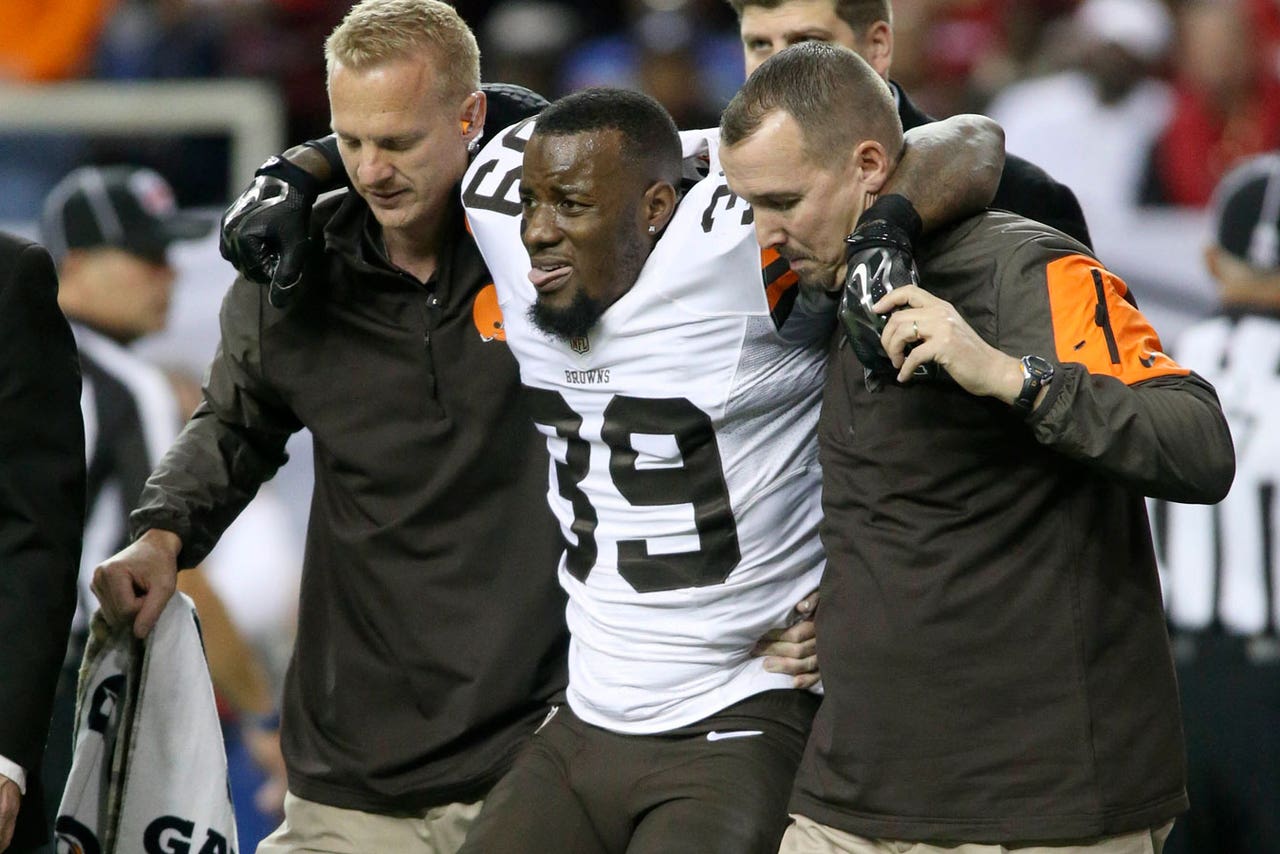 Mike Pettine confirmed the injury to Tashaun Gipson's knee, but said it was too early to put him on season-ending injured reserve.
"I saw what was reported about the MCL and there was some PCL (damage) as well," Pettine said. "It will be some time, but the timing we've heard puts us sometime potentially right at the end of the season, so given the little information we have right now, we can't make a decision right now to put him on injured reserve."
According to reports that have come out earlier Monday, Gipson suffered a third-degree sprain to the medial collateral ligament (MCL) on his right knee and will be sidelined for six to eight weeks. The report said there was injury to the anterior cruciate ligament (ACL).
Gipson posted a picture on his Twitter account.
Rookie linebacker Chris Kirksey admitted the injury is a big loss to the defense.
"He's one of our playmakers and he will be missed," Kirksey said. "I'm hoping and praying he will be able to re-join the team."
Gipson was injured in Sunday's 26-24 win over the Falcons when he collided with teammate Joe Haden on a pass intended for Julio Jones near the end zone in the fourth quarter.
The report said that Gipson might be able to return if the Browns made the playoffs, but the Browns would have to keep him on the 53-man roster to do so. NFL Network's Ian Rappaport first reported the news.
Gipson, in his third season from Wyoming, was leading the NFL with six interceptions when he was injured. Currently, Jordan Poyer and Jim Leonhard are next in line on the depth chart at the free safety position.
Pettine said that Leonhard and Poyer will fill in for Gipson.
"That's why it's been great to have (Leonhard) throughout the year, just to give us that quality depth," Pettine said. "To be able to step in and play on limited practice repetitions and we're very happy to have Jordan Poyer on the roster, as well.
"When (Poyer's) number is called, his role will increase as we move forward without Gip," he said. "I'm obviously confident he will do a good job for us."
EXTRA POINTS
Props to Robertson, Mingo: Pettine singled out LB Craig Robertson and LB Barkevious Mingo for their play against the Falcons.
"I think Mingo played his best game of the year - it might not have shown up in the stat sheet."
On to Buffalo?: Pettine said he hasn't heard anything official whether the Browns will still play in Buffalo this Sunday. Due to the snow last week, the Bills had to move their home game with the Jets to Detroit this week.
"We still haven't heard anything definitive," Pettine said. "I'm sure it will be cleared up (Tuesday)."
---