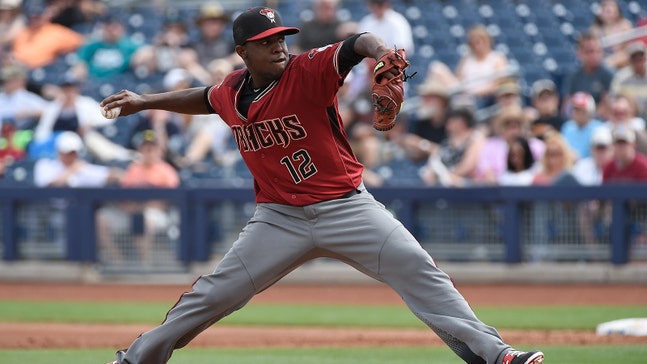 Peralta homers, De La Rosa sharp as D-backs shut out K.C.
Published
Mar. 12, 2016 8:20 p.m. ET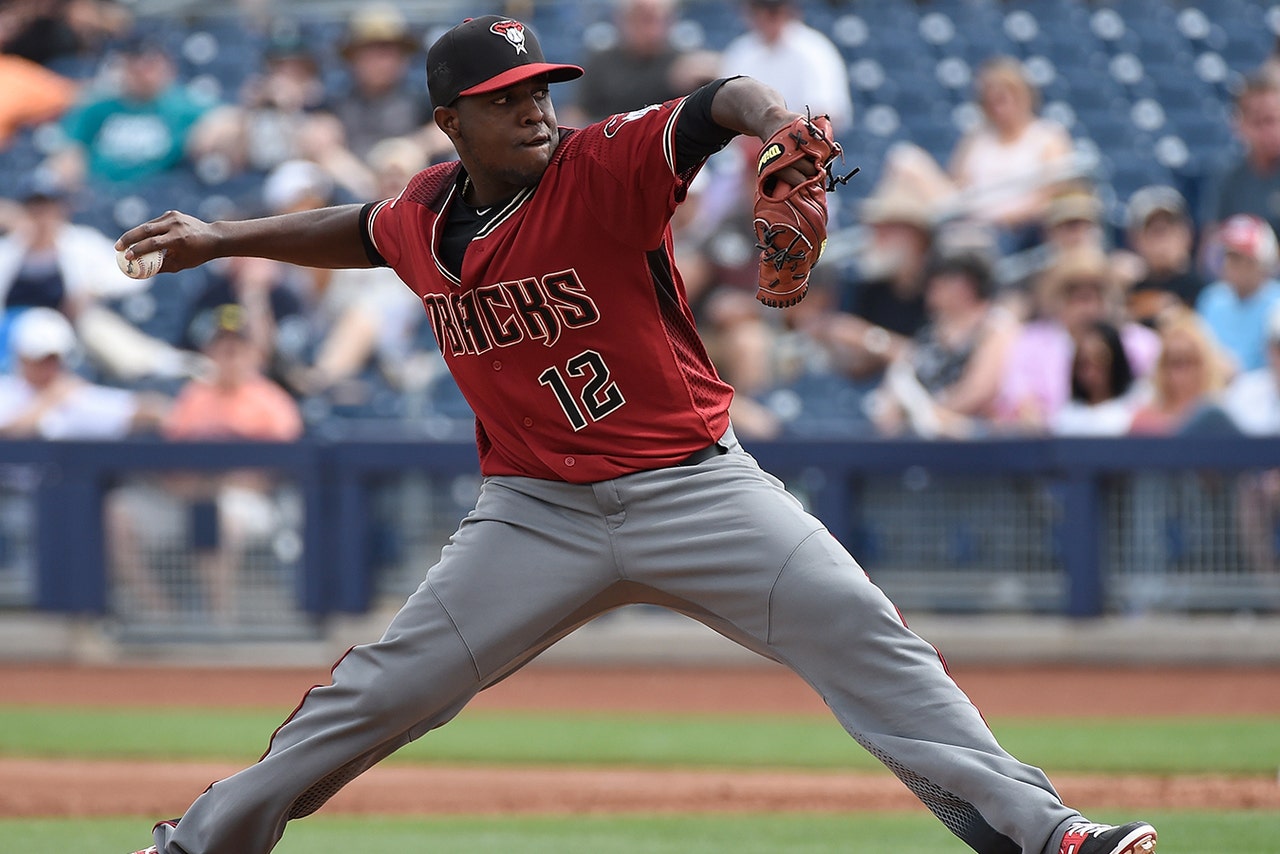 SCOTTSDALE, Ariz. -- On a day when pitchers from both sides threw well, a slight problem with Kris Medlen's early timing made the difference in an Arizona Diamondbacks split squad's victory over Kansas City.
David Peralta hit his first home run of the spring, barely clearing the right field fence, and Rubby De La Rosa pitched four scoreless innings for Arizona in the 3-0 Diamondbacks' victory on Saturday.
De La Rosa, the No. 4 starter in the Diamondbacks' rotation, had been rocked for five runs in four innings in his first two starts. But he blanked the Royals on four hits, striking out five with no walks, in front of a record Salt River Fields crowd of 13,514.
All three runs came in the first inning off Medlen, two of them on Peralta's homer.
"I think I felt a little quick today in my delivery and everything," Medlen said, "and by the time I realized I was being quick it was already 3-0. After that, I felt good the entire game."
He gave up six hits in three innings, striking out two and walking one.
It was the second win in as many days for Arizona over the Royals. The Diamondbacks beat Kansas City 12-3 in Surprise on Friday.
After Medlen left, five Royals pitchers blanked the Diamondbacks on four hits over six innings. Four Arizona relievers allowed two hits over in five innings after De La Rosa's departure, including closer Brad Ziegler in his first appearance of the spring.
Eric Hosmer went 2 for 3 for the Royals, including a two-out double off the left field wall in the sixth.
After homering off Medlen in the first, Peralta hit a screaming line drive up the middle in the third that almost hit the Royals pitcher in the face.
"He's a good hitter," Medlen said. "He almost ended my life, also. I think that's the closest anyone's gotten to killing me on the baseball field."
Medlen put his fingers about three inches from his right cheek to show how close the ball came to hitting him in the face.
"It was very, very close, very scary,'" he said.
Peralta agreed.
"I was scared, too," he said. "He threw me a fastball outside and the line drive, it was really close. I almost hit him. Thank God nothing happened."
Medlen had struck out three in two perfect innings in his previous outing.
Manager Ned Yost agreed that tempo was his pitcher's early problem.
"You're talking about a thousandth of a second that means the difference in a curve ball down in the zone and a curve ball up in the zone," Yost said. "You just continue to refine that tempo so you're ready to go opening day."
De La Rosa, who opened the game by giving up singles to Paulo Orlando and Mike Moustakas, retired the next 10 he faced, five by strikeout, with a fastball reaching 97 mph. He allowed two-out singles to Eric Hosmer and Kendrys Morales before getting Reynond Fuentes to fly out to center to end the fourth.
"Rubby did a nice job," Diamondbacks manager Chip Hale said. "All the things they worked on from his last start to this start, he put together."
Diamondbacks: Outfielders Yasmany Tomas and A.J. Pollock remained sidelined with knee soreness. Hale said he hopes to have Tomas back in the lineup by Thursday and Pollock by next weekend.
Royals: Edinson Volquez makes his third start of the spring as the Royals host Cleveland in Surprise.
Diamondbacks: Right-hander Zack Godley, in the mix for the fifth spot in Arizona's rotation, makes his third appearance, and second start, of the spring in the Diamondbacks game at the Chicago White Sox in Glendale.
---
---