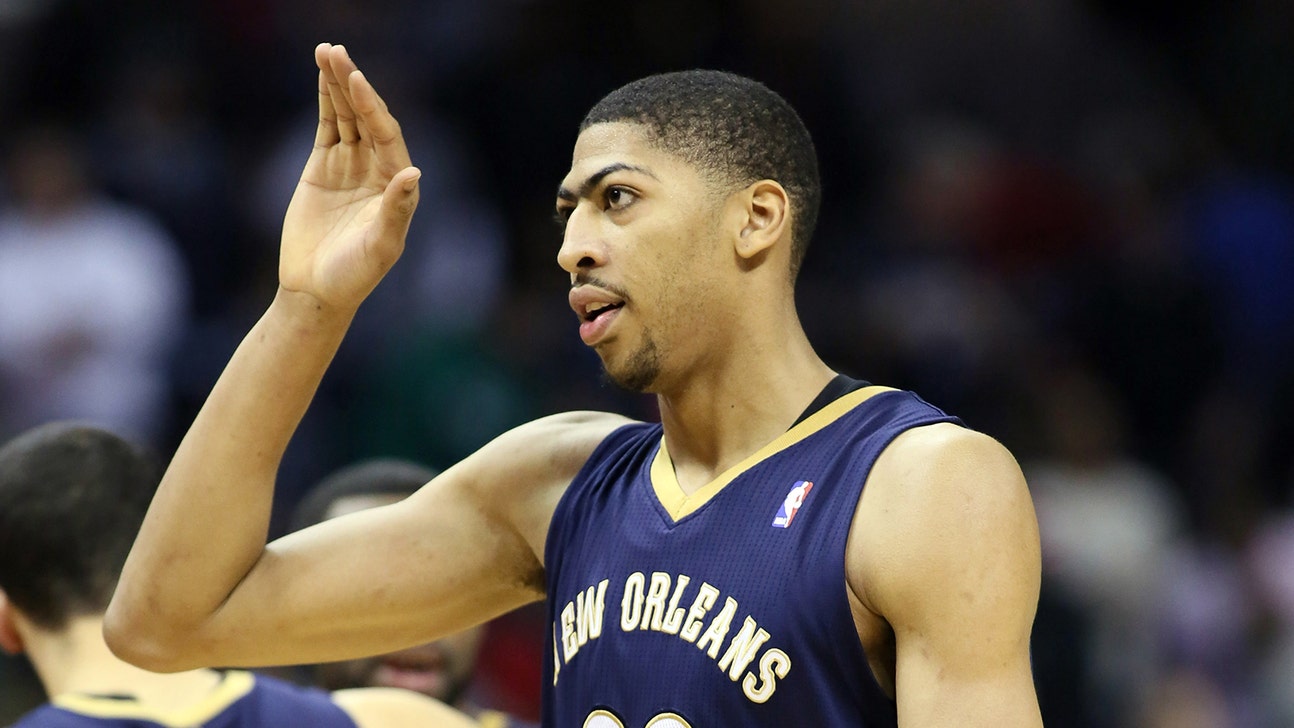 Pelicans' Davis sets new franchise record for blocked shots
Updated
Mar. 4, 2020 3:06 p.m. ET

The NBA's number one shot blocker, the Pelicans' Anthony Davis, continued adding to his list of accolades Saturday when he set a franchise record of 6 consecutive games with at least 4 blocked shots.
"I'm just focusing on protecting the rim," Anthony Davis said after finishing the game with six blocks. "When I do that, good things happen."
Alonzo Mourning set the now former benchmark for the franchise back in 1993 when he put together a string of five games with four-plus blocked shots.
As a little lagniappe, Davis re-wrote this page of New Orleans history against his hometown Chicago Bulls. Coming into the game, Davis sported 121 blocks on the season, 65 percent of which turned into Pelicans' possessions.
New Orleans' sophomore power forward isn't just showing his shot-blocking prowess when it comes to comparing results within the franchise; he's dominating the league. Davis has recorded three games with at least eight blocked shots this season. Just to put in perspective how that compares, the rest of the NBA has three such games this season.
Pelicans fans are still holding onto hope that Davis will be in the number of All-Star players who take the court on Sunday, February 16. Incoming NBA commissioner Adam Silver will likely need to name two injury replacements for the Western Conference team to take the place of Kobe Bryant and Chris Paul.
Many in New Orleans though consider it a snub that Davis wasn't named to the reserve list to begin with.
"I was surprised, disappointed and frustrated for him," head coach Monty Williams. "You feel bad because you know what he means to your team and what people around the league have said about him and his impact on the game on both ends of the floor speaks for itself."
Davis says although it was tough not to make the reserve team, he's just focusing on his play.
"Whatever happens, happens," Davis said. "You can't control that, so I'm not stressing too much over it. We got a lot of basketball left. It's just one thing that happens in life."
---