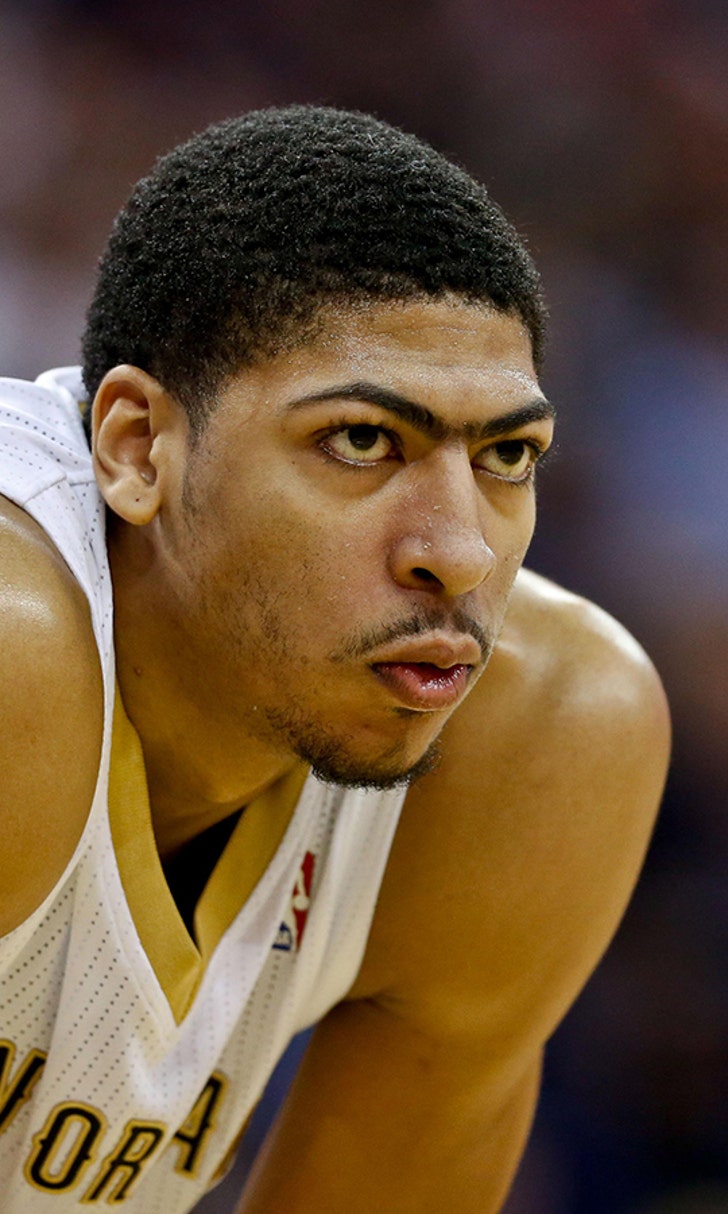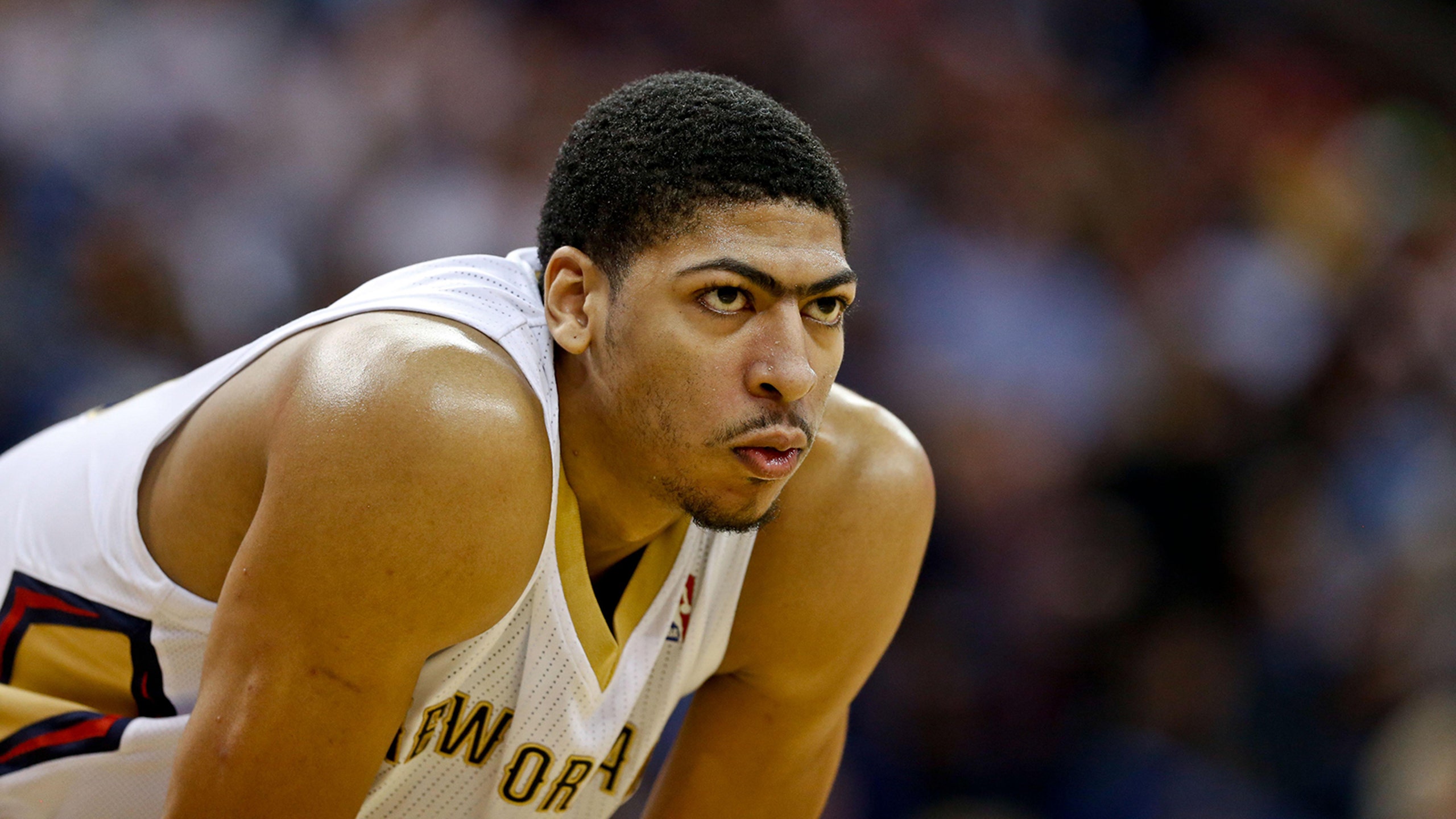 Pelicans' Davis out with upper respiratory infection
BY foxsports • March 19, 2014
The flu bug that sidelined several Pelican players last week hit forward Anthony Davis Wednesday ahead of the team's matchup with the Toronto Raptors.
Davis showed up at shoot around Wednesday morning, only to be sent home because he was visibly struggling. Davis had hoped with some rest and fluids, he could be ready for a 7:00 tip off, but the team medical staff benched him about 30 minutes before the game, diagnosing him with an upper respiratory infection.
A droopy-eyed Davis refused to go home and watched the game from the end of the team bench inside the Smoothie King Center.
Given Davis' recent historical production, it's understandable why he would want to battle on.
Davis has scored 194 points and hauled in 86 rebounds over his last six games, averaging 32.3 PPG and 14.3 RPG. Only one other player has scored that many points and recorded that many rebounds over a six-game span since the 2000-01 season. Kevin Love first reached that benchmark in March 2012 with 202 points and 93 rebounds. Love did it again this February when he recorded 205 points and 92 rebounds.
Punctuating that stat, Davis scored 40 points and grabbed 21 rebounds in the Pelicans' overtime win over the Celtics Sunday, becoming the third-youngest player in NBA history to have a 40-point, 20-rebound game. Davis celebrated his 21st birthday last Tuesday, March 11.
John Drew accomplished a similar feat just before turning 21 years old in 1974-75 with the Atlanta Hawks, and Shaquille O'Neal was a couple of weeks shy of his 21st birthday when he did it for the Orlando Magic on February 16, 1993.
Davis isn't done yet though, as he's closing in on ending this season with a historical flourish. Davis is currently averaging 21.4 points, 10.4 rebounds and 2.91 blocks. Should these numbers hold, he'd be the first player to average at least 21.0 points, 10.0 rebounds and 2.8 blocks since Tim Duncan in 2002-03. Duncan won the MVP that season.
Davis isn't in contention for MVP, but the chatter is steadily increasing for him to snag the League's Most Improved Player award. Davis has increased his scoring average 7.9 points from last season. He's now scoring 13.5 PPG more than last season. Only the Suns' Gerald Green -- who has gone from 7.0 PPG to 15.6 PPG -- has made a larger jump this season.
---