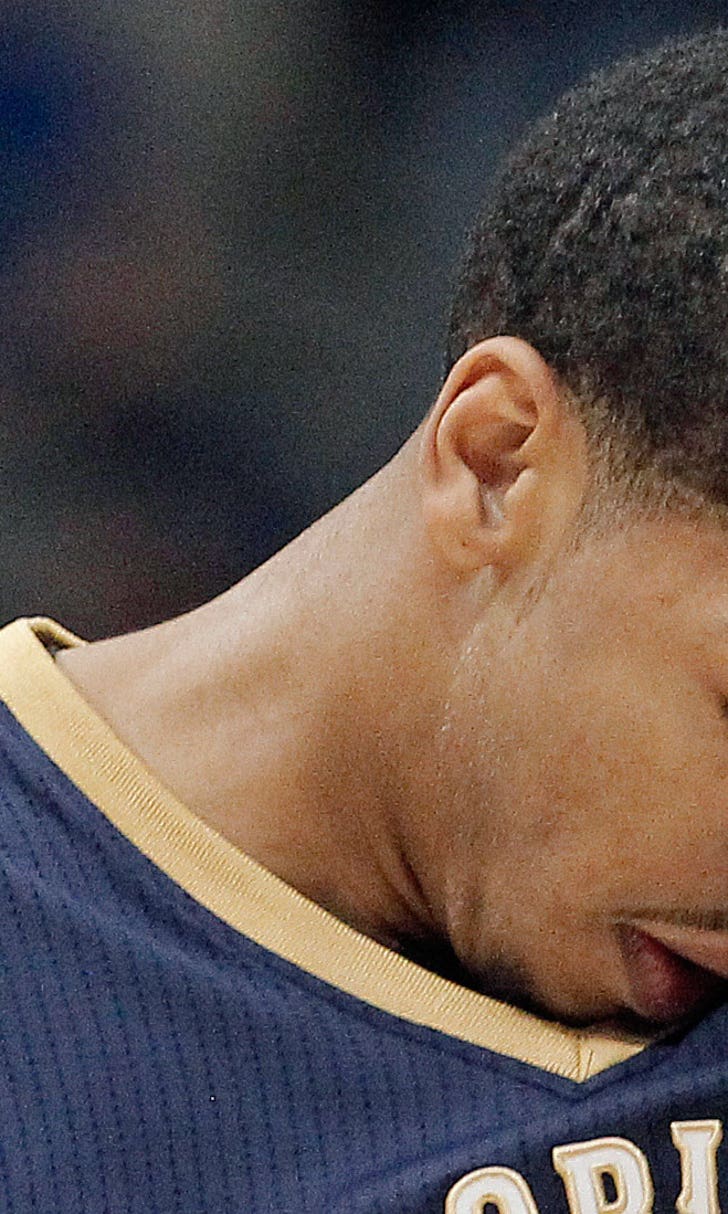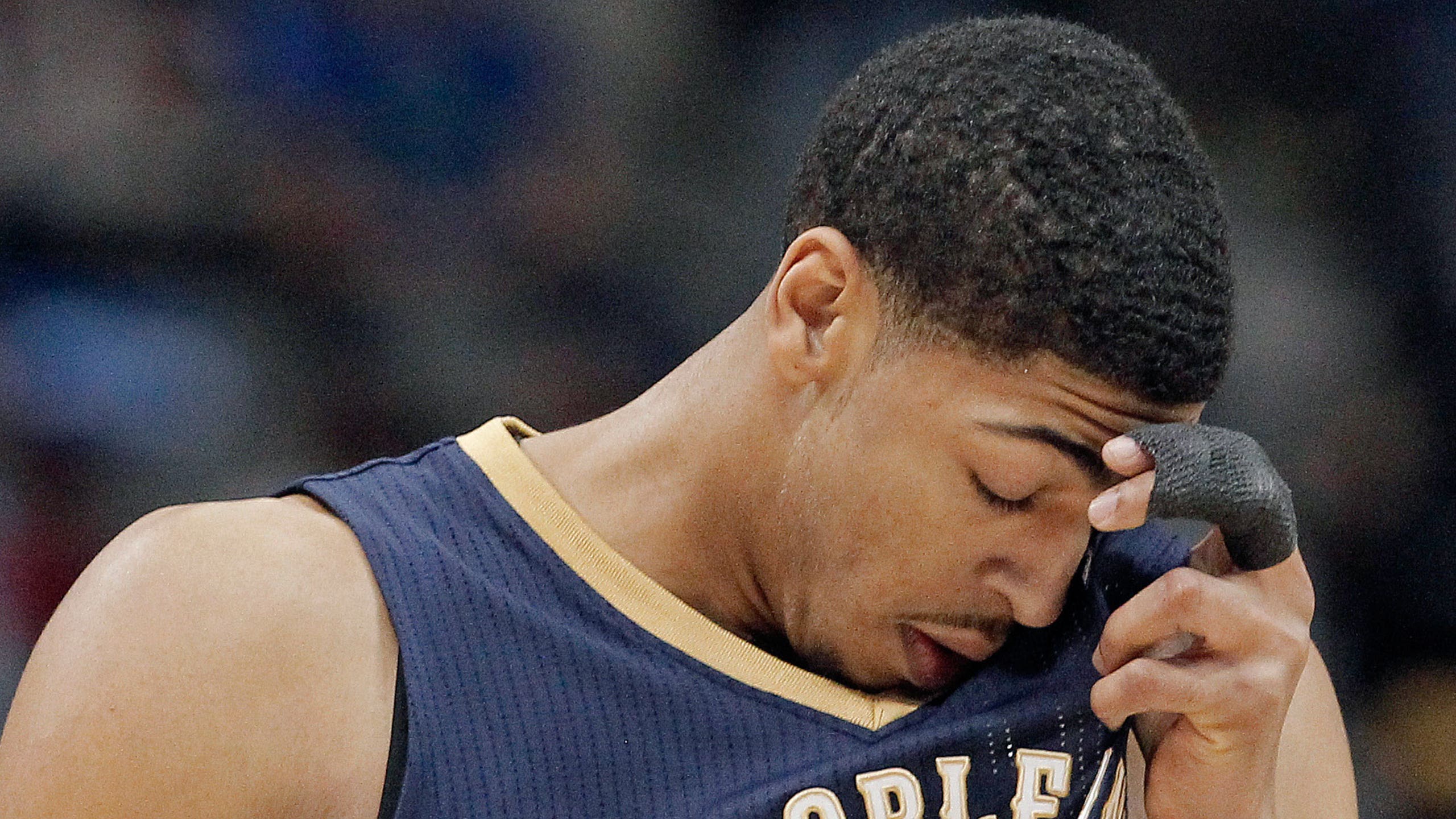 Pelicans' Davis day-to-day with left shoulder sprain
BY foxsports • February 27, 2014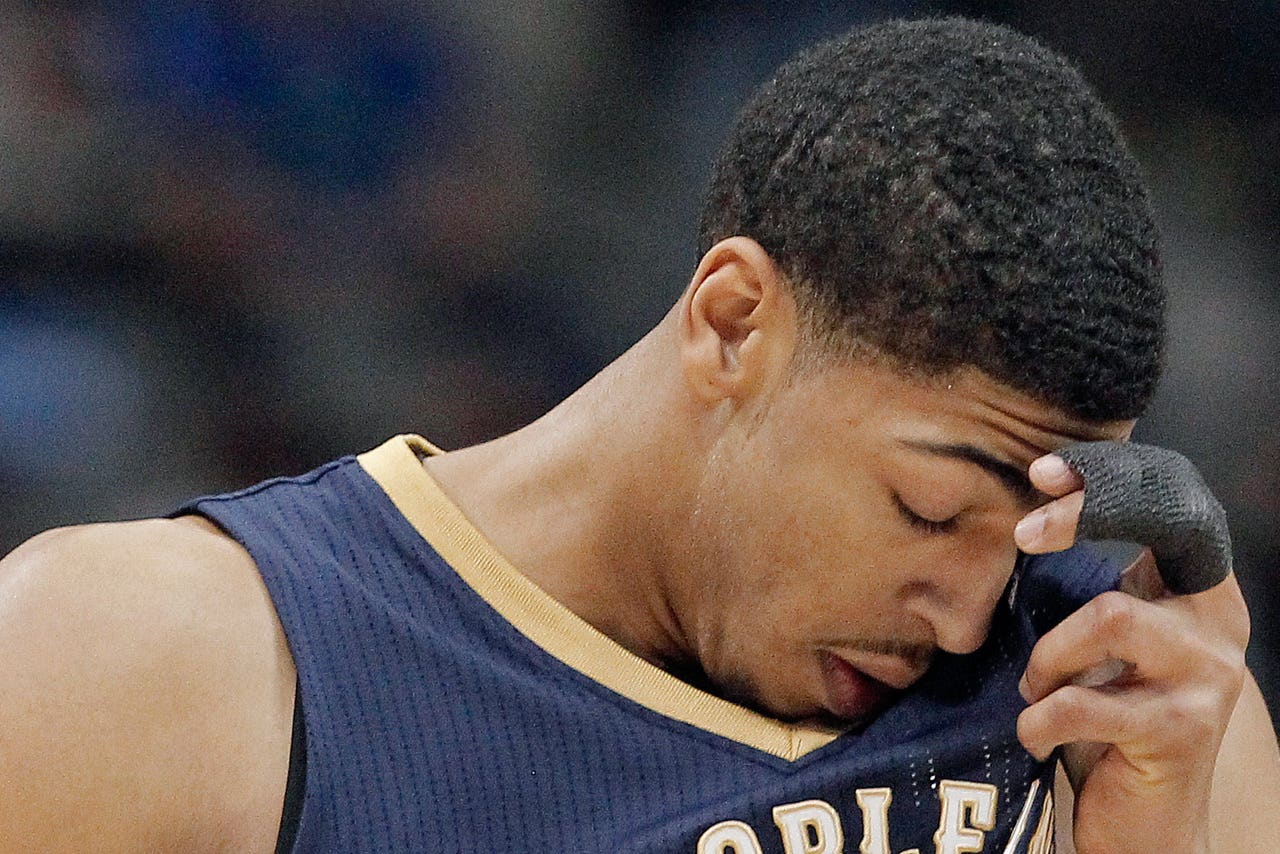 Test results in Phoenix have led the New Orleans Pelicans to list star forward Anthony Davis as day-to-day with a left shoulder sprain.
Davis suffered the injury going up for a rebound in the second quarter against the Dallas Mavericks on Wednesday.

The Pelicans are just beginning an arduous Western Conference road trip against top-tier opponents such as the LA Clippers and the Phoenix Suns.
As much as the Pelicans need every weapon possible against these opponents, there is an argument to be made against rushing Davis' recovery.
The Pelicans do not have a pick in this upcoming draft, unless they land a top 5 choice in the NBA lottery. The terms of the trade for point guard Jrue Holiday send New Orleans' pick this year to Philadelphia, unless the pick ends up being in the top 5, in which case it will be protected.
A lottery pick could certainly help the Pelicans in their endeavors to climb up out of the Western Conference's basement, but the team isn't counting on that. Management is working on several contingency plans.
The team will have money to spend in free agency this off season. Plus, management is attempting to develop a young talent who is now logging time overseas.
One possible answer for the Pelicans if their pick ends up falling below #5 could come in the form of point guard Pierre Jackson, who's now playing in Turkey. New Orleans holds his NBA rights, and team management is looking at Jackson to possibly take the place of a draft pick.
"That was the plan," General Manager Dell Demps said. "When we talked to him last year about going overseas for a year, that was the plan. (It was), 'Hey, we're not going to have a draft pick next year to draft. He's going to be our draft pick.'"
Demps' staff is monitoring Jackson's performance in Turkey and plans to bring him back to participate in the summer league with New Orleans. That will give management a better chance to truly evaluate Jackson's talents and whether those skills will bolster this squad, since the Pelicans have depth at the guard position.
"He's still a young player, you love his story," Demps said. "Coming out of high school he was not highly recruited, goes to junior college, plays great in junior college, goes to Baylor. I still remember the first time I saw him play. I went to watch a number of players at Baylor – they had four potential first round picks on their roster. I remember walking out of the practice and saying that he was the best player on the floor. Going to a couple of games, I kept saying he was the best player on the floor. He ended up being the Big 12 player of the year, leading the league in scoring and assists. He's done a magnificent job of, every place he's gone, he's played well and his teams have won."
Indeed Jackson, and the teams he's played for, have found success. Before leaving for Turkey, Jackson played for the Idaho Stampede in the D-League. He set a D-League single game record on February 4, 2014 for most points scored in a game by recording 58 points against the Texas Legends. Jackson led his junior college team, the Golden Eagles of the College of Southern Idaho, to the NJCAA National Championship. He followed that up by helping the Baylor Bears win the NIT Championship over Iowa in April of 2013.
So far though, that success hasn't translated to an NBA court.
"The kid had some bad luck to start with," Demps said. "When we acquired him, we were stacked at the point guard position. When we drafted him, we asked him to play summer league, but because of the trade, he wasn't cleared to play summer league until the third game. He didn't get to come to the practices. Some guys had practiced for four or five days and they had a couple of games. We kind of just threw him into the fire. Then he catches pink eye, so he misses the next two days recovering from that and he comes back for the last game. He didn't get a good opportunity to show what he could do."
Jackson will likely get that opportunity this summer, to prove whether he is one of the answers New Orleans is looking for in it's quest to build a championship roster around Davis.
---