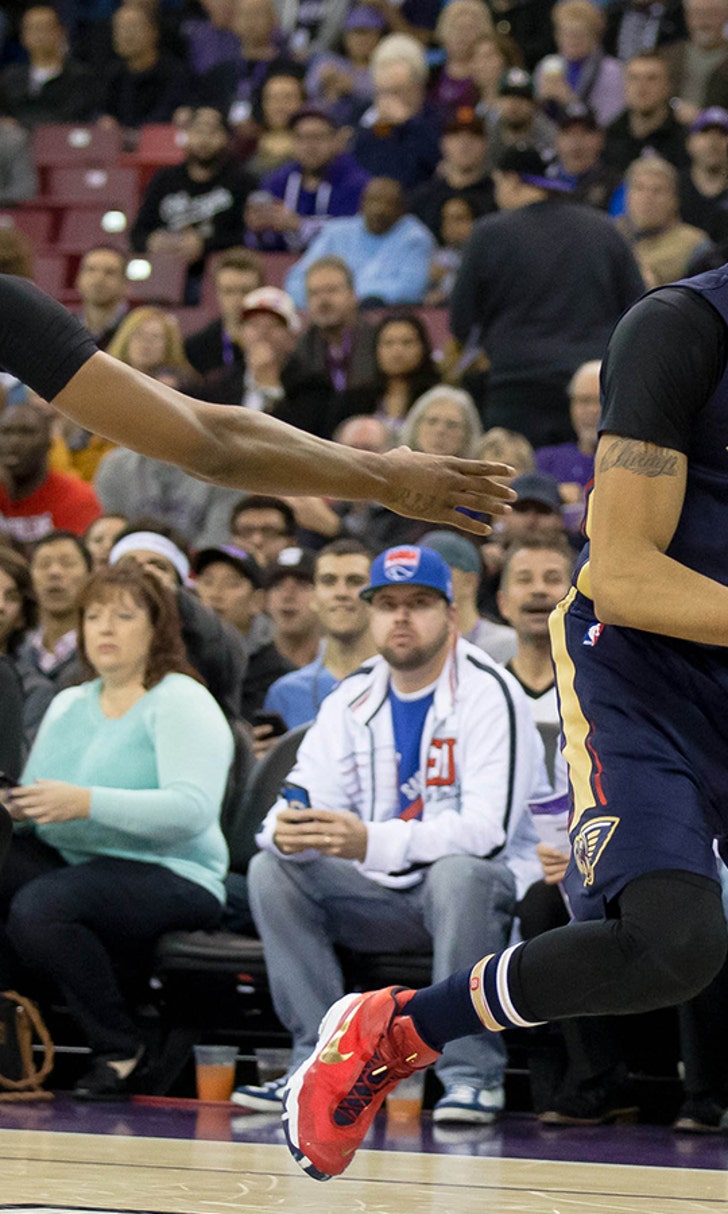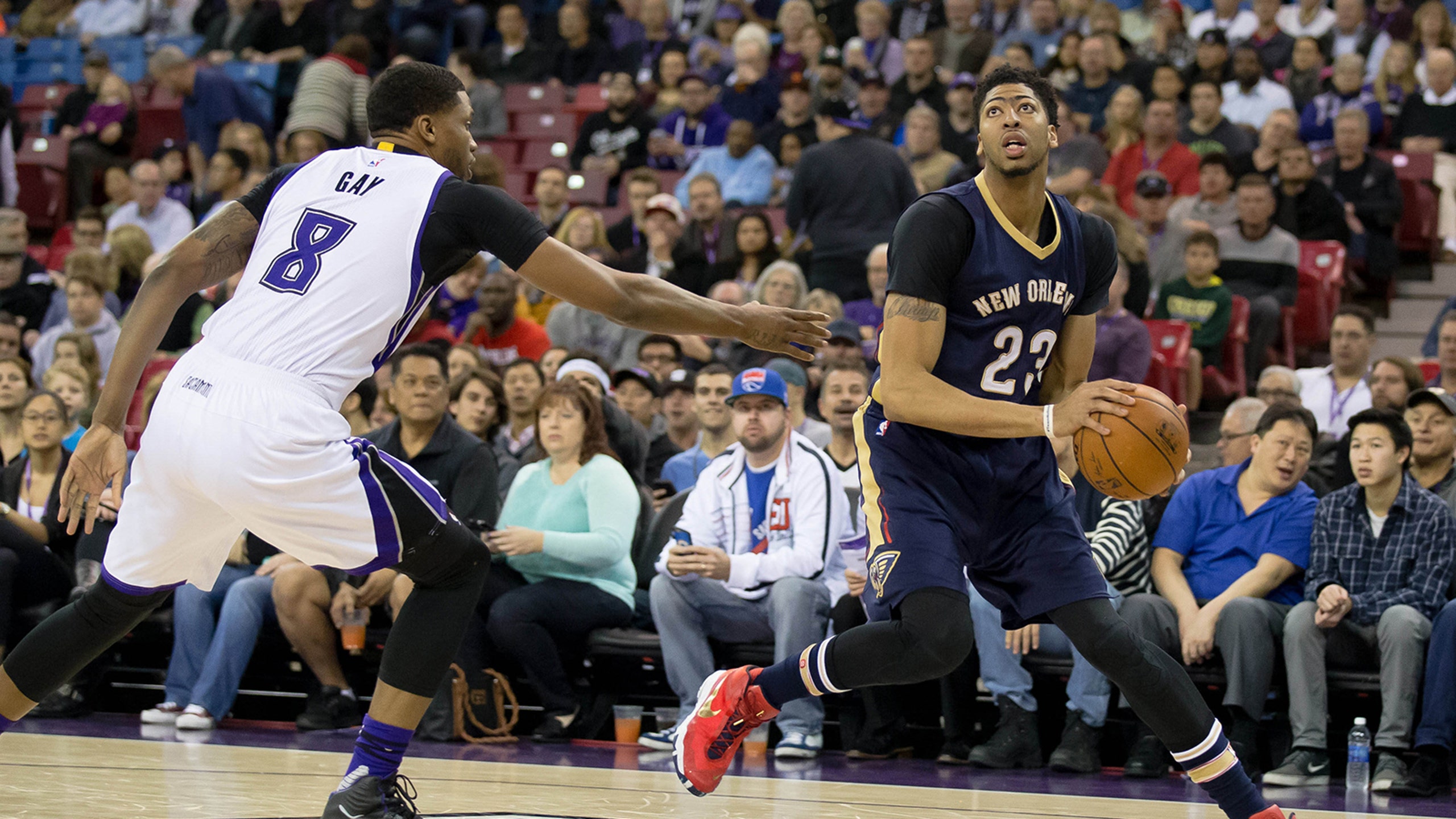 Pelicans bounce back on the road with win over Kings
BY foxsports • January 14, 2016
SACRAMENTO, Calif. (AP) -- Eric Gordon made six 3s and scored 24 points, Anthony Davis also had 24 and the New Orleans Pelicans snapped a four-game skid by beating the Sacramento Kings 109-97 Wednesday night.
The Pelicans tied a team record by making 16 3-pointers. Gordon was 6 for 12 from long range and New Orleans was 16 for 33 overall.
New Orleans led by 15 at halftime and used a 15-0 run in the third quarter.
Norris Cole scored a season-high 18 points and Ryan Anderson hit four 3-pointers and scored 18 for the Pelicans, who had lost six of seven.
Davis (bruised back) missed the previous two games and his status was questionable earlier in the day. His importance to the Pelicans is evident in their 0-5 record without him this season. He had 10 rebounds and two steals.
DeMarcus Cousins had 32 points and 12 rebounds for the Kings. Rajon Rondo had 17 points and 10 assists.
Trailing by 28 early in the fourth period, Cousins scored 12 points as the Kings went on a 14-0 run that made it 95-81. A fastbreak layup by Cole ended the burst with 5:30 remaining, and 3-pointers by Gordon and Anderson helped the Pelicans secure the victory.
TIP-INS
Pelicans: Tyreke Evans injured his right knee in the opening quarter and didn't play the remainder of the game. . Kings guard Darren Collison and guard Jrue Holiday of New Orleans were former teammates at UCLA. . New Orleans committed only one turnover, made 8 of 16 3-pointers and led 59-44 at the half. The Pelicans finished with seven turnovers while the Kings had 18 that led to 22 points.
Kings: Sacramento fans brought their used athletic shoes to the game. The shoes will be recycled and contribute to the playing surface at the new downtown Golden 1 Center, where the team will play next season. . The Kings had six first-quarter turnovers that led to nine points and a 28-19 deficit. . Sacramento shot 6 of 23 on 3-pointers.
UP NEXT
Pelicans: Host Charlotte on Friday.
Kings: Visit Utah on Thursday.
---