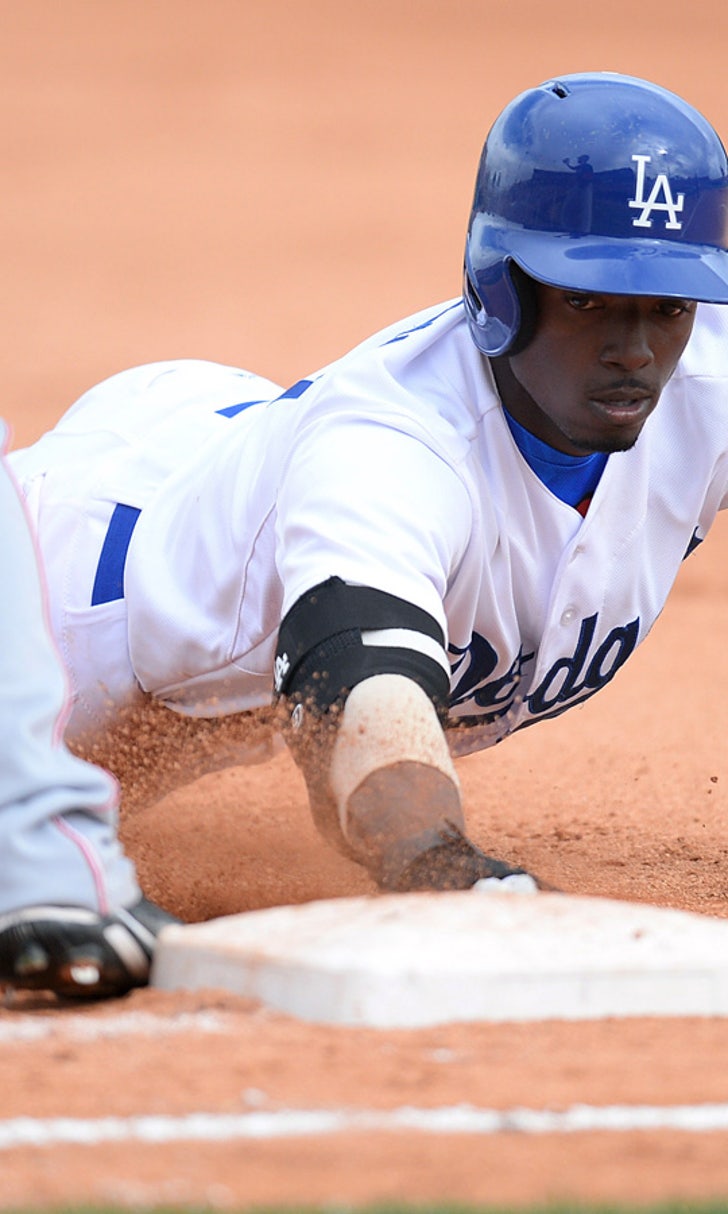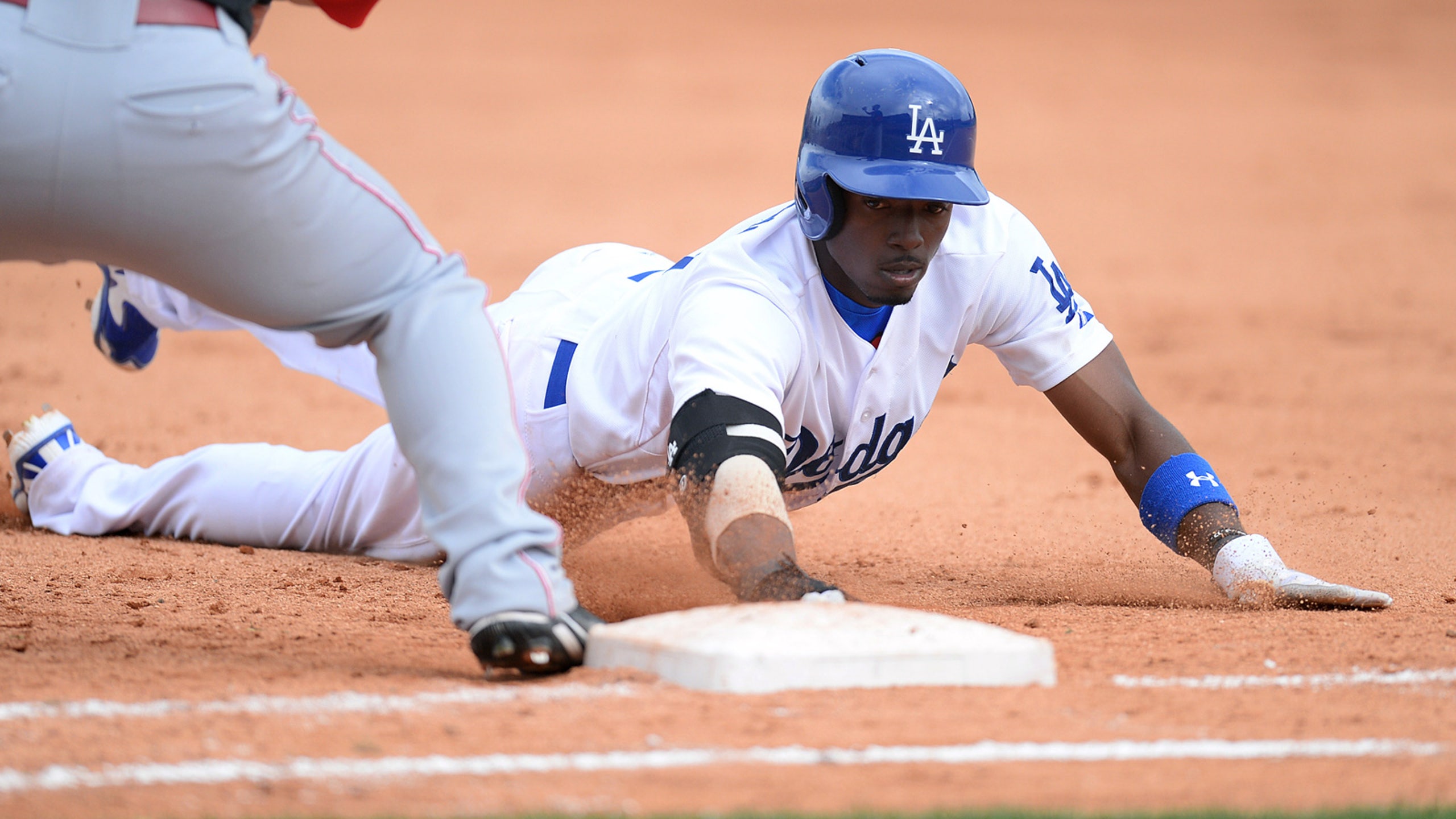 Paul Maholm struggles in loss to Reds
BY Fox Sports • March 13, 2014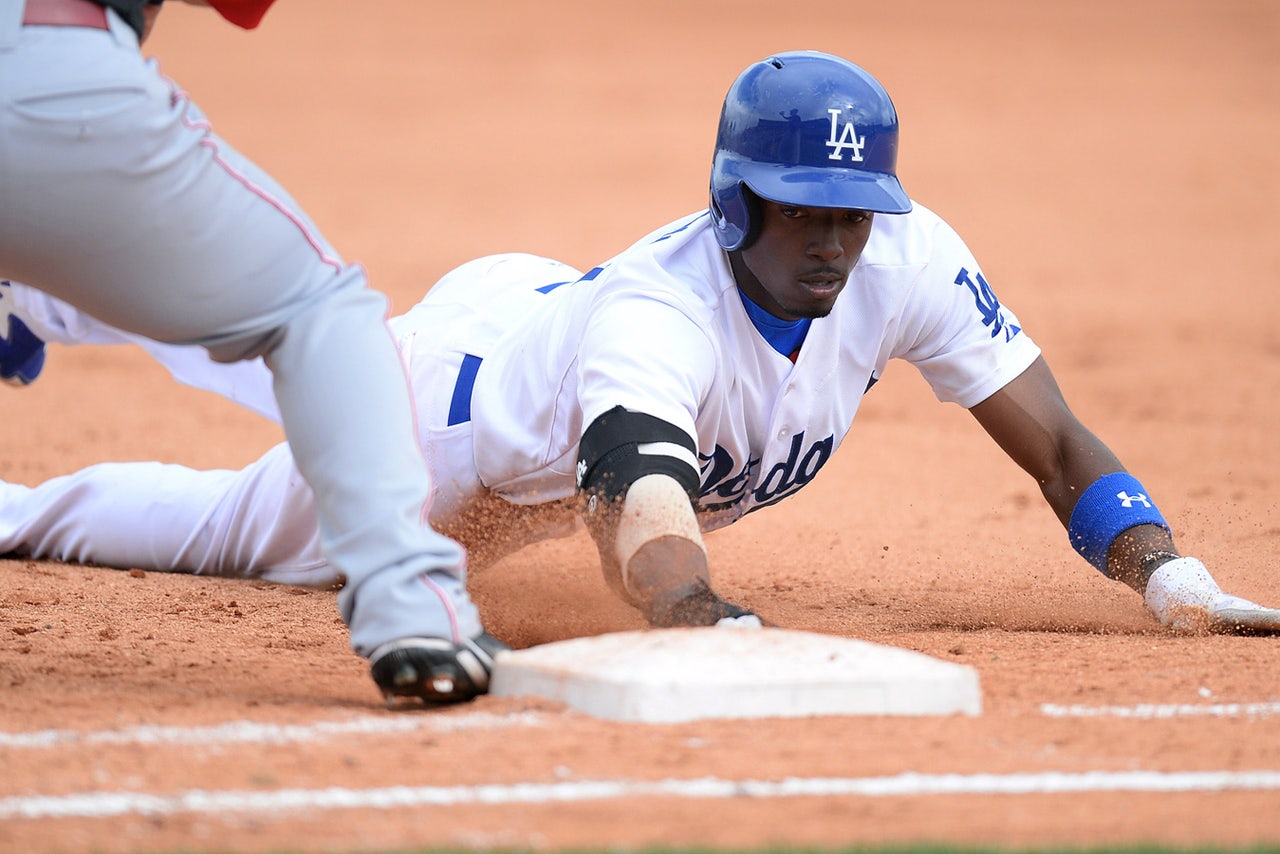 GLENDALE, Ariz. -- Observations from the Dodgers' 8-2 loss against the Reds on Thursday.
Bad day for Paul Maholm
An offseason pickup who signed a one-year, $1.5 million contract with the Dodgers, Maholm was pulled after surrendering six runs (five earned) on six hits and two walks in 2 2/3 innings of work (64 pitches). He gave up a solo home run to Todd Frazier (on the first pitch he faced) in the first, tossed a wild pitch in the second that scored a run and allowed a three-run home run to Chris Heisey in the third.
Maholm, who's fighting for the fifth spot in the Dodgers rotation, said the competition isn't weighing on him and mentioned his "tired arm."
All in the family
Dee Gordon (left field) and Scott Van Slyke (right field) got the start on Thursday. Both are sons of ex-Major Leaguers: Pitcher Tom 'Flash' Gordon (1988-09 with Royals, Red Sox, Cubs, Astros, White Sox, Yankees, Phillies and Diamondbacks) and center fielder Andy Van Slyke (1983-1995 with Cardinals, Pirates, Orioles and Phillies.)
Against the Reds, Dee Gordon finished 2-for-4 while Scott Van Slyke ended 1-for-4.
Matt Kemp update
Dodgers outfielder Matt Kemp, recovering from an ankle operation, played his first game in center field on Wednesday during a minor-league intrasquad game.
"I feel a little weird still being out there, but I'm having a lot of fun," Kemp told reporters on Wednesday. "I'm excited to be back on the field, just playing. That's the process. We're taking our time.
"I'm still trying to get my legs under me."
Kemp resumed team drills on Thursday at Camelback Ranch in Glendale, circling the bases several times while testing his wheels under the watchful eye of Dodgers coaches and training staff.
Kemp took part in another minor league game on Thursday, finishing 0-for-6 while Yasiel Puig added a home run and a triple.
"Matt seems good. Six at-bats, played some outfield yesterday, ran hard to first...he came out of it well," said Dodgers bench coach Tim Wallach, filling in for manager Don Mattingly while he deals with a death in the family.
"(But we) still want to be careful, we don't want any setbacks...we definitely want to get him back on the field as soon as possible."
While the Dodgers in Australia for their season-opening series, Kemp is expected to keep playing in minor league games.
Wallach also commented on the struggles of the Dodgers' top hitters and why that doesn't bother him.
 "This is, for me, kinda the point where in normal spring training games where you hit that little bit of a dead zone," Wallach said. "The break of the heat (during Australia trip) and being out there every day (will help), guys have been working hard, taking a lot of swings.
"Toward the end of camp, guys begin to get that adrenaline going. I figure that will come about shortly."
Welcome, Erisbel
Erisbel Arruebarrena (say that three times fast), a 23-year-old shortstop, reported to camp and was quickly greeted by Puig, a friend from their childhood in Cuba.
"From the time we were small, we played together," Arruebarrena told the LA Times.
Arruebarrena's five-year contract is guaranteed for $25 million.
Overheard
While walking around Camelback Ranch during pregame warmups, several Dodgers fans were openly voicing their displeasure with Time Warner Cable Sports Net and their inability to see spring training games on their home televisions.
"It's just wrong," one fan said, within ear shot of several Dodgers coaches.
---