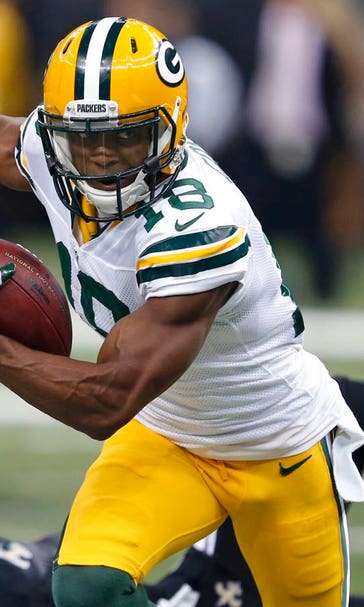 Paul Imig's Nov. 20 Packers mailbag
BY foxsports • November 20, 2014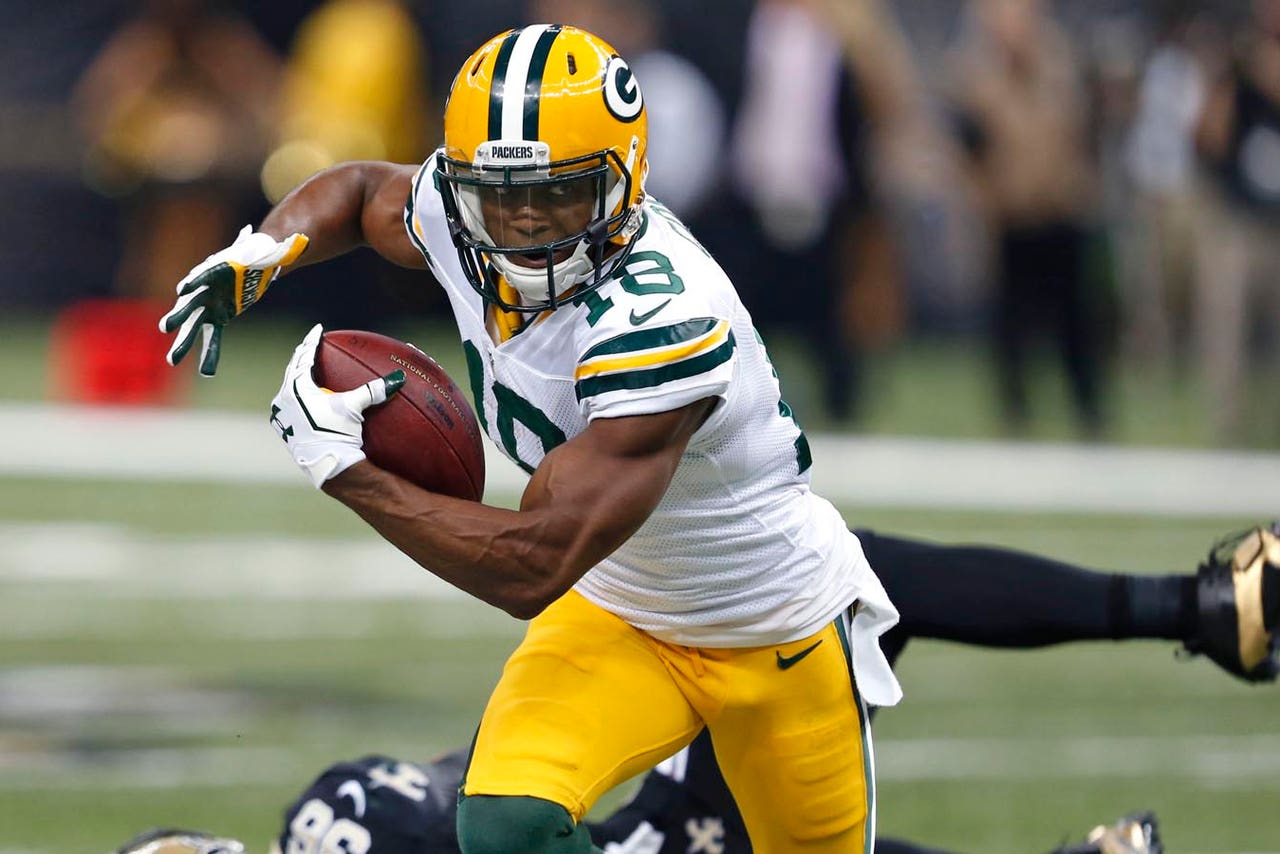 It's time for this week's edition of the Packers Mailbag ...
Question: The talking heads on ESPN are seemingly focusing on The Packers peaking too early. I don't think they are even close to peaking, do you Paul? There is a lot of room for improvement on offense as well as defense . . . that has to mean there is a whole lot of talent that hasn't surfaced yet, Adams, tight ends, running backs can all get better. Moving Clay around should have been done a long time ago but at least Capers finally figured that out. Granted he didn't have Peppers but getting Hawk out of that critical position at times is really showing up. -- B Gailbreath, Madison
Question: Are the Packers peaking too early? Or can they ride this wave out? -- Bob, Fall Creek
Answer: Peaking is a topic with interesting layers. On its surface, if the Packers had indeed "peaked," it implies they won't get better over the final six weeks of the regular season. That's unlikely, given that every good team continually gets better as a season goes on. Especially a team with young players in key roles like rookies Ha Ha Clinton-Dix, Davante Adams and Richard Rodgers, and even second-year players like Eddie Lacy, David Bakhtiari, Datone Jones and Josh Boyd.
But on the other side of that discussion, Green Bay can't possibly continue to beat every two opponents by 74 points like it has done in consecutive weeks to Chicago and Philadelphia. Relative to how much better the Packers have been to their recent opponents, it's highly unlikely that upcoming games are that one-sided. So, when we reflect on the season in a couple months, I would bet we identify this stretch of victories as the most dominant portion of the year for Green Bay.
Aaron Rodgers has proven he can play at this level consistently, but it's perhaps not humanly possible for him to play better. Jordy Nelson and Randall Cobb can't be much better than they have been, nor can the offensive line, Julius Peppers, Micah Hyde and a host of others. With as nearly unstoppable as that group of players has been, this is likely at or near their "peak" performance.
In summation, even though Rodgers says he doesn't really understand what peaking means, I do believe that, though the Packers have some young players who will improve in the coming weeks, NFL teams aren't supposed to be as good as Green Bay has been recently. Realistically, they'll eventually meet their match or have a bad, self-inflicted game or games.
And that's the point of "peaking." If a team could pick when to play its best (such as winning 55-14 and then 53-20 as the Packers have), it'd be at the way end of the regular season and leading into the playoffs. The good news for Green Bay fans, though, is even if the Packers cool off a bit, performances even 90 percent of their recent level will be enough to beat just about any team in the league.
Q: Green Bay's biggest remaining game is home against the Pats before the regular season finale against Detroit. Is that game really going to decide who wins the division like last year against Chicago? I think it could. I also tend to think that the Pats/Packer game could decide the MVP race. What do you think? I see a pay raise in Cobb's future. And looking at next year are Tramon Williams and BJ Raji on the team? I say one of them will be but not both. How's Abrederis's ACL recovery coming along? -- Steve, Flagstaff, Ariz.
Q: Will Rodgers beat out Brady for the MVP or will they try to make the case Brady did more with less? Will the game on the 30th between Rodgers and Brady have a bearing on the MVP race? -- Brady, Eau Claire
A: Let's start with the Rodgers/MVP discussion, as brought up by both Steve and Brady here. Right now, the award is Rodgers' to lose. According to Bovada, Rodgers is currently the odds-on favorite to win, followed by (in order) Peyton Manning, J.J. Watt, Tom Brady, DeMarco Murray and Andrew Luck. The season is only 62 percent over, so there's time left for that order to change, but Rodgers is in control of being the NFL's Most Valuable Player for the second time in his career.
Now, to the Packers/Lions part. Yeah, I believe it's completely possible that the division comes down to Week 17 at Lambeau Field. Detroit's toughest remaining game is at New England this Sunday, while Green Bay's most difficult matchup is hosting the Patriots a week later. Looking at the teams' schedules, going 4-1 seems very realistic for both. That would set up the huge showdown with the division on the line on Dec. 28.
Q: Isn't it about time to get Randall Cobb's contract extended . . . I am getting nervous . . . do you hear anything at all? Thanks. -- Mike, Woodbury, Minn.
A: Steve asked about this above, as well, so let's tackle this one now. Hindsight is 20/20, but given the incredible production Randall Cobb has had this season, the time for the Packers to extend him was before the season. Before he put up 10 touchdowns in the first 10 games. Now Cobb is looking at significantly more money than he was three months ago. He's put himself in position to earn top dollar among slot receivers. Victor Cruz has likely set the market for top slot receivers at five years, $43 million. That's somewhere in the range of what it will cost Green Bay to lock Cobb in long-term if both sides decide to do so.
Q: What's different about Nick Perry this season? Did Winston Moss' comments from the off season motivate him? or are we seeing what a healthy Nick Perry can do? Could this be a benefit of Peppers rubbing off on the young guys? -- Steve, Duluth
A: It's a lot of all those aspects mentioned. Most importantly, I believe, is that we're seeing a healthy Nick Perry. When on the field in his first two seasons, Perry was at least an average player. Not worthy of a first-round pick, but not a late-round pick, either. He's always had power to drive offensive tackles backwards, it was just a matter of learning the position and not getting injured.
It also is a likely benefit to Perry that he wasn't expected to be a starter this season. Julius Peppers' arrival put Perry into a lesser role that he can better fill. It meant less pressure on him, too, which tends to happen as players get further removed from the year in which they went in the first round. Peppers isn't a vocal leader, but young players respect him so much that his presence has affected many.
Perry doesn't seem destined for Pro Bowls, but if he turns into a seven-year productive player for the Packers, it's decent value for a 28th overall pick.
Q: Why don't they make a change on the kick returner? The Packers start almost all drives inside the 20 and a lot inside the 15. Its hard to have 85 yard drives for TDs, now is the time to try someone else before the playoffs! -- Mark, Hudson
Q: What led to the special teams break downs on the two Pats and the punt? The Eagles continually had good field position after a kickoff, the Packers started inside the 20 a few times, is it the return man or the blocking? -- Laurence, Elk Mound
A: Special teams coordinator Shawn Slocum has publicly maintained that he's pleased with the job DuJuan Harris is doing. More often than not the blame has fallen on the blockers in front of Harris. But the explosive plays haven't been there, either, and that falls at least partially on Harris. Jeff Janis seems like he'd be worth a two-game shot. It'd make sense to try him for the next two games on kickoff return, and then if it doesn't work, go back to Harris for the final stretch. But, unless the coaching staff has a change of heart, Janis doesn't seem like someone in the team's game plan for this season, even as a kick returner.
As for breakdowns on the two missed PATs and the blocked punt, two of those mistakes were on Tim Masthay. "He misplayed the extra point -- dropped the ball -- and then was a little slow on the last punt in getting it off," Slocum said Monday. The blocked extra point was a gaffe in protection by snapper Brett Goode.
Q: Do you think late in the season Scott Tolzien may get an opportunity to play if the Packers were to clinch home field in the playoffs? -- Tony, New Auburn
A: Doubtful. First off, Tolzien would have to be on the gameday active roster for that to happen. So far, he's spent the first 10 games as a healthy inactive. Even though Matt Flynn has hardly been impressive in garbage-time duty, the Packers are seemingly committed to him as the backup this season.
If Green Bay is in a Week 17 position to rest Rodgers (which seems unlikely given the current standings), Flynn would presumably get the start with Tolzien active as the No. 2. But if you're the Packers and you've decided Flynn is your guy in the event Rodgers gets hurt during a playoff game, wouldn't you want Flynn getting all the reps he could in live-game action before that?
Tolzien's time as Rodgers' immediate backup is likely 2015. This has been another good learning year for Tolzien, who's still only 27 and obviously has superior physical skills compared to Flynn. This season, though, pending a shake-up, it's clearly been Rodgers, then Flynn, then Tolzien.
** That's all for this week. Look for the Mailbag link again after the Packers-Vikings game and send in your questions for next week. **
Follow Paul Imig on Twitter
---